Fashion Photoshoot with April




April is one of the most cooperative, flexible and professional models I have worked with. She can go into the forest and climb the hill to get good photos - her easygoing and hardworking character helps to make things work out. Being a humble girl, April actually can do much better than she claims. She knows her flaws and is ready to accept criticism to improve herself.

One interesting thing about her is her transformation from a "bookworm" into different other looks - feminine, cute etc. She may not have the skill of a good makeup artist but she can do the basic job. She has proven that there are many hidden beauties in Singapore.

April is also a careless girl who can lose multiples mobile phones within a year. In contrast, she has quite a vast experience in life as she travels a lot to other countries for both holidays and studies. Beneath the sweet girl who people may belittle, she is smart and also knows who are truly nice to her. She is not just a flower vase. She is a shopping queen who has wardrobe for any theme you can name. She knows how to enjoy her life well and she knows what she wants.

This was the first set we did on the day - a simple fashion shoot.

Our initial plan for the day was to shoot at an abandoned house. Unfortunately, we did not have luck. Since her feet were not fully covered, we had to give up when the construction worker warned us of snakes. We settled for a nearby place (Botanic Gardens) to see what we could get. However, it was already "late" at the worst timing of the day and we could hardly find a suitable location under the provoking sun. We decided to call it a quit soon. I was glad we managed to get a few natural photos. It was far from what I expected due to the lighting but her sweetness had overwhelmed the photos.

To conclude, April is a rare model, not the prettiest but certainly one of the best to work with. It was her attitude and trust in me that enabled me to perform my best. It was by then the toughest and longest shoot I had experienced and I was amazed by her stamina, such that she could stay energetic for the entire day - from early morning till late night.
Featuring ↬
April
Makeup Artist (MUA) ↬
April
Wardrobe ↬
April
Camera ↬
Canon 6D
Lens ↬
Canon 24-70mm F2.8L II
Strobe ↬
Canon 600 EX-RT
Venue ↬
Singapore Botanic Gardens
Date ↬
22 December, 2014
Editing ↬
Advanced
If you appreciate my work, passion and character,
do show some support by following my
Instagram
&
Facebook
, both at
@skaichanphotography
.
If we have worked together before, do write me a
testimonial
!
Disclaimer for write-up
Other Fashion Photoshoot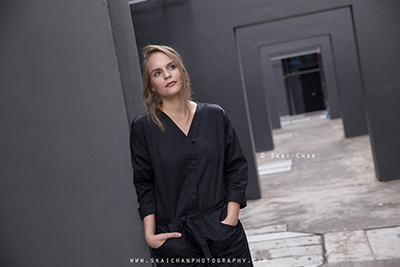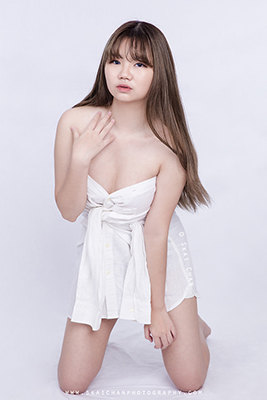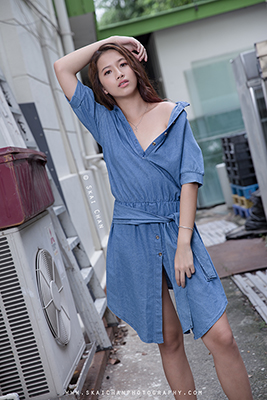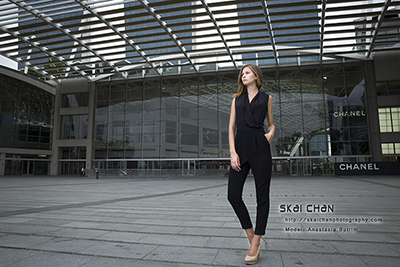 More
Fashion
albums Portrait photography > All albums > All Fashion albums
Page last modified on Wed, 17 March 2021