Fashion Photoshoot with Angela Ni




Due to difficulties in making schedules meet, we dragged the shoot until a day before Angela was going overseas. This is normal when a shoot involves more than two stakeholders but definitely worth the wait for having a good hair and makeup artist involved can make a big difference to the results.

Koreen saw the top during her shopping trip, which she thought suited the theme. Angela made several attempts to look for it in different outlets and eventually went to the exact outlet that Koreen saw it at. We did not discuss about the size though.

The weather forecast trolled on me again with the heavy downpour before we started shooting. After that, the wet ground made it hard for me to set up more equipment as the darkness wrapped up the area. I kept to a simple one-light set-up with my beauty dish.

The fact that Angela was willing to travel from the East to the North for hair and makeup, and finally to the South for the shoot spoke well of her; I personally hated travelling and it would exhaust me more than doing a shoot. She did not grumble at all and stayed energetic throughout the shoot.

With Koreen's beauty touch, Angela could actually stun everyone together with her smiles but we gave her a challenge to go for a cool and stylish instead. She did well.
Featuring ↬
Angela Ni
Hairstylist ↬
Koreen Hong
Makeup Artist (MUA) ↬
Koreen Hong
Wardrobe ↬
Angela Ni
Camera ↬
Canon 6D
Lens ↬
Canon 24-70mm F2.8L II
Strobe ↬
Cononmark I6M
Venue ↬
LePark, People's Park Complex
Date ↬
22 December, 2016
Editing ↬
Advanced
If you appreciate my work, passion and character,
do show some support by following my
Instagram
&
Facebook
, both at
@skaichanphotography
.
If we have worked together before, do write me a
testimonial
!
Disclaimer for write-up
Other Fashion Photoshoot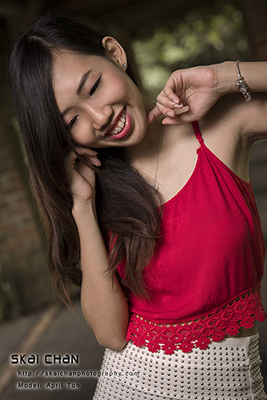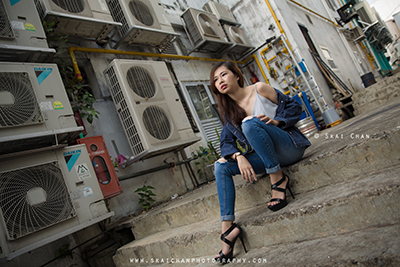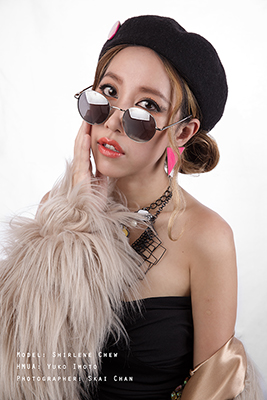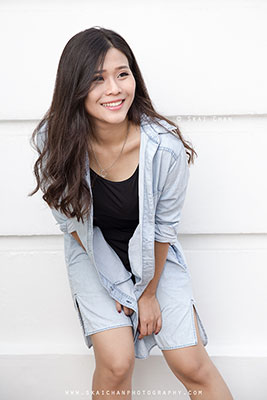 More
Fashion
albums Portrait photography > All albums > All Fashion albums
Page last modified on Wed, 17 March 2021