Fashion Photo Shoot - Alessandra Wong




This supposed-to-be well planned shoot was almost called off as a strong flu bug plagued the model. We had met up days ago to recce the place for our ideal shoot; it was the first time a model had spent the time and effort to plan a shoot together with me. As I met up with her, Alessandra's lips were pale and she almost collapsed halfway through her journey.

Her stay for this trip back in Singapore was short and thus she didn't want to drag the shoot further, apart from the fact that we had both already struggled to wake up early to get prepared. After the unforeseeable delays, we started shooting beyond my ideal golden hours under hazardous weather. The sun was extremely furious while the timid patrol of cloud, proven unworthy of its gigantic opponent, was swept away by the majestic wind soon.

My heart bounced in despair as the light coming straight from the sun caused very bad shadows on the model's face. No matter how I tried to reduce the ambiance light to the best setting of my equipment, it just couldn't work. Worst of all, she could barely open her eyes. We decided to give up the open locations that we were eyeing on.

It was difficult to enlist the help of any assistant on a weekday. Moving around with professional lighting alone was tearing me apart physically. The equipment were heavy and bulky, especially after the lighting was set up. We made good use of whatever we had and settled on a spot where lighting on her face was softer.

I tried my best to bring down the ambiance light so that the background wouldn't turn total white due to overexposure, which would defeat the purpose of an outdoor shoot. It was near the most fiery noon time that I had to push my lighting equipement to their limits. Alessandra defied her illness and displayed her confidence once again to create very stylish work. Her professionalism kept her fighting on and she took only a few breaks just to clear her nose.

The damage of the day was the fall of my new portable studio light that was overwhelmed by the strong wind even though I had already secured it with my heavy camera backpack.
If you appreciate my work, passion and character,
do show some support by following my
Instagram
&
Facebook
, both at
@skaichanphotography
.
If we have worked together before, do write me a
testimonial
!
Disclaimer for write-up
Other Modelling Portfolio Photoshoot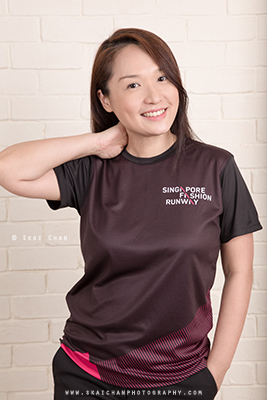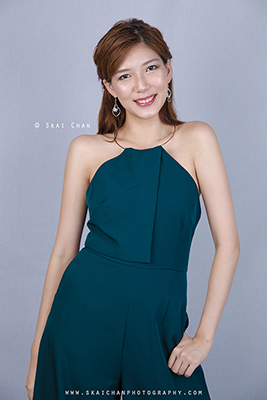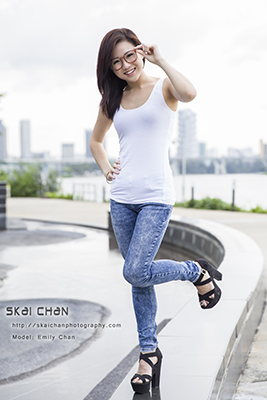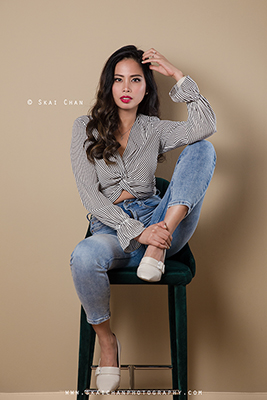 More
Modelling Portfolio
albums

View ALL albums