Dance Photoshoot with Tam Ye Qi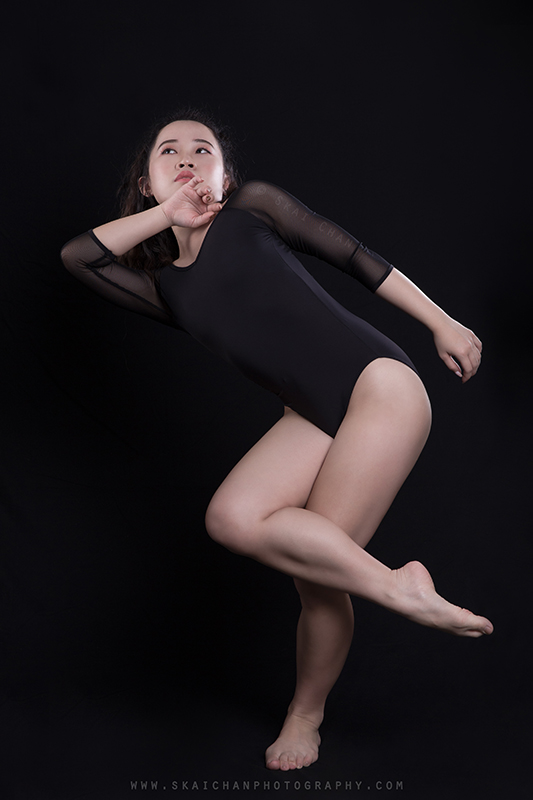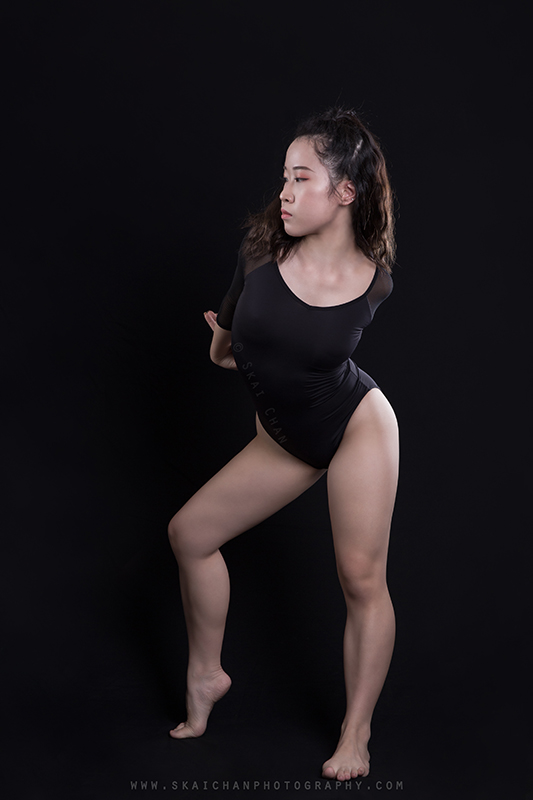 This is the second set of the photoshoot.

Ye Qi changed into the black leotard that both of us loved a lot. We thought it was very stylish and furthermore, black would bring out the feel that we wanted. Thao Lee quickly did a little change to her hair and we were ready to kick start soon.

My initial idea was to do more of an art shoot after the warm up in this new piece of outfit. Thao Lee suggested her to do the real dance instead and I was very worried that the backdrop cloth on the ground would be too slippery for her although I had done my best to secure it.

Eventually, Ye Qi did a freestyle dance, and at the same time, having to avoid banging into my strobes on both sides. Her movement was a piece of art, her body so soft and flexible, yet full of energy. It was a great performance that even non dancers like me would appreciate. Although she had been sharing videos of her dance online, watching her perform live was more enjoyable - I guess this is why people prefer to watch live concert instead of watching videos at home.

The greatest challenge was to catch her moves, it required some anticipation. Since I had included a speedlite among my setup, which required longer time to recharge, I wasn't able to do burst shots.

I was lucky to be working with Ye Qi as her dance moves were attractive throughout that I managed to capture some beautiful photographs with the restrictions.
Featuring ↬
Tam Ye Qi
Hairstylist ↬
Thao Lee
Makeup Artist (MUA) ↬
Thao Lee
Wardrobe ↬
Tam Ye Qi
Credits ↬
Xindan
Camera ↬
Canon 6D
Lens ↬
Canon 24-70mm F2.8L II
Strobe ↬
Godox AD600BM, Cononmark B4, Yongnuo YN560 EX-III
Location ↬
Photography studio (Tanjong Pagar)
Date ↬
30 June 2020
Photo Editing type ↬
Advanced
If you appreciate my work, passion and character,
do show some support by following my
Instagram
&
Facebook
, both at
@skaichanphotography
.
If we have worked together before, do write me a
testimonial
!
Disclaimer for write-up
Other Dance Photoshoot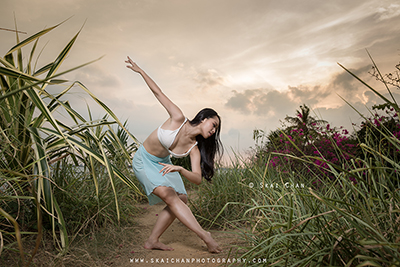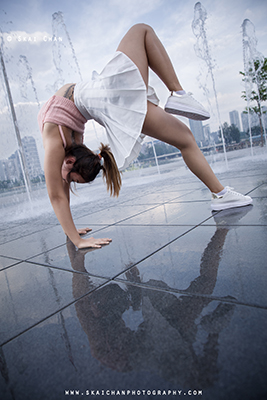 More
Dance
albums Portrait photography > All albums > All Dance albums
Page last modified on Wed, 19 May 2021