Conceptual Photoshoot with Skylar Tay Shixuan




During this period of time, it rained frequently and we had to accept the challenge of battling with the very unforeseeable weather when the weather forecast couldn't even be 100% accurate. We took the risk anyway but decided to play on a safer side later.

It started drizzling in the midst of the makeup at Nicole's studio. We were planning for an outdoor shoot at the beach and thus it spelled trouble. I was under huge pressure since eventually the photographer had to make the final decision for the shoot.

Honestly, I had fear in taking up responsibilities because it was a tough job for a perfectionist who wanted to please everyone. In short, I wanted the project to benefit and satisfy everyone in the team. I did over-think because most people I had worked with were far too accommodating and selfless.

Before the makeup was completed, I made my way out of the studio to explore the building for inspiration. I had done my latest Halloween shoot at the compound and I knew it was a rare run-down place that I could find in Singapore to do more shoots. However, I had to take into consideration of not repeating the same background as to not bore fans of my work. Thus, every shoot and every location should be utilized well. This challenge made me a fickle-minded person when it came to deciding the locations for shoots.

I found a big vacant room and explored it alone. It was dusty and somehow did give a spooky feel. Although the walls were painted white, the gloomy weather and the soon-to-be departing sun made it dark. I was inspired. I saw emptiness.

Since we couldn't foresee the weather for the next few hours, we decided to play safe and go with the new idea, which wouldn't be affected by the weather since it was going to be indoor.

Nicole and Xinhao had to rush off for an event right after the makeup, which meant that she couldn't stay to touch up the makeup. The original theme would have Skylar dip into the water and thus the makeup would be affected. Hence, Nicole had initially planned the makeup to minimise damages if Skylar's face were to be drenched.

I observed that the weather was good afterward, however, it could be too late to proceed with the original plan. Upon confirming the change of plan for the shoot, Nicole did a last minute change on Skylar's makeup.

I was lucky in a way that Yusheng was present and thus I could easily leave my excess equipment inside the studio when the owners weren't around. When I decided to modify my light modifier, such as adding a grid to my softbox, I could easily go back to the studio to pick it up.

Like usual, I took some time to get warmed up with Skylar. During our conversation, we realised we were from the same secondary school. Then, we even tried to recap the school song and school creed.

The emptiness of the room with dim ambient light wasn't the scariest part of the shoot; when Skylar started rocking on the old school chair, my heart bounced hard not because she was mesmerising but she could fall any time.

Another horror was the frequent failure of my strobe. I had just gotten the battery replaced for over a hundred bucks months ago and had only used it for a few shoots. The strobe didn't fire off sometimes or simply shut down by itself. Previously, the expert told me it was probably due to the China made battery but I suspected the main reason was that the overheating protection system was faulty. I wasn't even firing the strobe in its full power, nor did I abuse it with intensive clicking.

Eventually, we went into a smaller room with some shelves. Skylar tried to break me down again by climbing up. I wasn't doubting in her monkey-skill since she was my junior, but the shelves could be unstable. Anyway, they were very dusty and could easily stain her white dress.

I had to clear my throat at times not because of Skylar's actions, but because the room was very dusty, which I didn't have a second thought about since I was too focused in getting the shoot done. There were a couple of times there were sharp pain in my eyes although I had spectacle to protect my eyes. Skylar's reaction was extremely slow and deadly as she got sore eye after she got home.

Although Skylar was quite patient with the frequent misfiring of my strobe, I was very frustrated because by then, Skylar was in her top form. We had to end the shoot soon as the sky turned blue.

By then, the studio was rather crowded because there were also other guests around, including the famous Chinese tea expert, Michael. He cheekily brewed tea for all of us using the premium tea Xinhao had bought from him.

Xinhao and Nicole returned soon and we ordered Macdonald's for dinner. Just as the delivery-man arrived, I started walking Skylar to the bus-stop. It was worthwhile to have my food turned cold as it was a good chat with her along the way.

That evening, I misplaced my two pieces of diffusers for my softbox probably due to the crowd and huge distraction while packing up. I only realised they were missing during the next shoot at the studio. I almost had to get them replaced by courier from Hong Kong because the local outlet was temporary closed. Luckily, Nicole found them for me.
Featuring ↬
Skylar Tay Shixuan
Hairstylist ↬
Nicole
Makeup Artist (MUA) ↬
Nicole
Wardrobe ↬
Skylar Tay Shixuan
Camera ↬
Canon 6D
Lens ↬
Canon 24-70mm F2.8L II
Strobe ↬
Cononmark I6M
Venue ↬
Pearl's Hill Terrace
Date ↬
03 December, 2018
Editing ↬
Advanced
If you appreciate my work, passion and character,
do show some support by following my
Instagram
&
Facebook
, both at
@skaichanphotography
.
If we have worked together before, do write me a
testimonial
!
Disclaimer for write-up
Other Conceptual Photoshoot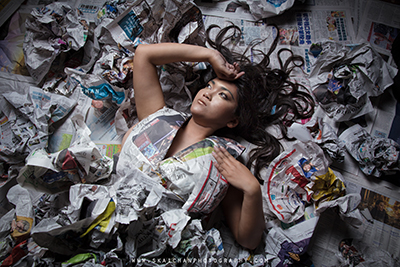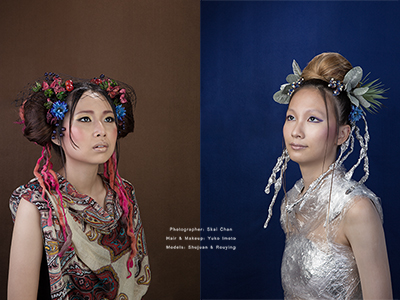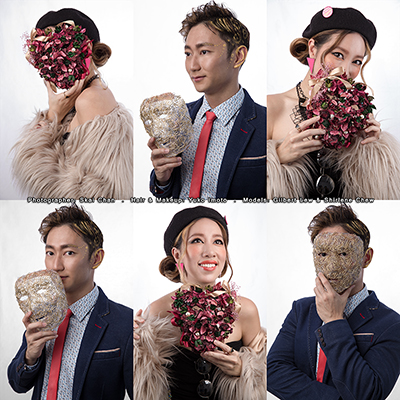 More
Conceptual
albums Portrait photography > All albums > All Conceptual albums
Page last modified on Wed, 17 March 2021