Conceptual Photo Shoot - Puang Shujuan & Tan Rouying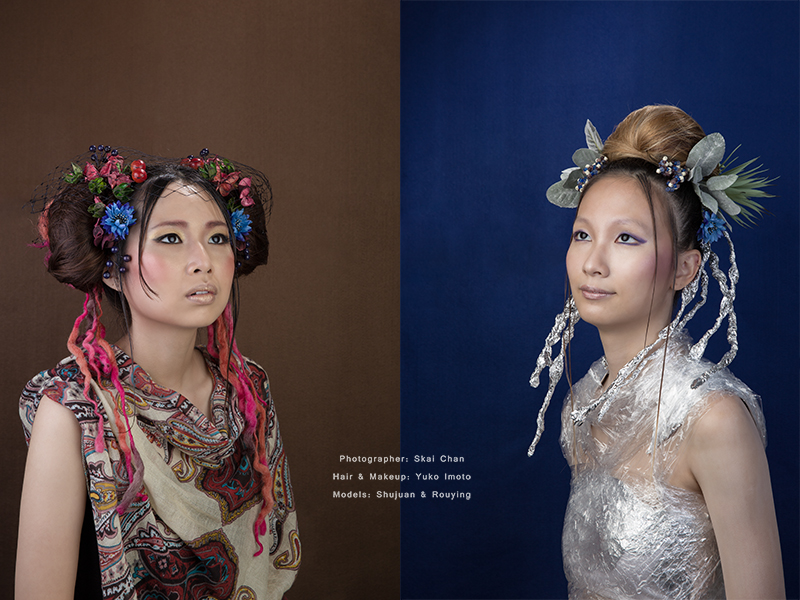 This shoot required lots of preparation and the help of a superhero.

I went out to scout for materials with Yuko and later realised I was a burden to her creativity because she, similar to me, actually worked better without someone besides her for some kinds of work. Anyway, it was a good catch up with her upon her arrival from Japan. As the pictures became clearer in her mind, she went out to seek for more suitable materials and I was amazed by what she bought as props again.

Due to the heavy styling work required for each model and time constraint, the shoot was actually done on two separate days. We required electricity to do up the hair and iron the backdrop cloths. The lighting equipment required was likely to be hectic. There might also be other necessary tools that might not be available if I were to set up a makeshift studio somewhere else. Therefore, with all the considerations, I decided to conduct the shoot over my place. All the preparation work was done inside my house while the actual shoots were done at the corridor.

The most tiring work for me were the (1) preparation of my small and messy house for the makeup, (2) ironing of the 4x2 pieces of backdrop cloths and (3) setting up of the lighting. Yes, I was the superhero for the two days - Iron-man. Due to the material of the cloths, it was very a difficult work.

For the actual shoot, I started with a simple two-light setup at first but it wasn't able to highlight the details on the nicely styled hair. Therefore, I added in a hair light at the back. With the very limited space at the corridor, somehow, we made it work.

The most difficult thing about the shoot was to understand Yuko's visualisation since the entire concept was created by her. While she had great command of English for a Japanese, this type of shoot wasn't common and thus required more explicit description from her. Fortunately, with the past experience of working with her, I could roughly understand the type of lighting she was looking at. Whereas, she did well enough to guide the models.

Both Shujuan and Rouying were two of the best models I had worked with. They gave no problem before, during and after our shoots. They made no demand or request. They weren't trained as models but they were professional. Both being very appreciative of the art, they were willing to try out new things. Most of all, I was gratified to their trust in the professionalism and skill of both Yuko and I. To sum up, beyond their external beauty which most people would be focusing on, they were great people.

The actual post-production of the images took way longer than my usual albums because Yuko was in a rush to leave Singapore and I had promised her to work on the photographs together. She did came over to my place before she flew off but I had a sudden issue to deal with and we didn't have much time to even choose the best photographs that could be stitched together. It was months later when we started discussing online, we went through a few versions before finalising everything.

The joy of photography, other than being able to work with nice people and receiving compliments on the final products, was the opportunity to learn. No matter how much experience and knowledge a photographer is, there's always something that he can learn during a shoot. I have learned through my mistakes over the years and I have also learned from my teammates and even clients.
Model:
Puang Shujuan & Tan Rouying
Hairstylist:
Yuko Imoto
Makeup Artist (MUA):
Yuko Imoto


Wardrobe:
Puang Shujuan & Tan Rouying


Camera:
Canon 6D
Lens:
Canon 24-70mm F2.8L II
Strobe:
Cononmark i6, Cononmark B4, Yongnuo 560 EX-III


Venue:
Tanjong Pagar
Date:
07 July, 2017 & 11 July, 2017




Editing:
Advanced
If you appreciate my work, passion and character,
do show some support by following my
Instagram
&
Facebook
, both at
@skaichanphotography
.
If we have worked together before, do write me a
testimonial
!
Disclaimer for write-up
Other Conceptual / Themed Photoshoot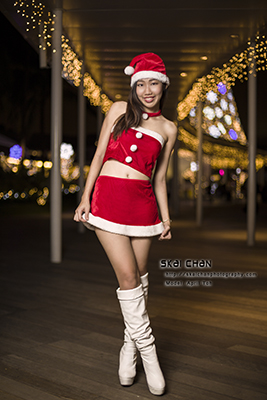 More
Conceptual / Themed
albums

View ALL albums