Commercial Fashion Catalogue Photoshoot with Priscilla Tang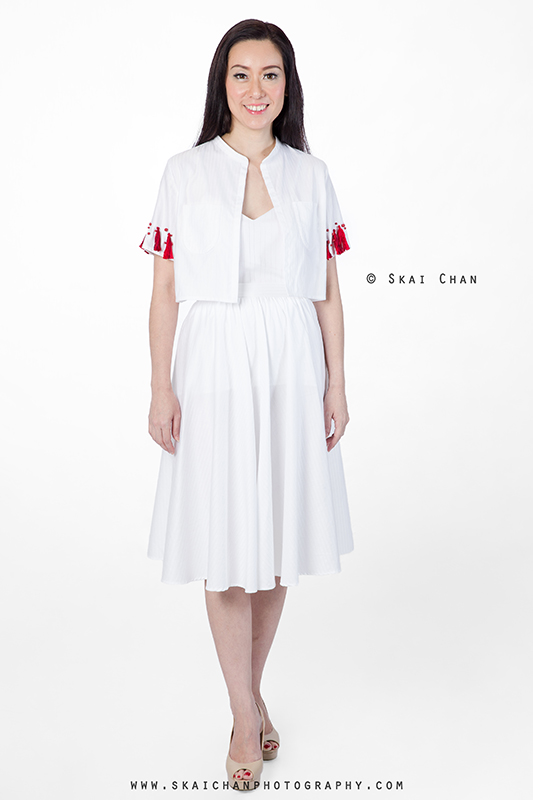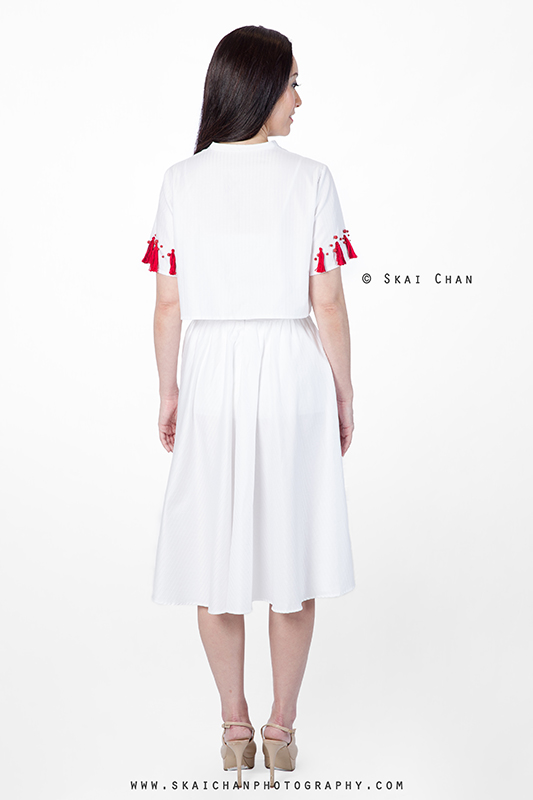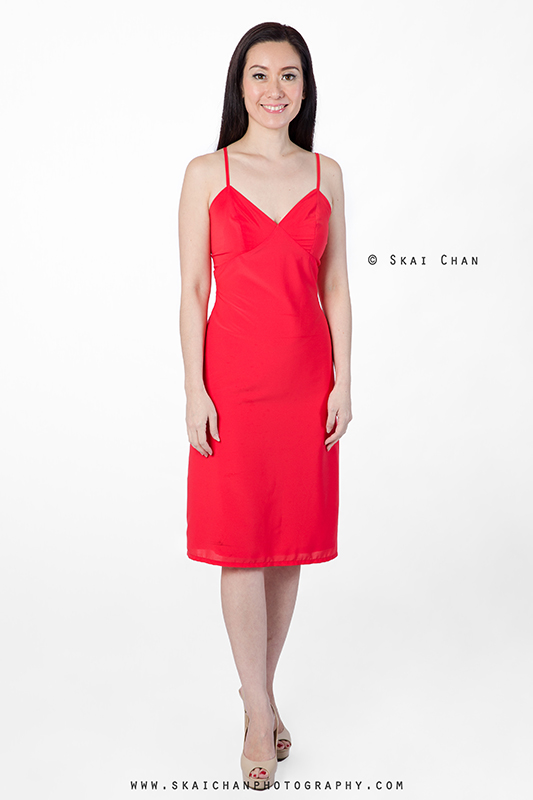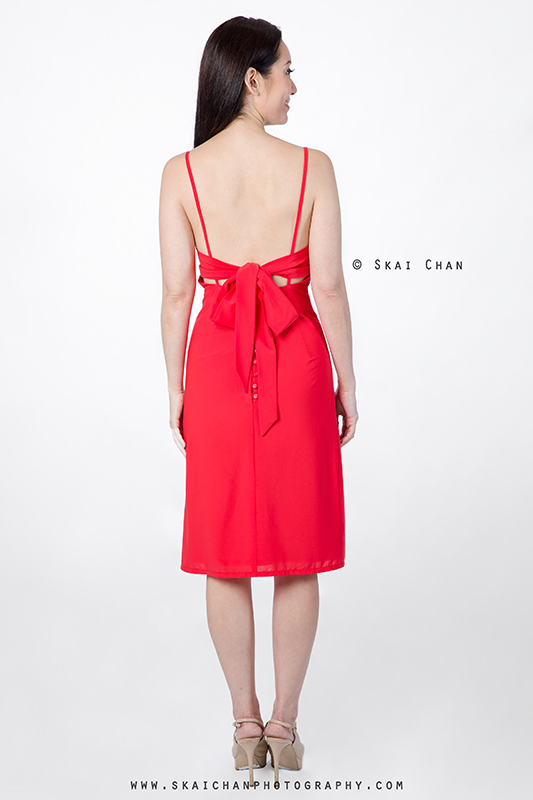 When Eileen first approached me for this shoot, I could anticipate the logistic problems. She was patient to listen to my naggy explanation about the limitation and trusted me to do my best.

The initial problems for the actual shoot were the usual packing up, transporting and setting up of the equipment. I took over an hour to sort out how to minimise the setup, including the best way to store my equipment, although I wished I could bring my whole equipment along in case of emergency.

Loading and unloading the equipment from the car boot of the Grab car made me feel guilty for it took extra time. I also had to be very careful in order not to cause scratches to the car since my carriers had sharp edges. Nevertheless, I was very grateful to have started the day meeting a nice driver and the security guards at the Enabling Village were very helpful.

Although I had made a trip down a few days earlier, to look at the place with Eileen, I actually got lost as I didn't want to take the previous route (their reception office) since I had to push a trolley.

Since I had already planned and discussed the exact spot to set up the makeshift studio with Eileen during the previous visit, I made myself at home and began with my job immediately while she was busy with the ongoing event. I took over an hour to set up the makeshift studio, with the help of Andrew who used the steam iron to reduce the creases of the white backdrop. The ironing did help but as expected, we couldn't eliminate the entire problem. I did a simple three light setup and I pulled my light backwards to allow more rooms for movement instead of placing them close to the model like usual. I also brought along my laptop, which was actually quite old and heavy, for tethering and it took extra time for the setup. By the time the setup was completed, I was exhausted.

Priscilla was the model for the entire series of outfits. I had met her during an event shoot some months ago and she had left a huge impression on me. She was gorgeous, sexy, tall (for a girl) and slim, and thus she had given me a confidence boost in the success of the shoot. Somehow, we also hit off very well, or perhaps, she was nice enough to endure my jokes. She was professional in front of the camera.

It was my first time working with Audrey, the fashion designer for the first set of clothes. She was a perfectionist and thus we worked well together, except that we spent too much time on that set, adjusting the poses, clothes and even hair. Although I was very impressed with her professionalism, I was also stunned by her beauty. If she wasn't in a rush, I would probably suggest her to take turns with Priscilla to be the model, so that Priscilla could take short breaks in between, instead of having to prove her good stamina with only a short lunch break in between the entire shoot.

Eileen came over to take over the art director role for the second set of clothes designed by other designers. It was done much faster since Priscilla and I had already built up a rapport and we had already set a mood to follow.

The most fearful part of the shoot was the kids running about. There was once when one of them was holding to a piece of fried food and it dropped. The kid tried to pick it up but ended up dropping it another two times with the oil staining my white backdrop cloth. By that time, I was too tired to feel the pain although I did feel my heart falling each time.

Dismantling the equipment was faster than setting up but it was way more tedious in an exhausted body. I was glad that my friend, Bobby, came over to pick me up. As a businessman, he would be able to give me better advise after seeing how tough it was to do such a shoot.

Working on the post-production was way more difficult than the actual shoot and it also took way more time than anyone would expect. Although the agreement was to only do basic editing, I couldn't stand the ugly background caused by the creases. Photoshop work was simple and easy if detail wasn't a concern - for example, one could have painted the edges of the model or clothes white while trying to turn the background white. The large number of photographs was able to keep me occupied for a week.
Featuring ↬
Priscilla Tang
Makeup Artist (MUA) ↬
Singapore Fashion Runway
Wardrobe ↬
Audrey Tang & Singapore Fashion Runway
Credits ↬
Eileen Yap, Andrew Ong, Audrey Tang, Bobby Tan
Camera ↬
Canon 6D
Lens ↬
Canon 24-70mm F2.8L II
Strobe ↬
Cononmark I6M, Cononmark B4, Yongnuo YN560 EX-III
Venue ↬
Makeshift studio at Enabling Village
Date ↬
30 June, 2018
Editing ↬
Basic
If you appreciate my work, passion and character,
do show some support by following my
Instagram
&
Facebook
, both at
@skaichanphotography
.
If we have worked together before, do write me a
testimonial
!
Disclaimer for write-up
Other Editorial / Commercial Photoshoot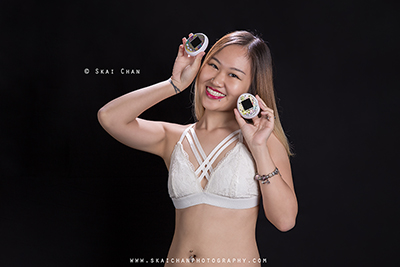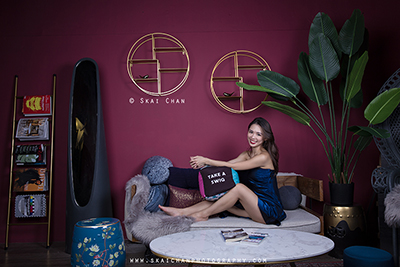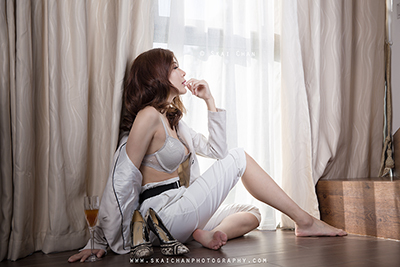 More
Editorial / Commercial
albums Portrait photography > All albums > All Editorial / Commercial albums
Page last modified on Wed, 17 March 2021