Boudoir Photoshoot with Audrey Chen




Before the start of the shoot, we got to enjoy some finger food bought by Audrey's friend.

I actually set up three lighting but only put two into use because it was extremely difficult to position the lighting with many reflective surfaces around.

The start of the shoot, as usual, was a warm-up and I didn't expect to get the best quality photographs for the day. Thus, I got Audrey to pose on the side chair instead of the bed.

Then, Audrey suggested shooting at the balcony and I thought it was something different from the usual boudoir shoot with the sky at the back.
Featuring ↬
Audrey Chen
Hairstylist ↬
Ivy Tan
Makeup Artist (MUA) ↬
Ivy Tan
Wardrobe ↬
Ivy Tan
Camera ↬
Canon 6D
Lens ↬
Canon 24-70mm F2.8L II
Lighting ↬
Godox AD600BM, Cononmark B4
Place ↬
Marina Bay Sands (MBS) hotel
Date ↬
23 September, 2020
Photo Editing type ↬
Advanced
Disclaimer for write-up
Other Boudoir / Intimate Photoshoot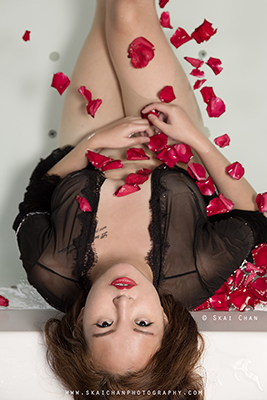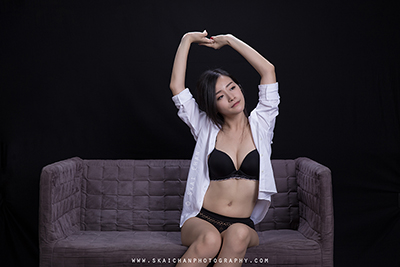 More
Boudoir / Intimate
albums Portrait photography > All albums > All Boudoir / Intimate albums
Page last modified on Thu, 26 August 2021