Boudoir Photoshoot with Hannah Lee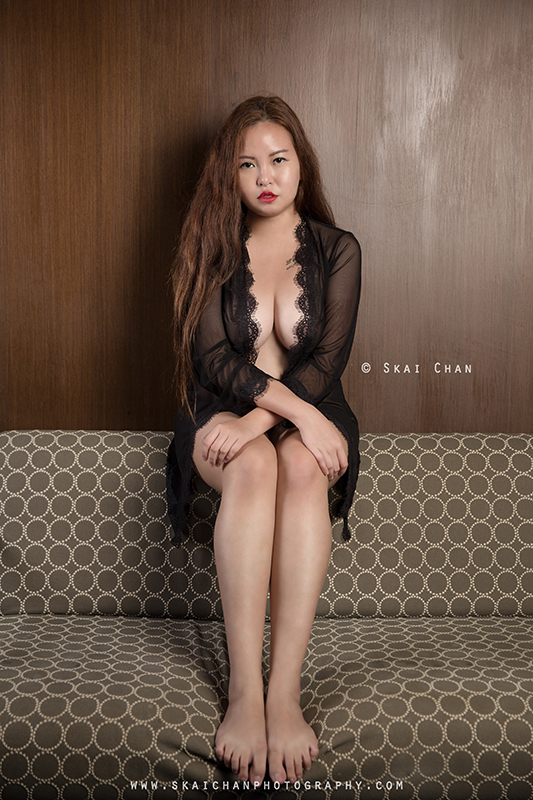 There were some changes prior to the start of this shoot and I was glad everything turned out well eventually.

The lobby staffs of the Klapstar Boutique hotel was probably amazed over the amount of load I had brought along, especially the beauty dish that was in the shape of a wok or turtle shell. However, I was still pleased to be received by the friendly people.

Hannah was a soft-speaking lady who claimed that she was fierce. The thing I liked most about her was her open book character, such that it would eliminate any barrier between her and anyone easily. I was lucky again to be able to work with someone who trusted me. She was honest and humble, and we managed to work around her flaws to bring the best out of her.

Hannah was patient with me throughout the shoot even though it took quite some time for me to set up the equipment and test the lighting. I managed to set up a softbox and beauty dish for this shoot. The challenges for an indoor shoot like this, apart from some reflective surfaces, was the limited space for placing the lighting for certain creative angle I initially wanted to work on. The final shoot was done at the big Jacuzzi and it was unfortunately in the outdoor area where the saliva from the sky managed to fall at. Hannah was very concern about my equipment and thus we called it a day.

Through our conversation, I got to know more insights about the modelling world. I also managed to learn photography through mistakes and hopefully not commit them again.
Featuring ↬
Hannah Lee
Hairstylist ↬
Hannah Lee
Makeup Artist (MUA) ↬
Hannah Lee
Wardrobe ↬
Hannah Lee
Props ↬
Skai Chan
Camera ↬
Canon 6D
Lens ↬
Canon 24-70mm F2.8L II
Lighting ↬
Cononmark I6M, Cononmark B4
Place ↬
Klapstar Boutique Hotel
Date ↬
29 May, 2017
Photo Editing type ↬
Advanced
Disclaimer for write-up
Other Boudoir / Intimate Photoshoot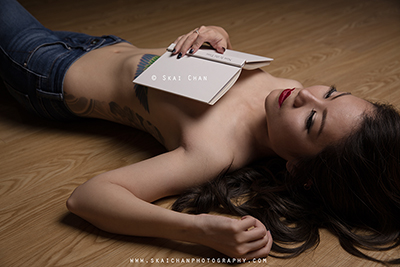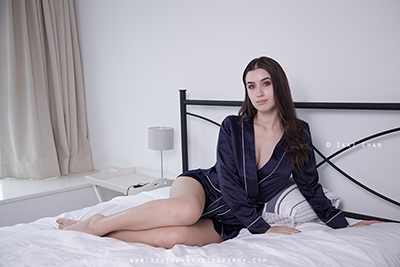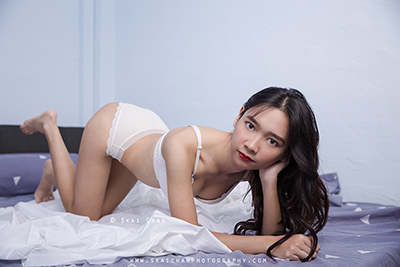 More
Boudoir / Intimate
albums Portrait photography > All albums > All Boudoir / Intimate albums
Page last modified on Thu, 26 August 2021