Bikini & Fashion Photo Shoot - Martina Novotna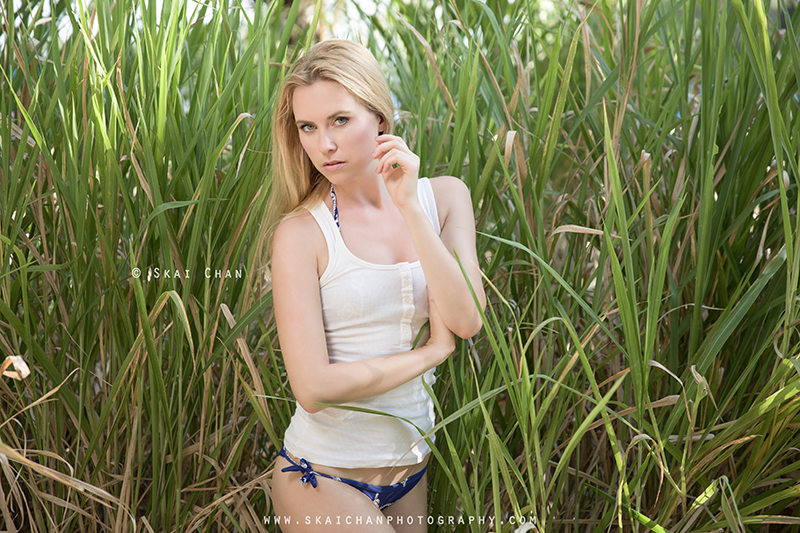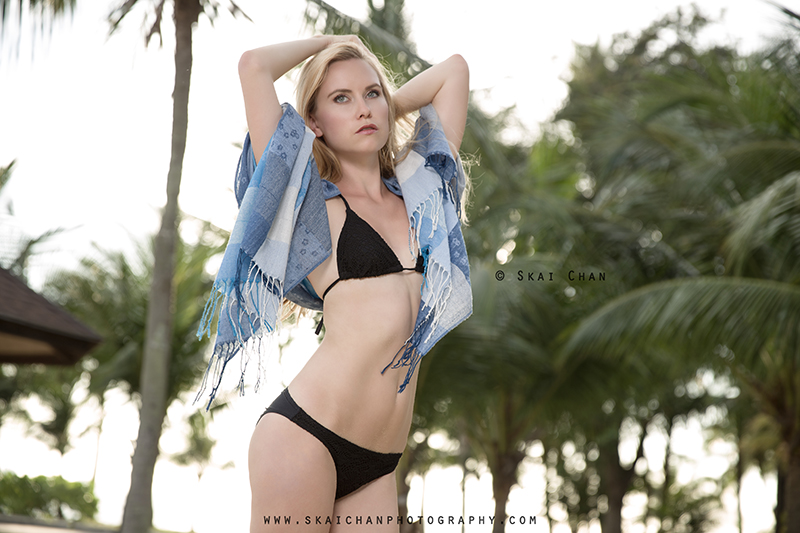 This shoot was challenging under the naked sun although the weather forecast claimed the sky would be partially cloudy. The strays of sunlight that managed to sneak through the branches and leaves of the trees posed challenges. The beach was fenced up by blue nets, probably for the end of year beach parties while the canoes and other sea facilities' equipment that were supposed to be one of our backdrops were removed. Given the restrictions, we could only do our best and make use of whatever we had. Apart from these, the sun rays had given my camera problems with focusing at times.

Martina was a confident lady as seen in her photographs. It really helped a lot to work with a model who could pose, so that the photographer could concentrate on other things, such as lighting. With her attractive looks and slim figure, it was difficult not to capture some good photographs. She was also open to try out ideas, which really helped a lot.

It was my first time having Yee Wei on board as my assistant. She was very quiet but definitely a smart person who would also take initiative to help out. Unfortunately, I didn't have the chance to share more knowledge with her since she had to leave earlier. Besides, I wasn't feeling well and had problem talking as much as usual.

I used my new Cononmark i6M with a beauty dish attached with honeycomb grids and diffuser as the main light. The strobe would be sufficient to overpower the sunlight with its high sync speed feature if only I had the designated radio trigger with me - it was on its way to be shipped over to Singapore.

One of the mistakes I had made was that I didn't find out from Martina regarding the time she needed to rush off, assuming I could make use of the best ambient lighting possible and also include some sunset shots. By the time we were leaving the place, we could only glance enviously at the beautiful lighting towards sunset.

I was very amazed with Martina's timing. Not only she managed to turn up on time for the shoot (Yee Wei did so as well), she also gauged the time accurately to reach the main island at Vivocity. I accompanied her for a very quick grocery shopping at the supermarket before we parted at the bus-stop.
If you appreciate my work, passion and character,
do show some support by following my
Instagram
&
Facebook
, both at
@skaichanphotography
.
If we have worked together before, do write me a
testimonial
!
Disclaimer for write-up
Other Swimwear Photoshoot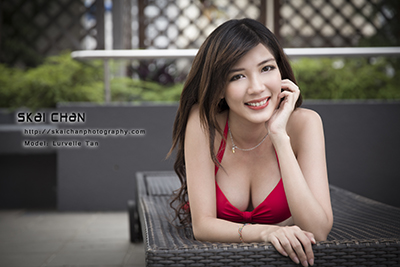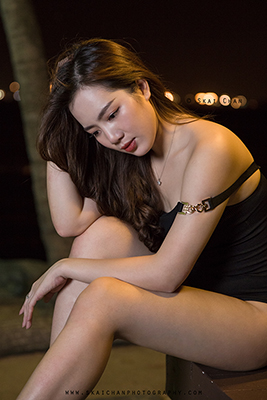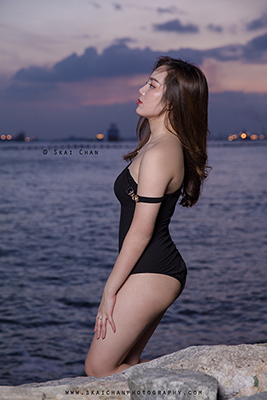 More
Swimwear
albums

View ALL albums