Makeover Photographer in Singapore
Quick Navigation:
What is Makeover Photography?
Makeover photography is a photography category that relies on a makeover specialist (stylist) to transform the look of the model (client). The makeover specialist will beautify the model by highlighting her good features and hiding her flaw(s). It usually includes a change in cosmetics, hairstyling and/ or clothing. The professional makeover photographer will coordinate with all parties and, with his skill, experience and equipment, create flattering pictures that will entice the viewers and document the great effort executed by all parties.

In short, a makeover photoshoot involves a photographer, a makeover specialist, a hair and makeup artist and a model. For most non-commercial makeover photoshoots, the makeup and hairstylist acts as the makeover specialists.
Booking Information
Hey there, interested in booking a makeover photography session with me? Great choice! Let me give you all the information you need to get started.
Contact me with the purpose: Firstly, to book a makeover session with me, simply head to my contact page where you can find the link to text me via WhatsApp. Please indicate your purpose and the package you are interested in, or otherwise, I may mistake your text as a spam.
Consultation: We will have a consultation to discuss the type of event, the date, location and your preferred style of photography. This will help me understand your vision and see if we are a perfect match. We will also go over the package options and pricing. However, do note that I will only provide advices and suggestions after you have confirmed and booked my services officially.
Place deposit: To secure your booking, a 50% non-refundable deposit is required. Once your deposit is received, your date and time will be reserved exclusively for you.

Don't worry, I'll send you all the necessary payment details when you decide to book with me. Payment can be made via PayNow or PayPal (PayPal requires extra fee).

The remaining balance is due on the day of the photoshoot.
Remember that it's best to book my photography services in advance to ensure availability. So don't hesitate to contact me as soon as possible to secure your date!
Rates & Packages for Makeover Photoshoot
Quick explanation: The most considerable portion of my photography cost is calculated based on the (1) duration booked, (2) equipment required (natural light/ flash), (3) type of editing (basic/ advanced) and (4) extensiveness of planning required.

Please read the full explanations so that you can make a better decision.
⚡ Flash Photography (High-End)
Up to 1 Hour: $450
Up to 2 Hours: $600

Additional Hour: $150/block hr

⚡ Flash photography (one-light set-up)
🌞 Use of natural light when necessary
Pace of shoot: Slow
Deliveries
Up to 30 photos/hr
Basic Edit (exposure & colour correction)
Digital copies (high resolution JPG)
Photos selection in low resolution PDF
Special Requests/ Add-Ons
(Subject to availability)
Face to Face discussion:
Starting from +$100
Photographer to scout venue(s):
Starting from +$100
Shoot at beach/ sandy/ dirty venue:
Starting from +$50
Additional lighting set-up: +$50/light
Additional photos (basic edit):
+$5/photo
Same-day photo edit (basic edit):
+$50/photo
Expedited photo edit (basic edit: 3 days after shoot):
+$50/hr booked
Advanced edit (skin retouching):
+$50/photo
Revision of photo edit (advanced edit):
+$15/photo
Privacy of photos:
+$100/hr booked
Hairstyling & Makeup
$180 /Female
$120 /Male
1x Hair & Makeup Artist (HMUA)
Up to 1 hour
1 Look (Hairstyling for a neat look & Makeup)



Add-Ons

Follow through the photoshoot: +$70/hr

Details: makeup artists and hairstylists
NOTE
⏳

All booked duration

Includes changing of equipment, wardrobe, makeup, hairstyle and travelling (if applicable) during the shoot.
📰

Please read

(1) Checklist for hiring a photographer, (2) FAQ and (3) Service Agreement and Privacy Policy before making enquiries.
💡

Ideas and advice

Will only be given to serious clients after a booking fee is being placed.


✆ Contact me now for a customised package tailored to your personal needs.
Surcharges
My photography packages are designed to help my clients save cost. I'm able to provide affordable photography rates because I don't include the additional services, which most clients don't need.

I have listed the common special requests from clients at the bottom of the packages. For the uncommon ones, do look through the full list of surcharges to avoid miscommunications.
Your Goal: What Do You Want to Achieve from Your Makeover Session?
There are three common types of makeovers.
Look Your Greatest
You want to look your best possible.

Most people look great, except that they have no idea how to style themselves up. Even people who have done a great amount of research likely don't have the professional skill, tools or time to perfect their skills.

This is why a professional makeover artist would make a huge difference in enhancing the look of the model.
Transform into a Different Style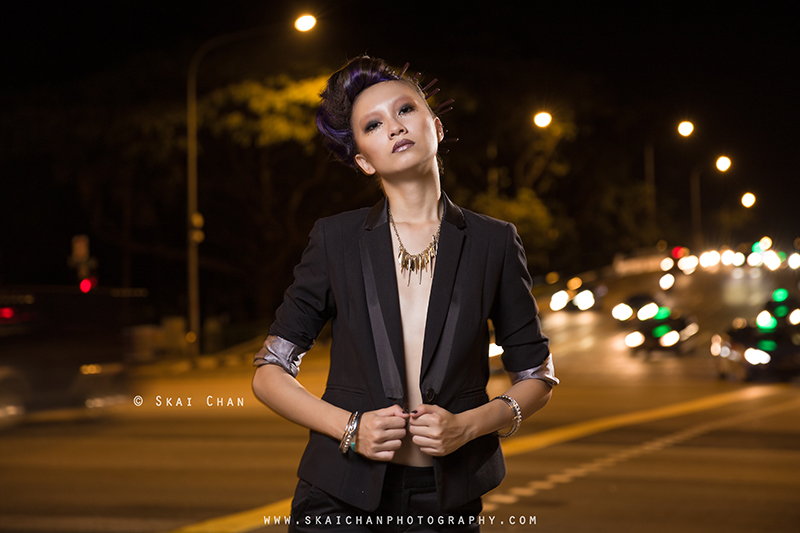 Apart from looking great, you want to give yourself a new look, which is something different from your usual style. You can be sweet, edgy, sexy, feminine or anything you want. You can look younger or more mature.
Transform into a Known Character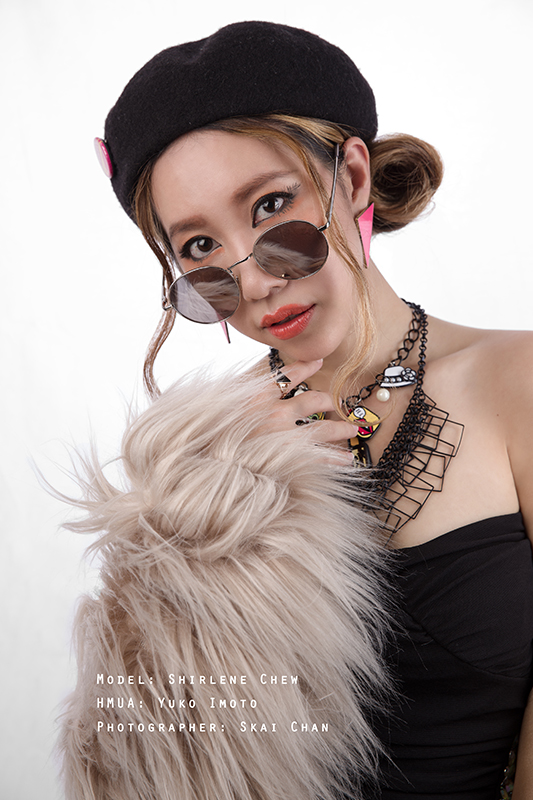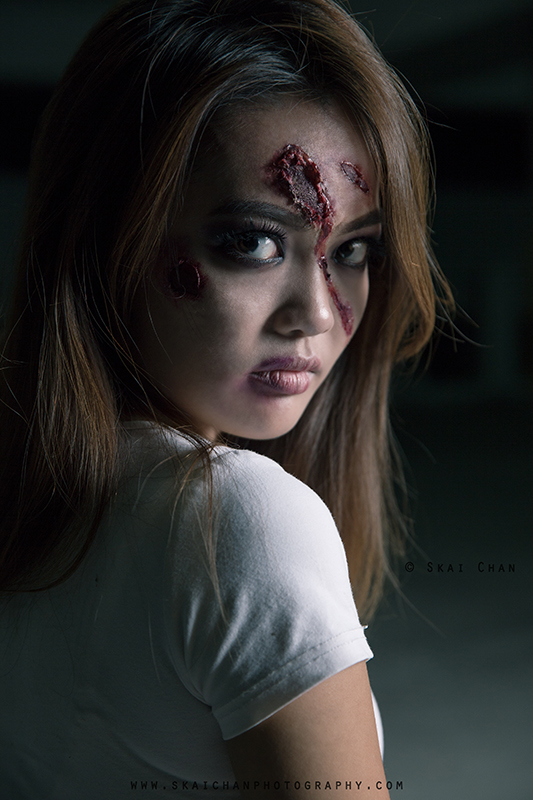 You want to be transformed into another character, celebrity, or "someone" in another era, usually for special events such as company D&D or Halloween parties.
Why Do People Do Makeover Photoshoots?
It doesn't require any reason to do a makeover photoshoot. However, most people will often find one or more reasons to indulge themselves in a fun session.
Corporate Photoshoot
Working executives who want to present themselves in a professional way will want to have a corporate photoshoot. In order to look good, they will hire a professional hair and makeup artist to style them up for the shoot.
Commentate Birthday
Makeover photoshoot is a special birthday treat to pamper oneself. Most people who have approached me for makeover photoshoots want to commentate their birthdays. They may be having their 30th or 40th birthday a couple of months later.

Some parents also hire photographers for their children's 18th or 21st birthdays. Basically, a makeover photoshoot package is a birthday gift.
Fun Experience
It's a fun and unique experience, especially for a high-end outdoor photoshoot, in which professional lighting equipment is being used. Some passers-by may even suspect that you're a celebrity.
Business Branding
Some people want to get a set of corporate images for their social media profiles, especially for LinkedIn. As they want to look good and professional, they would need a makeover photoshoot.
Modelling Portfolio
Aspiring models who wish to create modelling portfolios for their modelling careers will definitely need a makeover photoshoot.
Private Photoshoot
There are people who want to improve the quality of their private photoshoots. These personalised photoshoots may include boudoir, fitness, friends and any other genre that you can see on my portfolio.
Increase Confidence
Some people may do a makeover photoshoot to increase their confidence. The final look done by professional hair and makeup artist would prove that they can look good as well. Next, the photographer would document the look down by doing a photoshoot.
Dating APP
Some people may want to create good images of themselves to increase their chances of getting matches in Dating APPs.
D&D
There's a kind of makeover, in which the hair and makeup artist will transform the look of the model into another person, such as a celebrity or a character in a movie, or even "someone" living in another era. This is usually for a company D&D that has a special theme. It's fun and there's a chance to win an award.
Cosplay
Cosplayers will need a makeover for their events or photoshoots.
Benefits of Doing a Makeover Photoshoot with Skai
Professional hair and makeup artists (HMUAs)
I screen and filter the professional hair and makeup artists whom I work with. The hair and makeup artist must not only have good makeup and hairstyling skills, they must also possess good character and attitude, passion and must maintain the cleanliness of their tools (eg. brushes). Lastly, I would do collaboration photoshoots to test them before including them on my list of makeup artists and hairstylists, which I would share with clients.

This will ensure that you'll be transformed by a skilful and ethical hair and makeup artist for the makeover photoshoot if you decide to work with me.
Professional lighting equipment
I work with professional lighting equipment to create flattering lighting. This will ensure that you'll receive professional photographs.

Since you're already paying for a professional hair and makeup artist to doll you up, why would you scrap on the photography part?
Professional photo editing
Your photos will look flattering, natural and eye-catching. On average, I spend around 1.5 hours on each photo for advanced editing (skin retouching). I'll not only make you look good but also make you look natural, as if the photos haven't been edited.
The Makeover Photographer
Why Did Skai Start Doing Makeover Photography?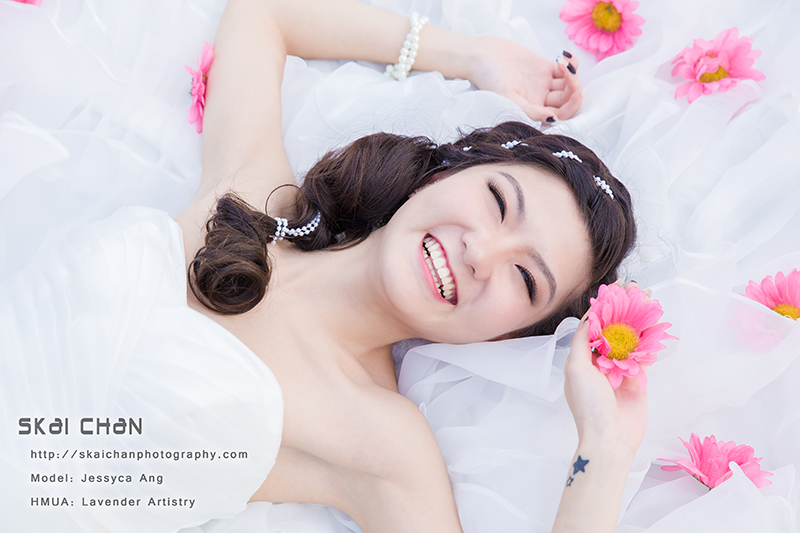 One of the biggest reasons that drove me to start portrait photography was the ambitious mission to make women feel more confident.

When I was working in an educational institute, a hot colleague, who's also a mum, sighed that she was getting older. The thought of an elegant, confident, capable and genuinely kind lady who had sweetened my working life sounding a little low started boiling up my passion for photography.

At the initial stage of my portrait photography journey, I initially thought great photographers could do wonders by transforming any lady into beauty with their photography skills - it's just partially correct.

I started approaching my female friends to model for me and most of the kind ladies didn't even know basic makeup. As my photography skill progressed, I saw that the results didn't improve as much as I had expected. After working with more hair and makeup artists, I began to see the importance of makeovers.
How Did Skai Start Doing Makeover Photoshoot?
I was blessed.

A family friend of mine saw my enthusiasm and started coaching me pro bono. She was none other than Tricia Lee, an ex-commercial hair and makeup artist who was a veteran in the art. She stopped taking up commercial makeup jobs because she chose her three young children and mum (with bad health) over her passion, and fortunately, she had a very capable, understanding and loving husband. During that period of time when her children were older, she was even given the opportunity to start a makeup school overseas and we guessed it right that she would give it up for the sake of her family.
I had my first-hand experience with Tricia as she joined me halfway through my photoshoot. Within a short span of time in an outdoor place, she transformed the model into a gorgeous lady.
My next memorable experience with Tricia was when I specially arranged a photoshoot with a teenager. The makeover was done at Tricia's place and the young girl was transformed into a lady. During the photoshoot session, Tricia was able to perform some magic in between the sets to transform the look again.
Many years later, Tricia Lee finally decided to help me again upon my rant over my unluckiness that most of my makeup artist friends weren't available on a specific day that a client set on for a physique photoshoot. I had to top up the fee for her though. She stunned me again with her skill that she was able to create a very realistic effect of perspiration, not only on the model's body but also on his face! It took skill and years of commercial experience to create the details.

Tricia would do freelance makeovers during her free time only at the request of her friends. Sometimes, she shared her work with me and I was always amazed. Some of her requests were from clients who needed to attend their company's D&D, which had a special theme. They would hire her to do a makeover to transfer them into any character (eg. a well-known celebrity or a character from a movie).

Unfortunately, Tricia was an extremely dedicated housewife and I didn't even have the opportunity to meet her up apart from family gatherings, let aside have another makeover photoshoot with her. Her makeover fee was high for her vast experience and god-like hair and makeup skill.

I'm lucky that I'm able to work with different hair and makeup artists over the years to create different looks for people to make them look good and become more confident.
FAQs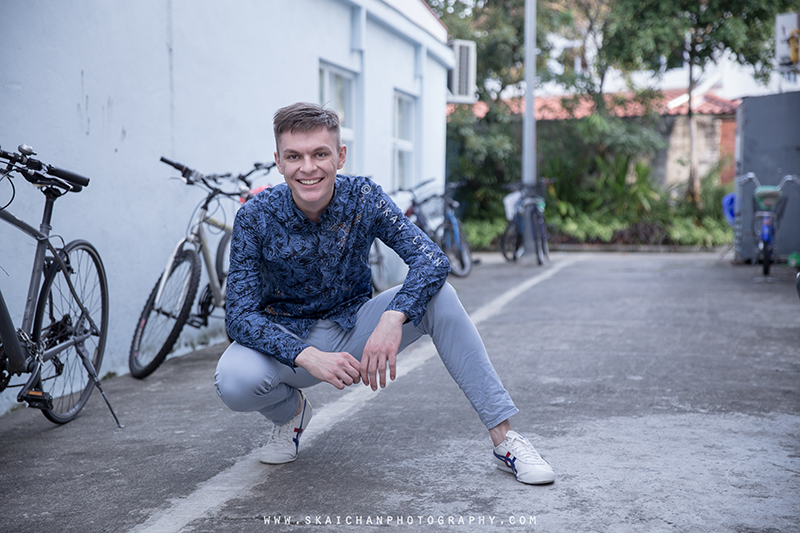 What is the difference between makeup and a makeover?
Makeup refers to cosmetics, while makeover refers to a radical transformation of one's appearance.
Does makeover really make a big difference?
Yes! I've worked with many people and I've seen the difference by witnessing the "before and after" look. They look so much better after the makeover. In fact, I've also witnessed the transformation of some freelance models - even some talented professional models require the assistance of professional hair makeup artists to look astonishing.
Will I look very different from my original self?
Yes and no. Your good features will be highlighted and your flaws will be enhanced. Therefore, you will definitely look different from your original self but in a good way. Before the makeover, you can discuss with me and the hair and makeup artist the degree of difference you wish to create. You can request for a makeover that won't transform you too much or we can have fun turning you into "another person". You have choices.
Can men do a makeover photoshoot as well?
Yes, of course. The males deserve the right to look dashing as well.
Do you provide outfits?
Unfortunately, not at the moment.
Can I do a makeover without doing a photoshoot?
Yes, do give me a brief description of your requirements and I will seek permission from my makeover specialist to pass you her contact.
Please check out the main FAQ for hiring a photographer.
Contact me if you wish to do a professional makeover photoshoot to create a memory for yourself!
You may be interested in:
- Birthday photoshoot photographer in Singapore
- Special photoshoots you can hire a professional photographer to do
- Outdoor portrait photoshoot photographer in Singapore
- Bespoke (customised & personalised) portrait photographer in Singapore
- Fat girls can still look good in photographs