Interior / Real Estate Photographer in Singapore
Quick Navigation:
---
#1 Interior Photography Rates & Packages
These photography rates are quoted based on the effort I would be spending on the individual interior photography projects. For example, I would need to spend more effort and time for the high-end photography, and thus the rates are higher. I'm delighted to take up any interior project, regardless of the price, as long as I'm being properly compensated; it helps me to continue with my photography.


Professional Interior Photography
By Projects / Hours

Studio, 2 bedrooms (up to 1.5 hrs)

$250

3 bedrooms, 4 bedrooms (up to 2 hrs)

$300

Jumbo, Maisonette flat (up to 2.5 hrs)

$350

Others

From $250
Interior designers and real estate agents may contact me to discuss for packages for a set of at least 10 projects.
High-End Interior Photography
By Projects / Hours

Studio, 2 bedrooms (up to 2 hrs)

$300

3 bedrooms, 4 bedrooms (up to 3 hrs)

$390

Jumbo, Maisonette flat (up to 3.5 hrs)

$460

Others

From $250


By Number of Photos Up to 4 photos

$250

Additional photos(s) thereafter

$60/photo
Add-Ons (optional)
I just want to focus on my photography; not all money can be earned. Would appreciate it if you can refrain from requesting for the following add-ons.
$100 for privacy of the photos (photographer will not put them up on portfolio & social media).
Express delivery of photos: check rates & availability with the photographer when seeking quotation.
$50 for appending of any client provided watermark, logo or text on photos; no designing inclusive.
$50 to $150 to include the exterior of the apartment and/or condominium's amenities.
Important Notes:
Photos will be returned in high resolution JPG format.
Photos will be enhanced with basic editing.
Packages do not include the exterior of the apartment.
The photographer decides what to capture, with advice from client.
The photographer shoots as it is, without styling and cleaning up the location.
Please read Checklist, FAQ & Service Agreement before making enquiries.
#2 High-End VS Professional Interior Photography
All interior photographers have different shooting styles, including the choices of equipment. I've classified my interior photography into two types - professional and high-end. Since every photographer may use different terms, do go through mine below to find out more.
Professional Interior Photography

▲ Professional interior photography done using handheld DSLR. As seen above, the high quality image is good enough for web viewing purpose, even on a normal desktop monitor.



▲ Zoomed in view. Please view on large screen to see the grain/ noise level. They are usually neglectable even on normal desktop monitors. However, do take note that it may not be ideal for large print due to the grain/ noise.
Professional interior photography is for people who require professional high quality images (that may have noises/ grains) but don't need to do large printing - it's mainly for web viewing, such as social media and websites. As long as the pictures aren't used for large prints (posters/ magazines), they will look clean enough, including on desktop monitors.

The photoshoot will be done with full frame DSLR camera and lenses, handheld (no tripod). Without having to adjust the tripod for every shot, the pace of shoot will be much faster. Since the duration is being reduced, we can also afford to work on more creative angles and focuses.

The greatest advantage is that since less effort is required for professional interior photography, the rates are lower than high-end interior photography's. The lower earning doesn't affect me as long as my effort spent is compensated so that I can continue with my photography journey.
View professional interior photography rates
High-End Interior Photography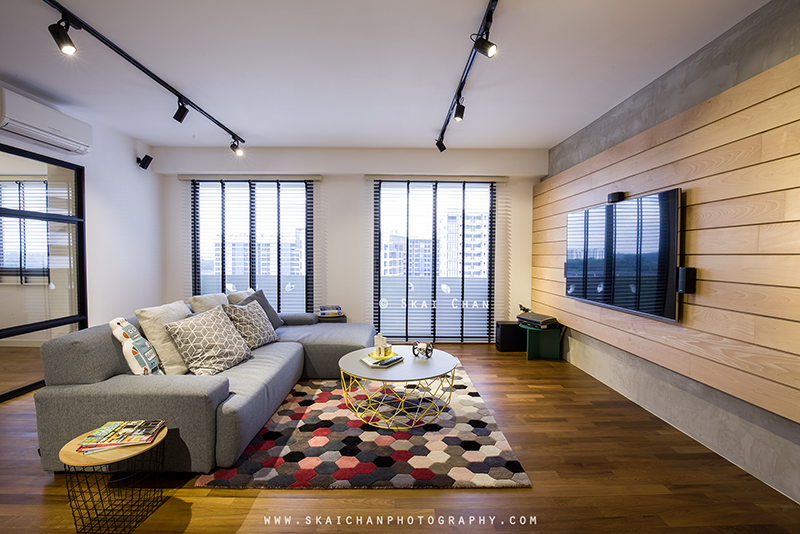 ▲ High-end interior photography done using DSLR on tripod. The extreme high quality picture is good enough for prints. It's also possible to be executed during dim light situation.
This is suitable for professionals who wish to use high quality (sharper and cleaner) images for printing, marketing or better brand their companies in order to attract more clients with higher spending power.

The photoshoot will be done with the aid of a camera tripod and it has to be adjusted precisely for every shot to capture the composition properly. It includes adjustment of height and angle of the ball head. Therefore, more time and effort would be needed for each shot.

Another advantage of high-end interior photography is that exposure bracketing can be used in order to cover more of the dynamic range. This means that the extreme bright and dark areas can be even out better during post-production. However, this technique requires longer time for both the actual photoshoot and post-production.
View high-end interior photography rates
Different kinds of charging methods
These are the common ways interior photographers would charge their clients.
Per photo
Charging by the number of photographs can ensure that the photographer is able to give his best with a peace of mind, without being pressurized to complete the project fast. This is usually for clients who wish to get top quality photographs.
Per hour
This is straightforward and suitable for projects that are not common that the photographer isn't able to estimate the amount of time required. This is to ensure fairness to both the photographer and client.
Per project
The photographer can quote a price based on the estimated number of hours required. This is a more clear-cut method although the estimation may not be accurate since every project is different.
#3: Interior Photography Galleries
I've grouped my interior photography portfolios into the various galleries for you to have a basic glance on what you'll receive for working with me.
I. Residential - Full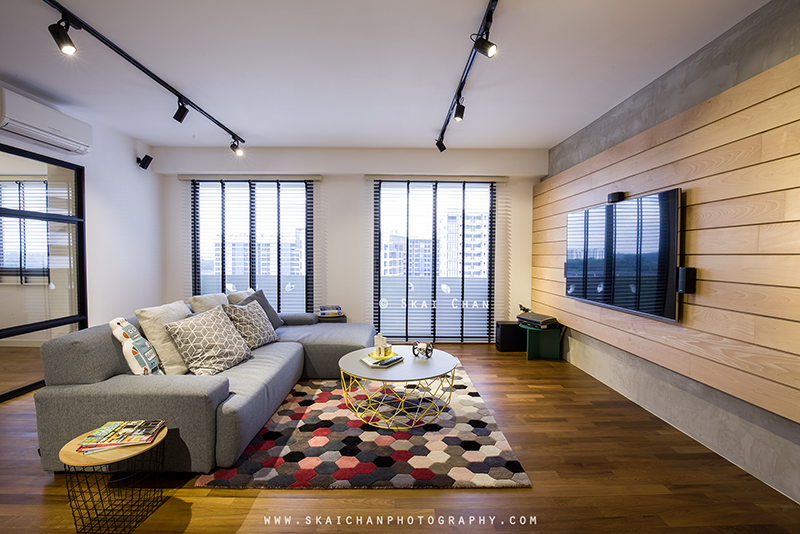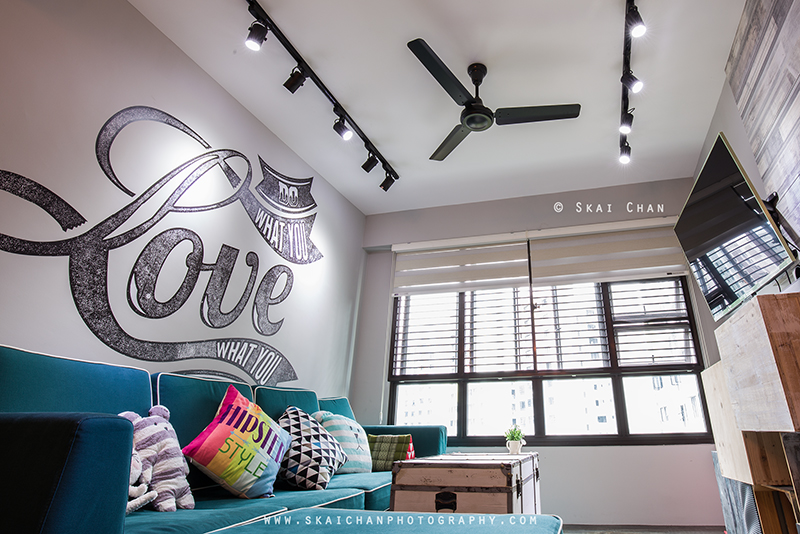 The whole apartments are covered.
View full albums
II. Residential - Partial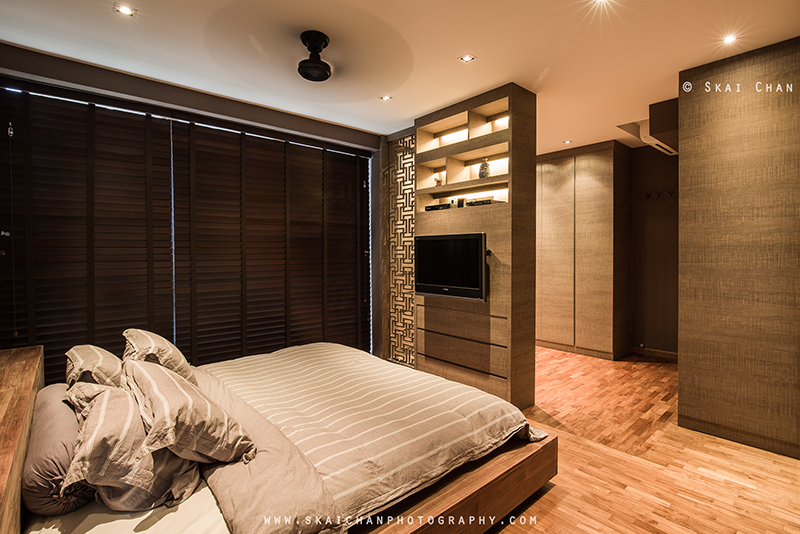 Only highlights of the apartments that interior designers have done.
View full albums
III. Residential - Styled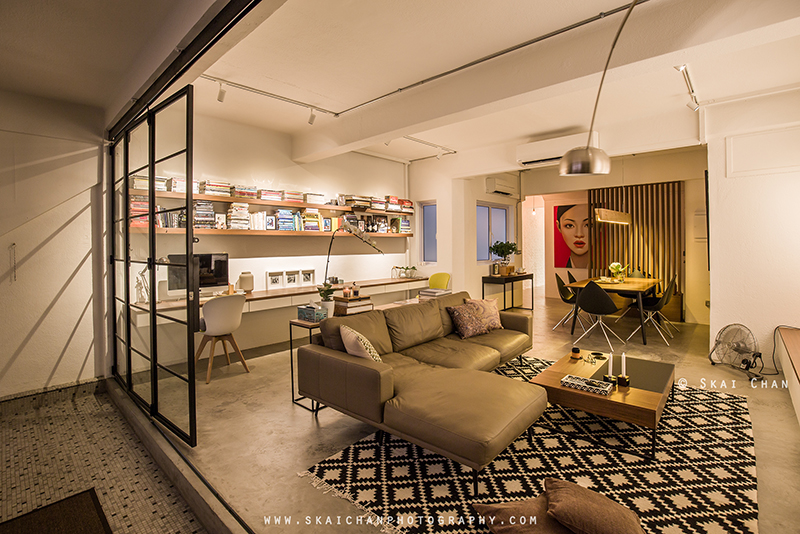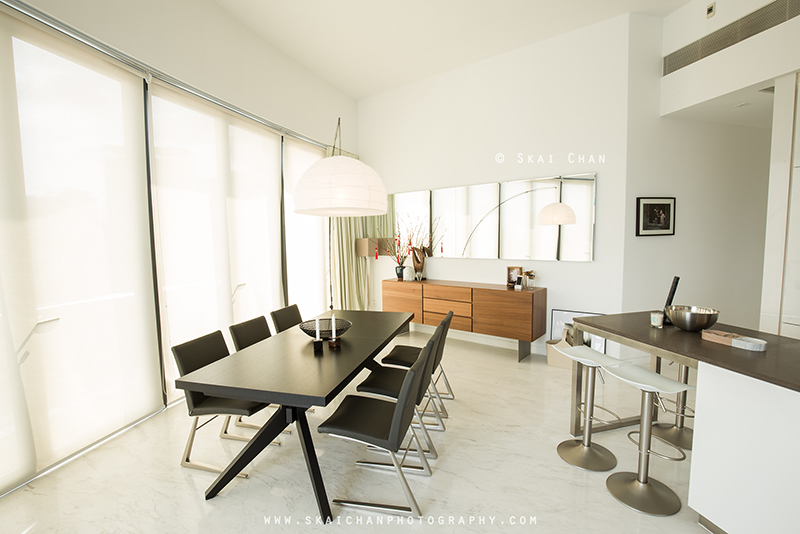 Styled by visual merchandisers - a solid few work in each album.
View full albums
IV. Resorts and Hotels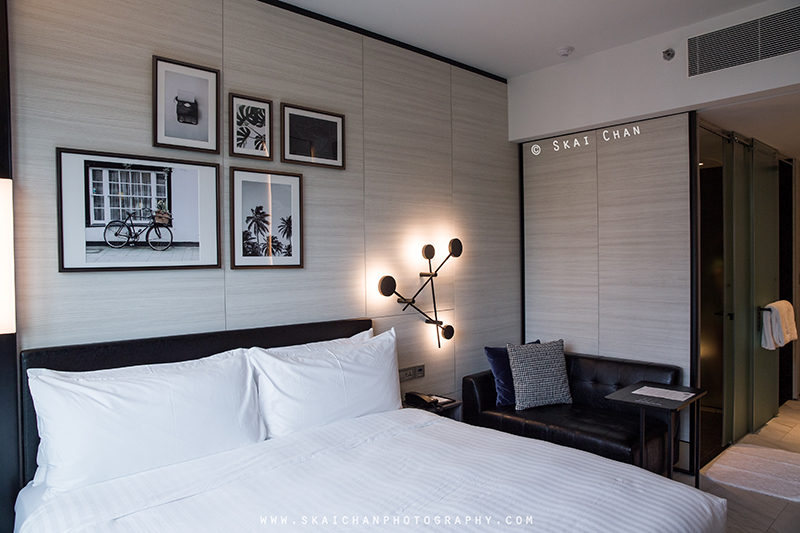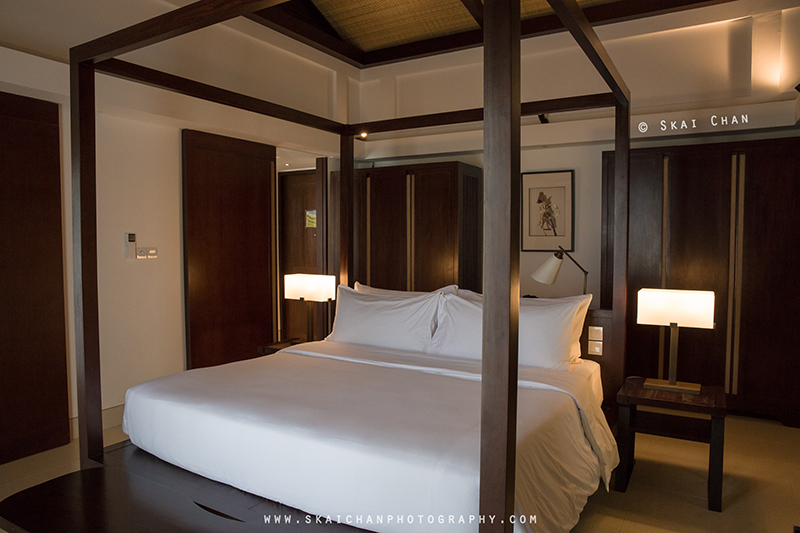 View full albums
V. Showrooms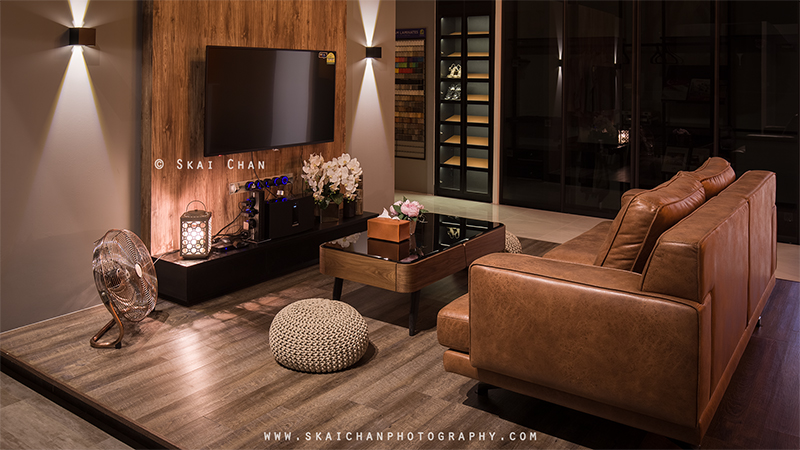 The showrooms of interior design (ID) companies.
View full albums
VI. Commercial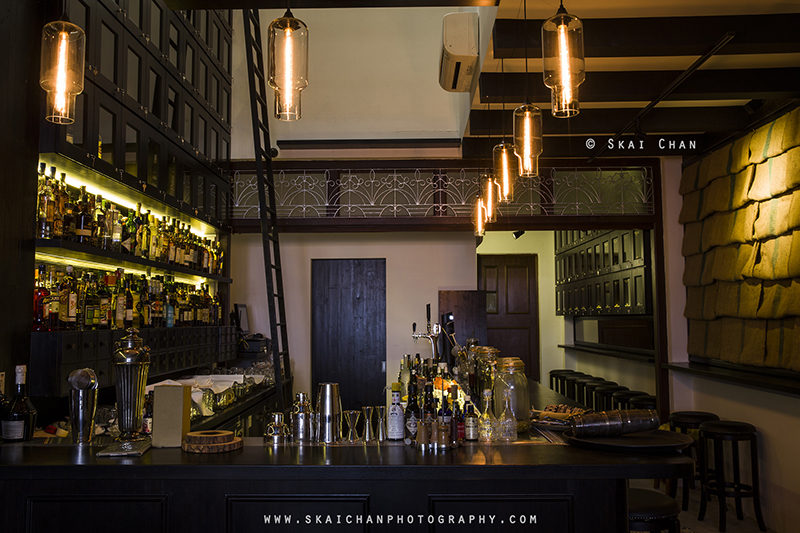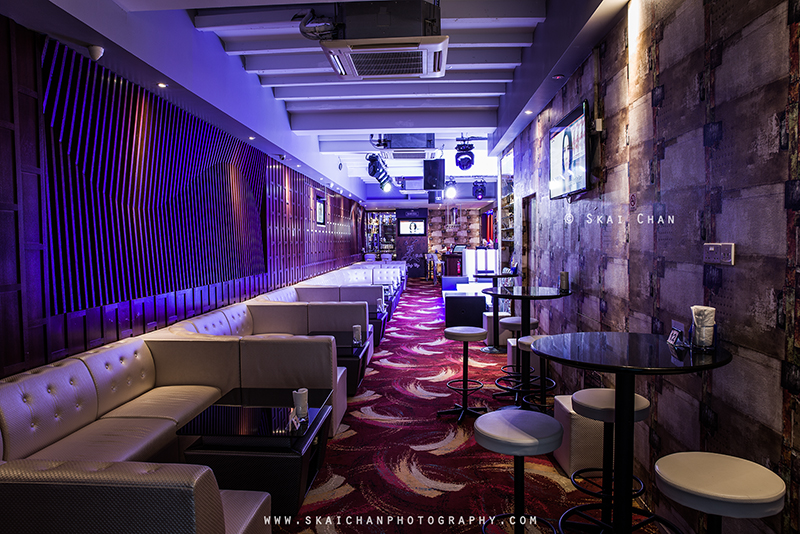 Commercial properties such as pubs, bars, restaurants.
View full albums
#4 Recommendation for Individuals
#5 Why Do You Need a Professional Interior Photographer?
Doing an interior photoshoot is not simply holding a DSLR camera and pressing the shutter button. You need to have proper equipment, knowledge, experience and art sense. Eventually, it's always best to engage the professional to do it instead of you taking up the role.
Equipment
Camera body, wide angle and other lenses, tripod.

Good wide angle lenses can produce sharper images and will have less distortion at the edges. A full-frame camera body can produce cleaner images and take in more light. Adjustable and sturdy tripods will help to get a large depth of field to catch the entire interior clearly, and allow settings that produce less noise, so that the images can be printed out in large printout.
Knowledge
Even if you have the budget to buy all the necessary photography equipment that are required in order to create great interior photographs, you have to have the knowledge as well. You have to know how to set them up physically and also how to adjust the settings of the equipment. It is the photographer's job to use the best setting possible for each scenario. Besides that, you must also know what to do and what not to do with the equipment. Timing of shoot and colour of lighting will also affect the end result.
Experience
With the equipment and knowledge, you still have to have the experience in order to take up unforeseeable challenges.
Art sense
You need the art sense to capture good interior photographs in good angles. If there is no visual merchandiser in the team, the photographer has to do the job, at least to make sure the place is not in a mess.
Apart from the above, interior photography is a tough job. Carrying the equipment and setting them up takes time and energy. To get the best image possible, there will be inspection on every image before making more adjustment and re-snapping again. Thus, to get a good professional image, there will be multiples of clicks and it takes time.
#6 Important Things You Should Take Note of
Dark interior will affect the interior photoshoot
If the ceiling and wall are of dark colour, it may greatly affect the interior photoshoot. In many such cases, high-end interior photography may be required. Therefore, do discuss with the interior photographer and let him know of the situation so that he can give you proper advice.
Interior design and furniture matter the most
No matter how good the interior photographer is, there's a limit to what he can do. The interior design and furniture will greatly affect the final products. It takes two hands to clap.
Duration needed for a shoot is not easily determined
Since the situation for every venue is different, most professional photographers will not be able to determine them as well. Therefore, do give more detail so that the interior photographer can quote you better.
Tripod slows the photoshoot down a lot; quality matters
If you want to get very sharp and less noisy photographs for large print, you will definitely need a tripod. However, using a tripod with slow shutter speed would greatly require much more time. This is why high-end photography will cost more.
Timing of shoot is important as well
Unless the place does not have windows, timing of the shoot is very crucial to determine the quality of the photographs.
Not all areas will appear nice
Some areas may look nice but may not appear nice on photographs or have very limited good angles.
#7 Preparation for the Interior Photoshoot
The photographer must be able to begin the interior photoshoot immediately upon arrival and not being subjected to wait for the place to be cleaned and tidied up. The photographer will snap things as they appear. Thus, it's most advisable for all clients to follow all these simple steps to avoid being charged any additional photography fee or receiving unflattering photographs.
Clean up the place
Sweep and mop the floor. Dust and wipe the table tops and other surfaces.
Arrange the furniture and decoration items
Keep the furniture and decoration items in place.
Put away or hide less pleasing items temporary
Most items can be stored inside the cupboards or storeroom, in order to keep the place neat.
Switch on all the light
The photographer may not know the existence of all the lighting and may miss them during the photoshoot. Switch on all the light in all areas when the photographer arrives to avoid missing any of them. It's better to "waste" a bit of electricity during the photoshoot than having to exclude them.
Turn off all ceiling fans
Ceiling fans may take quite some time to return to still and thus will be good to be switched off before the start of the photoshoot.
Highlight the important areas to the photographer
If there's any key area that the client wants to feature, it must be made known to the photographer.
#8 The Interior Photographer
Due to the fact that my house is small and messy, I have a special liking for good interior designs and looking forward to design my own house in future. Since young, I love visiting friends' houses for temporary getaways. It's a joy to share things and photographs of the nice interior work are great gifts.

One of the longest time I have spent on a high-end interior photoshoot is 4.5 hours, working on just a studio apartment with a mini garden, which is in a moved-in condition. Another landed property high-end interior photoshoot took me two days for 10 photographs. Many clients are amazed over the actual effort and amount of time spent, and I'm glad that they eventually understand the difficulties after witnessing me working on the ground.

If you are looking for professional interior services, do look through my portfolio to know the quality of my work. If you appreciate my work, do contact me for a non obligatory discussion.
I. My Goals for Every Interior Project
Produce the best work possible
Every interior photography project takes up a lot of time and effort, and thus I can only take up limited projects. Within my limit, I want to make sure that I can produce the best work possible as every photoshoot is part of my portfolio.
Sustainability for both client and my photography
For everyone who has approached me, such as interior designers and real estate agents, I want them to be successful in their businesses. The survival and success of their businesses means a greater opportunity for me to secure more projects (from them). Thus, I want my clients (business partners) to receive good interior photographs, so that they can capture the love of more clients for their businesses.

However, they should spend within their mean. If they do see the importance of using professional photographs to attract clients with high budget, they should hire a good professional interior photographer. On the other hand, if their profit for every project is very low, they should plan their budget.

At the same time, my sustainability decides whether I can continue with my photography. My rates are low for the quality of my work and my effort. I do know of photographers charging lower prices but I believe you get what you pay for.
II. My Interior Photography Shooting Style
The purposes of the interior photographs may affect my shooting style. Therefore, do let me know clearly what the photographs are intended for when you approach me. Do also know that different interior photographers may do things differently; therefore, please clarify if you have any doubt.
Lighting
My shooting style for interior photography leans towards natural feel and thus I'm always using natural light; I don't add extra light (flash) to the scene to avoid changing the interior designer's design on the lighting.
Angles
The usual interior designers may need more formal kind of angles, composition and focus to show off the design. I enjoy going for some interesting angles if I'm given the time or clients seek creative work. The purpose of the interior photoshoot matters a lot.
Overall sharpness
For formal interior photoshoots, I usually shoot with larger depth of field for the overall sharpness. It's unlike doing a portrait photoshoot, which many girls like to have blur background, so that the focus would be on them. On the other hand, I also enjoy playing with small depth of field.
III. Memorable Interior Photoshoot Experiences
I'm blessed to have met many nice people while working on interior photography projects. Although every client and project is unique and does bring great memory to me, there are some projects that I miss greatly.
The trust from Framing Angie



The famous frame designer, Angie Mui, contacted me and proposed a paid meet-up for discussion. She was approached by the magazine ExpatLiving to be featured on the front page. Since Angie wanted to have full control of the photographs (portrait and interior), she hired me instead of using the magazine's in-house photography team.

The number of pages on my website was already gigantic that time. She suddenly informed me that I had used one word wrongly for the write-up on one of my earliest photoshoots. I was stunned by her kind gesture and was amazed at how she had spent so much time reading through my lengthy write-ups.

Since her house was huge, we decided the payment based on the total duration of my work. She trusted me that I would utilize the time I would spend over at her place. For the second day that I went over to continue with the interior photoshoot, her maids received me instead. She didn't monitor me.

Unfortunately, for the main portrait, the magazine later claimed that the background (decided by Angie) was too dim and thus she eventually used their free in-house photography services for the magazine cover photograph. Angie invited me over to her house for parties/ gatherings various times.
Styled interior photoshoots with BoConcept



I enjoy doing professional work so that I can produce art work that can "wow" everyone. One rare opportunity was working with Chloe Chee (staff in-charge) and Cheryl Koh (interior design and visual merchandiser) from BoConcept Singapore.

For every photoshoot, both ladies would bring big bags of decoration items along, including vases, books, utensils... etc. The company had to hire a van cum deliveryman for it. Then, they would style up the place, including rearranging and replacing the owners' items, temporary. I would then do the interior photoshoot and a portrait photoshoot for the home owner(s). After everything was done, the ladies had to put the items back to the original spots. Every project lasted many hours and I was glad that the results were great.

Unfortunately, Chloe had since left the company and I lost this opportunity to work with a wonderful team on projects that are of a larger scale than the usual ones.
#9 FAQ for Interior Photography
Can I use my iPhone to do my own interior photography?
Most smart phone nowadays have good cameras attached. Most cameras can capture good photographs given good natural/ ambient lighting. However, for phone cameras, the sensor size is usually small and thus they can only record a limited amount of data, unlike a fullframe DSLR. Therefore, the photographs may look good on small screens like mobile phones, but not on monitors. If you don't mind about the photo quality, you can of course use your mobile phone to do the photography.
Does it worth to pay "a lot" for professional interior photography services?
If you have the budget, it's up to you whether you want to get better quality photographs or not. From the business point of view, it depends on the leverage of your business. For example, if you or your client is renting out a property that the profit is very low, you should, of course, try to cut cost; on the other hand, if your business has high leverage that can generate high profit, it's worthwhile to consider spending extra money on the interior photography. Having good quality photographs can help in business branding if you wish to attract clients with better budget in the long term.

On a side note, I do provide two types of interior photography services - professional and high-end. Professional interior photography is for projects with lower budget that would only be used for web viewing purposes. High-end interior photography is catered for people who need even better quality photography or if the interior is very dim.
Do you do videography for interior as well?
Not at this moment of time. I want to concentrate on photography for now and not let videography and video editing take away my limited time for photography projects. Each photography project, regardless of interior, portrait or event, does take up a lot of planning/ discussion and post-production work.
What's the widest lens that you're using for interior photography?
The widest I would and could currently go is 16mm. I'm not getting any wider or even fisheye lens because of the lack of use for the usual commercial purposes, as they would produce too much distortion on the photographs. I don't want to keep a white elephant inside my dry cabinet.
How does your work differ from others'?
Every photographer has different styles and we see things differently in terms of composition, angles and lighting.

To help you visualise the differences, you can begin with using a large screen (not mobile phone) to view my work and other photographers' as well. Unfortunately, the best way to compare work is to allow two photographers to work on the same project, which is almost impossible for interior projects. On the other hand, there was once that I did a big-scale event photoshoot with other photographers involved and my client was able to compare the photographs to understand my worth.

For interior photography, the key element is the interior design, including the furniture. There are only so much an interior photographer can do if the interior design, to begin with, isn't fantastic. As the interior photographer, I can only do my best to improve the presentation on photographs.
How much time is required for doing each interior photoshoot?
The duration varies as every project is different. It depends a lot on the size of the property, the requirements and how well the home owners would cooperate.

For example, the quickest I've done for a 5-room HDB flat for an interior design company using the professional package (cheaper and quicker) is slightly over an hour. It included kitchen, dining area and living room, two bedrooms and two bathrooms. I was handholding the DSLR instead of using a tripod and thus the pace was much faster. However, I had to advise the owner to move a few accessories and then I redid the dining area after I was informed of additional lights that could be switched on.
Why do you need so much time for every photoshoot?
An experienced interior photographer may know some of the standard angles to capture each shot, every situation is different. The arrangement, shape and size of each furniture would make a difference.

Firstly, the interior photographer would need to set up the equipment, find the best spot and move the camera to get the best angle and composition. It involves lots of thinking and also trial and errors. Reflective surfaces may add more challenges. If a tripod is used (for high-end photography), it requires even more time to adjust it (the spot, height and angle). If somehow, I can find a better angle or if there's some minor adjustments that can be made, I would gladly spend more effort to perfect my work, be it just an improvement from 80 to 90 marks.

Those people who have worked with me and witnessed me in action have eventually understood the amount of time and effort needed to do a proper interior photoshoot.
How to do a quick interior photoshoot?
One possible way to do an interior shoot within a short timeframe is probably to (1) ignore the status (tidiness and angles of furniture) of the house and snapping (2) only one photograph and (3) without using tripod before moving on (4) without looking at the result to see how it can be done better (adjusting the angle of lens, furniture, decoration items or just hiding an item). (5) High ISO has to be used, which will cause noise in the photographs while (6) the depth of field has to be lowered to have less sharp photographs.

The quality of photographs will be much lower.
What will happen if the interior photoshoot exceeds the booked duration?
Under normal circumstances, the photographer will be able to finish the interior photoshoot within the timeframe if the client has (1) stated the correct property type and condition, (2) followed the preparation steps and (3) doesn't make extra request during the photoshoot.

If the interior photoshoot overruns, the photographer will seek advice from the client to top up the photography fee to continue with the project or end it.
Do I need to be around during the photoshoot?
I can handle on my own if you aren't free. Home owners may feel more comfortable with your presence (I'm a stranger) but it won't affect the quality of the photographs.

Do remember to highlight to me regarding the important areas to be captured before every project. Most importantly, you need to inform your clients to clean up the house properly (temporary keep "extra" things) before my arrival. Lastly, let the home owners be mentally prepared that I may require quite some time (depending on the project) to do my work properly. I will, of course, try to finish up the interior photoshoot as quickly as possible, so that I won't impose on them for too long.
How do I get the home owners to cooperate?
Firstly, let them know that you will be sending the final images to them and thus it benefits them as well. It's for their memory as well as the ease for them to rent or sell the house in future. The cleanliness of the house will affect the quality of the photographs greatly. Lastly, let them know that it's a very good opportunity for them to do a spring cleaning.
What if the house has too many big items?
In scenarios where there are some big items that the home owners can't shift to the storeroom or any spare room, there will be fewer images and the angles may be limited. Therefore, do check with the home owners before confirming if you want to resume photoshoot project.

For example, I've done an interior photoshoot in a HDB maisonette where there are two halls, partially separated by a stairs. The home owners were very neat but they had some bulky kids' toys occupying the front hall. It's a far too "big project" to shift the toys due to the weight, bulkiness and there's literally no place to temporary store them. Therefore, I had to exclude the first hall. To avoid including the messy items, I also faced some constraints when capturing the kitchen and the second hall. Luckily, the interior designer (my client) was around to witness and understand situation.
I've a very functionally designed built-in wardrobe. Can you capture the essence of it?
Your design may look impressive when you're demonstrating it. However, in term of presentation in a still image, it may not be attractive nor be easily understood regarding how it functions.

On the other hand, you should consider capturing the motion using videography if you need to show it to your potential clients.
Is the Professional or High-End interior photography easier for you (the photographer)?
Both have their challenges.

High-End interior photography includes tripod. The adjusting of it to get the exact angle is tedious and often hurts my finger(s) and/ or fingernail(s). Eventually, it takes much longer time than shooting without tripod.

Professional interior photography is done using handheld DSLR and thus the setting of the camera is often being pushed to its limit. Therefore, for every click, I've to hold my breath and keep very still for seconds to minimise the camera shake, in order to avoid getting blur photograph. I often end up with lots of perspiration throughout the photoshoot even in air-conditioned places.
Page last modified on Thu, 09 September 2021