Interior / Real Estate Photographer in Singapore
Quick Navigation:
---
#1 High-end VS professional interior photography
All interior photographers have different shooting styles, including the choices of equipment. I've classified my interior photography into two types - professional and high-end. Since every photographer may use different terms, do go through mine below to find out more.
Professional interior photography

▲ Professional interior photography done using handheld DSLR. The high quality image is good enough for web viewing purpose, even on large desktop monitor.
Professional interior photography is for people who require professional high quality images (that may have noises/ grains) but don't need to do large printing - it's mainly for web viewing, such as social media and websites. As long as the pictures aren't used for large prints (posters/ magazines), they will look clean enough, including on desktop monitors.

The photoshoot will be done with full frame DSLR camera and lenses, handheld (no tripod). Without having to adjust the tripod for every shot, the pace of shoot will be much faster. Since the duration is being reduced, we can also afford to work on more creative angles and focuses.

The greatest advantage is that since less effort is required for professional interior photography, the rates are lower than high-end interior photography's. The lower earning doesn't affect me as long as my effort spent is compensated so that I can continue with my photography journey.
View professional interior photography rates
High-end interior photography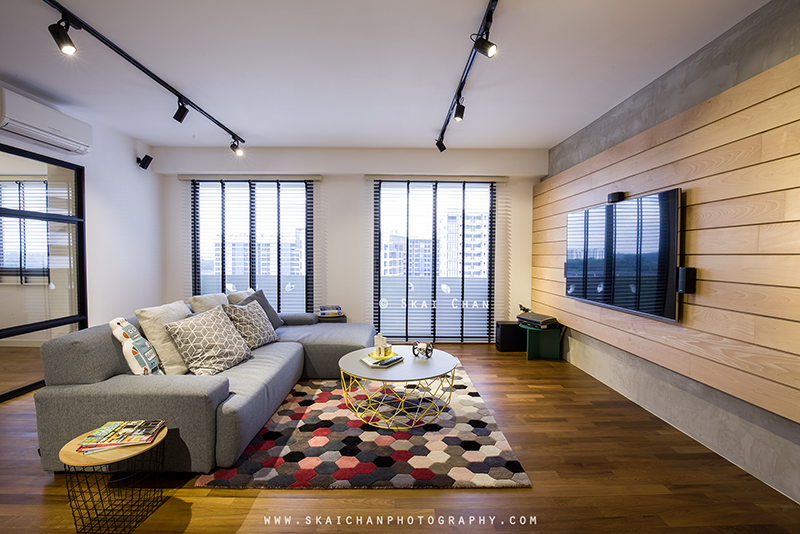 ▲ High-end interior photography done using DSLR on tripod. The extreme high quality picture is good enough for prints. It's also possible to be executed during dim light situation.
For people who require extremely high quality (sharp and clean) images. More time and effort would be needed for each shot, with the use of a tripod that has to be adjusted before every shot.

This is suitable for professionals who wish to use the images as their portfolios or for magazine/poster printing, or wish to better brand their companies in order to attract clients with higher spending power. The photoshoot will be done with the aid of a camera tripod and therefore, longer time will be required.
View high-end interior photography rates
#2 Interior photography rates
These photography rates are quoted based on the effort I would be spending on the individual interior photography projects. For example, I would need to spend more time for the high-end photography, and thus the rates are higher. I'm delighted to take up any interior project, regardless of the price, as long as I'm being properly compensated; it helps me to continue with my photography.


Professional Interior Photography
By Projects / Hours

Studio, 2 bedrooms (up to 1.5 hrs)

$200

3 bedrooms, 4 bedrooms (up to 2 hrs)

$250

Jumbo, Maisonette flat (up to 2.5 hrs)

$300

Others

From $200
High-End Interior Photography
By Projects / Hours

Studio, 2 bedrooms (up to 2 hrs)

$250

3 bedrooms, 4 bedrooms (up to 3 hrs)

$390

Jumbo, Maisonette flat (up to 3.5 hrs)

$460

Others

From $250


By Number of Photos Up to 4 photos

$250

Additional photos(s) thereafter

$60/photo
Optional
$100 for privacy of the photos (photographer will not put them up on portfolio & social media).
Express delivery of photos: check rates & availability with the photographer before confirmation.
Important Notes:
Photos will be returned in high resolution JPG format.
Photos will be enhanced with basic editing.
Packages do not include the exterior of the apartment.
The photographer decides what to capture, with advice from client.
The photographer shoots as it is, without styling and cleaning up the location.
Please read Checklist, FAQ & Service Agreement before making enquiries.
Different kinds of charging methods
These are the common ways interior photographers would charge their clients.
Per photo
Charging by the number of photographs can ensure that the photographer is able to give his best with a peace of mind, without being pressurized to complete the project fast. This is usually for clients who wish to get top quality photographs.
Per hour
This is straightforward and suitable for projects that are not common that the photographer isn't able to estimate the amount of time required. This is to ensure fairness to both the photographer and client.
Per project
The photographer can quote a price based on the estimated number of hours required. This is a more clear-cut method although the estimation may not be accurate since every project is different.
#3: Interior photography galleries
I've grouped my interior photography portfolios into the various galleries for you to have a basic glance on what you'll receive for working with me.
I. Residential - Full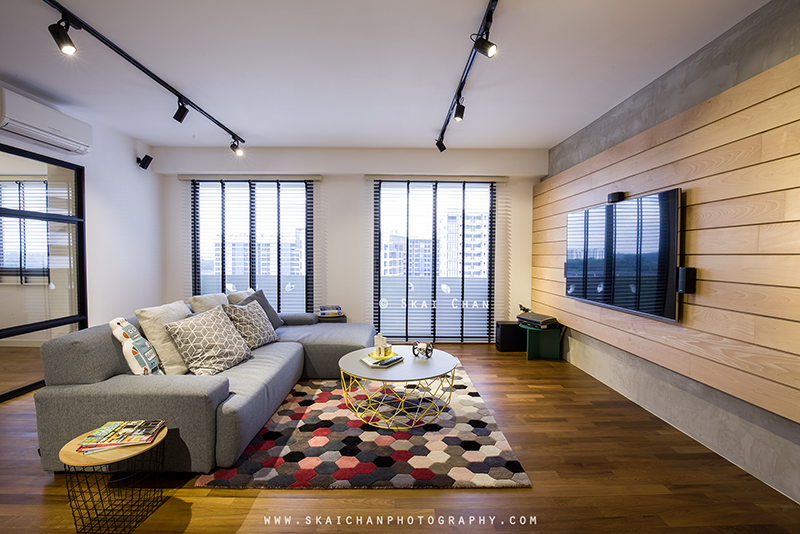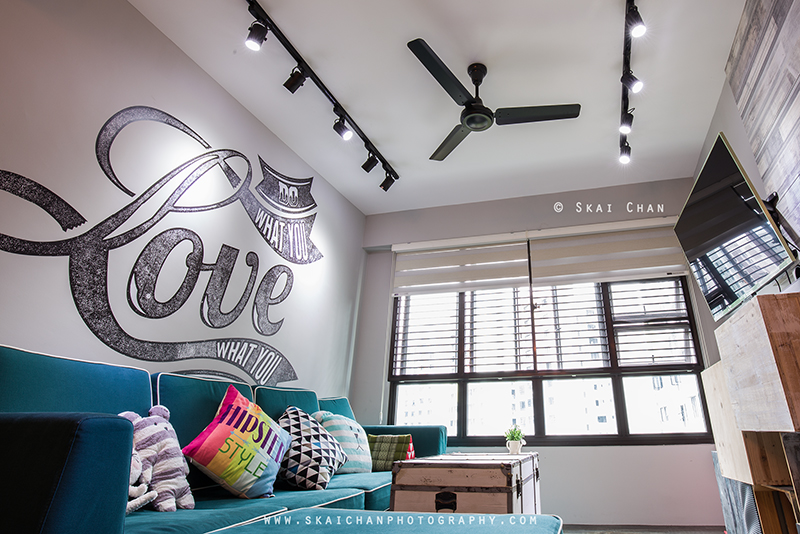 The whole apartments are covered.
View full albums
II. Residential - Partial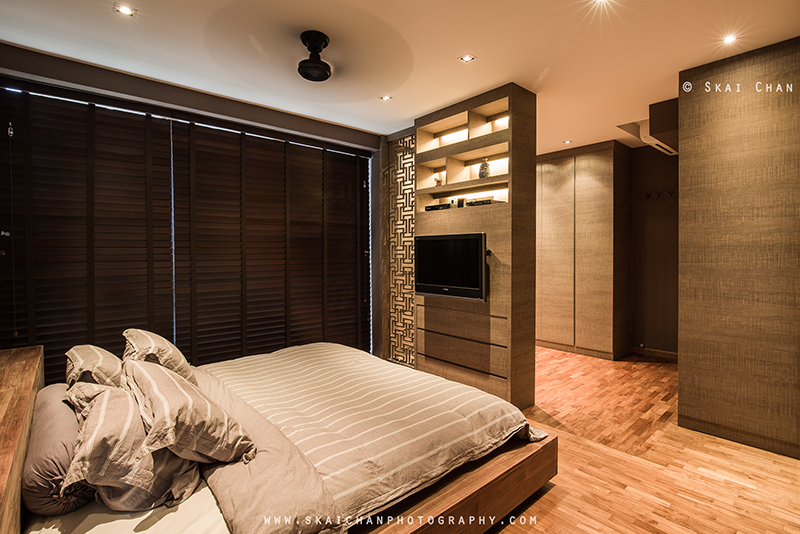 Only highlights of the apartments that interior designers have done.
View full albums
III. Residential - Styled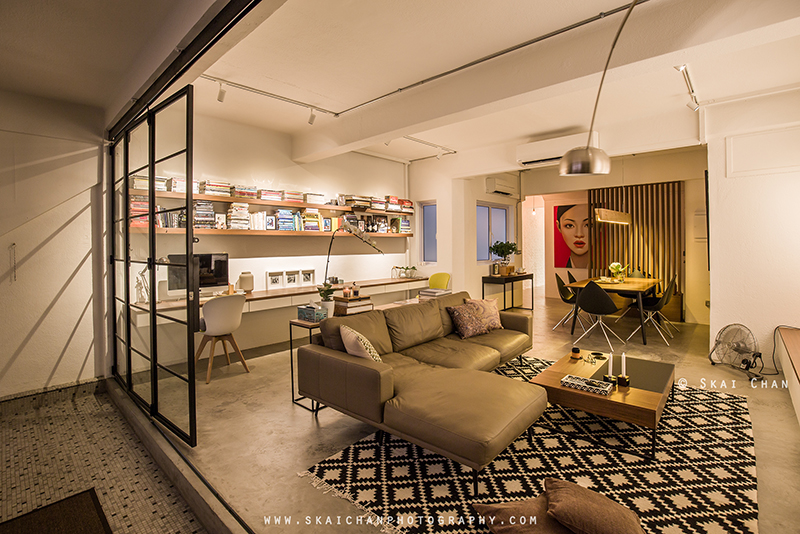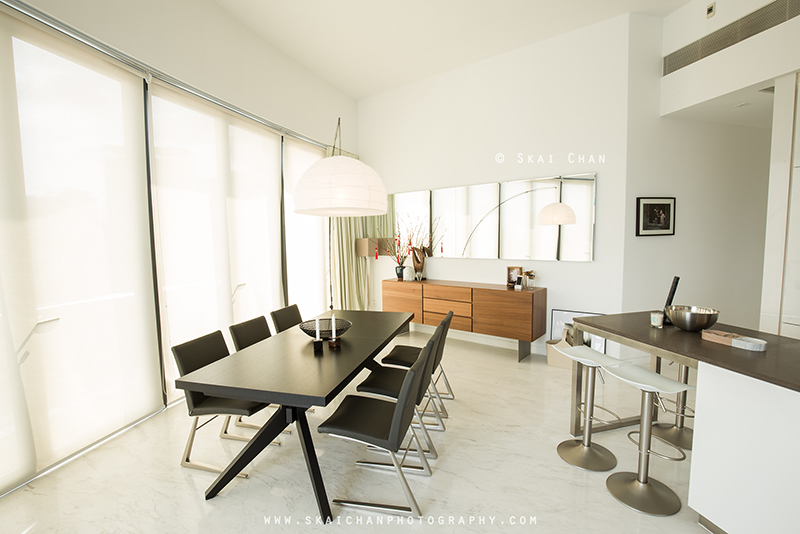 Styled by visual merchandisers - a solid few work in each album.
View full albums
IV. Resorts and Hotels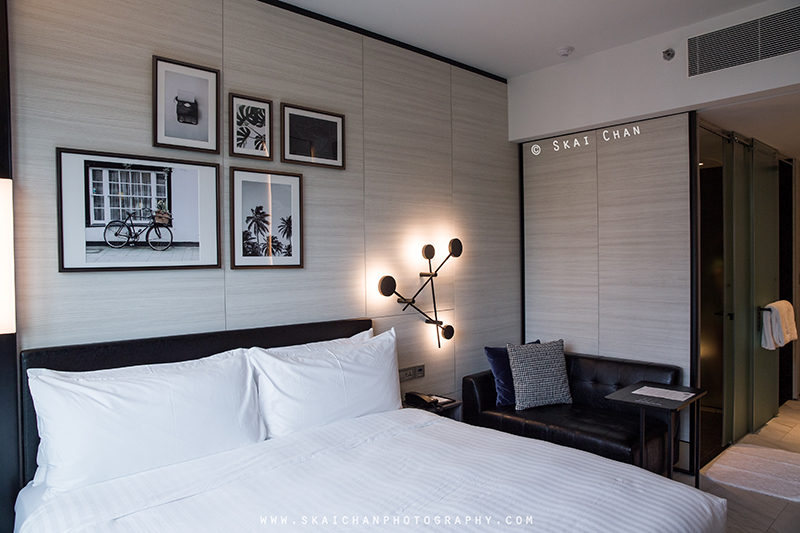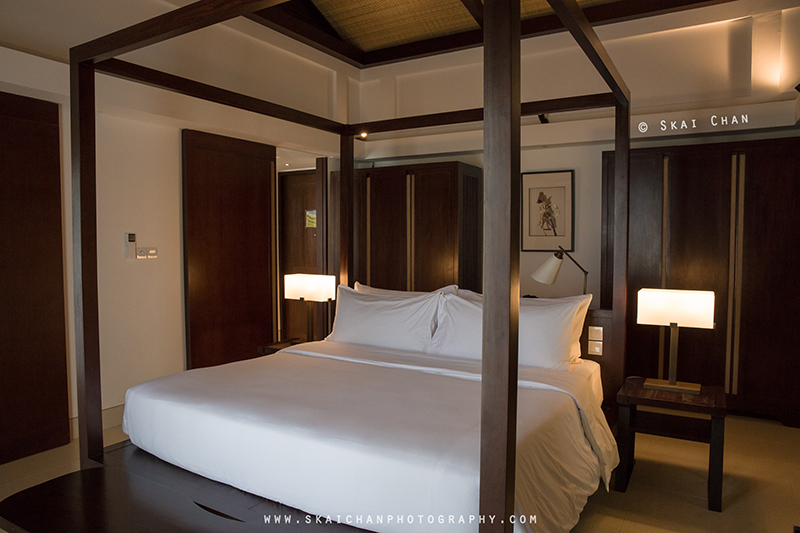 View full albums
V. Showrooms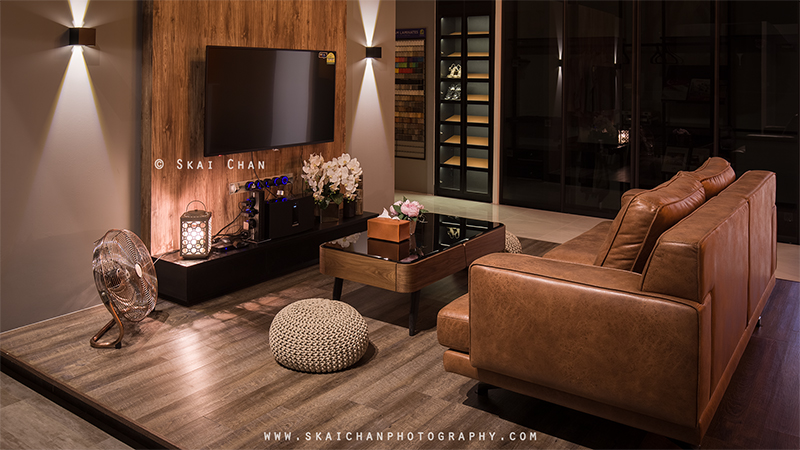 The showrooms of interior design (ID) companies.
View full albums
VI. Commercial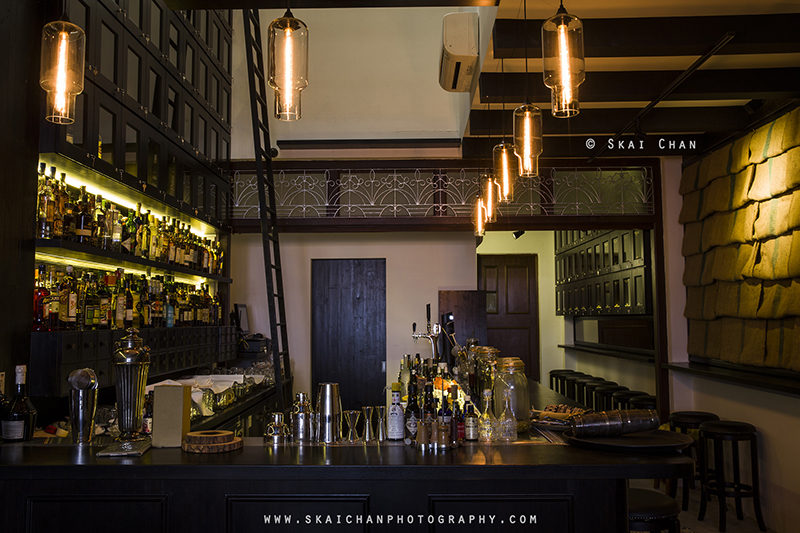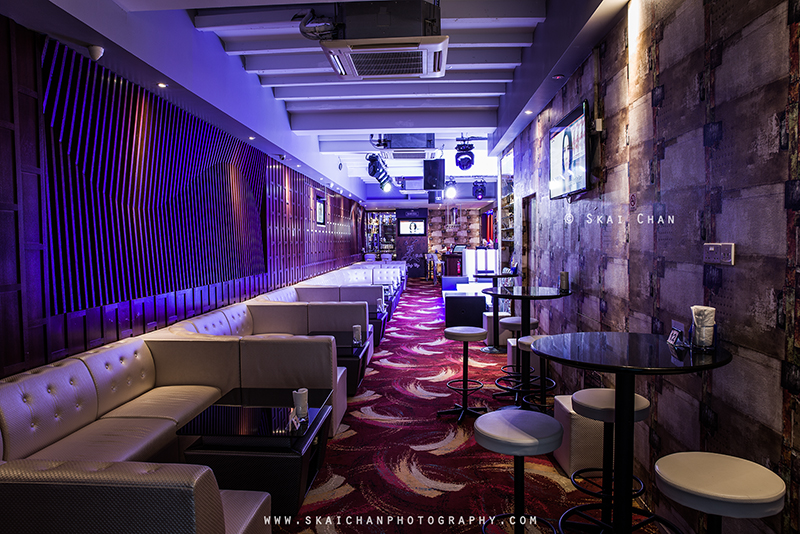 Commercial properties such as pubs, bars, restaurants.
View full albums
#4 Recommendation for individuals
#5 Why do you need a professional interior photographer?
Doing an interior photoshoot is not simply holding a DSLR camera and pressing the shutter button. You need to have proper equipment, knowledge, experience and art sense. Eventually, it's always best to engage the professional to do it instead of you taking up the role.
Equipment
Camera body, wide angle and other lenses, tripod.

Good wide angle lenses can produce sharper images and will have less distortion at the edges. A full-frame camera body can produce cleaner images and take in more light. Adjustable and sturdy tripods will help to get a large depth of field to catch the entire interior clearly, and allow settings that produce less noise, so that the images can be printed out in large printout.
Knowledge
Even if you are rich enough to buy all the necessary equipment that are required in order to create great interior photographs, you have to have the knowledge as well. You have to know how to set them up physically and also how to adjust the settings of the equipment. It is the photographer's job to use the best setting possible for each scenario. Besides that, you must also know what to do and what not to do with the equipment. Timing of shoot and colour of lighting will also affect the end result.
Experience
With the equipment and knowledge, you still have to have the experience in order to take up unforeseeable challenges.
Art sense
You need the art sense to capture good interior photographs in good angles. If there is no visual merchandiser in the team, the photographer has to do the job, at least to make sure the place is not in a mess.
Apart from the above, interior photography is a tough job. Carrying the equipment and setting them up takes time and energy. To get the best image possible, there will be inspection on every image before making more adjustment and re-snapping again. Thus, to get a good professional image, there will be multiples of clicks and it takes time.
#6 What you should take note of
Duration needed for a shoot is not easily determined
Since the situation for every venue is different, most professional photographers will not be able to determine them as well.
Tripod slows the photoshoot down a lot; quality matters
If you want to get very sharp and less noisy photographs for large print, you will definitely need a tripod. However, using a tripod with slow shutter speed would greatly require much more time.
Fast work with limited quality
One possible way to do an interior shoot within a short time frame is probably to (1) ignore the status (tidiness and angles of furniture) of the house and snapping (2) only one photograph and (3) without using tripod before moving on (4) without looking at the result to see how it can be done better (adjusting the angle of lens, furniture, decoration items or just hiding a cable). (5) High ISO has to be used, which will cause noise in the photographs while (6) the depth of field has to be lowered to have less sharp photographs.
Timing of shoot is important as well
Unless the place does not have windows, timing of the shoot is very crucial to determine the quality of the photographs.
#7 The interior photographer
Due to the fact that my house is small and messy, I have a special liking for good interior designs and looking forward to design my own house in future. Since young, I love visiting friends' houses for temporary getaways. It is a joy to share things and photographs of the nice interior work are great gifts.

The longest time I have spent on an interior shoot is 4.5 hours, working on just a studio apartment with a mini garden, which is in a moved-in condition. Many clients are amazed over the actual effort and amount of time spent, and I'm glad that they eventually understand the difficulties after witnessing me working.

If you are looking for professional interior services, do look through my portfolio to know the quality of my work. If you appreciate my work, do contact me for a non obligatory discussion.
Interior photography shooting style
Lighting
My shooting style for interior photography leans towards natural feel and thus I'm always using natural light; I always avoid adding extra light (flash) to the scene to avoid changing the interior designer's design on the lighting. I may bring along my lighting equipment.
Angles
There is a standard way of capturing formal interior pictures that will not go wrong. I enjoy going for some interesting angles if I'm given the time or clients seek creative work.
Overall sharpness
For interior, I do with large depth of field for the overall sharpness. It's unlike doing a portrait shoot that many girls like to have blur background so that the focus would be on them.
Page last modified on Thu, 10 June 2021