How to become a Model in Singapore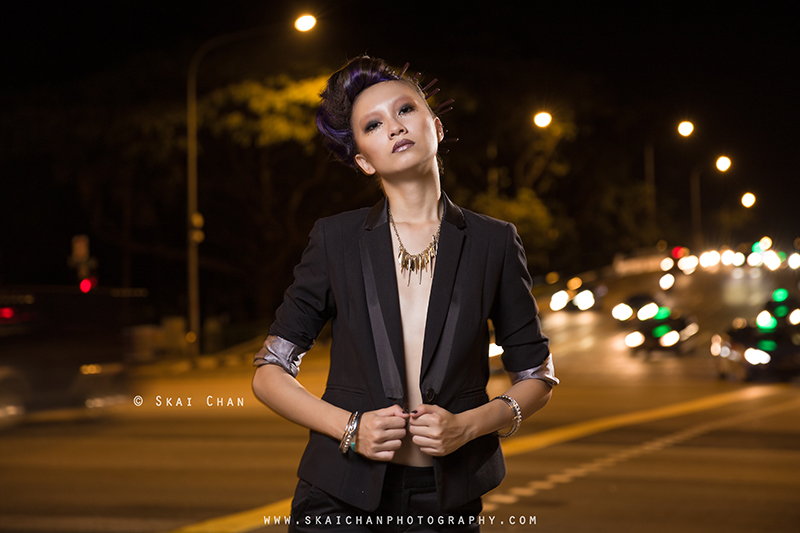 First of all, you should ask yourself what kind of model you want to become. There are many types of model and the most common ones are commercial models, runway models, event models, blogshop models and photo models. Of course, they can be a mixture.
Commercial models
Commercial models help to market for certain brands and products. They get to do motion pictures like television advertisement and also appear in magazines and posters. This job is most competitive. I have heard of a model who has done many commercial shoots for free in order to gain exposure but it leads to nowhere.
Runway models
Runway models help to showcase clothes and of course they do catwalk on the runway. Ideally, you should be tall (1.7m and above) and slim, have collarbone and carry an aura. You should have broad and straight shoulders, ideally with hip measurement of 35" to 35.5".
Event models
Event models include showgirls and models who do promotional work on the street for brands or products. Their jobs may also include joining parties to mingle with guests. Obviously you need to have quite good socializing skill.
Blogshop models
Blogshop models are similar to photo models but they take still pictures for whatever the blogshops are selling - usually, clothes. Usually, blogshop owners will pick girls-next-door to become their models. There are also cases where they need some less physically outstanding models to showcase their products, to open to wider range of consumers. Blogshop modelling is one of the most trendy jobs.
Photo models
Photos models do photoshoot. There are many "photographers" who will pay models to do different photoshoot themes for the sake of hobby or special agenda. Photo models may not need to be tall as long as their body proportions are good. The highest paying type of photoshoot is none other than nude. Lingerie and implied nude shoots can fetch high prices as well, followed by bikini. The most basic is sexy fashion shoot. For sexy shoots, many "photographers" have less expectation of the looks and figure of the models.
Body parts models
If you think certain parts of your body, such as hands or fingers, are nice, you can make use of them to earn money. Jewellery companies may need a beautiful hand to appear in motion or still pictures for advertisement. However, do note that this kind of job is very limited and thus chances of you depending on this job to feed yourself is near zero, especially in Singapore.
Basically, you should be looking at your interest and not simply aiming for whatever you think is more "high class". If you do not have an impressive looks, height and figure, your chance of doing well may be low.
To start modelling
To get started with modelling, you will likely need a portfolio or com card. Potential clients and companies will want to see how you appear in photographs before selecting you for the job/shoot. Unless, otherwise, the client doesn't mind getting a newbie to do the work.
Modelling Agency
A modelling agency can help you to get started easier with whatever type of modelling job you are aiming for since they may have the client base. The catch is that the modelling agencies would need you to have a portfolio as well. Most of these agencies would make you pay a huge sum of money to shoot your portfolio. The problem is many modelling agencies are "empty shells" that have limited or no client, such that you may not be given any modelling job eventually.
Competition
There are a number of pageant competitions in Singapore, ranging from small to big scale. Although some of these competitions do require you to be wealthy in order to emerge as the champion because votes are casted by the guests who have to pay to attend, the exposure will help you to reach more people. Rich contestants will usually buy "tables" themselves and invite their friends to be the guests.
Volunteering
There are some events that require models and the organisers may not have the budget to pay for the talents. For example, a fashion designer may organise a fashion show and you can volunteer your services. You will gain exposure during the entire event and in the organiser's Facebook page. No doubt, for such event that has big budget constraint, the photographers are likely to be hobbyists who may not be able to produce top grade photographs. However, most people will likely think you are already a professional model and thus you may get opportunities in future.

You can also volunteer as a model to a professional photographer.
Social Media Advertising
It is possible to do your own advertising in social media to get jobs for photoshoot - for example, you can post in Facebook groups. It comes free but you are going to get lots of new admirers who may start pestering you!
Blogging
Pretty bloggers do get chances to do modelling as they are more exposed to the public. Apart from that, clients may like to ride on their popularity. Of course, if you are new to blogging, it will take you some time and effort to become popular. With the help of social media, it is, however, quite easy to gain popularity once you upload a few really good photographs of yourself.
Networking
Unfortunately (yes, I hate it and I don't do it), networking is a requirement for all trades to increase anyone's chance to become successful. You can make friends with photographers as they may have job opportunities for you.

However, do make sure you know how to judge a photographer and not blindly mix with any. When you are new, there are probably many things about photography that you do not know about and boastful photographers can easily amaze you with their "knowledge". When a photographer tells you that he can help you to become famous, do not be naive unless you are ready to show a lot of skin. Eventually, what you will get is likely negative impression from others. I have heard stories about a few photographers who basically produce very low image quality work of girls with little or no clothes. With such portfolio, a female model will only attract rich clients who are mainly interested in her body and not photography; of course, it is a way to make big bucks because such sleazy photoshoot can fetch a high price.
What is a modelling portfolio?
A portfolio is a sample work of you. It helps your potential clients find out more about your physical appearance before meeting you up face to face. The portfolio may also help to identify your personality. Needless to say, having a pretty face and hourglass body are not enough as you have to appear nice in photographs.

Portfolio is usually in the form of photographs but not restricted to videos, depending on what modelling industry you are targeting. Work that has appeared in commercial or printed publication definitely will bring your status up.

Whereas for common portfolio, it should include photographs of you in casual, smart casual, and formal wear. You also need photographs taken from different angles like front and sides, and also both close-ups and full body shots.

A portfolio should sum up your work and thus you should include only the best photograph from each photoshoot you have done. There is no point showing similar photographs as it may bore the person who is viewing your portfolio and also give him a bad impression of your mentality.
What is a comp card?
Comp card is the short form for composite card, otherwise, also known as business card. Unlike normal pocket-sized business cards, a comp card is usually in A5 size.

It should display a few photographs of your portfolio with at least a close-up and a full body shot. It should also include your age, height, weight, three sizes (bust, waist, hips), shoe size and contact information. These information will help clients to better understand if you are suitable for the projects, allow them to contact you and also prepare the wardrobe and footwear if necessary.

With a limited space, the comp card should display only the best of your photographs that are good enough for your potential clients to judge your appearance and see if you are the kind of model they are looking for.

In the age of internet, comp card may be simply in the digital form but it will show your professionalism and enthusiasm if you have physical ones as well - that is if you want to impress people you have met face to face.
How to Get Modelling Portfolio?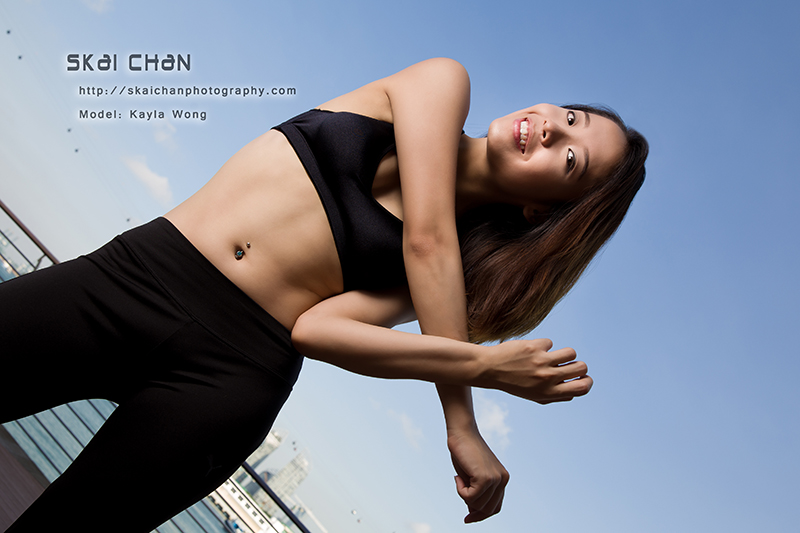 Modelling Agencies
The first option, as mentioned earlier, is to pay modelling agencies the fee and they will get their photographers to do a portfolio shoot for you. Depending on the modelling agencies, they may not provide hair and makeup artist and wardrobe. They are likely to do a few sets of shoots in different outfits (causal, smart formal and formal) to help you showcase a few sides of you, probably in both indoor and outdoor. The focus is likely to be indoor since their indoor equipment can be set up by a main photographer, such that it is difficult for any new photographer to go wrong. The photographs may not be very outstanding since the agency is probably squeezing the "photographer" tightly. There are a few reputable modelling agencies in Singapore but there are more agencies that are depending on selling model-wannabes their photoshoot packages to sustain their business.
Professional photographers / Studios
Next, of course you can engage professional photographers or photo studios to do the shoot for you. I have yet to know of many Singaporean photographers who specialize in building a complete portfolio for model-wannabes probably due to the the low budget. Generally, model-wannabes are young and thus they are likely unable to afford to pay for the shoot.
TFCD Photographers
Doing TFCD shoot is one of the most common ways to start building up your portfolio by getting photographs for free. Although most TFCD photographers are mainly hobbyists, do not be surprised that many professional photographers do TFCD shoot as well. Of course, you need to be realistic over your looks and figure, and the theme because it makes no sense that professional photographers are going to collaborate with you while charging other clients for the same type of shoot. Doing a TFCD shoot (usually just a theme/look) is likely not enough to build up a solid portfolio (you need different looks), although a few good photographs may be enough for you to secure certain modelling jobs. Do note that there are many weird "photographers" who do TFCD shoot and many are looking for dates or maybe more. You should read tips on doing TFCD shoot.
Clients
You can start charging hobbyist photographers to get your portfolio - you get paid to get photographs. Eventually it is up to individual photographer whether he wants to give you the photographs since he has no obligation to do it when he is going to pay you for the service. Of course, which guy does not want to try to please pretty or hot girls to get into their good book? It is also a form of marketing. However, most hobbyist photographers, like TFCD photographers, can never give you top quality photographs, otherwise, they will not be paying you to do the photoshoot. Rich people with ill-intention are likely to target you and most of these "photographers" are mainly looking for sexy and sleazy themes. Of course, some clients can be really rich and decent.
Despite I have mentioned about ill-minded photographers and modelling agencies in the industry, you should not be scared off because there are still many good souls around. You just need to learn to do researches and also be more street-smart.
How to Present my Modelling Portfolio?
It is the IT age and you are reading this because I have uploaded my writing here. So, obviously you should put your portfolio on a website too!
Free Webhosts
There are many free webhosts that can allow you to sign up a free account. Of course, some of these websites will place advertisement on your personal page. The domain names may not be the most ideal ones but depending on the webhost you choose, they are pretty neat. Your page URL will likely include the webhost's domain name and your personal alias, which may end up being lengthy. Examples of free webhost are Blogger, Wordpress, Wix and Squarespace. Some of them generate income by allowing users to upgrade their free accounts in order to remove the advertisements or increase the web space.
Personal Domain Name
By paying domain name host to get a dot com (.com), dot sg (.sg) or dot com dot sg (com.sg) will help to build up your status and show your commitment. There is a yearly bill of course. You can pay for ".com" for less than SGD$20 per year while ".sg" and ".com.sg" are insane - at least double the price. You need to know which domain name host to choose in order to cut down on the cost.

You can host your domain name on the free webhost. When visitors enter your personalised URL, it will load the actual contents from the webhost. In case something happens to the webhost, you can easily point your domain name to another webhost, such that your visitors will still be able to visit your portfolio website by remembering your actual domain name. That is to say, you have to keep a copy of your contents (photographs and typing) as backup!
Social Media Sites
Another alternative is to upload your portfolio into social media like Facebook, Google Plus or Instagram. Facebook is currently the leading site, however, its control of the users' newsfeeds may limit the exposure of your photos sometimes especially if nobody is helping you to LIKE and share the new post. That means if you have a few thousands fans on your page, your new post any not reach even a 100 fans. Photos' qualities are also automatically reduced when you upload them to Facebook.
Image host Sites
Some people also use photo hosts like Flickr. Flickr's basic account does have a limit to the number of photos you can upload every month, however, it's definitely sufficient enough. Other free image host sites may have bandwidth limitation and thus when the quota is hit, your visitors may need to wait for certain time before your photos can be viewed.
Modelling Website
There are also some websites that are designed for networking among people in similar industries, like photographers, hair & makeup artists (HMUAs), models, fashion designers, retouchers... etc. One popular one is called ModelMayhem. The basic (free) account allows you to upload 60 photographs of yourself (it used to be 30, then 15). Of course, you can upgrade your account by paying a monthly subscription so that you can upload more photographs (and also other features). However, having to present the best 15 photographs of yourself is a good start for beginners already. You may like to read tips for models using modelling website. I do know of a few blacklisted photographers who are constantly hitting up on models with new accounts.
Trend in Singapore
Unfortunately, not many Singapore models can make it big in the modelling industry. For some girls, it is a stepping stone towards joining the showbiz like MediaCorp. A few of the celebrities actually began as models before they were being poached by MediaCorp.

Generally, the market is more open to caucasians due to their features and open-mindedness. They are usually taller and have better body proportion while their open-mindedness brings them more natural expression. An obvious comparison is when going braless in a shoot, somehow caucasian models will appear more stylish in the photographs; asian models may end up with a negative effect. Of course, there are lousy caucasian models and good asian models as well.

I have many model friends in my social media profiles. Somehow, most of them are working mainly as event or photo models.
New and Green
When you are new to the industry, it does not necessary mean that you cannot get jobs. Some clients, especially photography hobbyists love fresh faces. However, you should understand that many scammers and predators are targeting newbies who are likely easier to be manipulated. It is partly due to the fact that newbies may not know the current industry's unspoken/common practice well.

To go far in this line, it takes more than your looks and luck. Your attitude can also determine how smooth your journey gets. You have to show others you are humble and willing to learn. Being late for jobs is one of the biggest taboos. Of course, some snobbish "models" can somehow continue to get jobs due to their looks but do not assume every male client is thinking with his second head.

Cancelling a job with short notice may speak badly of you. There was, however, an incident of a new model who had arranged a TFCD shoot with a blacklisted photographer and she was worried that she would be blacklisted by him if she were to call the shoot off. Luckily, she headed my advice that she shouldn't be bothered with a blacklisted photographer.

Models should research for blacklisted photographers in Singapore to avoid working with those black sheep, and also understand the dangers of doing sexy photoshoot in order to take precaution. That is to say, if you want to start earning quick money through sexy shoot, you should know that the photos will eventually surface even if you were to sign an agreement with the photographer. The trick is to take only photographs that you do not mind others see.

Perhaps, before you agree to do any shoot, do make sure you know how to judge the photographer.
In actual terms, everyone holding onto a camera is a photographer while everyone standing in front of a camera can be called a model. Therefore, do clarify if when someone tries to brag.
Common Problems with New Models
Fortunately and unfortunately, models and model-wannabes have been approaching me every now and then to help them with their portfolios. It is good to be recognised and trusted, however, they do give me a lot of frustration as well. Generally, new models and model-wannabes do not possess the attributes/attitudes to excel in modelling and most of them give up soon. Some can be pretty and hot, and thus can be popular for a while.
Over conservative
A model does not need to do nude shoot or allow anyone to take advantage of her, however, if she has to wrap herself up for every shoot, she may not suit the modelling line. Firstly, there will be (1) limited jobs for her since very few people will want to engage a model who is covered up. Similar to models who only go for body parts modelling like fingers, there are limited jobs. Unfortunately, "sex sells" and this is why casual snaps of hot girls can always attract more "likes" than professionally taken ones (of a well clothed girl) in social media. Secondly, being over conservative will likely (2) affect the performance because the model may be spending too much time worrying about everything and thus being too distracted. Of course, an over conservative model may "survive" in the trade but the chance is much lower. From my experience, most of the model-wannabes who have approached me are half-hearted and inexperienced girls who just want to try modelling, knowing that they have very slim chance of entering the competitive trade. For model-wannabes who are very conservative and yet do not possess angelic looks and figure, it is very advisable for them to focus on other non-modelling jobs instead.
No time for discussion
Life in Singapore is hectic and everyone is busy. However, in order to produce good work, there has to be discussion, especially when the outfits are to be provided by the model. Many model-wannabes are too "busy" for discussion. Surprisingly, they can squeeze out the time to go for the actual shoot instead. Basically, they do not see a point to discuss because they only want to go for Garden shoot. The mentality shows how far they will go in their modelling career.
Can't wake up early
Early morning shoots are great because of the lighting and fewer number of photo bombs (for most places). However, many model-wannabes will complain about waking up early or they end up oversleeping.
"Die die" have to smile
Most girls look much better when they smile. Of course, the model is supposed to look good in photographs and thus smiling is good. However, if the model can only smile in front of the camera, she is restricting herself from taking up more jobs and also limiting the presentation of her talent. A good model should be versatile and good photographers are usually looking for models who are expressive, apart from being happy.
Every photographer is good
Quality of work can differ gigantically between professional and amateur photographers. I started off without knowing how to judge the quality of work and thus I cannot fault anyone for the inability. However, a good model must know how to tell the differences. Fortunately, most people who approach me sing compliments of my work and unfortunately, some of them also express their admiration for amateurish work too.
Poor taste in selecting photographs
Similar to judging photographers' work, if the model cannot judge her portfolio to identify good and bad work, she may make big mistakes. The quality of a model's portfolio can affect the quality of clients and photographers approaching them. Needless to say, if the model's portfolio consists of work that look more toward porn, "photographers" and clients with ill-intention may be more willing to approach her; whereas if the model's portfolio look very professional, the black sheep may assume the model is very experienced and thus refrain from contacting her since there is a lower chance that they can take advantage of her. I have seen quite a number of "models" who have continued to display some bad work in their portfolios even when they have already done quite a number of shoots.
Over-confident
Being over-confident is a double-edged sword. Confidence enhances performance and can be shown on the photographs. However, being over-confident can also lead to poorer performance. I have encountered models who think they can do better makeup than professional makeup artists, models who have poor fashion sense and even models who think they can model well even though they are lacking of the skill/talent/experience. Generally, it is difficult to correct an over-confident person and thus difficult to work with her. I have seen many "models" with very lousy portfolios and yet claiming that they are very experienced. I have also encountered "models" without any portfolio and yet asking professional photographers to pay them.
Low confident
Similar to being over-confident, low confident can reduce the quality of work. Confidence level can be seen in photographs. Being low confident can restrict many things and create other problems like being conservative and "die die" has to smile in front of camera. I often have to remind people that "you are better than what you think you are".
Physically weak
Modelling requires stamina. Sometimes, a model may need to stand or walk a lot, or even climb hill to get to the actual venue. Tiredness can be shown on photographs. It is not pleasant for a photographer carrying tens of kilograms of equipment to hear grumbling from a model who is simply carrying a bag that is very much lighter.
Lack of creativity
Creativeness helps to deliver interesting work, which generates more interest from viewers. Without creativity, the model cannot perform even if she has props on hand.
Follows blindly
Some model-wannabes are too naive and follows photographers blindly. Many photographers boast much better than the quality of their work.
Boyfriend as escort
The word is "awkward". Many model-wannabes will claim that they will not be awkward to shoot in front of their boyfriends but the fact is they will - judging from their performance. It will not only affect the model herself but also the photographer. It is good to have an "escort" around if the model is new and is afraid that the "photographer" has ill-intention. Professional photographers may even welcome the "escort" because of the free assistant, however, having the presence of the model's boyfriend or admirer is just awkward. I have experienced it a few times and it really affects the quality of work.
Lack of time for shoot
The entire team spends the time and effort to prepare and get to the location. The photographer brings along bulky and heavy professional equipment, and set them up. Eventually, the model has to end the shoot early instead of trying out more ways to get better photographs. It is a big waste. The worst case is when the model expects more than one good photograph out of the short duration.
Do read Good Models vs Bad Models to know more about the good and bad practices of models.
Conclusion
Model, like air stewardess, is one of the dream jobs of many young girls. It is a symbolism or "certification" of beauty because not every girl can become a professional model or air stewardess. Most people think they are easy jobs, which is absolutely wrong.

A good model must know how to take care of her personal grooming and on a good diet to maintain body figure. Models must know how to present themselves elegantly in front of the audience and camera. They must know how to hold their expression and postures, and also stand for long hours. Most of the professional models have to undergo training. Lastly, they must also know how to handle crooks and touchy guys.

Young girls should find out more about modelling before deciding whether to go into it.
If you think you have what it takes to become a model in Singapore, do
contact me
.
You may like to read:
- Modelling casting calls
- How to build a stronger modelling portfolio
- How to judge a model
- Good models, bad models
- Photography & modelling scams
- Things that models have been doing terribly wrong
- Reasons why models shouldn't bring their partners along for photoshoots
- Survey - questionnaires for nude models