Skai Chan - Freelance Photographer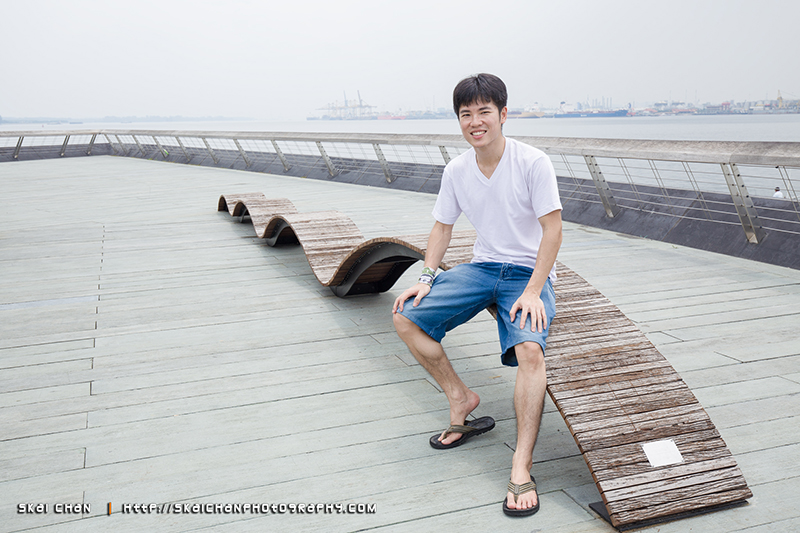 I'm Skai Chan, a freelance photographer born and based in Singapore. My forte is on portraiture, event and interior photography.

Everyone can look beautiful and sexy in photographs. Photography helps people to build confidence and make everyone happy. Art is a way of life and I hope to deliver it in a tasteful way. Sometimes I forsake my sleep for phototaking and I don't mind getting dirty in exchange for good photographs. Photography is an addiction for me; it is one way I can express myself with. As an artist, capturing good phototographs gives me the sense of living. I believe my portrait photography will make a difference to the society.

I've been overwhelmed by professional knowledge from many generous photographer and makeup artist friends. My most devoted teacher is Youtube where I've picked up most of my basic photography knowledge from. I learn photography through the hard way - trial and error.

I do voluntary event photoshoot when I'm available (quite rare though) and sometimes I have to struggle between hands-on and phototaking at the same time. I also collaborate with fellow talents who will benefit my portfolio. I have devoted great amount of my time to share my experience and tips in this website to help others.

I appreciate people who bother to read and appreciate my sincerity through both my work and words. It will definitely make communication much easier given the trust and understanding.
Why Do People Approach Skai?
Photo quality
I'm an imperfect perfectionist who focuses on beauty and uniqueness. I do crazy things just to make my subject looks good, including carrying heavy lighting equipment along. I spend extra time to work on post-production to make sure the photographs look natural and sometimes I zoom in 500% to remove flaws.

I detest repeating ideas and thus I always try to think of creative concepts or do shoots at different places. I don't specifically follow any famous photographer's style. My angles and framing of the subjects, the direction I choose to light up my subjects, the quality of light I produce and the natural finishing touch (post-processing) make my work unique.
Personality
The amount of effort I've put in on my website shows my passion and commitment. I'm a fair person and I would sure my services are value for money. I always under-promise and over-deliver.

Whenever someone approaches me for a shoot, my instance thought is whether I can accomplish the task and not the profit. Instead of learning on the job, I rather turn down projects that I'm not confident in. I would also rather turn down a request if I have to do it outdoor at bad timings that would affect the quality of my work.

I don't like to rush out work for clients. For every photo album, I will go through countless times over days and fine-tune them because I don't want to let my tiredness or anxiousness to affect my judgement.
Transparency
I'm an open book and I have made great effort to list all the terms and conditions and my working style on my website. These come at the cost of losing many potential projects.
Read: Reasons to engage a professional photographer
Sense of Achievement
When his clients are happy with the photos received.
When he produces better photos than others who have better equipment and/or more experienced.
When viewers appreciate his work, write-ups, and photography tips.
When his clients trust him completely, especially during glamour portrait shoots.
A Photographer's Story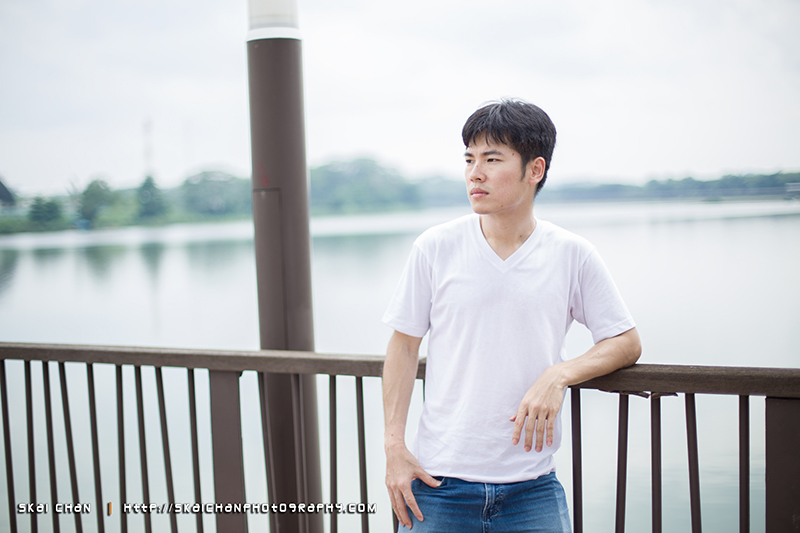 Skai came from a low income family. When he was young, owning a 200-buck family film camera was more than a luxury, let alone buying the films and developing the photographs. This barrier had buried his hobby. His dad passed away when he was in secondary three and life became even tougher.

It was during his polytechnic days when the technology brought his dream into reality. The invention of digital camera had overcome the high cost of buying films and developing them into hard copy photographs. The decision to buy his first compact camera was still difficult though, as he was struggling to fill his stomach.

He loved his camera being small (pocket-size) and portable that he brought it along with him wherever he went. However, photography was not very popular back then and not every friend appreciated him trying to capture every precious moment, probably due to camera-shy.

He did upgrade his camera over times, fortunately, because of his brothers' investment but all of them were compact and semi-pro camera. He did not get to learn technical stuff, except for composition. It was only when he was in his late 20s, he decided not to waste his life anymore, after encouraged by his friends. He bought a mirrorless camera and started learning photography by himself. He took opportunities during volunteering work and outings with family and friends to do event shoots. He also started approaching "models" online and offline (personal friends) to practise portraiture shooting and met with lots of arrogant rejection. Since most of the kind models who were willing to do portrait photoshoot with him could not do proper makeup, he had to spend a lot of time on photoshop.

His co-worker, Tricia Lee, saw his enthusiasm and started guiding him along. She was a very experienced commercial makeup artist who had worked with many professional and fussy photographers, and she knew almost everything about photography (except shooting techniques). At first, he was trying to push Tricia to take up more commercial assignments but it ended up he was being helped instead. Tricia was an angel sent by heaven to help him, spotting tiny flaws on the photos, which they would go through together online after every shoot. You would never believe how a person could help another person so much without any condition. However, an angel could become a devil at times when she was too fussy over the quality of work since she was into commercial standard of work. The greatest problem was that Tricia was a very busy housewife and thus there would be a big delay in post-production work for every shoot and some models weighed duration over quality.

Setting up of his photography Facebook page and website helped a lot when it came to publicity. He got to meet more great people and things looked promising.

When he realised the limitation of his equipment, he started upgrading them. After replacing some of them due to wear and tear, he began to realise that he needed to make money in order to continue with his passion. He began pricing himself humbly to his experience. He had no intention to play "price war" with other photographers and his worst nightmare was to spoil the market rates, although he did not check out rates from other talents. Soon, friends, clients and various talents started boosting his confidence, and he realised the high value of his work and that the extra effort he put in for each shoot was amazingly great and priceless. He put all his income back into equipment and lived a very tough life as a photographer who was trying to survive in the heavily congested trade.

It is not just photography skill that requires him to explore on. He soon realises he has to learn to educate clients on their expectations as well, which is often "mission impossible". The thing that hurts him a lot is the fact that most people are simply looking at prices. He often wastes a lot of time to reply insincere enquiries. He is, however, lucky to have met many clients who appreciate him and his work and some have even given him tips.
You may be interested in reading his equipment and portrait journey to find out more about the difficulties he had faced in his past portrait projects.

His other photography work:
- Architecture
- Food
- Landscape
- Product

If you are interested in working with Skai as your photographer, do contact him.
The toughest thing about photography is to educate people and manage their expectation;
the constraints and effort required are not obvious and may require lots of explanation.
Eventually, it is the trust and communication that matter the most.