Casual Portrait Photographer in Singapore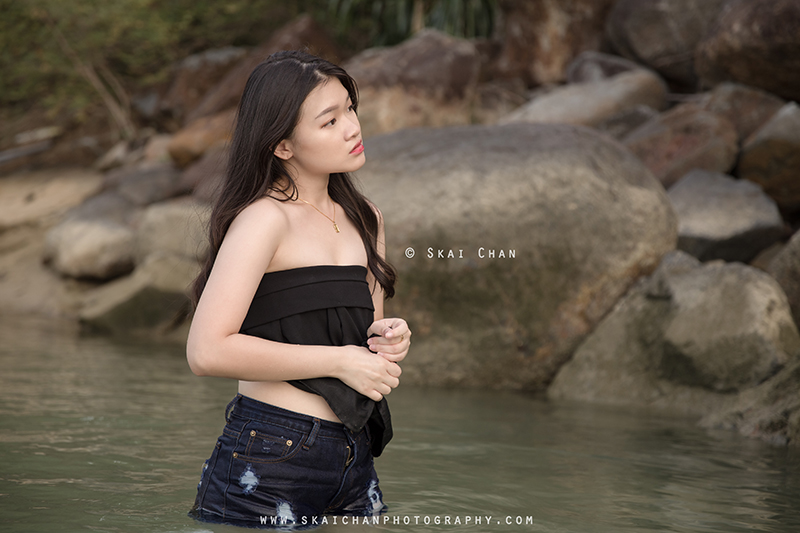 Quick Navigation:
Casual Photography Rates
🌞 Professional
Up to 1 Hour: $280
Up to 2 Hours: $380 $450

Additional Hour: $150/block hr
Deliveries
Basic Edit (exposure & colour correction)
Digital copies (high resolution JPG)
Up to 40 photos/hr
Photos selected by Photographer
Special Requests/ Add-Ons
Get back remaining good photos:
+$50/hr booked (subject to availability)
Same-day photo edit:
+$50/photo (subject to availability)
Expedited photo edit (3 days after shoot):
+$50/hr booked (subject to availability)
Privacy of photos: +$50/hr booked
Advanced edit (skin retouching) for photos: +$50/photo
Hairstyling & Makeup
$180 /Female
$120 /Male
1x Hair & Makeup Artist (HMUA)
Up to 1 hour
1 Look (Hairstyling for a neat look & Makeup)



Add-Ons

Follow through the photoshoot: +$60/hr
(subject to availability)
Details: Hair & Makeup Artist (HMUA)
NOTE
⏳

All booked duration

Includes changing of equipment, wardrobe, makeup, hairstyle, and travelling (if applicable) during the shoot.
📰

Please read

(1) Checklist for hiring a photographer, (2) FAQ and (3) Service Agreement before making enquiries.
💡

Ideas and advice

Will only be given to serious clients after a booking fee is being placed.


✆ Contact me now for a customised package tailored to your personal needs.
What is a Casual Portrait Photoshoot?
A casual portrait photoshoot refers to a photo shoot that's being done with minimum photography equipment. Basically, a DSLR with natural/ambient light would do the job. For casual outdoor photoshoots, the photographer would depend on the sunlight or street lamps; for a casual indoor photoshoot, the photographer would utilize the window light or ceiling light.
Advantages of Casual Over High-End Portrait Photoshoots
The greatest advantage of casual portraits when compared to high-end portraits is their speed. Without carrying and setting up the heavy and bulky equipment, and testing multiple lights, the pace of the casual photoshoot will be speedy. The casual photoshoot can also be done at more locations.

Casual photoshoots also have an edge over high-end photoshoots when it comes to the reduction of attracting the attention of passers-by. In certain places, the management doesn't allow professional photography and a casual photoshoot may avoid the sight of the security guards. There are also places where carrying professional equipment is nearly impossible due to the weight and bulkiness, unless there's a high budget to hire more photography assistants who are fit enough.

Casual shoots are generally for people who want easy, simple and natural photography sessions, and probably at lower prices. Many people who opt for casual photoshoots don't require advanced enhancement (skin retouching) for their photographs.
Popular Casual Portrait Photoshoots
Casual Pre-Wedding Photoshoot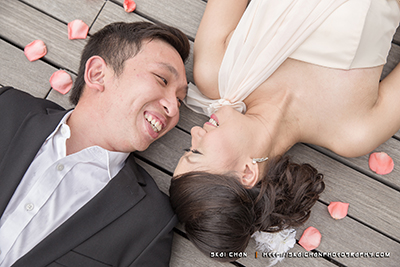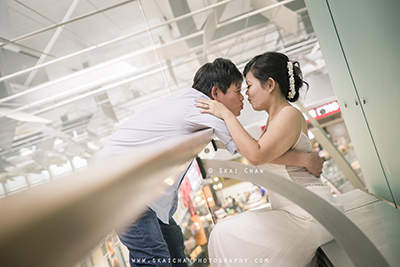 There are couples who have opted to do casual pre-wedding photoshoots for their wedding instead of more formal wedding photoshoots.

For instance, there was a couple who approached me for a casual pre-wedding photoshoot because they had their official shoot through a bridal studio's wedding package and they didn't like the posey photographs. Therefore, they hired me to capture them in a joyful and natural manner.

There are also other couples who opt for simple casual pre-wedding photoshoots right before or after their ROM sessions. This utilises their wedding hairstyling and makeup since they have to hire a hair and makeup artist (HMUA) to style the bride for their solemnization anyway.
View all wedding photoshoots
Casual Couple Photoshoot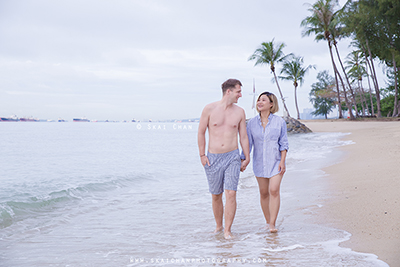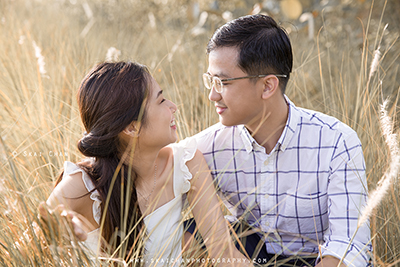 Having a fun casual couple photoshoot has always been a to-do list or #couplegoal for loving couples. The couple shoot would not only produce flattering and interesting photographs for the couples but also create good memory through a joyous day of special activity.

The couple can use the casual portraits in their wedding montage video to show off good memories to their loved ones on their actual wedding day. Some couples have also used the supposed casual couple photoshoot photographs as on their actual wedding photo albums.
View all couple photoshoots
Casual Family Photoshoot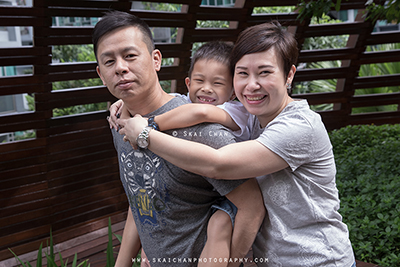 Family is the heart of everyone and it's good to keep a good memory of a fun family day doing a casual family photoshoot. A casual family photoshoot is suitable for families with kids who are more hyperactive since they are able to move around without the use of professional lighting.
View all family photoshoots
Casual Fitness Photoshoot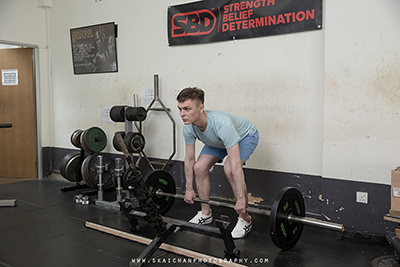 When people think about fitness photoshoots, they may tend to assume that the model must be very muscular with six-packs. The fact is that anyone can also do a casual fitness photoshoot just to show off his/her lifestyle as well. Of course, you probably won't look too good if your belly is too big.

In fact, you can do a casual fitness photoshoot with your clothes on. Others may want to be topless (for males) and probably in a sports bra or bikini top (for females).
View all fitness photoshoots
Casual Lifestyle Photoshoot
You can do a casual lifestyle photoshoot at any time. It can be during your vacation when you have a very nice background, such as at the infinity pool on top of Marina Bay Sands (MBS) hotel. You can also have your casual lifestyle shoot done in any part of Singapore.

It doesn't need to be your birthday. Everyone deserves the right to own good photographs to keep memories of different stages of their lives or simply for fun.
View all lifestyle photoshoots
Casual Children Photoshoot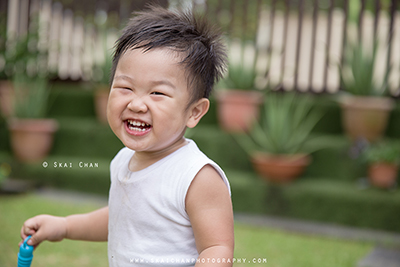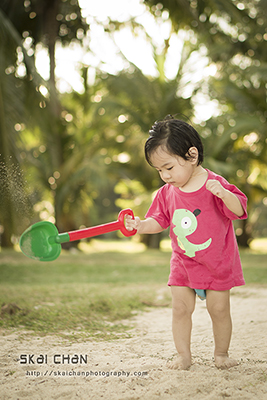 For children who are very active and can't stop running about, it's advisable to have a casual photoshoot for them instead of a studio shoot. An advantage of doing a casual photoshoot is the ability to move around to capture priceless expressions of them.
View all children photoshoots
Casual Beach Photoshoot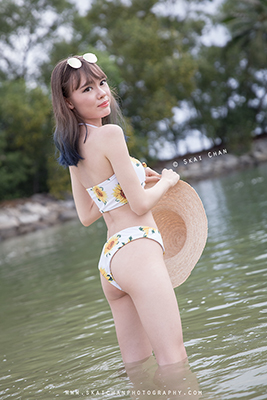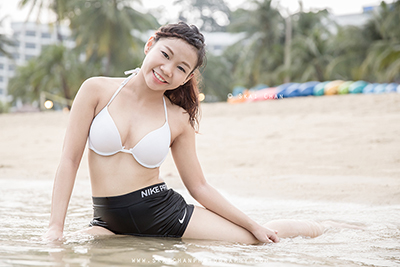 Every girl deserves to show off her body in a stylish and tasteful way; hence, they can do a casual beach photoshoot. It can be a bikini, lifestyle or even fashion shoot.

A casual beach photoshoot isn't a luxury solely for ladies who are fun-going, guys can hire a photographer for a casual beach shoot as well.
View all swimwear photoshoots
Why do Casual Photoshoot with Skai?
Like most photographers, I began as a newbie with just a camera for my photoshoots. Since lighting was the most important thing in photography, I quickly purchased lighting equipment in order to improve my work. Having to work with flash made me visualise and appreciate light and shadow better, and quickly helped me to improve my photography drastically.

I like using professional lighting to make my pictures stand out from others. However, it's much more difficult in terms of funding, logistics and skill. Thereafter, doing casual shoots without the heavy and bulky lighting equipment becomes easy for me. Just imagine yourself carrying 10kg of load for 10km, when you put the load down to continue with the journey, you'll feel like you're flying! Or otherwise, imagine you driving a bus and then switching over to a small car, driving and parking will become much easier.

If you're looking for a good experience and photographs from a casual shoot, why not contact me for discussion?
You may be interested in:
- Differences between high-end and casual portrait photography
- Actual day AD wedding photographer in Singapore
- Special photoshoots you can hire a professional photographer to do
- Makeover photoshoot photographer in Singapore
- Outdoor portrait photoshoot photographer in Singapore
- Bespoke (customised & personalised) portrait photographer in Singapore
- Golden hour (sunrise & sunset) in Singapore