Casual Portrait Photographer in Singapore
Quick Navigation:
Popular Casual Portrait Photoshoots
Casual Pre-Wedding Photoshoot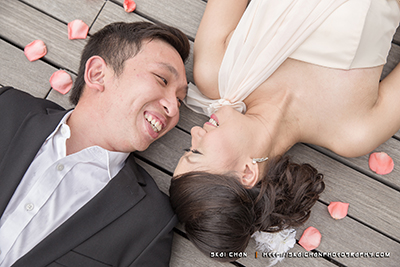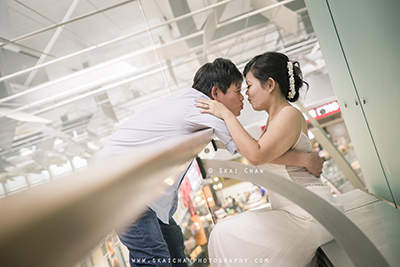 There are couples who have opted to do casual pre-wedding photoshoots for their wedding instead of more formal wedding photoshoots.

For instance, there was a couple who approached me for a casual pre-wedding photoshoot because they had their official shoot through a bridal studio's wedding package and they didn't like the posey photographs. Therefore, they hired me to capture them in a joyful and natural manner.

There are also other couples who opt for simple casual pre-wedding photoshoots right before or after their ROM sessions. This utilises their wedding hairstyling and makeup since they have to hire a hair and makeup artist (HMUA) to style the bride for their solemnization anyway.
View all wedding photoshoots
Casual Business Photoshoot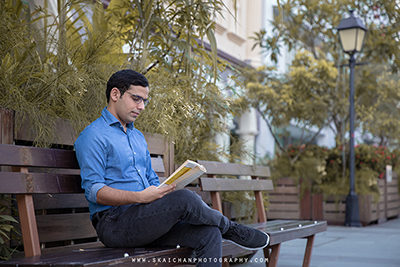 A casual business portrait photoshoot is a type of professional photography that focuses on capturing images of individuals or groups in a more relaxed setting. This type of photoshoot can showcase the subjects in a more personal and authentic light, allowing their unique personalities to shine through.

Unlike traditional business headshots, which are often stiff and formal, a casual business portrait photoshoot offers a more relaxed and natural feel. This type of photoshoot can be done in various locations, from outdoor settings to more creative indoor environments, such as a coffee shop.

The focus is on capturing images that are both professional and approachable, giving your clients or customers a better understanding of who you are as a person and what your business stands for.

If you're looking for a fresh and modern approach to your business portraits, consider a casual business portrait photoshoot to help you stand out from the competition showcase your unique personality and brand.
View all business photoshoots
Casual Couple Photoshoot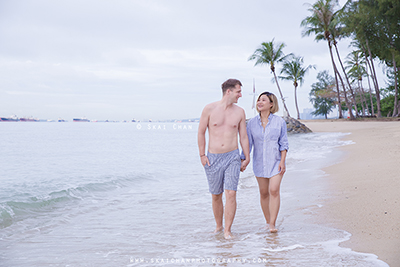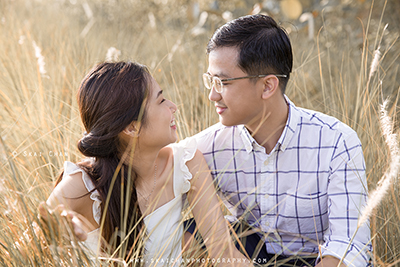 Having a fun casual couple photoshoot has always been a to-do list or #couplegoal for loving couples. The couple shoot would not only produce flattering and interesting photographs for the couples but also create good memory through a joyous day of special activity.

The couple can use the casual portraits in their wedding montage video to show off good memories to their loved ones on their actual wedding day. Some couples have also used the supposed casual couple photoshoot photographs as on their actual wedding photo albums.
View all couple photoshoots
Casual Family Photoshoot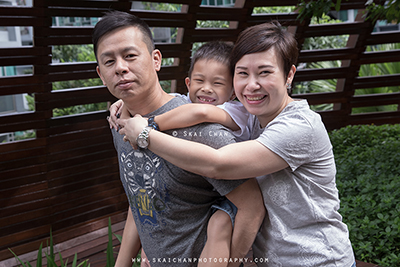 Family is the heart of everyone and it's good to keep a good memory of a fun family day doing a casual family photoshoot. A casual family photoshoot is suitable for families with kids who are more hyperactive since they are able to move around without the use of professional lighting.
View all family photoshoots
Casual Fitness Photoshoot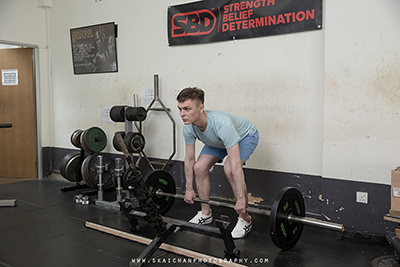 When people think about fitness photoshoots, they may tend to assume that the model must be very muscular with six-packs. The fact is that anyone can also do a casual fitness photoshoot just to show off his/her lifestyle as well. Of course, you probably won't look too good if your belly is too big.

In fact, you can do a casual fitness photoshoot with your clothes on. Others may want to be topless (for males) and probably in a sports bra or bikini top (for females).
View all fitness photoshoots
Casual Lifestyle Photoshoot
You can do a casual lifestyle photoshoot at any time. It can be during your vacation when you have a very nice background, such as at the infinity pool on top of Marina Bay Sands (MBS) hotel. You can also have your casual lifestyle shoot done in any part of Singapore.

It doesn't need to be your birthday. Everyone deserves the right to own good photographs to keep memories of different stages of their lives or simply for fun.
View all lifestyle photoshoots
Casual Children Photoshoot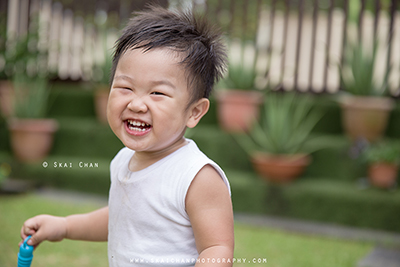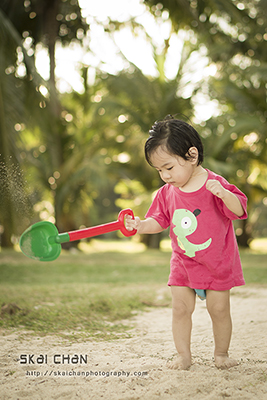 For children who are very active and can't stop running about, it's advisable to have a casual photoshoot for them instead of a studio shoot. An advantage of doing a casual photoshoot is the ability to move around to capture priceless expressions of them.
View all children photoshoots
Casual Beach Photoshoot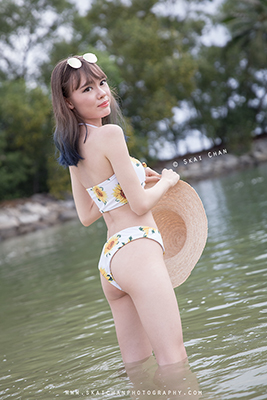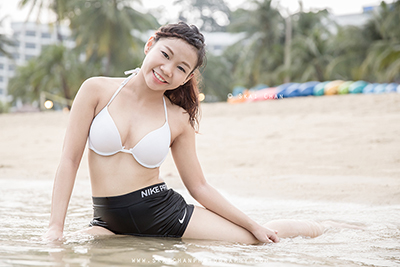 Every girl deserves to show off her body in a stylish and tasteful way; hence, they can do a casual beach photoshoot. It can be a bikini, lifestyle or even fashion shoot.

A casual beach photoshoot isn't a luxury solely for ladies who are fun-going, guys can hire a photographer for a casual beach shoot as well.
View all swimwear photoshoots
Booking Information
Hey there, interested in booking a casual photography session with me? Great choice! Let me give you all the information you need to get started.
Contact me with the purpose: Firstly, to book a casual session with me, simply head to my contact page where you can find the link to text me via WhatsApp. Please indicate your purpose and the package you are interested in, or otherwise, I may mistake your text as a spam.
Consultation: We will have a consultation to discuss the type of event, the date, location and your preferred style of photography. This will help me understand your vision and see if we are a perfect match. We will also go over the package options and pricing. However, do note that I will only provide advices and suggestions after you have confirmed and booked my services officially.
Place deposit: To secure your booking, a 50% non-refundable deposit is required. Once your deposit is received, your date and time will be reserved exclusively for you.

Don't worry, I'll send you all the necessary payment details when you decide to book with me. Payment can be made via PayNow or PayPal (PayPal requires extra fee).

The remaining balance is due on the day of the photoshoot.
Remember that it's best to book my photography services in advance to ensure availability. So don't hesitate to contact me as soon as possible to secure your date!
Rates & Packages for Casual Photography
Quick explanation: The most considerable portion of my photography cost is calculated based on the (1) duration booked, (2) equipment required (natural light/ flash), (3) type of editing (basic/ advanced) and (4) extensiveness of planning required.

Please read the full explanations so that you can make a better decision.
🌞 Natural Light Photography
Up to 1 Hour: $320
Up to 2 Hours: $420 $450

Additional Hour: $150/block hr
Deliveries
Up to 30 photos/hr
Basic Edit (exposure & colour correction)
Digital copies (high resolution JPG)
Photos selection in low resolution PDF
Special Requests/ Add-Ons
(Subject to availability)
Face to Face discussion:
Starting from +$100
Photographer to scout venue(s):
Starting from +$100
Shoot at beach/ sandy/ dirty venue:
Starting from +$50
Additional photos (basic edit):
+$5/photo
Same-day photo edit (basic edit):
+$50/photo
Expedited photo edit (basic edit: 3 days after shoot):
+$50/hr booked
Advanced edit (skin retouching):
+$50/photo
Revision of photo edit (advanced edit):
+$15/photo
Privacy of photos:
+$100/hr booked
Hairstyling & Makeup
$180 /Female
$120 /Male
1x Hair & Makeup Artist (HMUA)
Up to 1 hour
1 Look (Hairstyling for a neat look & Makeup)



Add-Ons

Follow through the photoshoot: +$70/hr

Details: makeup artists and hairstylists
NOTE
⏳

All booked duration

Includes changing of equipment, wardrobe, makeup, hairstyle and travelling (if applicable) during the shoot.
📰

Please read

(1) Checklist for hiring a photographer, (2) FAQ and (3) Service Agreement and Privacy Policy before making enquiries.
💡

Ideas and advice

Will only be given to serious clients after a booking fee is being placed.


✆ Contact me now for a customised package tailored to your personal needs.
Surcharges
My photography packages are designed to help my clients save cost. I'm able to provide affordable photography rates because I don't include the additional services, which most clients don't need.

I have listed the common special requests from clients at the bottom of the packages. For the uncommon ones, do look through the full list of surcharges to avoid miscommunications.
Skai the Casual Portrait Photographer
Hi there! My name is Skai and I am a professional casual portrait photographer based in Singapore. I have a passion for capturing authentic moments and creating images that tell a story. Whether it's a family gathering, a couple's date or just a day out with friends, I love capturing the joy and memories that make life special.

I approach every photoshoot with a relaxed and fun attitude, and I seek to create an environment where you feel comfortable and confident in front of the camera.

I started professional portrait photography since the year 2012. With guidance from an experienced photographer friend, I soon began working on high-end photography with a more sophisticated lighting setup. This expedited my understanding of lighting and thus improved my natural light photography. The years of doing high-end photography have made casual photography seem so much simpler to me.

If you're looking for an experienced photographer who can help you create beautiful and meaningful memories, I'd love to hear from you! Let's chat about your vision and see how I can help bring it to life.
Why Skai Loves Doing Casual Portrait Photoshoots
As a professional photographer, I absolutely love doing casual portrait photoshoots! There are so many reasons why I find this type of photography so rewarding and fulfilling.
Easygoing clients: In general, clients who seek casual portrait photography services from me tend to be less fussy. Dealing with easygoing clients allows me to focus on producing the best work instead of being distracted by worries. This allows me to create images that are authentic and full of life, energy and personality.
Basic editing: Clients who want casual photography usually require basic editing for their pictures instead of advanced editing. Basic editing is more straightforward and also takes up less time. This, in turn, means that I can have more time to take up more photography projects and keep growing my portfolio.
Less equipment: Casual portrait photoshoots usually involve less equipment, which means less chance of injury and easier travel. I enjoy being able to capture beautiful images with minimal equipment and on the go, making the whole experience more relaxed and enjoyable for everyone involved.
Bringing joy and meaning: I love doing casual portrait photoshoots because they allow me to bring joy, creativity and meaning to people's lives. It's an honour to be a part of such special moments and memories!
Break from high-end projects: Casual photography allows me to take a little break from my high-end projects and return to photography basics. Instead of having to race to create extremely impactful work that usually requires lots of lighting equipment, I can utilise whatever is available and let the images speak for themselves. This shift in focus allows me to reframe my perspective and return to my high-end projects with fresh ideas and renewed energy.
Overall, I love doing casual portrait photoshoots because they bring joy and meaning to people's lives and provide a break from high-end projects, allowing me to return to the basics of photography and reframe my perspective.
Advantages of Doing Casual Portrait Photoshoot with Skai
When you choose to do a casual portrait photoshoot with me, you'll be able to enjoy several advantages that come with working with a professional photographer. Here are just a few reasons why choosing me for your casual portrait photoshoot will be a great decision:
Easygoing Experience: I have a friendly and relaxed approach to photography, and I know how to put my clients at ease. This means that you'll be able to enjoy your photoshoot without feeling stressed or uncomfortable.
High-quality Images: Despite the more relaxed approach of casual portrait photoshoots, you can be sure that the images I produce will be of the highest quality. I have the skills and experience necessary to create images that truly capture your unique personality and style.
Personalised Approach: I take the time to get to know my clients and understand what they're looking for from their photoshoot. This means that I can create images that are truly personal and meaningful to you.
Expert Editing: While casual portrait photoshoots typically involve basic editing, I still take great care to ensure that each image looks its best. You can be sure that the images I deliver will be beautifully edited, while still maintaining their natural feel.
Affordable Option: Casual portrait photoshoots are a great choice if you're looking for a more affordable option. I believe that everyone should have access to professional-quality photography and I strive to make my services as accessible as possible.
Overall, choosing me for your casual portrait photoshoot means that you'll be able to enjoy a relaxed, enjoyable experience while still getting high-quality images that you'll treasure for years to come. I can't wait to work with you!
Testimonials: What Clients Say about Skai


"Skai is the most hardworking and professional photographer around, good in creating friendly and comfortable atmosphere, making the models feel relax throughout the shooting journey. Thumbs up !" - Beverley Angkangon
As a professional photographer, I'd love to personally invite you to check out my testimonials. I understand that choosing the right photographer for your special moments is a big decision and reading about my previous clients' experiences can be a great way to get a better understanding of my work and what you can expect from me.

Going through my testimonials will give you an insight into the level of satisfaction my clients have had with my services. You'll be able to see the joy and happiness reflected in their words, as they share their experiences working with me. Whether it's a family photoshoot, a couple's photoshoot or even a pet photoshoot, my clients always leave my sessions with beautiful memories that they treasure forever.

I take great pride in my work and always aim to provide the best possible experience for my clients. Whether you're looking for an easy-going, relaxed portrait photoshoot or a high-end, premium photography experience, I'm confident that I can provide exactly what you're looking for.

So, why not take a few moments to read through my testimonials? You'll see for yourself just how passionate I am about my work and how much I love to create beautiful memories for my clients. And, if you have any questions or would like to book a session with me, I'd be more than happy to chat with you!
What is a Casual Portrait Photoshoot?
Casual photography refers to a style of photography characterised by its natural, relaxed and spontaneous approach. Casual photography captures people in their everyday moments, whether it's a family gathering, a picnic in the park or a day at the beach. Unlike formal posed photographs, casual photography aims to capture the real, unscripted emotions, interactions and personalities of the subjects in the photos. This type of photography often results in images that are more personal, spontaneous and memorable than more formal photographs.

A casual portrait photoshoot is usually being done with minimum photography equipment. Basically, a DSLR with a lens with natural/ambient light would do the job. For casual outdoor photoshoots, the photographer would depend on the sunlight or street lamps; for a casual indoor photoshoot, the photographer would utilize the window light or ceiling light.
What are the Challenges of Doing Casual Portrait Photoshoots in Singapore?
There are several challenges in doing casual portrait photoshoots in Singapore, including:
Weather: Singapore's hot and humid weather can make outdoor photography difficult, as it can cause discomfort and lead to sweating and other physical challenges. To overcome the weather challenges, clients can opt for indoor locations for their photoshoots or plan their outdoor photoshoots for early morning or late afternoon when the light is softer and more manageable.
Crowds: Singapore is a busy and densely populated city, which can make it difficult to find quiet and unobtrusive locations for portrait photography. To avoid crowds, clients can choose less popular locations for their photoshoots or schedule their photoshoots during less busy times of the day.
Permits: Some locations in Singapore may require permits for photography, which can add to the cost and administrative burden of doing a casual portrait photoshoot. Clients can research the permit requirements for the locations they want to use for their photoshoots and factor this into their planning. They can also work with their photographer to find locations that do not require permits.
Lighting: Singapore's bright and harsh sunlight often makes it challenging to get good lighting for portrait photography, especially during the middle of the day. Clients can work with their photographers to choose locations with good lighting. They can also plan their photoshoots for a time of day when the light is more favourable.
Space: Space can be limited in Singapore, which makes it difficult to find open and spacious locations for portrait photography. To overcome space challenges, clients can work with their photographers to create poses and compositions that make the most of the space available.
Privacy: Privacy is a concern when doing portrait photography, as some people may be uncomfortable with having their photos taken in public. Clients can choose locations that offer a good balance between privacy and visual interest They can also talk to their photographers about their concerns and work together to find a solution that works for everyone.
By being proactive and working closely with their photographers, clients can overcome the challenges of doing casual portrait photoshoots in Singapore and create images that they'll treasure for years to come.
Advantages of Casual Over High-End Portrait Photoshoots
Both casual and high-end photoshoots have their unique advantages. Here are a few benefits of doing a casual photoshoot:
Lower cost: Casual photoshoots are less expensive than high-end photoshoots, as they often involve less planning and preparation, and may not require as much specialised lighting equipment.
Do-ability: There are also places where carrying professional equipment is nearly impossible due to the weight and bulkiness unless there's a high budget to hire more photography assistants who are fit enough.
Flexibility: Casual photoshoots are often more flexible than high-end photoshoots, allowing you to capture spontaneous moments and adapt to changing circumstances more easily.
Relaxed atmosphere: Casual photoshoots tend to have a more relaxed and fun atmosphere, making them a good option for capturing more natural and candid images.
Speed: Casual photoshoots tend to be quicker and less time-consuming than high-end photoshoots, which can be beneficial if you're looking to capture images quickly and without a lot of fuss.
Less attention: It doesn't attract as much attention from passers-by as compared to high-end photoshoots. Also, the management of some places doesn't allow professional photography and a casual photoshoot may avoid the sight of the security guards.
While casual photoshoots have their advantages, it's also important to keep in mind that they may not offer the same level of quality and detail as a high-end photoshoot. If you're looking for highly polished and professional images, you may be better off investing in a high-end photoshoot.
What is a Casual Portrait Photographer?
A professional casual portrait photographer is a photographer who takes photographs in a casual and relaxed style but also has the skills and expertise to produce high-quality images that can be used for professional or commercial purposes. They may specialise in specific areas of photography, such as portrait, event or travel photography, and their images often have a more personal and spontaneous feel than those taken by more traditional professional photographers.

Professional casual photographers may still use technical techniques and equipment but they often prioritise capturing the moment and the emotions of a scene, rather than adhering strictly to traditional photographic rules and conventions. This can result in images that have a unique and authentic feel, and that effectively convey the story and atmosphere of the scene being captured. The goal of a professional casual photographer is to produce images that are both aesthetically pleasing and that tell a story in a way that is engaging and memorable for the viewer.
Why are Casual Portrait Photographers Important?
Professional casual portrait photographers are important in Singapore for several reasons:
Capturing life and culture: Professional casual portrait photographers in Singapore can capture the unique aspects of life and culture in the country, preserving memories and documenting the people, places and events that make Singapore special.
Preserving memories: With their relaxed and spontaneous style, professional casual portrait photographers can help to preserve special moments and memories for individuals, families and organizations in Singapore.
Providing a fresh perspective: Professional casual portrait photographers bring a fresh and personal perspective to their work, often capturing images that are more engaging and memorable than those taken by more traditional professional photographers.
Overall, professional casual portrait photographers play an important role in capturing the unique character of Singapore and preserving its memories for future generations.
Should I Hire a Professional Casual Portrait Photographer in Singapore?
Whether or not you should hire a professional casual portrait photographer in Singapore depends on your specific needs and circumstances. Here are a few things to consider:
Budget: Although casual portrait photography is cheaper than high-end photography, it can still be expensive. Therefore, it's important to make sure you have the budget to hire a professional casual photographer.
Quality: Professional photographers have the experience and expertise to create high-quality images that you can cherish for years to come. They have the skills and equipment needed to handle a wide range of lighting and technical challenges, which can help to ensure that your photos turn out well.
Convenience: Hiring a professional photographer can be a convenient option, as they can handle all aspects of the photoshoot, from location recommendation to editing and post-processing.
Memories: Casual portrait photography is a great way to capture memories that you can look back on and enjoy for years to come. A professional photographer can help you to create images that are not only beautiful but also meaningful.
Eventually, the decision to hire a professional casual portrait photographer in Singapore will depend on your personal preferences and budget. If you value high-quality, professional images and are willing to invest in capturing memories that you'll cherish for years to come, it may be a good option for you.
You may be interested in:
- Flash vs natural light photography
- Makeover photoshoot photographer in Singapore
- Outdoor portrait photoshoot photographer in Singapore
- Bespoke (customised & personalised) portrait photographer in Singapore
- Golden hour (sunrise & sunset) in Singapore