Beauty Photographer in SG
Quick navigation:
Beauty Photography Portfolio
Beauty Photo Gallery
🔍2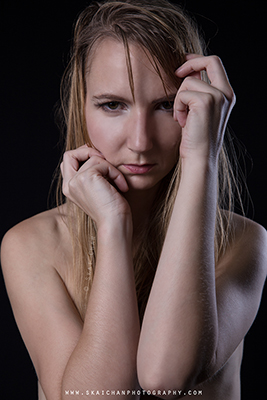 1. Ko
@ Photography studio @ Tanjong Pagar
⚡ Flash photography

🔍2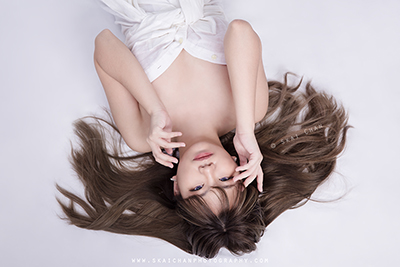 2. Meron
@ Photography studio @ Tanjong Pagar
⚡ Flash photography

🔍4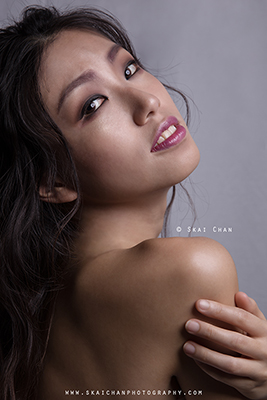 3. Ng Shinyi
@ Photography Studio @ Tanjong Pagar
⚡ Flash photography

🔍2

4. Jasmine Tan
@ Singapore Sports Hub
⚡ Flash photography

🔍1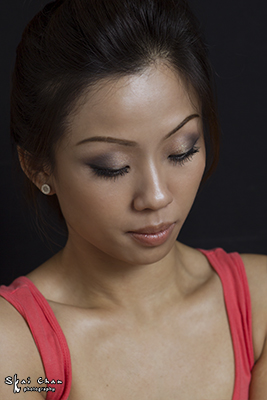 5. Joyce See
@ Joyous Nails, Seng Kang
⚡ Flash photography

Testimonials: What Clients Say about Skai


"Very professional photographer that works and very knowledgeable, he provides and helped me in improving poses and expressions, and very good at capturing my good angle 😂it was a good experience and i highly recommended Skai for different types of shoots, very versatile" - Meron
Want to get a glimpse into the experiences of my past clients and understand more about my photography style? Dive into the testimonials section and discover first-hand accounts of how I've helped capture their unique beauty and create stunning images. Don't just take my word for it, let their stories and feedback speak for themselves. Take a moment to explore and see the magic I can bring to your own beauty photography session.
Beauty Photography Services in Singapore
Welcome to the realm of beauty photography, where I have honed my craft in capturing mesmerising images that showcase the essence of your unique beauty. With a blend of expertise and a professional approach, I assure you an unforgettable experience that will leave you feeling empowered and confident.

One of the standout features of my beauty photography services lies in my adept use of flash photography. Departing from conventional natural light techniques, I bring a touch of sophistication and artistry to the table. By harnessing the capabilities of professional lighting equipment, I skilfully shape and enhance the illumination, resulting in striking, multidimensional photographs that truly illuminate your inherent beauty.

Moreover, my services offer a remarkable level of flexibility. If you have plans for a more comprehensive photography session, such as a makeover photoshoot, I seamlessly incorporate a dedicated beauty shoot within the larger framework. This unique approach allows us to capture both the grand transformation and the intricate nuances that accentuate your beauty. The result is a comprehensive collection of captivating images, all within a single session.

Throughout your beauty shoot, your comfort and satisfaction are my utmost priorities. Understanding the vulnerability that often accompanies being in front of the camera, I am dedicated to creating a serene and enjoyable environment. With my guidance and expertise, we work in unison to evoke your distinctive personality and radiance, resulting in photographs that authentically reflect your true essence.

Feel free to share any specific inquiries or discuss your photography requirements in greater detail. It would be my pleasure to bring your beauty to life through my artistry and unwavering passion for photography.
Booking Information
Hey there, interested in booking a beauty photography session with me? Great choice! Let me give you all the information you need to get started.
Contact me with the purpose: Firstly, to book a beauty session with me, simply head to my contact page where you can find the link to text me via WhatsApp. Please indicate your purpose and the package you are interested in, or otherwise, I may mistake your text as a spam.
Consultation: We will have a consultation to discuss the type of event, the date, location and your preferred style of photography. This will help me understand your vision and see if we are a perfect match. We will also go over the package options and pricing. However, do note that I will only provide advices and suggestions after you have confirmed and booked my services officially.
Place deposit: To secure your booking, a 50% non-refundable deposit is required. Once your deposit is received, your date and time will be reserved exclusively for you.

Don't worry, I'll send you all the necessary payment details when you decide to book with me. Payment can be made via PayNow or PayPal (PayPal requires extra fee).

The remaining balance is due on the day of the photoshoot.
Remember that it's best to book my photography services in advance to ensure availability. So don't hesitate to contact me as soon as possible to secure your date!
Prices & Packages for Beauty Photography
Quick explanation: The most considerable portion of my photography cost is calculated based on the (1) duration booked, (2) equipment required (natural light/ flash), (3) type of editing (basic/ advanced) and (4) extensiveness of planning required.

Please read the full explanations so that you can make a better decision.
🌞 Natural Light Photography
Up to 1 Hour: $320
Up to 2 Hours: $420 $450

Additional Hour: $150/block hr
Deliveries
Up to 30 photos/hr
Basic Edit (exposure & colour correction)
Digital copies (high resolution JPG)
Photos selection in low resolution PDF
Special Requests/ Add-Ons
(Subject to availability)
Face to Face discussion:
Starting from +$100
Photographer to scout venue(s):
Starting from +$100
Shoot at beach/ sandy/ dirty venue:
Starting from +$50
Additional photos (basic edit):
+$5/photo
Same-day photo edit (basic edit):
+$50/photo
Expedited photo edit (basic edit: 3 days after shoot):
+$50/hr booked
Advanced edit (skin retouching):
+$50/photo
Revision of photo edit (advanced edit):
+$15/photo
Privacy of photos:
+$100/hr booked
⚡ Flash Photography (High-End)
Up to 1 Hour: $450
Up to 2 Hours: $600

Additional Hour: $150/block hr

⚡ Flash photography (one-light set-up)
🌞 Use of natural light when necessary
Pace of shoot: Slow
Deliveries
Up to 30 photos/hr
Basic Edit (exposure & colour correction)
Digital copies (high resolution JPG)
Photos selection in low resolution PDF
Special Requests/ Add-Ons
(Subject to availability)
Face to Face discussion:
Starting from +$100
Photographer to scout venue(s):
Starting from +$100
Shoot at beach/ sandy/ dirty venue:
Starting from +$50
Additional lighting set-up: +$50/light
Additional photos (basic edit):
+$5/photo
Same-day photo edit (basic edit):
+$50/photo
Expedited photo edit (basic edit: 3 days after shoot):
+$50/hr booked
Advanced edit (skin retouching):
+$50/photo
Revision of photo edit (advanced edit):
+$15/photo
Privacy of photos:
+$100/hr booked
⚡ Studio (Flash)
1) My photo studio,
2) Your booked external studio, or
3) Makeshift studio @ your location
Hairstyling & Makeup
$180 /Female
$120 /Male
1x Hair & Makeup Artist (HMUA)
Up to 1 hour
1 Look (Hairstyling for a neat look & Makeup)



Add-Ons

Follow through the photoshoot: +$70/hr

Details: makeup artists and hairstylists
NOTE
⏳

All booked duration

Includes changing of equipment, wardrobe, makeup, hairstyle and travelling (if applicable) during the shoot.
📰

Please read

(1) Checklist for hiring a photographer, (2) FAQ and (3) Service Agreement and Privacy Policy before making enquiries.
💡

Ideas and advice

Will only be given to serious clients after a booking fee is being placed.


✆ Contact me now for a customised package tailored to your personal needs.
Surcharges
My photography packages are designed to help my clients save cost. I'm able to provide affordable photography rates because I don't include the additional services, which most clients don't need.

I have listed the common special requests from clients at the bottom of the packages. For the uncommon ones, do look through the full list of surcharges to avoid miscommunications.
Skai the Beauty Photographer
Hey there! I'm Skai, your professional beauty photographer in Singapore. I'm truly passionate about what I do and have a deep love for helping people discover their inner beauty.

It's not just about snapping photos for me, it's about creating an experience that brings out the best in my clients and leaves them feeling empowered and confident. I believe that everyone deserves to see their own unique beauty and it's an absolute joy for me to be a part of that journey.

So, if you're ready to step into the spotlight and embrace your beauty like never before, I'm here with my camera and a whole lot of enthusiasm. Let's capture moments that will make you feel truly special!
What Sets Skai Apart from Other Beauty Photographers
What sets me apart from other beauty photographers is a combination of factors that collectively make my approach unique and distinctive. Here are a few key aspects that make me stand out:
Innovative Lighting Techniques: Unlike many photographers who rely solely on natural light, I specialise in using professional lighting equipment, including flash, to create stunning and three-dimensional images. This expertise allows me to sculpt and manipulate light, resulting in captivating and flattering photographs that truly highlight your beauty.
Creativity: I bring a fresh and imaginative approach to beauty photography. With my artistic eye and flair for creativity, I strive to push the boundaries, capturing unique angles, incorporating captivating compositions and utilising innovative techniques. This allows me to create truly captivating and distinctive images that stand out from the crowd.
Customised and Personalised Experience: I believe in the power of individuality. I take the time to understand your unique vision, preferences and aspirations, tailoring each photoshoot to reflect your personal style. By collaborating closely with you, I ensure that the final results are a true reflection of your authentic self, creating images that resonate deeply.
Versatility and Integration: I offer a range of photography services beyond beauty shoots. Whether it's a makeover photoshoot, a personal portrait session or capturing special moments, I seamlessly integrate beauty photography into larger sessions, providing a comprehensive experience that captures your overall transformation as well as the finer details of your beauty.
Emphasis on Comfort and Confidence: Your comfort and confidence are of utmost importance to me. I create a warm and relaxed atmosphere during the photoshoot, ensuring you feel at ease in front of the camera. By fostering a safe space, I encourage you to express yourself freely, allowing your true beauty to shine through.
Ultimately, what truly makes me stand out is my unwavering passion for beauty photography and my genuine desire to bring out the unique beauty in each individual. With my innovative techniques, personalized approach, emphasis on comfort, and creative vision, I strive to create a remarkable experience that goes beyond capturing beautiful images—it's about capturing the essence of your beauty and empowering you to embrace it fully.
Skai's Vision & Goals for Beauty Photography
My vision for beauty photography is to capture the unique beauty of individuals, celebrating their distinct features and stories through captivating and high-quality photographs. I aim to create a safe and empowering environment where clients can embrace their beauty and express themselves freely.

With personalised service, I strive to exceed expectations, whether it's enhancing portfolios, capturing special moments or embarking on transformative journeys. My goal is to deliver stunning and high-quality photographs that go beyond surface-level beauty, conveying depth, emotion and authenticity.

In addition to the artistry, I am committed to fostering a positive experience for every client. I believe that beauty encompasses confidence and self-acceptance and I aim to create a space where individuals can embrace their unique features and feel empowered.

Ultimately, my vision and goals for beauty photography revolve around the celebration of diverse beauty, the cultivation of confidence, and the creation of timeless art. I am passionate about capturing the essence of individuals and helping them see their own unique beauty, one frame at a time.
How Skai Began Doing Beauty Photoshoots
The story of how my journey into beauty photography began is a tale filled with chance and collaboration. When I was still a novice in portrait photography, I was recommended by a friend to someone who was an expert in doing her own makeup. We decided to join forces and embark on a close-up photoshoot, just for the fun of it.

Little did we know that this spontaneous collaboration would lead to something extraordinary. The result was nothing short of stunning. The way her features came to life through the lens was mesmerising. It was in that moment that I realised the power and beauty of capturing these up-close and personal shots.

Inspired by this newfound discovery, I delved deeper into the realm of headshots. I wanted to sharpen my skills and explore the different possibilities within beauty photography. Each session allowed me to experiment, learn and grow as a photographer. The more I immersed myself in this captivating world, the more my passion for beauty photography blossomed.

And so, from that fateful photoshoot with my new talented friend, I began my journey of capturing the essence of beauty through my lens. It's a path that has brought me immense joy and fulfilment, as I continue to collaborate with individuals, celebrating their unique features and helping them see the beauty within themselves.
Why Skai Loves Doing Beauty Photoshoots
First and foremost, the sheer beauty that unfolds in the final results never fails to take my breath away. Witnessing the transformation from a mere snapshot to a stunning masterpiece is truly awe-inspiring. It's like watching magic happen right before my eyes.

And let's not forget the opportunity to showcase my skills and artistry. With each click of the camera, I get to demonstrate my expertise in capturing the intricate details, the subtle nuances and the radiant glow that makes every individual uniquely beautiful. It's a chance for me to shine and let my creative spirit soar.

But beyond the technical aspects, what truly fuels my passion is the profound impact I can have on the confidence of the girls I work with. Seeing their faces light up when they catch a glimpse of their own beauty through my lens is priceless. It's a remarkable feeling to empower them, to help them embrace their unique features and to let their inner radiance shine through. It's not just about taking pictures; it's about making a positive difference in their lives.

Oh, and let's not forget the joy of collaborating with different makeup artists! Working alongside these talented individuals is a creative dream come true. Together, we weave a tapestry of beauty and art, blending their remarkable skills with my keen eye for composition and lighting. It's a harmonious partnership that results in captivating visuals that leave a lasting impression.

My love for beauty photoshoots goes beyond capturing pretty pictures. It's about creating breathtaking results, showcasing my skills, boosting confidence and collaborating with amazing artists. It's a journey that fills my heart with joy, and I am grateful for every opportunity to be part of it.
What is Beauty Photography?
Beauty photography is a type of photography that focuses on capturing images of people, typically women, that showcase their beauty, attractiveness and style. Beauty photographers may work with models, celebrities or everyday people to create portraits or other types of images that highlight the beauty and uniqueness of their subjects.

Beauty photography fulfils various purposes. It promotes brands, showcases fashion trends, helps build professional portfolios, enables personal expression and serves as an educational tool. Its versatile nature allows it to captivate audiences, empower individuals and elevate the beauty industry.

Beauty photographers often work with makeup artists, stylists and other professionals to create a cohesive look and feel for their photographs. They may use specialised photography equipment and techniques to capture images that are flattering and visually appealing. Beauty photography can be done in a variety of settings, such as in a studio, outdoors or on location, and it can be posed or candid, depending on the preferences of the subject and the style of the photographer.

In essence, beauty photography is an artful celebration of individuality, confidence and aesthetic appeal. It is a versatile medium that serves various purposes, from personal expression to commercial marketing, making it an indispensable and enchanting facet of the photography world.
Beauty Photography in Singapore
In the vibrant city of Singapore, beauty photography has emerged as a beloved and cherished art form, capturing the hearts of Singaporeans and becoming a popular choice for individuals seeking to celebrate their unique beauty.

Singaporeans have developed a deep appreciation for the artistry and transformative power of beauty photography. It has become a way for individuals to express their personal style, boost their confidence and create lasting memories. Whether it's for professional portfolios, special occasions or personal milestones, beauty photoshoots have become an integral part of Singaporean culture.

One of the reasons why Singaporeans love beauty photoshoots is the opportunity to work with skilled and experienced photographers who bring their creative vision to life. These photographers possess a deep understanding of lighting techniques, composition and styling, ensuring that each photograph captures the true essence and individuality of the subject.

Furthermore, the multicultural diversity in Singapore adds a unique dimension to beauty photography. Singaporeans embrace and celebrate their diverse heritage and cultures, resulting in a rich tapestry of beauty that is reflected in the photographs. From traditional attire to modern fashion trends, beauty photography in Singapore encompasses a wide range of styles, allowing individuals to express their unique identity and showcase their cultural pride.

Another factor that contributes to the popularity of beauty photography in Singapore is the availability of professional makeup artists and stylists. Collaborating with these experts adds an extra touch of glamour and expertise, enhancing the overall experience and resulting in stunning transformations.

In Singapore's fast-paced society, beauty photography offers a welcomed escape, providing individuals with a chance to pause, celebrate their beauty and create timeless memories. The photographs serve as a reminder of their inner strength, confidence and individuality.

With its vibrant culture, diverse beauty and a growing community of passionate photographers and artists, beauty photography has truly become a beloved art form in Singapore. It allows Singaporeans to express themselves, celebrate their unique beauty and create captivating images that reflect their personal stories.

So, whether it's capturing a milestone, celebrating personal achievements, or simply indulging in self-expression, beauty photography continues to captivate the hearts of Singaporeans, fostering a sense of empowerment, confidence and joy.
What is Beauty Photography also Known as?
Beauty photography is known by various other terms that encompass its essence and focus. Some of the synonymous terms include glamour photography, portrait photography and fashion photography. These terms highlight the genre's emphasis on portraying subjects in their best light, showcasing beauty and celebrating personal style and elegance.
Why is Beauty Photography Important?
Beauty photography serves several purposes, each aimed at celebrating and highlighting the unique beauty of individuals. Here are some key purposes of beauty photography:
Self-Expression: Beauty photography provides a platform for individuals to express their personal style, creativity and individuality. It allows them to showcase their unique features, personality and fashion choices, capturing their essence in a visually captivating way.
Confidence Boost: Beauty photography has the power to instil a sense of confidence and empowerment in individuals. Capturing their beauty through the lens of a skilled photographer serves as a reminder of their unique qualities and allows them to see themselves in a new light. It can be a transformative experience that boosts self-esteem and self-assurance.
Professional Portfolios: For models, actors, artists and individuals in the beauty and fashion industry, beauty photography is essential for building a compelling and versatile portfolio. These photographs showcase their versatility, range and marketability, opening doors to new opportunities and collaborations.
Celebrating Milestones: Beauty photography is often chosen to commemorate special milestones in one's life. Whether it's an engagement, pregnancy, graduation or personal achievement, capturing these moments through beauty photography creates lasting memories and serves as a tangible reminder of significant life events.
Marketing and Branding: Beauty photography plays a vital role in marketing and branding for beauty and fashion businesses. It helps to promote products, services and brands by showcasing their quality, style and aesthetic appeal. These visually striking images attract attention, engage audiences and leave a lasting impression.
Artistic Expression: Beauty photography is a form of artistic expression for both photographers and subjects. It allows photographers to experiment with creative techniques, lighting and composition, pushing the boundaries of visual storytelling. For subjects, it offers an opportunity to participate in the creation of visually captivating artwork that captures their beauty uniquely and artistically.
Personal Empowerment: Participating in a beauty photoshoot can be a transformative and empowering experience. It allows individuals to embrace and celebrate their unique beauty, challenging societal beauty standards and fostering a sense of self-acceptance and self-love. It encourages them to see themselves as works of art, deserving of admiration and appreciation.
Beauty photography serves as a powerful medium for capturing and celebrating the diverse and individual beauty that exists in the world. Whether for personal expression, professional purposes or as a form of artistic exploration, it can inspire, uplift and leave a lasting impact on both the subjects and viewers.
What are the Challenges of Doing Beauty Photoshoots?
Doing beauty photoshoots comes with its own set of challenges. Here are some of the common obstacles that photographers may encounter:
Perfection and Expectations: Beauty photography often revolves around capturing flawless images, which can create pressure for both the photographer and the subject. The pursuit of perfection can be challenging, as it requires careful attention to detail, precise lighting and meticulous post-processing to achieve the desired results.
Posing and Expression: Guiding the subject to pose naturally and convey the desired emotions can be a challenge. Some individuals may feel self-conscious or unsure about how to pose, making it crucial for the photographer to provide clear directions and create a comfortable atmosphere. It requires effective communication and the ability to establish a rapport with the subject to capture their authentic expressions.
Lighting and Reflections: Achieving the right lighting setup is crucial in beauty photography. Controlling the light to enhance the subject's features while minimising unwanted shadows or reflections can be technically demanding. It requires expertise in using professional lighting equipment, modifiers and knowledge of various lighting techniques to create the desired mood and highlight the subject's beauty.
Skin Imperfections and Retouching: Beauty photography often involves close-up shots, which means every detail, including skin imperfections, becomes more apparent. Retouching plays a significant role in post-processing to address skin blemishes, wrinkles or uneven skin tones. Finding the balance between retouching to enhance features while maintaining a natural look can be a delicate process.
Time Constraints and Patience: Depending on the complexity of the shoot, beauty photography can be time-consuming. Ensuring every detail is perfect, including makeup, hair, wardrobe and lighting, requires patience and careful planning. It's important to allocate enough time for each step and maintain a relaxed atmosphere, even in time-sensitive situations.
Client Satisfaction and Artistic Vision: Balancing the client's expectations and artistic vision can be a challenge. While clients may have specific preferences or desired outcomes, the photographer needs to infuse his artistic style and expertise into the final images. Striking the right balance between meeting client expectations and maintaining artistic integrity can be a delicate task.
Despite these challenges, they can be overcome with experience, expertise and a passion for beauty photography. As a professional beauty photographer, I am dedicated to navigating these obstacles and delivering exceptional results that capture the unique beauty of each individual.
Should I Hire a Professional Beauty Photographer?
Absolutely! Hiring a professional beauty photographer can greatly enhance your photography experience and the quality of the final results. Here are some compelling reasons why you should consider hiring a professional beauty photographer:
Expertise and Skill: Professional beauty photographers possess the technical knowledge, experience and artistic vision to capture your unique beauty in the most flattering and captivating way. They understand the nuances of lighting, composition and posing, ensuring that every detail is meticulously crafted to create stunning images.
High-Quality Results: Professional beauty photographers have access to top-of-the-line equipment and editing tools, allowing them to deliver high-resolution, professional-grade photographs that truly showcase your beauty. Their expertise in post-processing ensures that the final images are polished, vibrant, and visually striking.
Creative Direction: A professional beauty photographer brings a creative eye and artistic flair to your photoshoot. He can provide guidance on styling, poses and locations, helping to bring your vision to life while adding his unique artistic touch. His creative direction elevates the overall quality and impact of the photographs.
Customised Experience: Professional beauty photographers understand that each individual is unique and they tailor their approach to meet your specific needs and preferences. They take the time to understand your vision, personality and desired outcomes, ensuring a personalised and enjoyable photography experience.
Professionalism and Ethics: Hiring a professional beauty photographer guarantees a high level of professionalism and ethical conduct. He prioritises your comfort and safety during the photoshoot, maintaining a respectful and supportive environment. He also adheres to industry standards and best practices, ensuring a smooth and enjoyable experience from start to finish.
Long-Lasting Memories: Beauty photography is not just about capturing beautiful images; it's about preserving memories and emotions. A professional beauty photographer has the expertise to immortalise your unique beauty and the essence of the moment, allowing you to cherish these memories for years to come.
Remember, investing in a professional beauty photographer is an investment in yourself. It's a way to celebrate your beauty, boost your confidence and create tangible reminders of your unique journey. So, if you're looking to capture your beauty in a professional and meaningful way, hiring a professional beauty photographer is a decision that can truly make a difference in the quality and impact of your photographs.
Conclusion
In conclusion, beauty photography holds immense importance in capturing and celebrating the unique beauty of individuals. It serves as a powerful tool to boost confidence, express personal style and create lasting memories. As you embark on your own beauty photography journey, it's crucial to set goals that align with your vision and desires.

First and foremost, aim to embrace your individuality and celebrate your own unique beauty. Remember, beauty comes in many forms and it's the distinct features, expressions and personalities that make each of us truly captivating. Embrace your authenticity and let your inner beauty shine through the lens.

Secondly, strive for a collaborative and positive experience throughout the photoshoot. Working hand in hand with a professional beauty photographer who understands your vision and desires can make all the difference. Their expertise, guidance and creative direction will help bring out the best in you, ensuring a truly memorable and enjoyable experience.

Additionally, set a goal to express yourself creatively during the photoshoot. Allow yourself to step out of your comfort zone and experiment with different poses, expressions and styling choices. Remember, beauty photography is an opportunity to express your unique personality and showcase your individuality. Embrace the process and trust in your photographer's expertise to capture stunning images that truly reflect who you are.

Finally, approach beauty photography with a mindset of self-acceptance and self-love. Embrace your perceived flaws and imperfections, for they are what make you a beautiful human. Let go of societal beauty standards and instead focus on celebrating your unique journey. Embrace the beauty within you, both inside and out.

If you're ready to embark on a beauty photography experience that celebrates your unique beauty, I'm here to help. With a passion for capturing stunning images and a commitment to creating a supportive and empowering environment, I offer professional beauty photography services that aim to highlight your true essence. Feel free to reach out and discuss your vision and photography needs. Together, we can create a memorable and uplifting photography experience that captures the beauty within you.

Remember, beauty photography is not just about the result; it's about the journey of self-discovery, self-expression and self-acceptance. Embrace this opportunity to celebrate your unique beauty and let's create breathtaking images that will serve as a reminder of your strength, confidence and individuality.