Boudoir / Intimate Portrait Photographer in SG
View:
🔍19

1. Alan Low & Cheryl Chua
@ Park Hotel Alexandra
🔍11

2. Jane
@ Lloyd's Inn
🔍4

3. Audrey Chen
@ Marina Bay Sands (MBS) hotel
🔍7

4. Audrey Chen
@ Marina Bay Sands (MBS) hotel
🔍6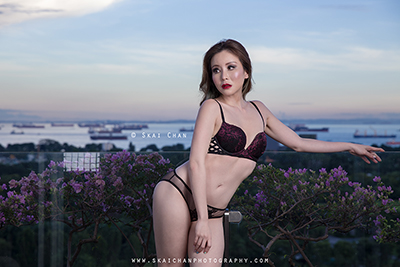 5. Audrey Chen
@ Marina Bay Sands (MBS) hotel
🔍9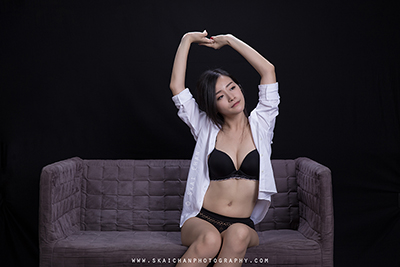 6. Huiqing
@ Studio, Tanjong Pagar
🔍6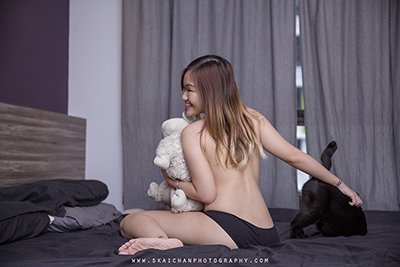 7. Rachel Liew
@ Indoor, Tampines
🔍16

8. Tantiara Rosli
@ Studio, Tanjong Pagar
🔍6

9. Ko
@ Studio, Tanjong Pagar
🔍13

10. Bianca Pietersz
@ InterContinental Singapore
🔍15

11. Karen Ivy Diaz
@ Indoor, Hougang
🔍13

12. Syriicyaniide
@ Home, Tiong Bahru
🔍17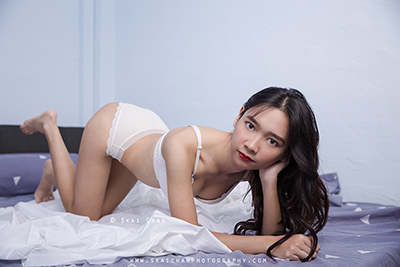 13. Rina
@ Bedroom, Tanjong Pagar
🔍4

14. Vanessa Poh
@ Hotel Fortcanning
🔍10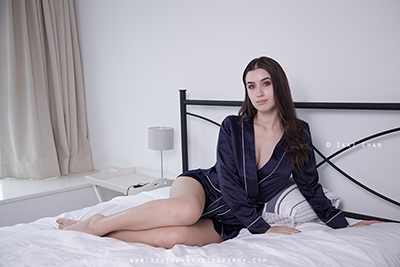 15. Leila Barrick
@ Home
🔍6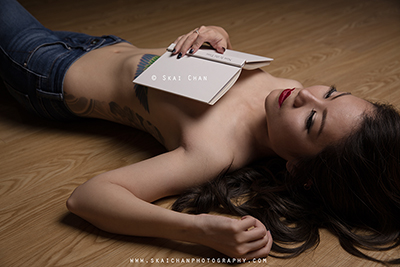 16. Eva Loa
@ Indoor, Ang Mo Kio
🔍2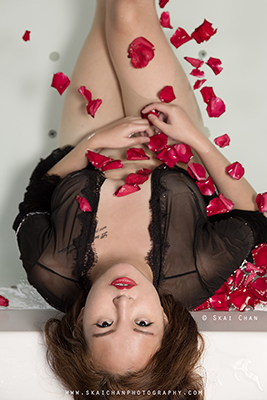 17. Hannah Lee
@ Klapstar Boutique Hotel
🔍4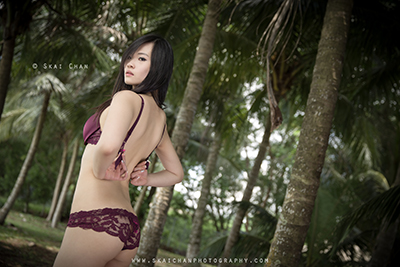 18. Jun
@ Tanjong Beach, Sentosa
🔍5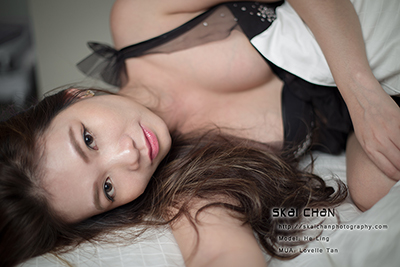 19. He Ling
@ V Hotel Bencoolen
🔍2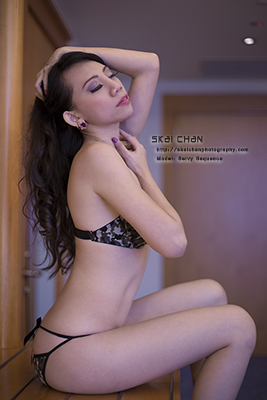 20. Selvy Sequence
@ Hotel Michael, Sentosa
Boudoir / Intimate Photoshoot Pricing & Rates
Package 1
$300
Up to 120 minutes
Up to 40 photos
Package 2
$450
Up to 180 minutes
Up to 60 photos
All booked duration includes setting up & keeping of equipment, & travelling in between location.
All photos will be returned in high resolution JPG format with basic enhancement.
Advanced enhancement (skin retouching) of photos at $40/photo; $30/photo if any HMUA under my list of HMUAs (hair and makeup artists) is hired.
Additional $100 for privacy of the photos (photographer will not put them up on portfolio & social media).
Express delivery of photos: check rates & availability with the photographer before confirmation.
Please read the service agreement to avoid any misunderstanding.
Contact me for customized package for your need.
Boudoir / Intimate Photography
Being sexy is your choice. Be in love with your body. You are better than what you think you are.

With proper makeup and hairstyling, outfit, background, posing, expression, lighting, angle and equipment, you can make yourself look stunning too.

Many ladies do boudoir photoshoot for the sake of art. Creating boudoir photographs helps to build up their confidence. Some ladies also wish to create good memories before they age. Others have other special purposes, such as surprising their partners.

It's easy to find a photographer to do a boudoir photoshoot for you, be it fine art, soft boudoir, sensual boudoir or even couple boudoir. However, it's absolutely important to do it professionally. Unlike a casual outdoor fashion shoot, which many hobbyists would do, the quality of boudoir photographs will be judged heavily by others, such that every flaw would be amplified. For sure, if the quality of your boudoir photographs were to look amateurish or sleazy, many viewers would start assuming something wild would have happened during the shoot; it would end up tarnishing your reputation badly.

What makes my work stand out is my lighting; I try to stick with professional lighting even though carrying the heavy and bulky equipment often worsen my injuries. I keep my work tasteful. I try my best to educate my models so that they can understand the importance of cooperating with me. I work against all odds. I make my models feel good and safe, so that they would appear more natural.

I've done boudoir photography at both outdoor and indoor. Boudoir photoshoots can be done indoor at private homes (using bedroom or living room), hotels and photography studios. Eventually, it depends on the kind of mood that you wish to create.

Contact me to discuss about how to empower yourself.
View:
Page last modified on Tue, 23 March 2021