Boudoir Photoshoot with Selvy Sequence




"Anyone can show body but not everyone can show expression"

It is difficult to do boudoir photography because the photos can easily end up like porn. To create tasteful photos is a challenge for all boudoir photographers. It requires maturity and mutual respect for both the boudoir model and photographer to collaborate well together.

Selvy is a very talented model who is able give an artistic expression that has helped to create these stylish work. She is very professional and friendly, and thus the process of the boudoir shoot is smooth and fun.

I'm glad I have worked with her.
Featuring ↬
Selvy Sequence
Hairstylist ↬
Selvy Sequence
Makeup Artist (MUA) ↬
Selvy Sequence
Wardrobe ↬
Selvy Sequence
Camera ↬
Canon 6D
Lens ↬
Canon 17-50mm F2.8L II
Lighting ↬
Canon 430 EX II
Place ↬
Hotel Michael, Sentosa
Date ↬
10 April, 2014
Photo Editing type ↬
Advanced
Disclaimer for write-up
Other Boudoir / Intimate Photoshoot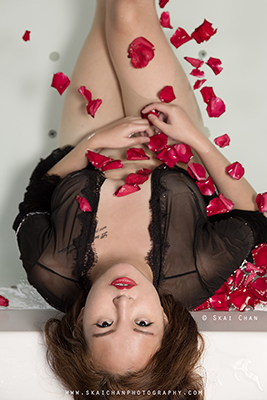 More
Boudoir / Intimate
albums Portrait photography > All albums > All Boudoir / Intimate albums
Page last modified on Thu, 26 August 2021