Boudoir / Intimate Portrait Photographer in SG
Quick Navigation:
#1 Boudoir Photo Gallery
Photo Galleries:
🔍19

1. Alan Low & Cheryl Chua
@ Park Hotel Alexandra
🔍11

2. Jane
@ Lloyd's Inn
🔍4

3. Audrey Chen
@ Marina Bay Sands (MBS) hotel
🔍7

4. Audrey Chen
@ Marina Bay Sands (MBS) hotel
🔍6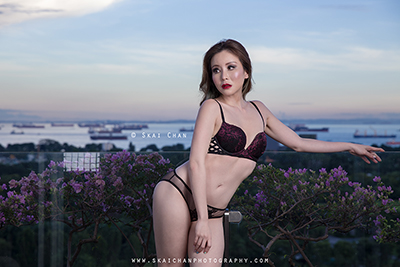 5. Audrey Chen
@ Marina Bay Sands (MBS) hotel
🔍9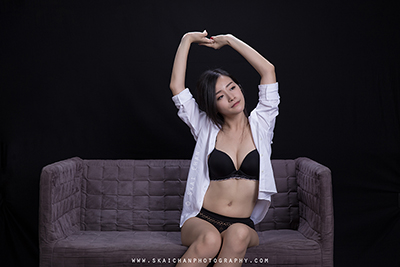 6. Huiqing
@ Studio, Tanjong Pagar
🔍6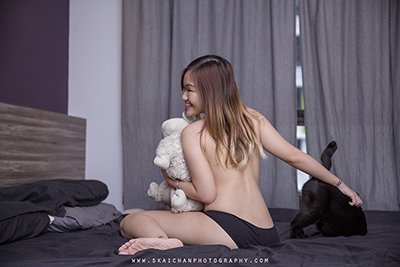 7. Rachel Liew
@ Indoor, Tampines
🔍16

8. Tantiara Rosli
@ Studio, Tanjong Pagar
🔍6

9. Ko
@ Studio, Tanjong Pagar
🔍13

10. Bianca Pietersz
@ InterContinental Singapore
🔍15

11. Karen Ivy Diaz
@ Indoor, Hougang
🔍13

12. Syriicyaniide
@ Home, Tiong Bahru
🔍17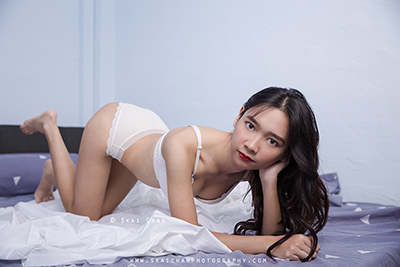 13. Rina
@ Bedroom, Tanjong Pagar
🔍4

14. Vanessa Poh
@ Hotel Fort Canning
🔍10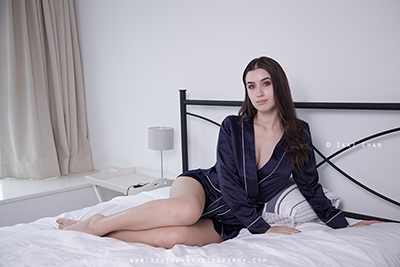 15. Leila Barrick
@ Home
🔍6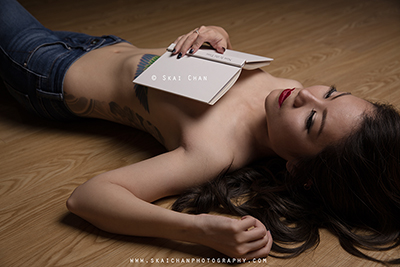 16. Eva Loa
@ Indoor, Ang Mo Kio
🔍2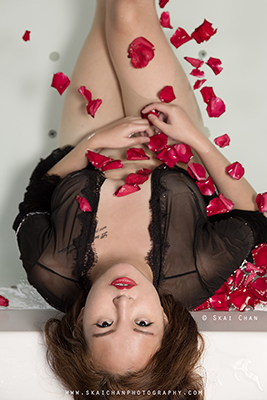 17. Hannah Lee
@ Klapstar Boutique Hotel
🔍4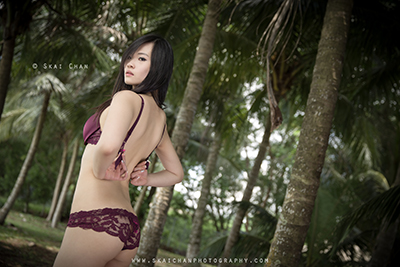 18. Jun
@ Tanjong Beach, Sentosa
🔍5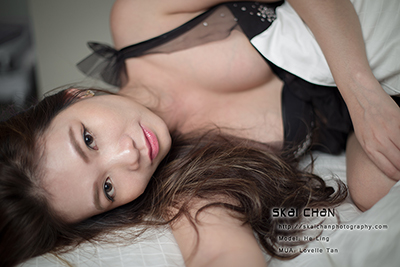 19. He Ling
@ V Hotel Bencoolen
🔍2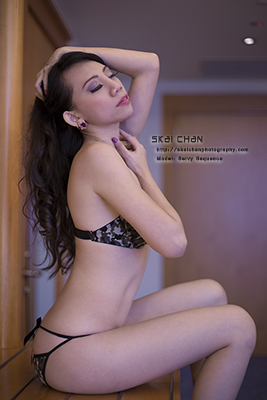 20. Selvy Sequence
@ Hotel Michael, Sentosa
Photo Galleries:
#2 Boudoir / Intimate Photography Prices and Packages
Casual 1
$250
Up to 1 hour of natural light photography
Up to 20 photos with basic enhancement
Casual 2
$350 $300
Up to 2 hours of natural light photography
Up to 40 photos with basic enhancement
Casual 3
$450
Up to 3 hours of natural light photography
Up to 60 photos with basic enhancement
High-end 1
High-end 2
High-end 3
All booked duration includes setting up & keeping of equipment, & travelling in between location.
All photos will be returned in high resolution JPG format.
Please read Checklist, FAQ & Service Agreement before making enquiries.
Add-Ons (optional)
(Highly recommended) 1 look (professional hairstyling & makeup) at $150 for females; $120 for males.
$100 $20 for use of studio at Buona Vista; $300 to set up makeshift studio @ your location.
$100 for privacy of the photos (photographer will not put them up on portfolio & social media).
Express delivery of photos: check rates & availability with the photographer when seeking quotation.
Contact me for customized package for your need.
#3 Boudoir Photography
I. Reasons why people do boudoir photoshoot
There are many reasons for a person to do a portrait photoshoot, and boudoir photoshoot is one of the common genres nowadays. Many ladies do boudoir photoshoot for the sake of art. Creating boudoir photographs helps to build up their confidence. Some ladies also wish to create good memories before they age or age badly. Others have other special purposes, such as surprising their partners.

The following are the most common reasons why people, including couples, do boudoir photoshoot:
Art
Although the percentage of people who are into art is generally low, it still amounts to quite a large number. There are artists who are very interested to create more art work. Unfortunately, many people are afraid of being judged by the society but I'm glad that many artists and artistic people have approached me.
Keep memory of youth
Time waits for no one and everyone should take more photographs while they are still young. Many people want the photographs to help them to bring back their gorgeous moments years later when they are no longer able to attract "bees". Perhaps, there are people, ranging from teenagers to elderly, who want to keep a memory before they grow older.
Keep memory of maternity
For mums-to-be, it's great to do a maternity photoshoot to show the baby bump. Boudoir maternity is one of the best concepts.
Unique experience with partner
Having a couple intimate boudoir photoshoot is something fun and memorable for couples. It helps to document their love and it's also one of the many couple goals of many couples who are more open-minded.
Share with partner
Some girls want to share their intimate photographs with their other halves. It can be a surprise, or perhaps, it can also be a special request by their lovers. For examples, some girls want to arouse their lovers, while some girls want their lovers to look at the photographs while they were apart due to overseas work trips.
Message to ex partner
Some girls have a bad fall out with their ex boyfriends (or even husbands) and they want their ex boyfriends to "regret losing a hot girlfriend"; or perhaps, they want their ex boyfriends to know they are now living better. Hence, they want to do some sexy photoshoots to upload online for their ex boyfriends to see.
Boost confidence
Some girls are used to be less pleasant looking but they have slimmed down or, somehow, turned prettier. These girls may want to show off their better physical selves or, perhaps, make the people who used to mock or tease them regret their wrongdoings.

There are also girls who simply want to assure themselves that they can also look sexy on photographs. Some may choose to upload the photographs to their social media accounts to get compliments.
Make money
Some girls want to become photo models in order to generate income. One of the easiest ways for photo models to make money is to take up sexy photoshoots, such as boudoir, implied nude or nude ones. Freelance models do get photographs from their existing clients, usually hobbyists, after their shoots but the quality of photographs may not be able to help them to make a good portfolio. Having distasteful photographs inside their portfolios will only give everyone the wrong impression and they will likely attract more of the wrong crowd and clients.
Experience
YOLO! You only live once. Some girls just want to experience everything, including sexy photoshoot, at least once in their lives.
II. You can do boudoir photography as well
Being sexy is your choice. Be in love with your body and empower yourself.

You are better than what you think you are. With proper makeup and hairstyling, outfit, background, posing, expression, lighting, angle and photography equipment, you can make yourself appear stunning in the boudoir pictures too.

You don't have to be a professional model to do a boudoir photoshoot. Most of my boudoir models aren't professional models and have no experience in doing any professional photoshoot. If they can, why can't you?
III. Importance of doing boudoir shoot professionally
It's easy to find a photographer to do a boudoir photoshoot for you, be it fine art, soft boudoir, sensual boudoir or even couple boudoir. However, it's absolutely important to do it professionally. Unlike a casual outdoor fashion shoot, which many hobbyist photographers would do, the quality of boudoir photographs will be scrutinised heavily by others, such that every flaw would be amplified.

For sure, if the quality of your boudoir photographs were to look amateurish or sleazy, many viewers would start assuming something wild would have happened during the shoot; it would end up tarnishing your reputation badly. Unfortunately, if the photographer has a reputation for taking advantages of his models, you'll be affected as well.
IV. Art vs Porn
There is nothing wrong with doing sexy photoshoot, such as boudoir, for the sake of own self-keeping, purely for the sake of art or to surprise your boyfriend or husband. There is, however, a distinct difference between tasteful and distasteful photographs, which can be classified under art and pornography respectively. Unfortunately, not everyone can tell the difference as long as their photographs can gather many LIKEs in Facebook.

I don't have any objection in other photographer or model doing erotic or fetish concepts that are easier to be strayed towards porn. In fact, some people do have admiration for porn purely as a form of art. However, I personally think that tasteful art will definitely have much more audience, and that's my goal in doing my boudoir photoshoot.
V. Location for boudoir photoshoot
I've done boudoir photography at both outdoor and indoor. Boudoir photoshoots can be done indoor at private homes (using bedroom or living room), hotels and photography studios. Eventually, it depends on the kind of mood that you wish to create and your budget.
Hotel/ Resorts The main advantage of a hotel boudoir photoshoot is the interior design, which would help to set a very good mood to your pictures - background is very important for a boudoir photoshoot. For people who doesn't have the luxury of owning a beautiful private house and yet wish to have privacy during the shoot, a hotel room is most ideal solution.

However, doing a boudoir photoshoot in a hotel requires extra cost. A good hotel room should not only look beautiful (or fit the mood of the concept) but should also be spacious enough. A big challenge in doing boudoir photoshoot in many hotel rooms is that there may be many reflective surfaces, including glass and mirror.

While cost is a big factor in choosing the location, the model should take into consideration of the improvement of the quality of photographs; having a professional boudoir session isn't cheap and it should be done to the best possible.

Booking a hotel room specially for a boudoir photoshoot may seem to be a luxury, however, the hotel room can be utilised well after the photoshoot, for staycation. Most models who approach me for hotel boudoir photography do book the hotel rooms for special occasions or to have a good recharge, and they use the opportunity to hire me for the boudoir shoot.
Your House If you have the opportunity of using your house for the boudoir photography, you can save up on booking a hotel. The greatest advantage of doing the boudoir shoot at your house is that we may have more choices of outfits (maybe not only be lingerie) that you may have missed out showing me during the discussion. There may be some suitable outfits that I can find on the same day. Furthermore, you may be able to perform well in a familiar and comfortable place.

Privacy may be a big issue if you're sharing the house with another person. I've plentiful of interesting experience doing boudoir and art photoshoots at the models' houses. There's once when I did a shoot inside a model's bedroom and I had to be extra careful with my words in case her parents who were at home would be misunderstood. Another model was co-sharing the house with another two male house-mates and we were doing the shoot in the living room while her friend was using her bedroom. One of her house-mates was sick and stayed at home while another happened to return from overseas at the same time; the boudoir session was awkward and we wasted lots of time.

On the other hand, the interior design and space of the house do affect the boudoir session as well. I did a photoshoot at a very messy bedroom and I had to take mainly close-up shots instead of having more varieties of them. Of course, there will still be many nice pictures.
Photography studio Booking a photography studio means, similar to hotel room, there will be an additional cost. Photography studios usually charge by per hour, including the duration for makeup and setting up the lighting equipment. It's best to do the makeup and hairstyling at the shooting venue because you want to start the shoot with a fresh makeup right after it's being done; the makeup artist can do the necessary touch-up after looking through the initial test photographs.

Apart from the cost that you've to book the photography studio, inclusive of the duration for makeup and setting up of the necessary lighting equipment, there are also other cons. Firstly, some photography studios do have CCTV installed. Thus, the owners of the studios would own a video of you in your private outfits or private body (parts) if you were to accidentally reveal them during the photoshoot.

If you're looking more for a modelling portfolio kind of boudoir pictures with a plain backdrop, a studio shoot suits you more. However, for the usual soft boudoir, having a comfortable looking background, including bed or sofa, will be more ideal. When I was new to photography, a lady wanted to cut cost and thus she chose to book a photography studio instead of a hotel room for her boudoir shoot. We wasted a lot of time to remake a picture she downloaded but it just couldn't be done without the comfortable low bed.

I've done quite a number of boudoir and intimate photoshoots in my home studio and it's one of the best options, depending on your requirement.
Indoor You can do a boudoir photoshoot at any indoor place that you've the permission to use. It can be an office, someone's house or even an abandoned place.
Outdoor Some people may think that boudoir photography refers strictly to private bedroom shoots, however, why just stick to the norm and restrict your creativity?

Boudoir photography can be done at an outdoor location. Of course, Singapore isn't yet an extremely open-minded country and there will be some restrictions. It's challenging to find a suitable location to do the outdoor boudoir shoot without affecting the public. You shouldn't be exposing your private parts as well.

Although it may be awkward if someone happens to pass by during the photoshoot, the good thing is that not everyone can differentiate between two-piece lingerie and bikini sets. It's normal for girls to be in their bikinis around the beach or forest nearby.
#4 The boudoir photographer
I. Advantages of working with Skai
The three main advantages of working with me to create art work are that (1) you will be safe, (2) I go for tasteful art and (3) I create professional quality work.
Professional quality pictures
You can prepare many interesting props or have the best stylist to style you up for the photoshoot; however, as long as the quality of photograph doesn't look professional, viewers may have a negative view on it. If it's a normal photoshoot, viewers tend to ignore the bad quality, such as poor lighting. However, for sexy photoshoots, the bad quality will be amplified largely; the photographs will remind viewers of perverted old phone camera users who pay young and immature girls to do sleazy photoshoots in hotels.
Safety and respect
There are definitely dangers in doing sexy photoshoot. Therefore, girls should learn how to judge a photographer before approaching any photographer.

I keep a distance from my models even when posing them (verbally) during the photoshoot. I've been doing social distancing for my photography, long before the coronavirus began. I know how to avoid sexual temptation during a sensual photoshoot. You don't get to lose anything.

You should read the testimonials given by people who have worked with me.
Tasteful art
My art sense was influenced by an ex commercial HMUA, Tricia Lee, when I was an amateur photographer. She helped me to go towards the direction of tasteful art work. Will you want your photographs to be deemed as tasteful art or porn?

In year 2013, many freelance models who had done private nude shoots with clients had their photographs leaked (betrayed). Unfortunately, most of the photographs are sleazy ones. I believe if the photographs are tasteful art work, the public would have a much better impression of them.
II. Reasons why Skai loves the art
The feeling of being trusted
The effort - I've been devoting a large portion of my time working on photography, including this website with the forever increasing amount of huge contents. I'm a man of principle and I don't take advantage of people. I'm also an open-book. As honest as I am, I also hope for reciprocation, in term of trust. I'm easy to be pleased and the full trust the models give to me during the shoots make me feel great, appreciated and satisfied.
Proving that decent photographer exists
Many photographers, especially hobbyists, who do sexy shoots have their secret agendas and obviously they wish to bed the models. Some of them are already being "blacklisted" but I'm sure many victims just want to keep their stories to themselves and thus many black sheep aren't being exposed. Through my interactions with freelance models, I've also heard of black sheep who take advantage of aspiring models because of their (the photographers') popularities. It's my wish to prove to the world that male photographers who do sensual photoshoots can also treat their models with respect - at least, some of these photographers are decent.
Helping people build confidence
Helping people to look good will also build up their confidence. The world will become so much more beautiful if all the people with low self-esteem can get onto their feet and live happier.
Sense of achievement
Sensual photoshoots are much more difficult to work on because there is only a narrow line between art and porn. It's a big challenge to get it done well.
Competitive mind
As I've many freelance model friends in social media, especially Facebook and Instagram, I've been seeing sexy photographs being posted almost daily. I frown at most of them since they're usually badly done although there are also some good works. I'm an easygoing person but I actually have a competitive inner soul that wants to do better than others.
Uniqueness
I don't like things that are too mainstream, which anyone (photographer) can do. Given that there are fewer chances to do boudoir art shoot since most people are looking for only casual fashion shoot, it's very attractive to me.
The demand from clients
The most essential task for me to continue and improve on my photography is to attract more clients. I need them to hire me so that I can upgrade and replace my damaged equipment, and also to make ends meet. The clients with higher budgets to engage photographers for private shoots are ladies who have quite stable income. Most of these ladies are of a certain age and they want to keep memories of their bodies before they grow more wrinkles.

Long ago when my portfolio was limited to the mainstream fashion shoots, a client approached me to enquire about boudoir shoot and we chatted over the phone for an hour. She had no issue with the amount of money and was pleased with my honesty. However, she pointed out that I had too few boudoir photoshoot albums to showcase and thus she had to decide again. She didn't get back to me.
Marketing value
Art and boudoir photoshoots are usually sexy and can generate more reactions in social media. I need to draw attention from people to look through my entire portfolio to understand me and my talent. From my years of experience, photographs that are leaning towards glamour and sensual do attract more reactions and thus serve the purpose best. Of course, other genres of photography such as conceptual shoots may also create quite good results if they are nicely done - I don't rule them out and, in fact, I do work on them whenever I have suitable models.

One obvious fact is when my friends of both genders chat with me, they would always mention about the sexier albums. They tend to overlook the other albums even though the sexier ones are just a small fraction of my portfolio - this is how strong the impact is. Another fact is that whenever a hot girl posts any sexy photograph (not taken by me), no matter how distasteful or low quality it is, it can easily receive many times more reactions (LIKEs/comments) than the professional work I post.
Attracting better quality models
At the start of my portrait photography journey, I was stuck in a vicious cycle for many years as I had done too many Garden Shoots with friends. I was warned by a few good friends who were in or related to the photography industry but I was helpless when I didn't have a strong photography portfolio. The fact is if a photographer has done mainly fashion shoots with models who are always smiling at the camera, most of the people who will approach him for shoot are people who are eyeing only at similar fashion shoot. Then, more similar type of people will continue to approach him.

The worst thing isn't just about the less interesting type of shoot but the quality of people/models. The aspiring models who want to do Garden Shoots are generally not of the model quality in terms of looks, (interesting) personality, maturity and confidence. Most of them underestimate the effort of every photoshoot. There are, of course, some people with better standards who have approached me every now and then, and thus I'm able to improve my portfolio with more interesting albums slowly.
Love for art
I'm taught to be an artsy person since young due to influences by teachers and my elder brother. However, reality is always cruel. Born in a less well-to-do family, there are many things I cannot do. I used to admire pianists but my family was too poor and thus I did not even mention about buying a piano or taking up piano lessons. I had interest in drawing and handicraft work but the stationary was not something my family could easily afford. I did take up calligraphy during primary school but the cost of the brushes, ink and papers made me give up soon, partly due to my tight schedule. Martial art was a dream but the school fee would be a huge damage (to my parents' pockets). Since young, I had to restrict myself for the love of art of all kinds. Even for photography, as films and developing them to prints were too pricey for my family when I was young, I started professional photography only after I started working and being encouraged by my good friends.

Throughout my life, even with the deep passion for photography, I've never dreamed or thought of doing any sexy/artsy kind of portrait photography, until after interacting with more models and the exposure to more art work. I'm a shy guy by nature but art is a way of life.
III. What is sexy to Skai?
In my work, I usually try to add in some sexiness and the degree depends on the theme. For example, I can't let the model expose too much skin if I don't want to distract the viewers from the theme. If I'm doing an implied nude shoot, somehow I have to let the viewers know the model is naked although they won't be able to see the private parts.

I have encountered aspiring models who approach me for collaboration and they specifically state that they have to be well-covered, which will generate less marketing value. They will try to debate that sexiness isn't only about showing skin. Of course, they are right but only partially right because there are many attributes. We can assume that Shuqi and Megan Fox can look sexy even without showing skin, but how many girls can have their charisma? Unfortunately, sexiness of the physical is always the most obvious and most viewers would be mostly drawn to it.

For my art, I always try to integrate all attributes of sexiness in order to create a huge impact yet give a good vibe. These are the things I find sexy:
Physical
Many physical parts of the female body are sexy. I like the breasts most. However, many girls don't know that having small breasts can be sexy as well. Showing cleavage can be very stylish and it also shows confidence, regardless of the depth of contour. While curves make a female body look very attractive, having a nice butts can help to create more curves easily; even standing straight will look extremely gorgeous from the sides. People usually associate height with legs but it's actually about the proportion that makes tall girls look nice. A tall girl may have long legs but it doesn't mean the ratio of the length of her legs to her full body is good. This is why short girls can look good as well and I usually try to let them show more of their legs so that the proportion will look better. Eyes can also look sexy while some people describe that eyes can speak.
Gestures
"A movement of part of the body, especially a hand or the head, to express an idea or meaning." - I Googled.

The way a girl moves can differ herself from others. Every movement can represent different state of mind. For most of the themes, I would ask my models to keep their body soft in order to show gentleness. It's absolutely difficult to specifically create certain gestures and this makes professional models stand out from the rest. My clients are non-models and I'm proud of them, although I believe the photographs can turn out to be even better should they have some training or experience.

Certain gestures can be very sexy. However, not everyone can do it because some girls are after all, very reserved, and will find the gestures awkward no matter how they try to push themselves out of their boundaries. Viewers can see their tenseness and awkward expression.
Expression
The expression on a girl's face can tell a lot and often, more noticeable than gestures. Have you seen boudoir photographs with the model showing a "come and f**k me" expression? If you look at my work, the models give a different feel, which is more stylish and elegant. At least, I've clients who have approached me for other less provocative genres of shoot telling me that my sensual work are artistic.
Personality
Personality is closely linked to the gestures and expression. A creative girl will be able to give interesting poses out of the box without instruction. If you get a serious girl to do a bubbly shoot, the results may not going to be what you expect.

Some girls have sexy personality. The way they move and look at you make you curious about them.
Playing hard to get
The biggest weapon of a girl is mental warfare - creating temptation. Having her skin partly visible and partly hidden, it tempts people to want to see more of her. It's also sexy to create the illusion that the "clothes is falling". This is the reason why implied nude photographs can be sexier than nude photographs.
The combination of the above can make a girl look extremely sexy. What is sexy to you?
IV. Contact Skai
If you are an easygoing person who has the same mindset as me, do contact me for a heart to heart discussion to see how can I help you to create your ideal boudoir pictures. I'm looking forward to create more artistic and mind-blowing work that can stand out from the rest. However, do note that for couple shoot, I don't "join in the fun".


Page last modified on Tue, 03 August 2021