Vacation Photographer in SG
Quick Navigation:
Portfolio: Vacation Photoshoots
🔍11

1. Kai Ling
@ Palawan Beach, Sentosa
🌞 Natural light photography

🔍7

2. Itay
@ Fort Canning Park
🌞 Natural light photography

🔍8

3. Itay
@ Fort Canning Park
🌞 Natural light photography

🔍18

4. Andre & Yen
@ Chinese Garden & Supertree Groves (Gardens By The Bay)
🌞 Natural light photography

🔍17

5. Jason & Natalie
@ Dragonfly Lake & Silver Garden (Gardens By The Bay)
🌞 Natural light photography

🔍9

6. Rounak
@ Palawan Beach (Sentosa)
🌞 Natural light photography

🔍3

7. Andrew, Vicky & Peter
@ World of Plants (Gardens By The Bay)
🌞 Natural light photography

🔍6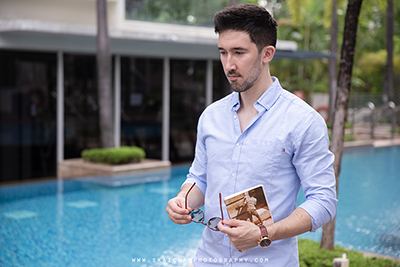 8. Lukas Berger
@ Swimming pool @ Versilia on Haig
🌞 Natural light photography

🔍6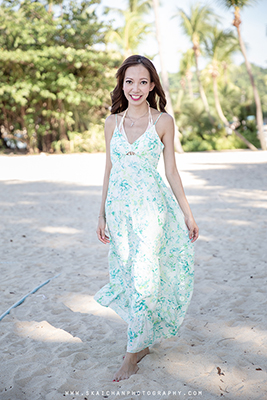 9. Isabelle
@ Palawan Beach, Sentosa
🌞 Natural light photography

🔍5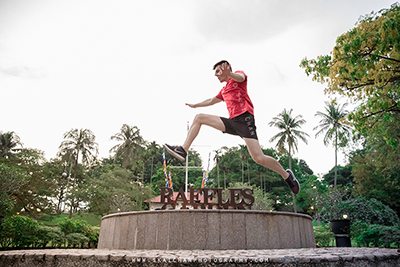 10. Ben
@ Fort Canning Park
🌞 Natural light photography

🔍6

11. Ben
@ National Gallery Singapore
💡 Ambient light photography

🔍5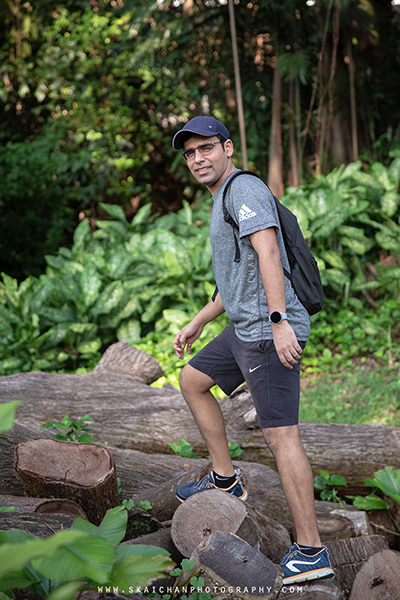 12. Rajput
@ Fort Canning Park
🌞 Natural light photography

🔍8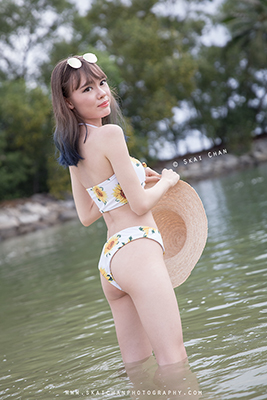 13. Katherine Whiteway (Nekotsurin)
@ Palawan beach, Sentosa
🌞 Natural light photography

🔍4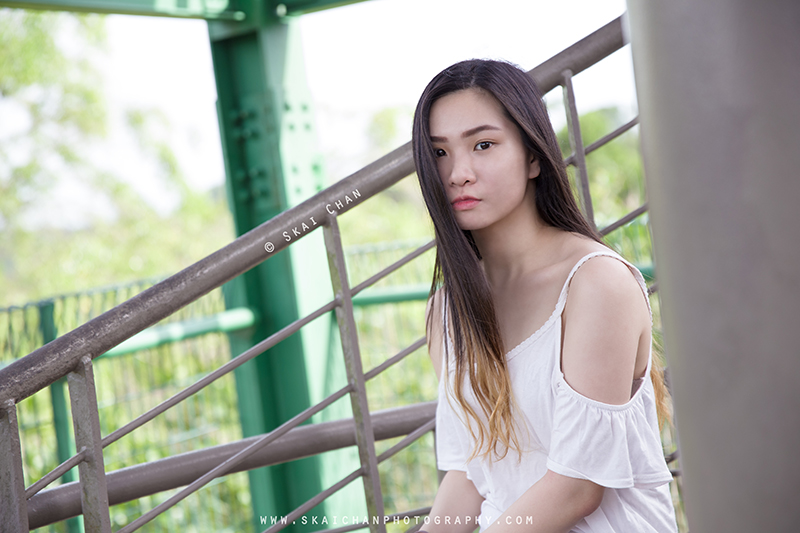 14. Angela Arlene Quek
@ Macritchie Reservoir
🌞 Natural light photography

🔍11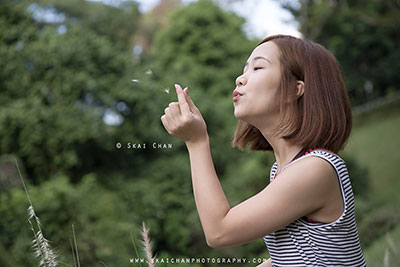 15. Amber Nguyen Trang
@ Southern Ridges
🌞 Natural light photography

🔍11

16. Couple: Michael & Kimli Tan
@ Marina Bay Sands (MBS) Hotel
🌞 Natural light photography

🔍4

17. Havanah Zandrea
@ Marina Bay Sands (MBS) Hotel
🌞 Natural light photography

🔍4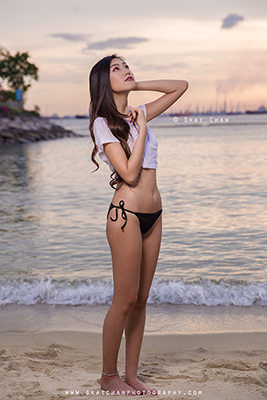 18. Ng Shinyi
@ Palawan Beach, Sentosa
⚡ Flash photography

🔍11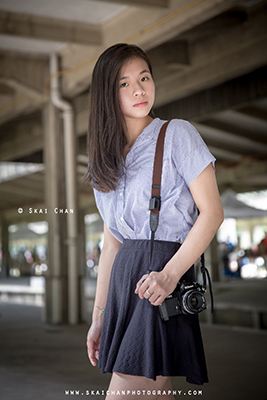 19. Emilia Yoyo Ngai
@ Tanjong Pagar Railway Station
⚡ Flash photography

🔍7

20. Ao Xuan
@ Southern Ridges
🌞 Natural light photography

🔍3

21. Ao Xuan
@ Boat Quay
🌞 Natural light photography

🔍2

22. Marjorie Lining
@ Supertree Grove, Gardens by the Bay
⚡ Flash photography

Vacation Photography Services in Singapore
I offer a range of specialised services to make your travel experiences unforgettable. With my passion, experience and dedication to creating high-quality and meaningful work, I'll ensure your vacation memories are beautifully captured.

From casual hikes to exploring places of interest and capturing personalised portraits, each photo session will be a unique and memorable experience, filled with genuine moments and heartfelt emotions. Let's embark on this photography journey together and create stunning visual memories of your extraordinary vacations.
Casual Hiking Photography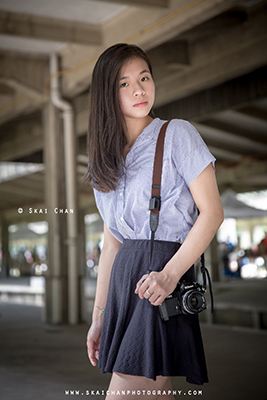 Above: Hiking photoshoot at Tanjong Pagar Railway Station (part of Green Corridor)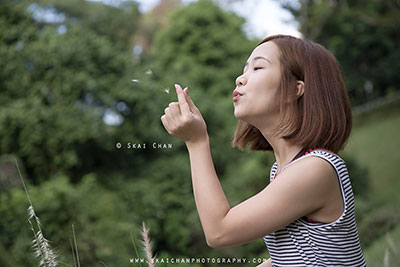 Above: Hiking photoshoot at Mount Faber (part of Southern Ridges)
During your casual hikes and outdoor adventures, I'll document the entire trip. I capture candid and natural moments amidst the breathtaking scenery, ensuring you have lasting memories of your journey from start to finish. Whether it's trekking through the famous Southern Ridges or strolling along Sentosa's sandy beaches, I'll preserve the essence of your outdoor escapades.
Vacation Photography at Places of Interest

Above: Vacation photoshoot at the popular Gardens by the Bay with the Singapore Flyer in the background

Above: Vacation photoshoot at the Infinity pool at Marina Bay Sands hotel (MBS)
No matter where your travels take you, I'm here to expertly capture the beauty and uniqueness of any destination. From iconic landmarks to hidden gems, I'll use natural light to create striking and flattering images that showcase the charm and character of each place. Whether you're exploring the vibrant streets of a city or gazing at stunning landscapes, I'll ensure your vacation moments are beautifully preserved.
Personalised Portrait Photography

Above: Personalised fitness portrait photo session at the famous Sentosa beach

Above: Personalised family portrait photo session at the famous Helix Bridge near MBS
Your vacation is a perfect opportunity to capture personalised portraits that reflect your unique style and personality. Whether you're travelling with family, friends or on a solo adventure, I'll work with you to create portraits of any genre at your preferred Singapore location. From candid moments to posed shots, I'll use my artistic vision and expertise to ensure your portraits truly speak to who you are.
Testimonials: What Clients Say about Skai


"Skai was a delight to work with. We communicated about ideas for months — once I found out I would be travelling to Singapore; I also appreciated bouncing ideas back on forth on attire and venue. Moreover, Skai was more than accommodating with my travel plans with my family.

We had a fun shoot! There were many laughs and some interesting experiences. Skai wasn't afraid to instruct, yet was also able to keep things light-hearted. He is passionate about photography and that shines through in everything he does; he lives and breathes photography. You can tell how knowledgeable he is in his trade by the tips he offers and ultimately, the results you will see through his photos.

We had a few obstacles to overcome together, not including working around a crowd. The first challenge was shooting in a world-class hotel: photography equipment needed to be inconspicuous. Skai did a good job packing lightly. With this, came our second challenge: lighting. When it isn't raining or has extremely harsh sun, Singapore is cloudy! It is almost hazy. Skai prides himself on impeccable lighting in his photography. In this instance, we were not allowed to set up in normal circumstances; Skai had to think on the fly. It was remarkable how clever he was, to balance lighting props with one hand, and a camera with the other. I enjoyed the shooting process and the photos. We did what we could in very little time, and with many hotel restrictions.

Feedback, instruction, and consideration would be my top three favourite traits from this shoot. Overall, our photo session was a blast! It was a beautiful experience working with a photographer who has now turned into a friend." - Havanah Zandrea
As a professional vacation photographer, I take pride in my work and I'm confident in the quality of my photography services. If you're considering hiring me for your upcoming vacation photoshoot, I invite you to read my testimonials from past clients. These reviews will give you a better understanding of my photography style and the quality of my photos. You'll see the satisfaction of my previous clients and how their memories were captured amazingly.
Booking Information
Hey there, interested in booking a vacation photography session with me? Great choice! Let me give you all the information you need to get started.
Contact me with the purpose: Firstly, to book a vacation session with me, simply head to my contact page where you can find the link to text me via WhatsApp. Please indicate your purpose and the package you are interested in, or otherwise, I may mistake your text as a spam.
Consultation: We will have a consultation to discuss the type of event, the date, location and your preferred style of photography. This will help me understand your vision and see if we are a perfect match. We will also go over the package options and pricing. However, do note that I will only provide advices and suggestions after you have confirmed and booked my services officially.
Place deposit: To secure your booking, a 50% non-refundable deposit is required. Once your deposit is received, your date and time will be reserved exclusively for you.

Don't worry, I'll send you all the necessary payment details when you decide to book with me. Payment can be made via PayNow or PayPal (PayPal requires extra fee).

The remaining balance is due on the day of the photoshoot.
Remember that it's best to book my photography services in advance to ensure availability. So don't hesitate to contact me as soon as possible to secure your date!
Prices & Packages for Vacation Photography
Quick explanation: The most considerable portion of my photography cost is calculated based on the (1) duration booked, (2) equipment required (natural light/ flash), (3) type of editing (basic/ advanced) and (4) extensiveness of planning required.

Please read the full explanations so that you can make a better decision.
🌞 Natural Light Photography
Up to 1 Hour: $320
Up to 2 Hours: $420 $450

Additional Hour: $150/block hr
Deliveries
Up to 30 photos/hr
Basic Edit (exposure & colour correction)
Digital copies (high resolution JPG)
Photos selection in low resolution PDF
Special Requests/ Add-Ons
(Subject to availability)
Face to Face discussion:
Starting from +$100
Photographer to scout venue(s):
Starting from +$100
Shoot at beach/ sandy/ dirty venue:
Starting from +$50
Additional photos (basic edit):
+$5/photo
Same-day photo edit (basic edit):
+$50/photo
Expedited photo edit (basic edit: 3 days after shoot):
+$50/hr booked
Advanced edit (skin retouching):
+$50/photo
Revision of photo edit (advanced edit):
+$15/photo
Privacy of photos:
+$100/hr booked
Hairstyling & Makeup
$180 /Female
$120 /Male
1x Hair & Makeup Artist (HMUA)
Up to 1 hour
1 Look (Hairstyling for a neat look & Makeup)



Add-Ons

Follow through the photoshoot: +$70/hr

Details: makeup artists and hairstylists
NOTE
⏳

All booked duration

Includes changing of equipment, wardrobe, makeup, hairstyle and travelling (if applicable) during the shoot.
📰

Please read

(1) Checklist for hiring a photographer, (2) FAQ and (3) Service Agreement and Privacy Policy before making enquiries.
💡

Ideas and advice

Will only be given to serious clients after a booking fee is being placed.


✆ Contact me now for a customised package tailored to your personal needs.
Surcharges
My photography packages are designed to help my clients save cost. I'm able to provide affordable photography rates because I don't include the additional services, which most clients don't need.

I have listed the common special requests from clients at the bottom of the packages. For the uncommon ones, do look through the full list of surcharges to avoid miscommunications.
Skai the Vacation Photographer
Hello, I'm Skai, your dedicated vacation photographer based right here in the enchanting city of Singapore! With a heart full of passion and an eye for capturing moments, I live and breathe the art of vacation photography.

I'm all about immersing myself in the beauty of this vibrant city, exploring its hidden gems and iconic landmarks, to create stunning memories for you. My camera is my storytelling tool and I thrive on capturing the essence of your travel adventures, preserving them in timeless images.

It's not just about snapping photos; it's about connecting with you, sharing in your joy and making sure you feel at ease throughout the photoshoot. My goal is to create images that not only speak to your heart but also evoke the true spirit of your journey.

So, whether you're a local looking to rediscover Singapore's magic or a curious traveller seeking unforgettable moments, I'm here to embark on this photographic journey together. Let's make your vacation memories extraordinary!
What Sets Skai Apart from Other Vacation Photographers
When it comes to vacation photography, I'm all about standing out from the crowd. Here's what sets me apart from other photographers:
Experience and Expertise: With years of experience under my belt, I've honed my skills to capture the true essence of each destination. My keen eye for beauty ensures that every shot reflects the precious memories of your vacation.
Professional Equipment and Techniques: I've invested in the latest technology and top-notch equipment, ensuring you receive nothing short of the best quality images. My knowledge of lighting and composition adds that extra touch of magic to create stunning and unique photographs.
Creativity: I live for finding unique and innovative ways to capture your vacation memories. Even in the same location, I'll craft distinct and remarkable photos for each client, ensuring your shots stand out and leave your loved ones in awe.
Bespoke Photography: Bespoke photography is my specialty. I'm all about personalising your photo concepts to suit your individuality. Each client is like a blank canvas, and together, we'll paint a masterpiece that perfectly reflects your essence and personality.
Flexibility: Your needs and preferences are my top priority. I'm more than willing to work with you to craft a personalised and extraordinary photoshoot that suits your style and vision.
Local Knowledge: As a vacation photographer, I know Singapore like the back of my hand. I'll take you to the hidden gems and less touristy spots, providing a genuine and authentic experience you'll treasure forever.
Safety: Your safety is non-negotiable. I make sure every location we shoot in is safe and secure, both for you and my precious equipment.
No Body Contact: Respect and professionalism are the cornerstones of my approach. During our photoshoot, you can trust that I'll maintain a comfortable and safe environment for you. No body contact here – I'll guide you verbally or demonstrate poses, ensuring you feel at ease throughout the session.
Friendly and Genuine: When it comes to our photoshoot, we're gonna have a blast! I'm all about keeping it friendly and genuine – no fancy stuff, just good authentic vibes. So, don't worry about striking a perfect pose or putting on a show. We'll capture the real you, with all your quirks and smiles, creating photos that truly speak to your heart. When you're open and ready to have some fun, that's when the magic happens. I'll be right there, chatting away like an excited parrot, getting to know you, and forming a connection that'll make this photoshoot feel like catching up with an old mate.
Fit and Active: Despite a few sports and photography injuries, I'm as fit as a fiddle! I'm up for any adventure and can keep up with you, capturing all your vacation memories with energy and enthusiasm.
So, when you choose me as your professional vacation photographer, you're not just getting photos – you're getting high-quality, well-composed images that will forever hold the magic of your vacation. With my dedication and passion, I'll make sure your memories are cherished for a lifetime. Let's make this journey one to remember!
Skai's Vision & Goals in Vacation Photography
My vision in vacation photography is simple yet profound – to create a collection of visual masterpieces that tell captivating stories of travel and adventure. I want to immortalise the moments that matter, capturing the essence of each destination and the emotions of those experiencing it.

My ultimate goal is to be more than just a photographer – I aim to be a trusted companion on your journey. I want to build genuine connections with my clients, making them feel comfortable, relaxed and free to be themselves during the photoshoot.

Through my lens, I strive to create images that go beyond mere snapshots. Each photograph should be a work of art, reflecting the unique personality and experiences of every individual and family I have the privilege of working with.

Furthermore, I aspire to be a source of inspiration and creativity for my clients. I want them to look back at their vacation photos and be reminded of the joy, love and adventure they experienced during their time in Singapore.

Lastly, I aim to continuously improve and evolve as a vacation photographer. I'll embrace new techniques, explore different styles and push the boundaries of my craft to ensure that I deliver the highest quality and most meaningful photographs to each and every client.

In a nutshell, my vision is to capture the magic of travel through vacation photography and my goals are to create memorable and personalized images, build genuine connections, inspire creativity and continuously grow as a photographer. Let's embark on this incredible journey together, capturing moments that will be cherished for a lifetime!
How Skai Began Doing Vacation Photoshoots
I was new to the world of photography, just a passionate bloke with a camera and a dream. I started by putting up some of my portrait work, hoping to share my love for capturing moments with the world. Little did I know, fate had some incredible surprises in store for me.

Foreign freelance models, out of the blue, began contacting me to collaborate before they travelled to Singapore. Talk about a serendipitous turn of events! I grabbed the opportunity with both hands and soon enough, I found myself capturing stunning portraits of these talented individuals.

But that's not all – my love for photography and adventure led me to some exciting hiking escapades with my friends. As we trekked through nature's beauty, I couldn't help but capture those precious moments on camera. Hiking photoshoots became a thing and it felt like I was blending two passions into one.

Then, something magical happened – I started receiving requests for surprise marriage proposal photoshoots from foreigners visiting Singapore. It was a whole new world of emotions, capturing those heart-warming moments of love and commitment. Those proposals tugged at the heartstrings!

As word of mouth spread, locals and foreigners alike began seeking me out for vacation photoshoots. From families to solo adventurers, I had the privilege of capturing their joyous memories against the backdrop of stunning locations in Singapore.

And you know what they say – success breeds more success! Before I knew it, foreigners started reaching out for their personal photoshoots – boudoir, fitness, couple, lifestyle portraits – you name it! It was an absolute blast working with such diverse and enthusiastic individuals.

And there you have it – my journey in vacation photography, starting with portraits, embracing hiking photoshoots, capturing surprise proposals, and expanding to all kinds of personal and vacation shoots. It's been a wild ride and I'm ever so grateful to be doing what I love – creating meaningful and stunning memories with my camera.

So far, I have worked with many clients from all over the world and I'm looking forward to work with more.
Why Skai Loves Doing Vacation Photoshoots
As a professional vacation photographer, it's not just a job for me; it's a passion that sets my heart on fire. There are a few reasons why I'm head over heels for this craft:
Creating memories: I understand the importance of capturing memories and I find it incredibly fulfilling to be able to provide my clients with photographs that they can treasure for a lifetime. I love being able to help my clients remember the details of their trip and the special moments they shared with their loved ones.
Being creative: I find that vacation photoshoots offer a lot of creative opportunities. Each location is unique and offers different light, composition and background opportunities. I enjoy the challenge of finding new ways to capture the beauty of a location and make it stand out in the photographs.
Building relationships: I love working with my clients and building relationships with them. I find it satisfying to be able to understand their needs and preferences and tailor my approach to their personalities and styles.
Seeing my clients happy: I find it extremely rewarding to see my client's reactions when they receive their photographs. The look of happiness, satisfaction and joy on their faces is what makes my job worth it.
Exploring and finding hidden gems in Singapore: I love exploring Singapore and showing people the greatness of the country. Singapore has great sceneries as well and I enjoy capturing the beauty of the country through my lens, also I find it great to explore Singapore to find hidden gems (locations) that are not known to the public. These locations offer unique perspectives and opportunities for capturing beautiful and interesting photographs.
Photographic goal: One of my goals is to take pictures of all locations in Singapore and gather the pictures for an exhibition, to showcase the diversity and beauty of the country.
Interacting with foreigners: I love interacting with foreigners and learning about their culture and hearing their happy stories. It's always interesting to know how they perceive Singapore and how they fell in love with the country, and I enjoy capturing those emotions in my photographs.
Overall, I find vacation photoshoots to be incredibly fulfilling and enjoyable, and I look forward to every opportunity to capture beautiful memories for my clients.
How Doing Vacation Photography has Helped Skai Grow
Vacation photography has been a journey of growth and discovery for me! It's not just about snapping photos; it's about connecting with people from all walks of life and expanding my horizons.

First off, meeting foreigners has been an eye-opening experience. Each photoshoot brings a new cultural exchange. Chatting with people from different corners of the world has broadened my perspective and I've learned so much about their home countries, traditions and ways of life. It's like taking a virtual trip to every corner of the globe!

Being a vacation photographer has taught me to be confident when talking to folks whose first language isn't English. It's all about breaking down language barriers with a smile and some friendly vibes. Embracing our imperfections in the English language, our effort to understand each other has been such a heart-warming way to connect, and it brings out the best in the photoshoot experience.

Being surrounded by so much love and joy during surprise marriage proposal photoshoots, I've witnessed the power of emotions first-hand. Capturing those intimate and heartfelt moments has made me more empathetic and compassionate as a person. It's like I'm capturing the essence of love itself and it's truly magical.

The diversity of personal photoshoots, from boudoir to fitness and lifestyle and couple portraits, has taught me to celebrate uniqueness and embrace individuality. It's a constant reminder that we're all beautifully different and that's what makes each shoot so special.

Lastly, vacation photography has given me the confidence to step out of my comfort zone and explore new places. Whether it's hiking through lush trails or venturing into the lesser-known spots, each adventure has brought me closer to the beauty of nature and the excitement of discovery.

So, vacation photography isn't just about taking pretty pictures – it's a journey of growth, connection and learning. It has shaped me into a more open-minded, confident and understanding person. And every day, I'm excited to see what new stories and experiences my camera will capture next.
What is Vacation Photography?
Vacation photography, also known as holiday photography, is a specialised field of photography focused on capturing candid, natural and posed images of individuals and families during their vacations or trips.

Vacation photography serves various purposes and has become increasingly popular due to the rise of social media and the desire to share travel experiences.
Vacation Photography in Singapore
Vacation photography in Singapore is a vibrant and essential aspect of the travel experience. This captivating island city offers many breathtaking locations and iconic landmarks that serve as the perfect backdrop for creating treasured memories. As a result, vacation photography has gained huge popularity among both locals and foreigners.

Singapore's unique blend of modernity and culture makes it a top choice for travellers seeking unforgettable moments. With its stunning cityscape, lush gardens and picturesque waterfronts, it's no wonder that foreigners flock to Singapore to capture their travel adventures through professional vacation photoshoots.

Foreigners love doing vacation photoshoots in Singapore because it provides them with more than just photographs; it's an immersive experience that allows them to fully engross themselves in the city's charm. The vibrant atmosphere, diverse cultural influences and warm hospitality of Singaporeans all contribute to a memorable and enjoyable photography session.

Moreover, vacation photography allows visitors to preserve their cherished memories in a meaningful and artistic manner. The expertise of professional photographers, combined with Singapore's captivating scenery, creates eye-catching and personalised images that encapsulate the essence of their journey.

From surprise marriage proposals to personalised lifestyle portraits, foreigners find joy in capturing their Singapore experiences through vacation photography. The photographs become treasured souvenirs, a tangible reminder of their time in this extraordinary city.

In conclusion, vacation photography in Singapore is not merely a trend but an integral part of the travel experience. The significance of capturing the beauty and uniqueness of this captivating destination has attracted travellers from around the world. Foreigners love the opportunity to create lasting memories through professional vacation photoshoots, making their time in Singapore all the more unforgettable.
What is vacation Photography also Known as?
Vacation photography is also known by several other terms, including destination photography, travel photography, holiday photoshoots and tourist photography. These terms reflect the focus on capturing moments and locations during travel and vacation experiences.
What is a Vacation Photographer?
A vacation photographer is a professional photographer who specialises in capturing candid, natural and posed photographs of individuals and families on vacation.

They work on location and often provide services such as portrait sessions, group shots and candid moments throughout the vacation. They typically take photographs of tourists or vacationers at popular landmarks, beaches or other scenic locations. They are also known as destination photographers.
Why Do People Do Vacation Photoshoots?
The allure of vacation photoshoots is as enchanting as a starlit sky. People embark on these wondrous escapades for a multitude of reasons, each as unique as the individual themselves.

First and foremost, it's all about capturing the magic of the moment. When we travel to breathtaking destinations and explore new horizons, we crave to freeze those fleeting experiences in time. Vacation photoshoots become a delightful way to preserve the beauty, laughter and emotions that weave the fabric of our journeys.

Moreover, these photoshoots transcend mere pictures; they become treasured memories that we can hold close to our hearts. There's a deep desire to cherish those unforgettable moments, to revisit the excitement and joy whenever we please.

And you know what? Vacation photoshoots also forge a deeper connection with our loved ones. They become a beautiful reminder of the shared adventures, the laughter and the love we experienced together. As we gather around these captured memories, we strengthen the bonds that tie us.

Beyond that, it's a celebration of our individuality and self-expression. Each vacation photoshoot is a canvas for us to reveal our true selves, to embrace our authenticity and to shine like stars in our own stories.

So, whether it's a romantic getaway, a family escapade or a solo soul-searching journey, vacation photoshoots add that touch of enchantment to our adventures. They allow us to step into the spotlight of our own visual tale and to create memories that will stand the test of time.
Should I Hire a Professional Vacation Photographer in Singapore?
Budget: Professional photographers may come with a higher price tag, so assess whether it fits your vacation budget.
Importance of Memories: If you value high-quality, well-composed photographs of your vacation, a professional's touch could be worth the investment.
Availability: Some destinations or activities may require expertise beyond what personal cameras can offer. A pro can capture those moments in ways you may not be able to.
Time-Saving: Hiring a professional lets you enjoy your vacation fully without worrying about taking photos all the time.
Quality: With skills in composition, lighting and editing, professionals can make your photos stand out and tell a special story.
Remember, the choice to hire a professional vacation photographer is personal. If preserving cherished memories is crucial to you and your budget allows for it, bringing in a pro could be the icing on the cake of your memorable vacation.
What are the Most Popular Places in Singapore for Photoshoots?
Some of the popular places for vacation photoshoots include:
Gardens by the Bay: Nature meets technology in this iconic destination, boasting the Supertree Grove and Flower Dome. You'll uncover hidden gems amidst the lush greens, making it ideal for nature and cityscape shots.
Marina Bay Sands: Dominating Singapore's skyline, Marina Bay Sands captures the city's essence in its architectural wonder, providing a stunning backdrop for your photos.
Clarke Quay: A vibrant riverside mix of old-world charm and modernity, Clarke Quay offers a delightful blend of colonial and contemporary aesthetics.
Merlion Park: The iconic Merlion statue stands proud, beckoning visitors to capture the essence of Singapore in a single frame.
Little India: Bursting with colours and culture, Little India invites you to immerse yourself in Singapore's rich heritage, perfect for capturing traditional and cultural shots.
Sentosa Island: This man-made paradise promises an array of activities and attractions, from beaches to theme parks, guaranteeing a diverse range of photo opportunities.
Pulau Ubin: Get lost in the rustic charm of this island paradise, an idyllic location for capturing Singapore's natural beauty.
The Singapore Botanic Gardens: A UNESCO World Heritage Site, the gardens house a diverse array of plants, creating a haven for capturing nature's splendour.
These are just a few examples of the many beautiful and diverse locations in Singapore that are perfect for vacation photoshoots. As a professional photographer, I can help you to find the perfect location to suit your specific needs and preferences.
Conclusion
As we bid farewell to our delightful exploration of vacation photography, let's take a moment to embrace its significance and set some meaningful goals for our photoshoots. Picture this – your wanderlust-filled journey, the laughter, the beauty and the connections you've made along the way. Now, imagine freezing those vibrant memories in photographs that tell your unique tale.

Let's keep it real and heartfelt. Embrace your authenticity and let's capture the true essence of your adventures – the moments that light up your soul. No forced poses or pretence here; just you, being beautifully you.

And while we're at it, let's make the photoshoot an experience to cherish. With genuine connections and warm camaraderie, we'll create a relaxed atmosphere where you can be yourself and let your spirit shine. Laughter, storytelling and maybe even a few unexpected surprises – that's what makes our journey together unforgettable.

Now, here's the cherry on top – the magic of preserving your cherished moments through photographs. It's not just about the images; it's about crafting a visual tale that stirs your heart every time you look back at them.

So, my dear travellers, I invite you to embark on this artistic journey with me. I'm all about helping you create timeless memories that transcend time and space. If you're searching for a vacation photographer who's genuinely passionate about your story, well, you've found your match.

Let's create photographs that hold the power to transport you back to those magical moments, whenever you need a dose of wanderlust and joy. The world is your canvas and I'm here to help you paint it with the colours of your heart. Let's capture memories that'll stay etched in your soul, forever and always. Cheers to embracing the beauty of vacation photography and to celebrating life's vibrant adventures together!