Hiking Photo Shoot - Angela Arlene Quek




This was the second set of the shoot with Angela. I was impressed that she was willing to continue the journey to cover the entire Macritchie Reservoir instead of taking the shorter and easier route down from the Ranger Station towards Island Club Road to leave the reservoir.

We started off at the Jelutong Tower where we climbed a few storeys to push our limit after the long day. My legs were trembling with the load. Due to time and space restriction, and the high risk of strong wind attacking my lighting, I decided to stick to natural light instead. After relaxing over there with some phototaking, we proceeded on to the Golf Link.

At the start of the trail, there was a narrow path made of nice wooden planks, which hiking enthusiasts wouldn't enjoy. The trees were covering the place like a cave. There were only very few holes that allowed direct light to pierce through and they were very directional light from the top, which wasn't flattering. The location was cool, except that it would be stylish to add some artificial lighting.

Before long, we realised it was getting late and thus we sped through the Chemperai Trail. Without sufficient rest, my shoulders and legs were much weakened due to the heavy load. The fatigue body and extreme lack of sleep prevented my brain from working properly to the extent that when a Caucasian man (passenger-by) tried to joke with me and I couldn't catch it - he gave up. It was a pity that we couldn't stop by Chemperai Trail longer to take more photographs as I had always wanted to do a shoot there.

It was a beautiful day doing a fitness (the previous set) and hiking shoot with a girl who loved nature a lot. The innocent and easily satisfied companion brought me peacefulness. She was supposed to go off earlier but was very accommodating to complete the hiking trip with me.

We stopped by the café near the main entrance of Macritchie Reservoir. Angela was filled with hunger but there wasn't any healthy finger food around. When I passed her the one and only fruit bar I had with me, she insisted to share half of it with me.
If you appreciate my work, passion and character,
do show some support by following my
Instagram
&
Facebook
, both at
@skaichanphotography
.
If we have worked together before, do write me a
testimonial
!
Disclaimer for write-up
Other Lifestyle Photoshoot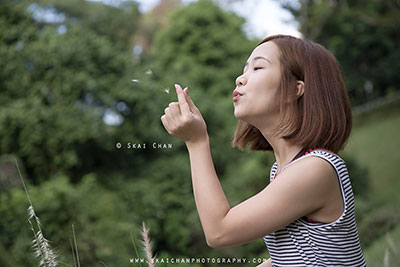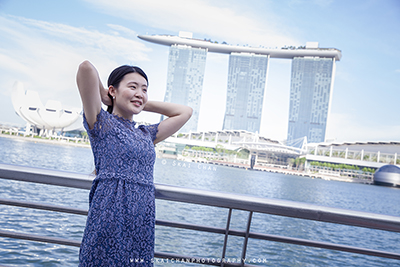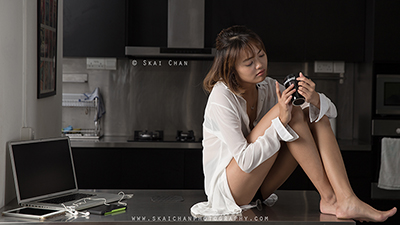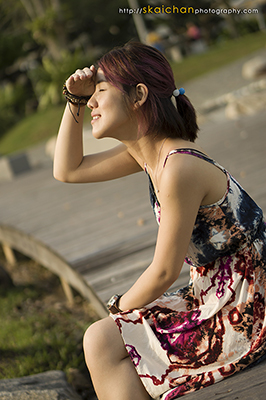 More
Lifestyle
albums

View ALL albums