Men's Lifestyle Fashion Photoshoot with Ben




Ben reminded me of a good friend who also did salsa dance; hence, I felt very comfortable with him.

This was the first set of the photoshoot and he decided on this smart casual outfit. My goal was to get some very natural lifestyle photographs for him.

We actually looked around to watch how other visitors do their casual "photoshoot" before we came to the conclusion that it's "safe" to remove Ben's mask inside the building whenever we were taking photographs.

After some warm-up, we entered one of the galleries to get some snaps of him viewing the art work. I asked permission from a lady staff to briefly remove Ben's mask for a few photographs and she gave us the green light. However, she quickly walked over to stop us right after I was done with the testing of light. I got Ben a stylish-looking photograph with his mask on.

We then moved on to the other parts of the National Gallery and I was glad to get some very good photographs of him with natural light.

On a fun note, our photoshoot was interrupted by five ladies when we were at the rooftop. They called us "handsome" in Chinese and requested us to help them to take some photographs. I was so impressed as they could line themselves up neatly and changed their poses instantly.
Featuring ↬
Ben
Hairstylist ↬
Ben
Wardrobe ↬
Ben
Camera ↬
Canon 6D
Lens ↬
Canon 24-70mm F2.8L II
Lighting ↬
Ambient light
Place ↬
National Gallery Singapore
Date ↬
26 August, 2021
Photo Editing type ↬
Basic
Disclaimer for write-up
Other Male/ Men's Fashion Photoshoot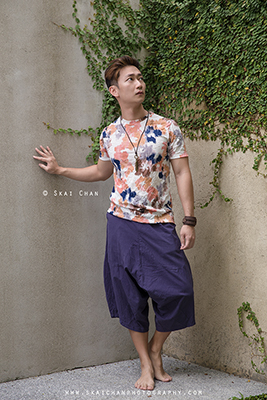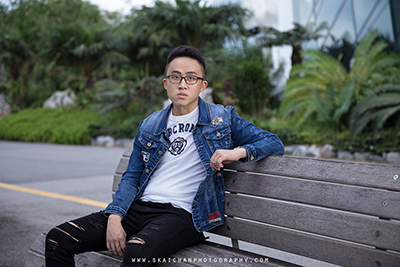 More
Male/ Men's Fashion
albums Portrait photography > All albums > All Male/ Men's Fashion albums
Page last modified on Thu, 09 September 2021