Maternity Portrait Photographer in SG
View:
🔍4

1. Vanessa Poh
@ Hotel Fortcanning
🔍3

2. Monica Weng-Ong
@ Home, Hougang
🔍3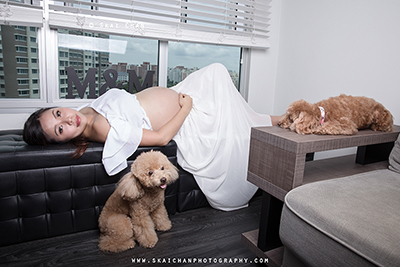 3. Monica Weng-Ong
@ Home, Hougang
🔍4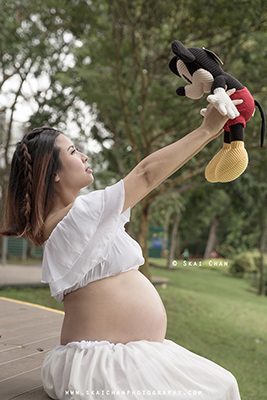 4. Monica Weng-Ong
@ Punggol Park
Maternity Photoshoot Pricing & Rates
Package 1
$300
Up to 120 minutes
Up to 40 photos
Package 2
$450
Up to 180 minutes
Up to 60 photos
All booked duration includes setting up & keeping of equipment, & travelling in between location.
All photos will be returned in high resolution JPG format with basic enhancement.
Advanced enhancement (skin retouching) of photos at $40/photo; $30/photo if any HMUA under my list of HMUAs (hair and makeup artists) is hired.
Additional $100 for privacy of the photos (photographer will not put them up on portfolio & social media).
Express delivery of photos: check rates & availability with the photographer before confirmation.
Please read the service agreement to avoid any misunderstanding.
Contact me for customized package for your need.
Maternity Photography
Pregnancy creates a unique, natural beauty in all women. It's a trend for pregnant ladies to do a maternity photoshoot to commemorate the nine months of love.

Some ladies go for milk bath maternity photography while others may opt for intimate or sensual maternity photography. Often, the mum-to-be would be dressed in either lingerie or with sheer clothes covering, known as boudoir maternity photography.

Maternity photoshoot can be done with your hubby or other family member, or it can even be done alone since not every man loves to be photographed.

I would love to work with you to preserve the sweet (and tough) memories in creative ways. Contact me and discuss!
View:
Page last modified on Tue, 23 March 2021