Editorial Photo Shoot - Angie Mui




Angie is an extraordinary person not just because of her talent in designing all kinds of art frame to fit the interior and style of houses, but also because of her graciousness, generosity and kindness. She is a very seasoned and genuine communicator who shows great respect to everyone.

The first evening when I met her up for consultation, I was mesmerized by her aura and energy. Despite having spent the day at work, she was still very sharp and showed no sign of tiredness. Somehow, her easygoingness added pressure to me for I did not want to disappoint her; besides, she had worked with many professionals before and she probably had some basic expectation of work subconsciously. She showed me her past photoshoot work for her commercial advertisements and I knew she was bold, creative and quirky - basically, the type of model most experienced photographer would be looking for. I found several similarities between both of us in term of working attitude but she was much far more organized and well established than me.

Apart from the project discussion, we also had casual conversation and I was both stunned and flattered when she told me she had approached me due to my writing. I had this habit of doing a write-up for every album whenever possible because I had very bad memory but I did not want to forget about all the beautiful shoots I had done. Angie's acknowledgement of my extremely hard work, that had not received the compliment it deserved, suddenly made my years of effort worth it. Apart from that, she could also see that I was not a commercialized photographer - my passion had not died off. She was the client I had waited for years.

During the first day of shoot, Angie fell ill and I was saddened to see her looking very different from the first time I met her - her face was pale. It was a terrible feeling to see a great woman looking weaker than her usual self, especially someone you look up to. Nevertheless, she continued with the shoot. As she required interior shoot for her house as well and that it was time consuming, I actually went over a few times. For every visit, my stomach was spoiled by her baking and cooking. I was also grateful to her two helpers, Ruby and Yati, for hosting me well.

The shoot posed a great challenge to me for it was not my usual style of shoot. I had to put my model in a smaller ratio within the entire frame. There were also warm spotlights on the ceiling that would be captured inside and in order to see the beams of light, I could not simply overcome them and create my own artificial light that I could simply stage to my liking.

The entire shoot was meant for a magazine, which had interviewed Angie. As she wanted to have a full control of the photographs, she had insisted to engage her own photographer instead of using the photographer provided by the magazine. She was going to be the first model to appear on the cover page of the magazine. The team from the magazine was graceful enough for the delay.

However, I did meet setbacks. Initially, the team from the magazine said that they wanted Angie to occupy less of the frame. Then, they rejected a second shoot's work taken at the same spot, claiming that the feel of the room was too dark. Eventually, they sent their own photographer down to take the shot for their cover picture while this photograph, together with the rest of the photographs, was printed inside the subpages. Nevertheless, I was still glad to be able to get to know Angie through this shoot.
If you appreciate my work, passion and character,
do show some support by following my
Instagram
&
Facebook
, both at
@skaichanphotography
.
If we have worked together before, do write me a
testimonial
!
Disclaimer for write-up
Other Editorial / Commercial Photoshoot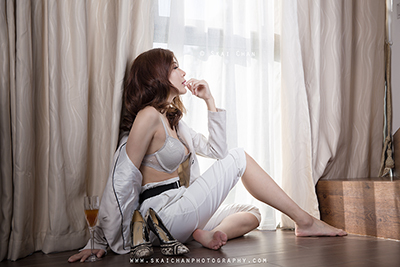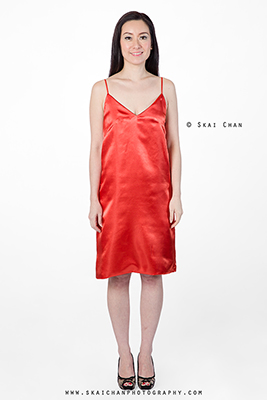 More
Editorial / Commercial
albums

View ALL albums