Fashion Photo Shoot - Lovelle Cengiya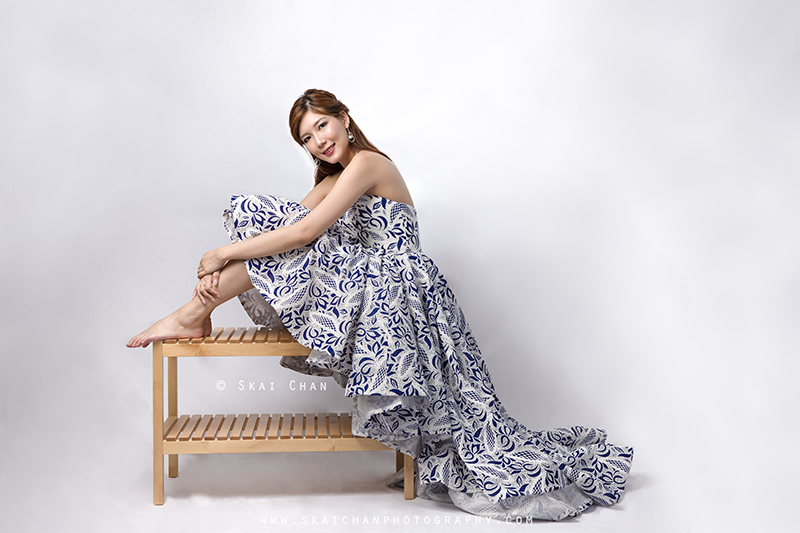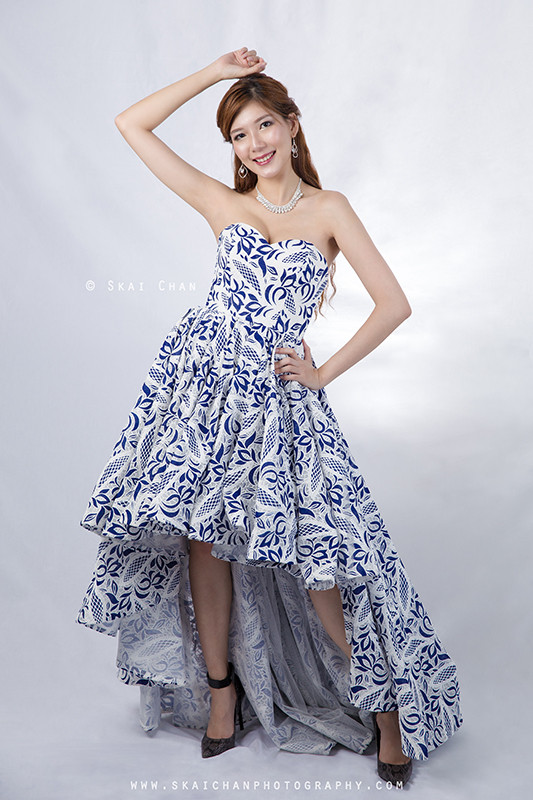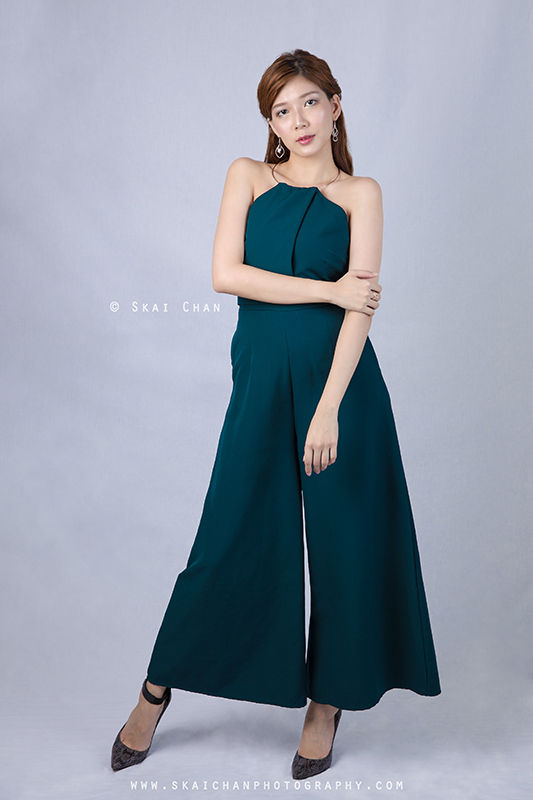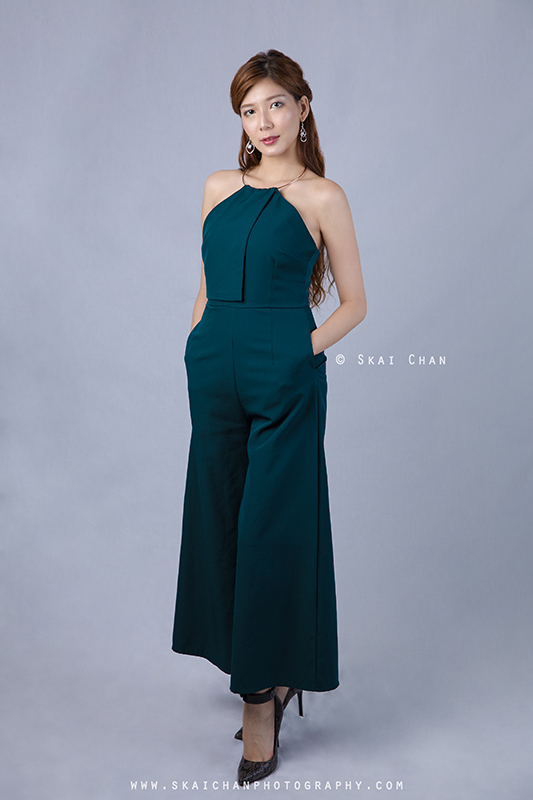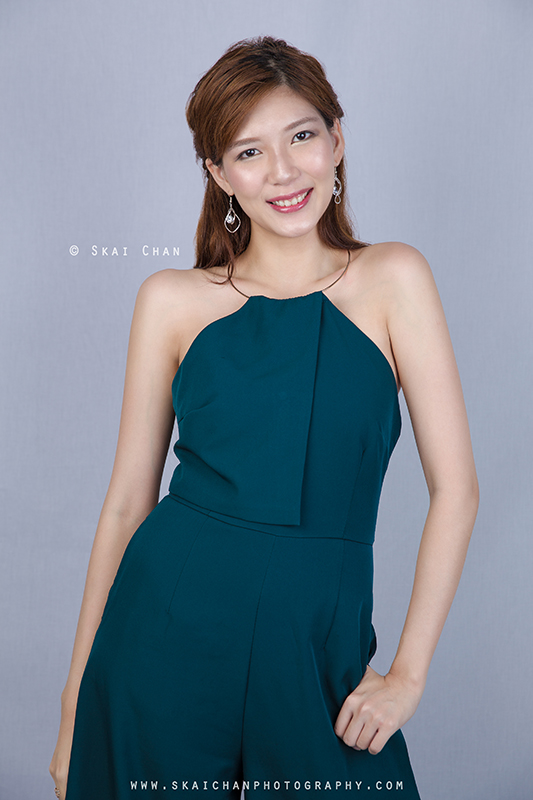 This marked another chapter of my love-hate relationship with Miss Chinatown Singapore 2016. Lovelle approached me for a few times for shoot since I last met up with her but somehow she didn't get back to me eventually. I was skeptical this time but she seemed to be determined not to be cursed by me anymore. However, it turned out to be one of the most dramatic shoots I had experienced.

This shoot started with me trying to borrow a café from her for a shoot and unfortunately, she had sold away the two cafes. She then told me she wanted to update her portfolio and we initially discussed about one of the previous themes she had suggested - swimsuit. During our casual chat, she mentioned her new place and I shared one of my long pending ideas to do a sunset shoot in a stylish gown in that area. She told me she had some gowns but the designs weren't near what I had in mind for my concept. I thought it would be interesting to use the gowns for other outdoor shoot but she could only use them indoor to avoid dirtying them. Therefore, she suggested a studio shoot for the gowns and swimsuit on the same day. Although she had the figure many guys would die for, I thought it was weird to have an album of gowns mixing with swimsuit and with my experience, I knew we didn't have enough time for so many sets of outfits. Therefore, I suggested shooting the gowns first.

Selection of the location to set up my makeshift studio was a headache. I had three choices given by my friend, Bobby, but all of them weren't very ideal. (1) I could use an empty room in Gold's Gym @ Joo Chiat but two sides of the walls were painted red and would cause nasty reflection; besides, that room might be too stuffy. (2) Next, I could use the previous Gold's Gym outlet @ at Lim Teck Kim Road but Bobby had already returned the place to the landlord. Although he claimed he could easily borrow it for a day, I didn't want him to owe the landlord a favour just because of me. (3) I decided to use a room in Gold's Gym @ NTU Alumni Club. The environment was good but we could only use it after 8.15pm because of the yoga class.

Travelling with the heavy and bulky equipment was insane. The backdrop system, strobes, light stands, light modifiers, camera, lens, batteries and many other accessories weighed over 20kg. I decided to separate them into bags instead of using my huge roller bag in case I would need to load them into any car boot. I was impressed by myself for successfully dragging them over via MRT, although I was exhausted upon reaching. Halfway through the journey, Lovelle took me by surprise by asking me to go and find a hat for the swimsuit, and I told her to give it up.

Lovelle got a mutual friend to do her hair and makeup. I was shocked at first when I was told that the friend had to leave by 8.30pm (we could only use the room at 8.15pm). They arrived at the place earlier and did the styling work at one of the lift lobbies. I was glad that Bobby was around, such that I confirmed there wouldn't be any issue with the room. He even helped me with removal of the yoga mats, and later, offered to help me with setting up of the makeshift studio, which I declined. The most interesting thing was to hear both Lovelle and Bobby talking in formal tone as both of them were always very informal towards me.

I was amazed as Lovelle was able to get changed inside the small shower room that was converted into storeroom. Then, she took some time to touch up on her makeup before we started the show. It was the first time I got to shoot her without a third person around, having done twice previously with her then boyfriend around to cause total awkwardness.

Like usual, I felt restricted in doing shoot in a studio since I was unable to move around to play with angle. If I were to take too much steps to either side, both my strobe and the background "outside" the backdrop would appear inside the picture, and in the worst case, causing messy background intersecting with the edges of my model. Therefore, I mainly had to depend on Lovelle to move to position herself.

The first set of gown was a failure mainly because she didn't have a suitable pair of heels with her. We tried taking half body shots in order not to show her feet but the tall crown made the composition look very weird. The feathers on the gown didn't show her figure well. Soon, we decided to switch to the second outfit. By the time we started working on the third outfit, which was what she was originally wearing, she was filled with energy and confidence.

Halfway through the shoot, my 600-watt strobe started giving problems. It shut down after every shot. One of the nine cells inside the battery was spoiled and I had to get the battery replaced at $135 a few days later, considering good that I didn't have to get another new strobe. Anyway, I solved the problem on the spot by switching my 400-watt strobe to become the main light, which was more than enough, except that I had to abuse my speedlite more as the filled light.

We ended the shoot at around 1am and keeping my equipment was extremely tiring and time consuming. Moreover, I had to rearrange the furniture and yoga mats back to the original positions. Lovelle was undecided over whether to go for supper or not.

The biggest dramas of the shoot began as we started stepping out of the room. The place was in total darkness, which was not a big surprise. However, as I tried to return the key to the reception room, the doors were locked. The doors to the two lift lobbies were locked too. It took us some time to find the stairs to get down and of course I had to carry everything down. The next biggest problem was that I had to find a way to return the key in case there was class in the early morning. Although Lovelle advised me to go home first, I knew I wouldn't be able to wake up until after noon since I didn't have enough sleep for the past few days. Lovelle rushed off as her cab arrived.

I refused to give up since I didn't want to pose any problem to anyone and dragged my equipment around to see if I could find the security guard. I was lucky to meet some staffs from a bar who were knocking off and the gentleman gave me very clear instructions to locate the security guard.

The guard looked very nonchalant or rather, half awake. After telling him the story, he went into his office to get the key and both of us waited outside the office for quite some time before he realised he didn't press the lift button (next to the office). He led me to the main reception counter of the building and I had to explain to him again that I was referring to the gym's reception room, before he went back to his office again to get the correct key. The reception room had three doors and he brought only the key for the door facing outside instead of the one right next to the lift lobby. Therefore, he had to make a detour to open the "outside" door to open the door next to the lift lobby from inside. The dramatic thing was that he had to go through two doors, which he could only open from inside and thus he instructed me to open the doors for him after locking the reception's door.

After the big drama, I reached home at around 3am. I was glad that I was wearing the gym's t-shirt in anticipation of problems, although I didn't know the problems would be so dramatic.
Model:
Lovelle Cengiya


Wardrobe:
Lovelle Cengiya
Credits:
Bobby Tan, Gold's Gym Singapore


Camera:
Canon 6D
Lens:
Canon 24-70mm F2.8L II
Strobe:
Cononmark i6, Cononmark B4, Yongnuo 560 EX-III, Yongnuo 560 EX-IV


Venue:
Gold's Gym @ NTU Alumni Club (Gold Wellness)
Date:
24 November, 2017




Editing:
Advanced
If you appreciate my work, passion and character,
do show some support by following my
Instagram
&
Facebook
, both at
@skaichanphotography
.
If we have worked together before, do write me a
testimonial
!
Disclaimer for write-up
Other Modelling Portfolio Photoshoot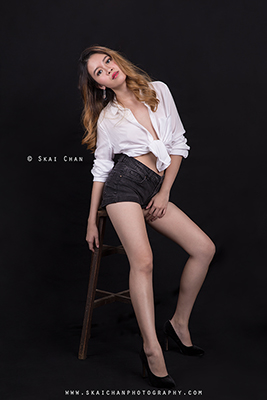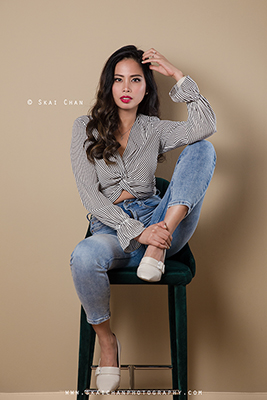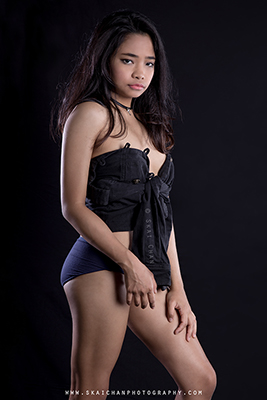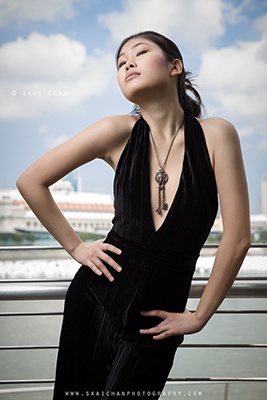 More
Modelling Portfolio
albums

View ALL albums