Corporate Photo Shoot - Ghislaine Nadaud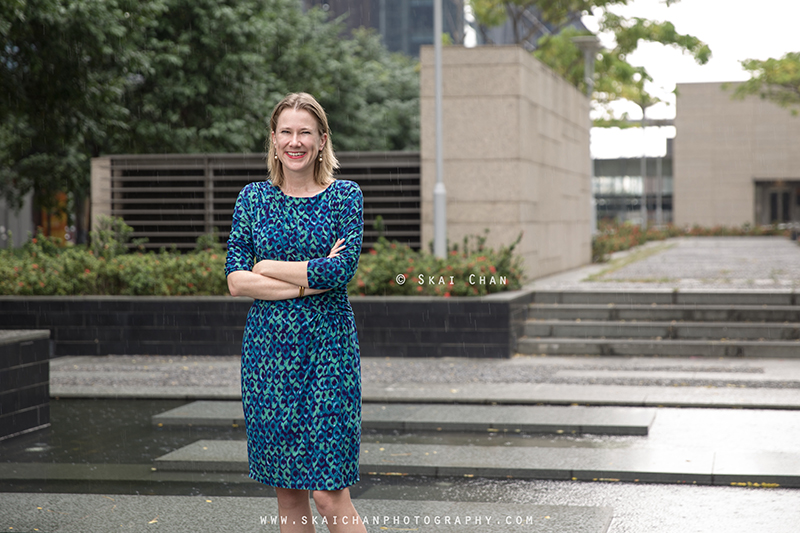 This was one of the most challenging shoots I had done due to the weather, timing, requirements and photobombs. Ghislaine was only available during the early afternoon and I had to inform my direct client, Vincent, that I might not be able to meet all his requirements - although I managed to accomplish them eventually.

Unlike my usual shoots, Vincent had specified some requirements for the photographs.

1) Bokeh - The background should be blurred out.
2) Subject must be brightest.
3) Background must be clean.
4) Whitespaces that match his sample photographs.

One of the criteria to produce a photograph with bokeh effect was to use a large Aperture, which would result in having excessive light. If it was a bright day, even lowering down the ISO would require playing with fast shutter speed. If I wanted to produce soft (artificial) light on the subjects, there would be problem with the synchronize speed (quickest shutter speed possible). The background was another big issue if I were to include a nearer background (building or tree) together with the sky - I could lower down the exposure of the sun but might not be able to light up the nearer background. As the required whitespaces were for the designer of the magazine/newsletter to crop, I had to remember to stick to it instead of cropping to my own style.

It was one of my most pathetic shooting experiences. I arrived much earlier to explore the park to seek for nice backgrounds. I had to judge the direction of the sun in case the clouds left it uncovered and it would be casting very harsh light down. There were sleepers taking their afternoon naps around. After making a round at the park, I decided on some spots but whenever I placed my equipment down, there were people walking over to share the areas. I changed my spots a couple of time before finally settling down. The sky was in dark gray colour, although I could see the furious sun peeping through at times.

A friendly man in shabby attire was attracted by me, as he came over to sit down and ask me questions. I saw a tall and elegant lady approaching me and I guessed she was Ghislaine - I didn't get to see any of her photograph. As I began chatting with her, the man left silently and I felt rude that I didn't get to bid my new friend farewell. It began dazzling soon but Ghislaine was cool with it. She did well like most other Caucasians and we managed to complete the shoot quite fast before it started pouring heavily. Ghislaine was so sweet that she wanted to help me to keep my equipment but I made her go back to work so that she would not get wet.

I stood there alone in the park under the merciless rain. There was nothing much I could do since the equipment would be totally wet if I were to try to keep them. Instead, I held onto my small umbrella to cover my strobe while my bags were left being exploited. Even my new large softbox was not spared. I was drenched since the wind was strong as well.

Alas, I was glad that I was able to produce the photograph in the harsh conditions.

If you appreciate my work, passion and character,
do show some support by following my
Instagram
&
Facebook
, both at
@skaichanphotography
.
If we have worked together before, do write me a
testimonial
!
Disclaimer for write-up
Other Corporate Photoshoot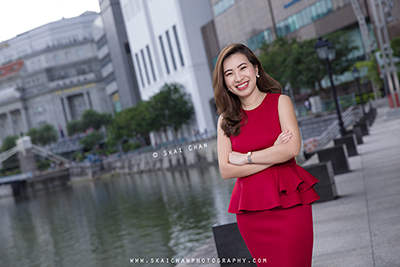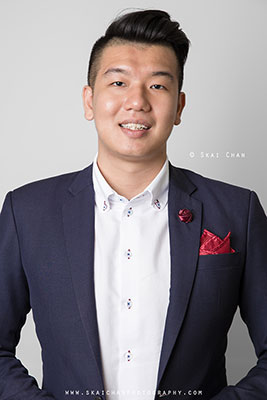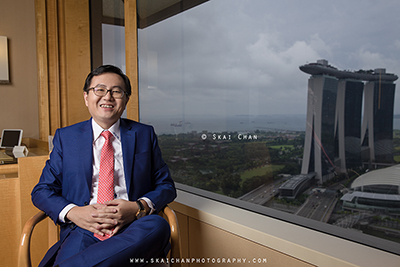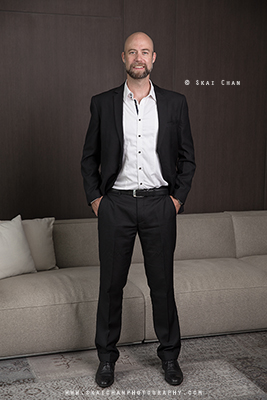 More
Corporate
albums

View ALL albums