Dance Portrait Photographer in SG
View:
🔍3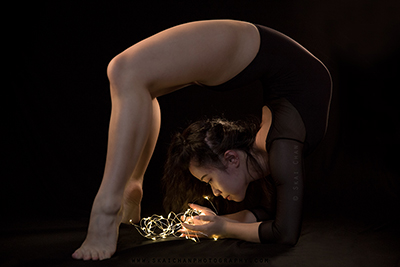 1. Tam Ye Qi
@ Studio, Tanjong Pagar
🔍5

2. Tam Ye Qi
@ Studio, Tanjong Pagar
🔍5

3. Tam Ye Qi
@ Studio, Tanjong Pagar
🔍5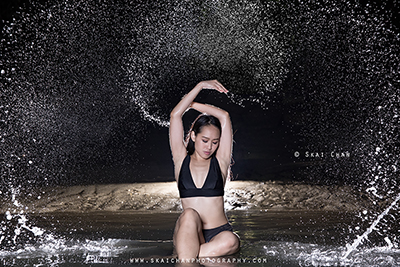 4. Jasmine Lim
@ Palawan Beach, Sentosa
🔍10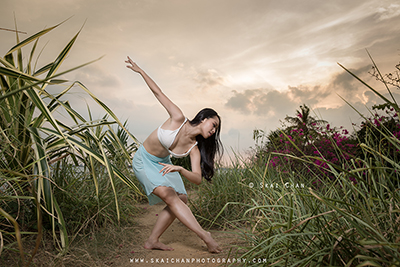 5. Jasmine Lim
@ Palawan Beach, Sentosa
🔍12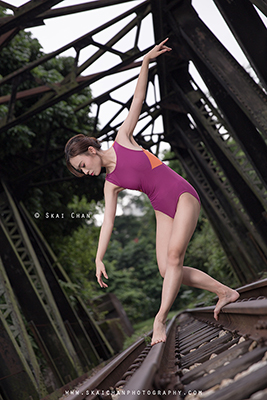 6. Teo Shu Ying
@ Railway bridge near The Rail Mall
🔍10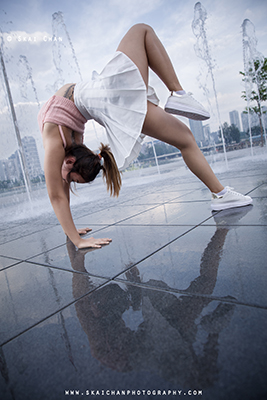 7. Jasmine Tan
@ Kallang Wave Mall
🔍3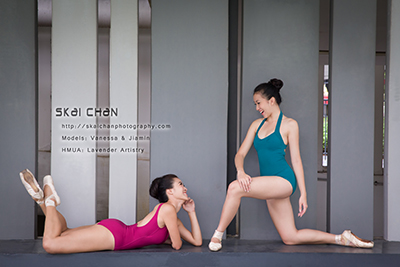 8. Huirong & Tan Jiamin
@ Pinnacle@Duxton
🔍4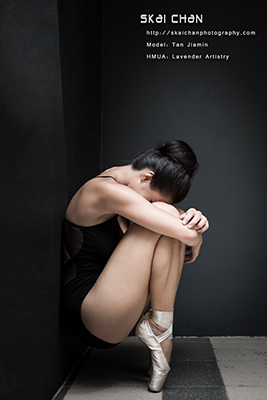 9. Tan Jiamin
@ Pinnacle@Duxton
🔍5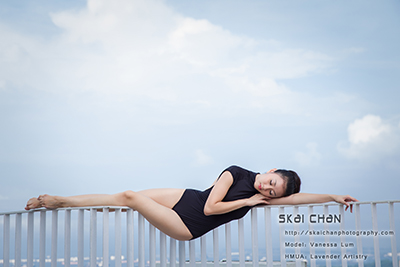 10. Huirong
@ Pinnacle@Duxton
🔍10

11. Oh Yongpeck
@ Sentosa Broadwalk
Dance Photoshoot Pricing & Rates
Package 1
$300
Up to 120 minutes
Up to 40 photos
Package 2
$450
Up to 180 minutes
Up to 60 photos
All booked duration includes setting up & keeping of equipment, & travelling in between location.
All photos will be returned in high resolution JPG format with basic enhancement.
Advanced enhancement (skin retouching) of photos at $40/photo; $30/photo if any HMUA under my list of HMUAs (hair and makeup artists) is hired.
Additional $100 for privacy of the photos (photographer will not put them up on portfolio & social media).
Express delivery of photos: check rates & availability with the photographer before confirmation.
Please read the service agreement to avoid any misunderstanding.
Contact me for customized package for your need.
Dance Photography
Dance photography usually involves working with real dancers.

Most people have their own hobby and they may wish to capture photographs of them doing it. Similarly, some dancers may want to have a dance photoshoot.

I love working with dancers because of their body's flexibility, which allows them to pose more elegantly and naturally than most non-dancers. They are used to point their toes and loosen their muscle, so that I need not remind them during the photoshoot. Honestly, good photography involves too many different components that I would wish to eliminate as many possible errors as possible, just in case I would overlook them. Dancers usually have good fitness and thus we are able to create more interesting work with less limitation.

To date, I've done dance photography mostly with ballet dancers, also known as ballerinas. Some dancers I've worked with contemporary dancers and street dancers too. I'm looking forward to work with more dancers of different dance genres.

What makes my work stands out is my lighting and creativity. Creating professional lighting gives a very stylish finishing look to the dance photographs. I've also created other creative and mind-blowing photography albums with dancers that I've listed in other non-dance sections.

If you wish to create a dance album that can astonish viewers, do contact me for a discussion.
View:
Page last modified on Tue, 23 March 2021