Dance Photoshoot with Sarisha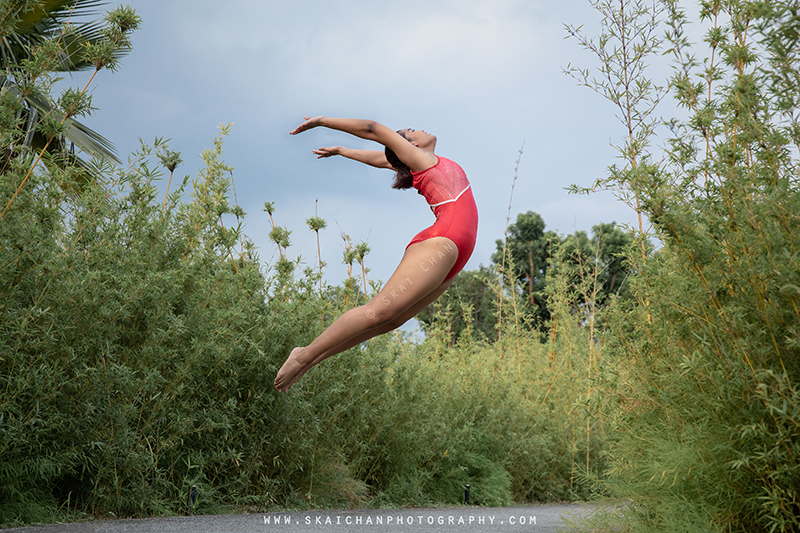 When Sarisha approached me, she immediately requested for one of the dance photography packages using natural light.

Since most of the latest dance albums I had uploaded to my portfolio were taken using artificial light that had an edge over natural light, I had to double confirm the effect that she wanted to achieve. Although she was open to high-end photography as well, I advised her to stick to her original choice, which would be more economical for a student.

As the dance photoshoot would involve motion, I clarified with her that the photographs wouldn't be extremely sharp, and in fact, there might also be some fading effect. She announced that she was a lover of that.

Upon knowing that Sarisha was geared with the skill of contemporary dance, ballet and gymnastics, I knew we would be able to create awesome art work together.

Initially, I was quite worried that her mum would be involved because it would be more challenging to manage the expectation of more than one person. However, it seemed that her mum was very supportive of her precious girl throughout.

I was, yet again, cautious about making the recommendation for the shooting venue. Sarisha was considering Singapore Botanic Garden but it would be crowded and thus more challenging to do a proper photoshoot over there; besides, the venue was frequently used. As the garden was huge, I did know of spots that hadn't been in the limelight, but I didn't want to be over-confident.

With my recent success at shooting at the Serene Garden, which was located at Gardens By The Bay (GBTB), I reluctantly introduced it to her, as I didn't like to work at the same place in order to create more unique albums for every client. Moreover, I would be having another corporate photoshoot over there soon. After all, Serene Garden was one of the best places that met her requirements and she decided on it.

My entire encounter with Sarisha was comfortable. She trusted me a lot and thus reducing my usual worries of miscommunication. In fact, she's one of the most easygoing models I had worked with. I would describe her as understanding and generous - a gem.

Sarisha was cooperative, including when discussing the outfit. She made the effort to share a picture of her outfit with me to ensure the perfection of the dance photoshoot.

On the day of the photoshoot, there was a little change of plan and she wouldn't be bringing her dog along. It could be a loss of opportunity for some very cool photographs.

I reached Serene Garden much earlier than the stated time due to the 30 minutes interval bus frequency. She started her warm-up soon after we met up and I didn't hesitate to begin the photoshoot earlier than the planned time as I could foresee the shortage of time to create more variety of good work.

As we were trying to utilise the beautiful place, more time was actually needed to move around and retest the light. Fortunately, Sarisha's helper was around to help us to keep a watch over our belonging.

I brought a simple set of lighting equipment so as to create two different kinds of pictures - natural light and artificial light - as a gift for Sarisha. However, she had an impromptu matter to attend to and thus she couldn't stay beyond the booked duration.

It was a beautiful day working with a nice model to create beautiful work together.
Featuring ↬
Sarisha
Hairstylist ↬
-
Makeup Artist (MUA) ↬
-
Wardrobe ↬
Sarisha
Camera ↬
Canon 6D
Lens ↬
Canon 24-70mm F2.8L II
Place ↬
Serene Garden (Gardens By The Bay)
Date ↬
31 May 2022
Photo Editing type ↬
Basic
💲 Photographer's fee ↬
Dance photoshoot prices & packages
Follow my Instagram & Facebook to see more pictures.
Other Dance Photoshoot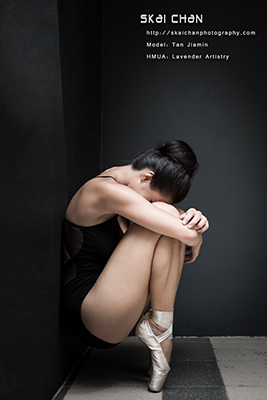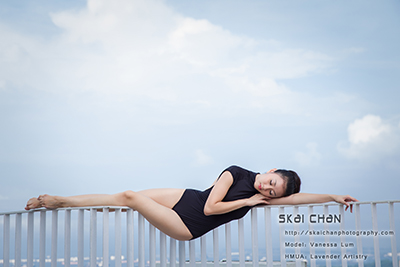 More
Dance
albums Portrait photography > All albums > All Dance albums