Modelling Portfolio Photo Shoot - Singapore Fashion Runway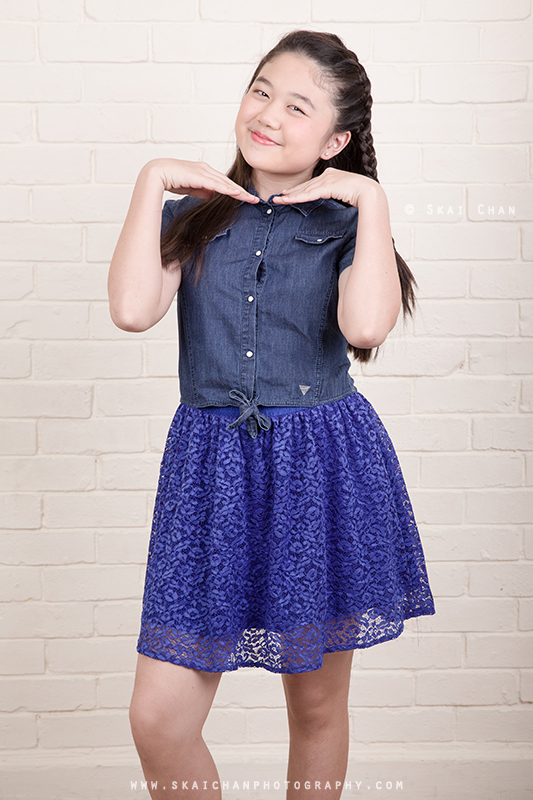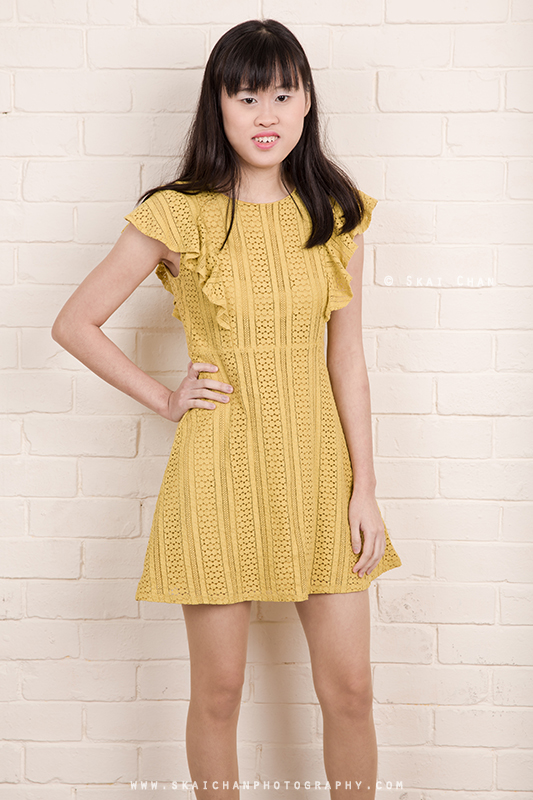 This was another shoot that gave me quite a big headache in the logistic part because it required setting up of a makeshift studio. Since it was for modelling portfolio for the social enterprise and there's also a chance that some of the photographs would be printed out in future, I had to put these as considerations - at least, I had to minimise the noise level on the photographs by using low ISO.

With the help of Eileen and Andrew, I managed to get a virtual tour of the shooting location without having to go down physically. I had in mind to keep things as simple as possible and thus I saw the beautiful brick walls of the large classroom being very useful. I proposed to Eileen to use one of the walls instead of setting up a white backdrop. Initially I was told to bring along my equipment just in case, but Eileen later confirmed with me to ease my pain.

The issue about having to set up a white backdrop was that I had to use cloth instead of paper so that it's portable since my six by three metres cloth could be folded - paper couldn't. Therefore, setting up a makeshift studio would have various problems.

(1) The first problem was storage. The extra equipment would mean that it's more difficult to decide how to get everything kept properly so that I could even bring them out of my house. They were bulky and heavy. I could have used my one-metre long trolley bag, which could store at least 80% of the equipment, but lifting it up to put into the car boot could easily injure myself. I might also have to take the risk that the taxi's car boot wasn't empty.

(2) Next, moving the heavy and bulky equipment would be tiring. It required extra time to load and unload them from the car, especially to prevent everything, including the surface of the car, from damages like scratches.

(3) Setting up and dismantling of the backdrop required additional time. It would also include the time to use a steam iron (if available) to lessen the creases, which would, however, not totally eliminate the problem.

(4) Lastly, it was tedious to remove the creases on the cloth material backdrop in PhotoShop, depending on how professionally done the client would require. It required lots of patience to do a proper job.

Eventually, without the backdrop system, I still had to push a trolley along since I would require using both of my monolight and also having my speedlites for standby, while also setting up my laptop for tethering. I split the equipment into a few bags. Securing them onto the trolley was a challenge, which had caused cuts on my fingers a few times.

It was the first time I entered the compound of the Mountbatten Vocational School and I was totally lost. I had to give Eileen a call to ask for the direction. She told me to go to the canteen where I met very friendly staffs who guided me up to the classroom.

I started setting up the lighting while waiting for Eileen's arrival to confirm the exact spot and wall to use. Then, the students (part of the modelling team) helped to move the furniture away.

The biggest challenge of the actual shoot was that some of the models were youngsters with special needs. Although my neighbour next door was someone with special needs and that I even had experience doing event shoot at Bishan Home, doing portrait shoot required one on one communication with the models, which was way tougher.

From what I knew, "special needs" was very broadly categorized. For this group of models, I wasn't sure of their individual "needs". I thought it required a lot of bonding time with them to understand them and gain their trust, which wasn't going to be achievable even if I could have a full day of shooting time with them. What worried me more was that I was very used to cracking jokes during my portrait shoots and I could easily hurt them unintentionally if I were to stick to my usual style. Perhaps, they probably wouldn't be able to catch my cold and weird jokes.

My worries were totally eliminated by Andrew who stayed besides me to handle every model. He knew them extremely well. Some of the models with special needs couldn't pose the usual (modelling) ways and Andrew had to use his creativity to direct them to do some cute or quirky poses instead. If it wasn't for Andrew, I wasn't sure how I would be able to complete the job. I actually kept quiet most of the time when dealing with the models with special needs, unless if the model was standing too far away from the spot that my lighting had adjusted for.

The most exciting thing was that some of the models with special needs could perform very well to the extent that they could model better than random people I could pull from the street. Apart from the models with special needs, some of the models, especially a few kids, were stunning like professional models. There were also a few ladies of mum status but were absolutely gorgeous that young girls would envy.

For this shoot, I set up two large softboxes with my monolights. I initially wanted to put them as close as possible to the models since I was supposed to take only half-body and three-quarter-body shots. By doing so, it would allow my monolights to conserve energy. However, I was told that there would be group shots as well and I had to try to minimise the changes in the positioning of my lighting.

In fact, one of the impromptu huge group shots required too much space that I had to step back and thus I had to move my lightings backward. Unfortunately, it required changing of the power settings, and testing of light again. The pressure was there as I had to lessen the waiting time for the models, at such circumstance that I didn't have an assistant to help me. After this group shoot, I had to switch the position and settings of the lighting back to the origins for the remaining individual shots.

Throughout, I had to hold my camera, frame up the model, focus on the model using the nearest autofocus point, get back to the actual framing and snap, having to repeat this for every photograph. Throughout the more than four hours of shoot at fast pace, I didn't get to rest at all, not even to grab a bite of the chocolate Eileen had given to me. It was both physically and mentally draining, given that I had only a couple hours of sleep before that. After all, morning shoots were a big issue for night owls.

As there were many models and most of them having two sets of outfits, there was a never-ending queue. Some of them also had to rush off and thus had to "cut queue". It was impossible for me to even remember the models whom I had shot and I had to depend totally on Andrew. I simply worked with whoever went in front of me.

It was the first time my main monolight's battery was ever drained completely. By then, probably 80% of the shots were accomplished. I quickly replaced the main monolight with the second one, before setting up a speedlite to replace the second monolight. I was actually quite impressed with my reaction and speed of the setup and I knew I was right to bring along spare equipment although they had added extra weight and bulkiness.

There were two friendly videographers around and one of them was tasked to film the models during the photoshoot. At certain point of time, the videographer was actually limited my framing of the model somehow. Given that snapping of photographs could be paused easily, I would usually give priority to the videographers.

I was so exhausted that I knocked off soon after reaching home.

Since Eileen and Andrew helped to select the photographs, it saved me lots of time from filtering them, especially when I was a perfectionist. Besides, I wouldn't know how to select the photographs for the non-mainstream poses since I was usually working on beauty and corporate shoots. However, after they passed me the list of photographs to be edited, I did counter propose the photograph for a couple of them.

My main reason for taking up this project wasn't just to make a living, but mainly for the experience of working with non-mainstream models and to demonstrate to both Eileen and Andrew about the tediousness and restrictions of professional photography so that they could give me some advices based on their business knowledge. Eventually, I received a big bonus, which was to get to interact with people who were helpful, respectful and beautiful.

I spent almost a week in working on the massive number of photographs. Although my lighting had "smoothened" the skin of the models by a lot, it wasn't ample. I had to deal with the usual editing like pimples, scars, rashes and the tiny strands of hair covering the eyes and faces, and perhaps, to make some of the adult models look younger.

The most exciting thing after sending them the final products was to meet them to get their feedback. They didn't expect me to do very detailed editing and realised why I had to take such a long time for post-production work. However, they did highlight that most clients wouldn't set enough budget to pay me for the effort and quality of work, which was the very sad reality for this sunset industry.
Model:
Aaron, Aarti, Alexia, Andrew, Bich Lien, Candice, Cheok Hon, Dipika, Eileen, Elisabeth, Gary, Ian, Isabel, Jean Chia, Jean Ho, Joshua, Kayne, Krati, Liliang Ong, Amirul, Farhana, Jahan, Jason, Junjie, Kristy, Tara, Yongquan, Natasha, Nimit, Pauline, Prisilla, Soa, Saamiya, Shayaan, Sijun, Timothy, Travis, Trisha, Yanmin
Makeup Artist (MUA):
Hazal J Naomi


Wardrobe:
Singapore Fashion Runway
Credits:
Mountbatten Vocational School


Camera:
Canon 6D
Lens:
Canon 24-70mm F2.8L II
Strobe:
Cononmark I6, Cononmark B4, Yongnuo 560 EX-III


Venue:
Mountbatten Vocational School
Date:
07 July, 2018




Editing:
Advanced
If you appreciate my work, passion and character,
do show some support by following my
Instagram
&
Facebook
, both at
@skaichanphotography
.
If we have worked together before, do write me a
testimonial
!
Disclaimer for write-up
Other Modelling Portfolio Photoshoot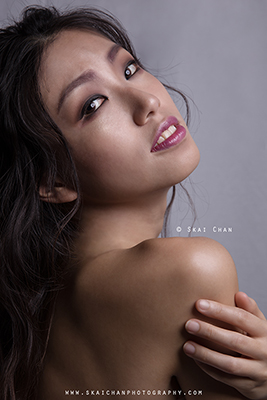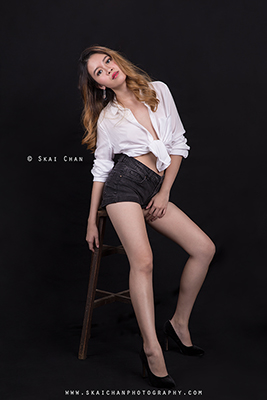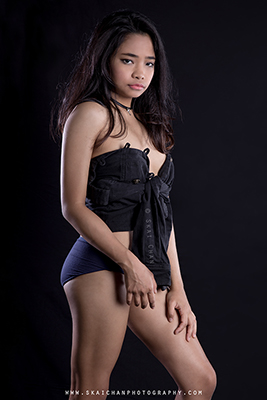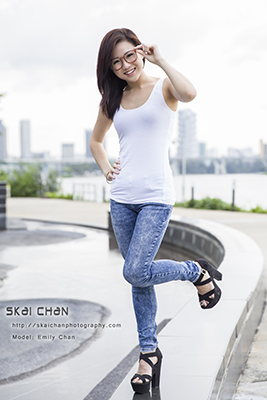 More
Modelling Portfolio
albums

View ALL albums