Glamour Photoshoot with Cheryl Alicia Chua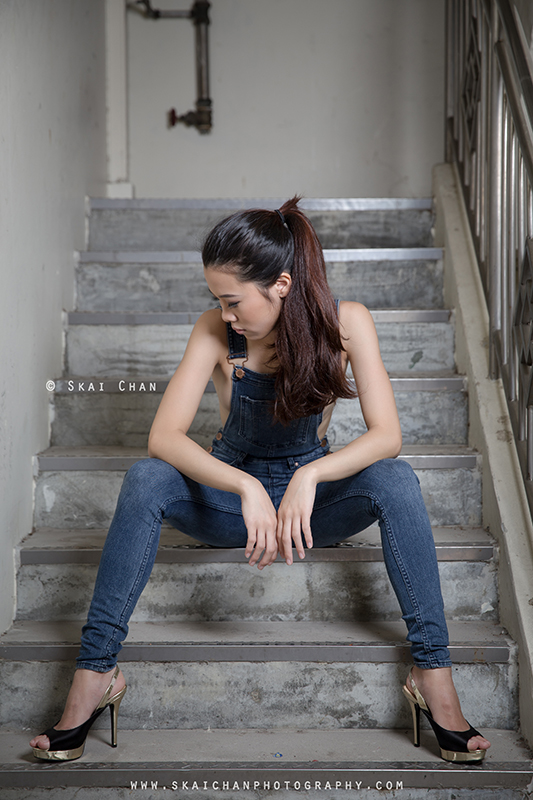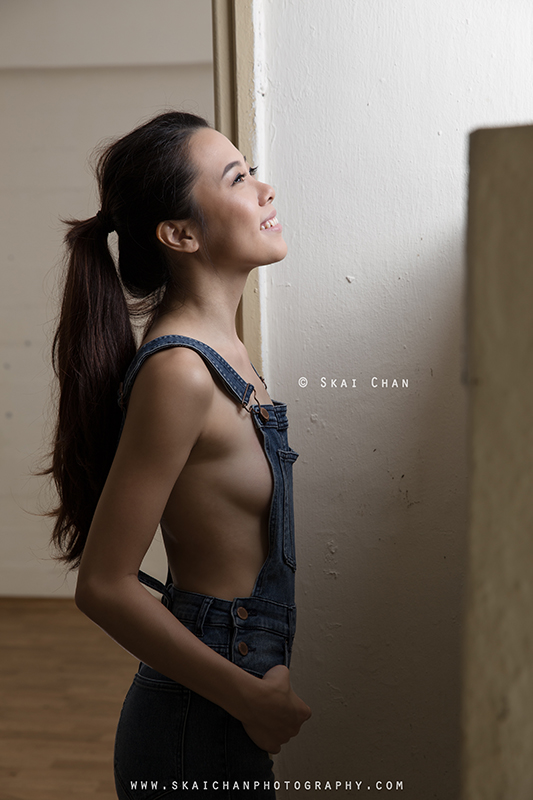 This is one of my long overdue shoots. I had wanted to visit Dakota Crescent since years ago but having too many plans in mind (over-ambitious) could be problematic. When the news of the en bloc of the old flats was released and the residents started moving out, apart from being overstretched, logistic was a big issue for me to get the shoot done. It was difficult to find the correct model (in terms of both looks and attitude) who was also interested in the idea. It dragged on and I had a couple of bad encounters before Cheryl sent me a message.

The simplicity, sweetness and friendliness of Cheryl caught my attention. She was blessed with a pretty face and slim figure, partly due to her hyper-activeness. She was seriously serious about shooting with me - she made time and effort to discuss about the shoot with me even though her schedule was very packed. She was the first model who had suggested and done video call with me for discussion. The chat session reminded me of the good old days when smart phones were non-existing and I would use webcam attached to my computer to chat with my friends. It helped to build even more trust between both of us since we had not met before. Perhaps, I might consider using it to discuss with other potential clients in future.

On the shooting day, we met up with the makeup artist, Sher Li, at the hawker centre and settled down at a table to begin the makeup. Sher Li was one of the hottest HMUA I have met - she was wearing a bodycon dress and her good figure was obvious from her back view. She was also an easygoing and fun-loving lady who had "crazy" ideas. As expected, we encountered stares from curious passers-by because of the unusual scene and the top admirer was probably one of the drinks stall aunties. I was glad that both of them were comfortable with the situation. Sher Li was exceptionally fast in doing her job and we enjoyed the conversation during the makeup session even though I spent half of the time stoning there since I had only a few hours of sleep before that.

After the makeup was done, we climbed the stairs to recce one of the buildings from the ground floor to the top floor. Along the stairs, we were welcome by cockroaches who had waited so long that they probably had starved to death. We could only find a unit with its main door left open. The unit was far from my ideal location for it looked very new and thus could not give the rusty feel that I had anticipated; I had this perception that the two-room flats were all old. Nevertheless, we had no choice but to proceed as we did not want to waste time and effort to scout the other blocks since we might not be able to find any unit that was available.

As I predicted the place would attract many explorers since it was going to be "closed down" any time soon, I tried to keep my setup to the minimal to save time. Instead of the softbox that would require some time and space to fix up, I brought my beauty dish along. Halfway through, I also added an additional speedlite without even attaching it to a light stand to speed the shoot up. I regretted trying too hard to reduce time wastage as I did get some spilled light that was not easily spotted on the small LCD screen at the back - at least, I learned something through my mistake again. Due to delays before the start of the shoot, I also had problems battling with the scotching sun that projected very harsh light through the windows. There were indeed a few packs of explorers. One lady chatted with me and told me most of the other blocks were already inaccessible and nobody could go up since all the residents had moved away; I was lucky to have found one of the few remaining units.

I was satisfied with Cheryl's overall performance for her first professional shoot. It was extremely tough for a hyperactive girl to go for the edgy and cool kind of feel. I was amazed that she was able to give some natural poses instead of being awkward. Throughout the shoot, she entertained me with her random singing. It was also relaxing to work with someone who showed understanding and cooperativeness.
Featuring ↬
Cheryl Alicia Chua
Makeup Artist (MUA) ↬
Sher Li Poon​ (Skin Deep Facade​)
Wardrobe ↬
Cheryl Alicia Chua
Camera ↬
Canon 6D
Lens ↬
Canon 24-70mm F2.8L II
Lighting ↬
Cononmark I6M, Yongnuo YN560 EX-III
Place ↬
Dakota Crescent (indoor)
Date ↬
09 May, 2017
Photo Editing type ↬
Advanced
Disclaimer for write-up
Other Glamour Photoshoot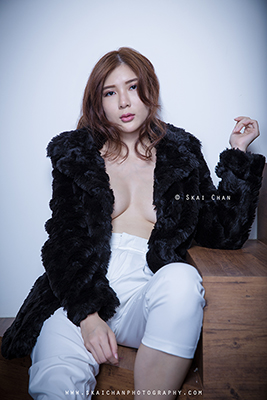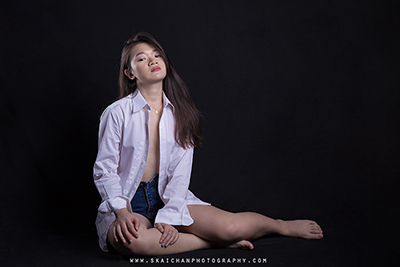 More
Glamour
albums Portrait photography > All albums > All Glamour albums
Page last modified on Thu, 26 August 2021