Outdoor Casual Couple Photoshoot with Keagan & Nancy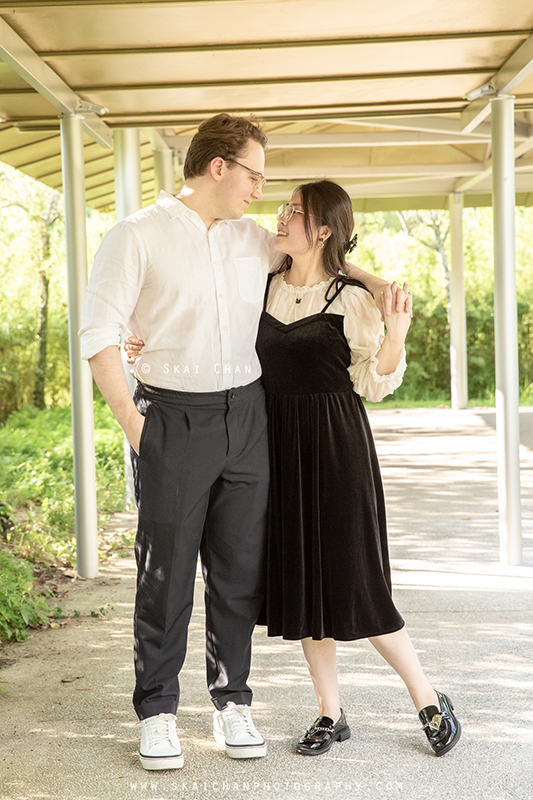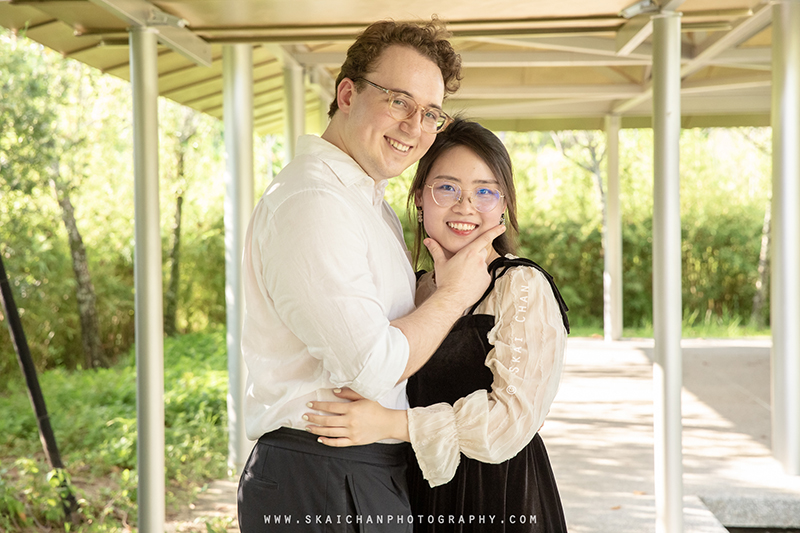 When Keagan first approached me for his surprise wedding proposal photography, he wasn't even sure if it could proceed. At that time, his soon-to-be finance, Nancy, was still stationed in Shanghai, which was under lockdown due to the pandemic.

A few days later, I received good news from Keagan that Nancy had arrived in Singapore and the surprise proposal plan would proceed. I was extremely happy not because of the fact that I had clinched another project to aid the continuity of my photography journey, but because of the fact that the couple managed to meet up after two years.

Keagan shared the story of how they knew each other through his vacation to China and how Nancy travelled over to Australia the following month to meet up with him. Then, they started travelling around the world together before the Covid strike. Thereafter, they couldn't see each other in real person but their long-distance relationship prevailed.

The final plan was that we would be doing a casual couple photoshoot while Keagan would propose to Nancy in the midst of it.

I was very comfortable with Keagan as he mentioned that he was looking at golden hour photography and I knew he had some good knowledge about photography, which would aid in his full cooperation with me to get the best photographs possible. He then decided to book me for a longer period of time.

The most pressurizing thing was the suggestion of the location. Keagan wanted a quiet garden and it was a huge challenge in an over-populated city, especially during the Covid period when most people weren't able to travel out of the country, and instead, would explore Singapore.

My first idea was Serene Garden at Gardens By The Bay. I first found this gem years back when roaming around the garden alone. At that time, there was still a little construction work going on. I knew it wasn't as popular as the Supertree area but was definitely much more tranquil. I knew it would be a great place for photography before more people discovered it to make it too mainstream.

However, my previous visit to the Serene Garden was spoiled due to an exhibition, in which the entire area was fenced up. I started having this trauma that I didn't dare to suggest the place to any client.

On the day of the photoshoot, I arrived much earlier because the bus frequency was once every half an hour and I had to catch the earlier one in order not to be late. On the other hand, the couple faced some delays. I took the opportunity to roam around the garden again to explore it. Keagan unintentionally added pressure on me by asking me to identify the best spot for the actual wedding proposal; it was an additional responsibility.

The bad weather drove me a little insane although I stayed composed because I had to not reveal my worries in front of my models. It was a cloudy day, except that the cloud didn't cover the sun, leaving us exposed to the harsh sunlight directly. Upon the arrival of the couple, I could see Keagan perspiring and I knew the lighting wasn't going to be as flattering as I wanted.

I led them to a sheltered area to give them a quick briefing for the staged couple photoshoot. My initial plan was foiled as someone else was in the background. Nancy displayed her creativity to maintain a good flow of the photoshoot.

After having enough warm-up, the entire place was much dimmer than earlier as the sun started setting. I led them to the water feature area where there was a free "smoke effect". Eventually, I gave a signal to Keagan to confirm that I had gotten both the composition and light exposure nailed, and he proceeded with the surprise proposal.

It was a success.

After that, we continued with the couple photoshoot around the area.
Featuring ↬
Keagan & Nancy
Hairstylist ↬
Nancy
Makeup Artist (MUA) ↬
Nancy
Wardrobe ↬
Keagan & Nancy
Camera ↬
Canon 6D
Lens ↬
Canon 24-70mm F2.8L II
Lighting ↬
Natural light
Place ↬
Serene Garden @ Gardens By The Bay
Date ↬
24 May, 2022
Photo Editing type ↬
Basic
💲 Photographer's fee ↬
Couple photoshoot prices & packages
Follow my Instagram & Facebook to see more pictures.
Other Couple Photoshoot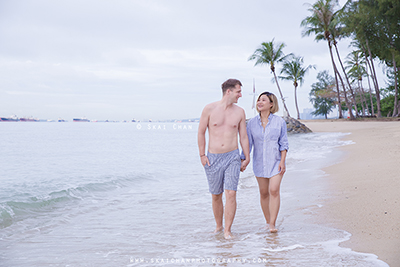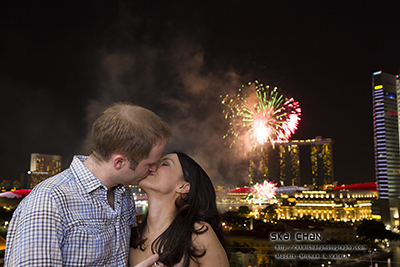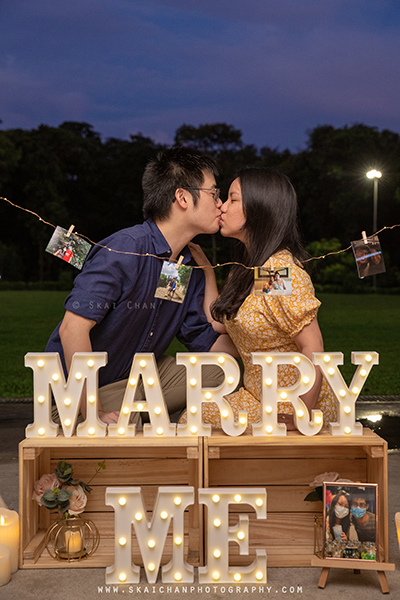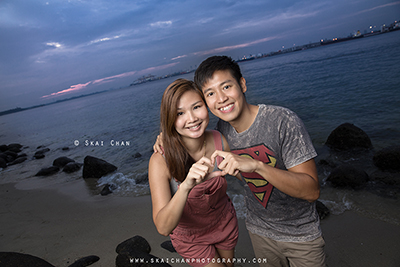 More
Couple
albums Portrait photography > All albums > All Couple albums