Surprise Proposal Photoshoot with Brian & Claudia




Brian contacted me when he was still in the US. It took me a while to believe he was serious in coming over to Singapore just to propose to his girlfriend. He placed his trust totally in me and I was a little pressurized. His enthusiasm was precious and as he typed his plan to me, I was amazed.

"Sometimes, a photographer needs to possess the skill of an actor. Happy faces are the reward."

On the actual day, I rushed over to Botanic Gardens in the midst of my lunch, having to give up my favourite Burger King's french fries because I was running late. I met up with Claudia who was told by her colleague (partner-in-crime with Brian) to have her corporate portrait shoot with me at the band stand. With the 10 over kilograms of equipment I was carrying and my acting skill, it was easy to "smoke" over.

Claudia had very good interpersonal skill, which was why she was able to conduct lectures/seminars that covered the topic of EQ. Her complexion was near flawless even though it could be due to the light makeup. Nevertheless, she looked more beautiful in real person. She was chatty and bubbly and she did not grumble when I led the wrong way. I could feel the ease in her presence. It was a short journey but I felt we were long time friends.

"The sky was sheltered by the cloud with love that the harsh beams of sunlight could hardly get through. She said yes."

I did advise Brian to delay the plan to late afternoon in order to get better photos but he did not want to waste too much time waiting alone as to utilize his stay in Singapore. All of us were lucky that despite it was in the early afternoon, the sky was overcast with cloud. As I led Claudia near the band stand, she was able to spot Brian from far, put down her belongings and dashed over to her sweet lover. She said "yes".

Brian was one of the sweetest and generous men I had met. He carried a backpack with him like as if he was trying to challenge Doraemon. He was even had drinks prepared for Claudia in order to keep her hydrated. Being a tall and dashing man, I was not surprised he could easily grab his angel's heart.

I had a happy time snapping around the couple to capture this beautiful moment. When they were happily indulging in the joy of each other, there was no need for me to give any instruction in posing. I loved them being so natural in front of me. No director could grab such natural and beautiful scenes in any romance movie.

That afternoon, I enjoyed myself more than ever. Despite carrying very bulky and heavy equipment on my back, I went low and high in order to capture more angles of the lovely couple. I neglected the amount of sweat that soaked through my shirt until I boarded the air-conditioned bus.
Featuring ↬
Brian & Claudia
Camera ↬
Canon 6D
Lens ↬
Canon 24-70mm F2.8L II
Lighting ↬
Natural light
Place ↬
Botanic Gardens & Orchid Garden
Date ↬
20 March, 2015
Photo Editing type ↬
Basic
Disclaimer for write-up
Other Couple Photoshoot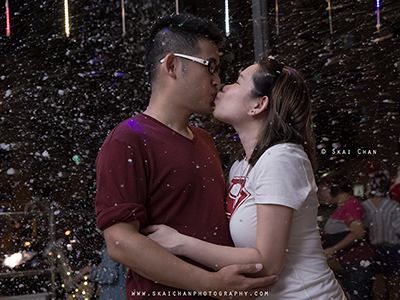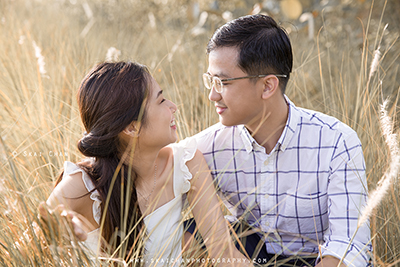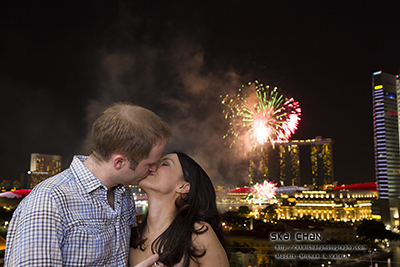 More
Couple
albums Portrait photography > All albums > All Couple albums
Page last modified on Thu, 26 August 2021