Christmas Themed Night Couple Photoshoot with Kaidi & Ivy - Snowing in Singapore




This is a simple themed couple shoot done during Christmas Eve 2017. A kind resident of Marsiling spent his time, effort and money to spice up the neighbourhood during special occasions. For this Christmas, he included a snow machine. He even set timings for the finale, such that it was like a professionally scheduled performance.

Apart from the crowd, the ambient light was dim and the snow was being blown by the strong fan. A fast shutter speed was required to "slow down" and capture the snow. The conditions were extremely harsh.

I couldn't set up any light modifier due to the crowd; moreover, the "snow" would have gotten my equipment wet within seconds. Throughout the shoot, my lens was kissed by the "snow" many times. I used my speedlite to bounce light onto the couple's faces to keep the skin smooth, running it on ETTL mode so that we could move in to the spots whenever possible to take a few quick snaps before moving away.
Featuring ↬
Kaidi & Ivy
Credits ↬
Lay Hong
Camera ↬
Canon 6D
Lens ↬
Canon 24-70mm F2.8L II
Lighting ↬
Canon 600 EX-RT
Place ↬
Marsiling
Date ↬
24 December, 2017
Photo Editing type ↬
Advanced
Disclaimer for write-up
Other Couple Photoshoot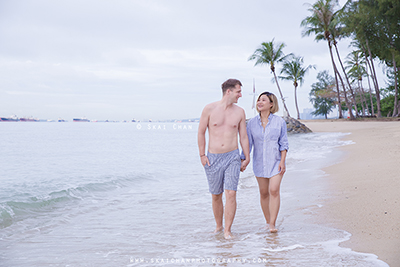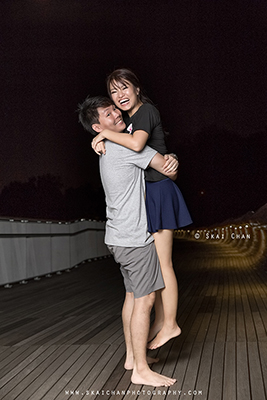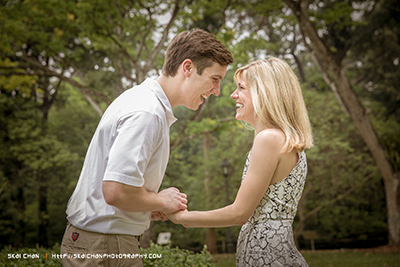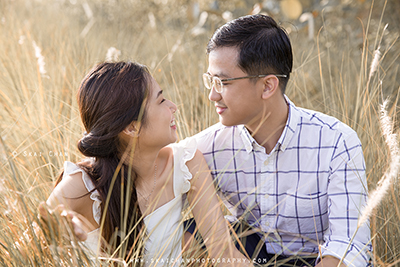 More
Couple
albums Portrait photography > All albums > All Couple albums
Page last modified on Thu, 26 August 2021