Sunset Couple Photoshoot with Kaiwei & Stella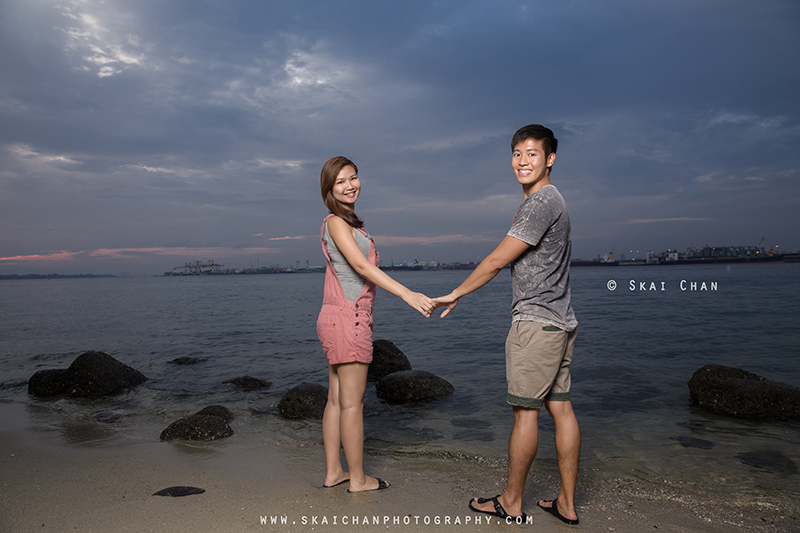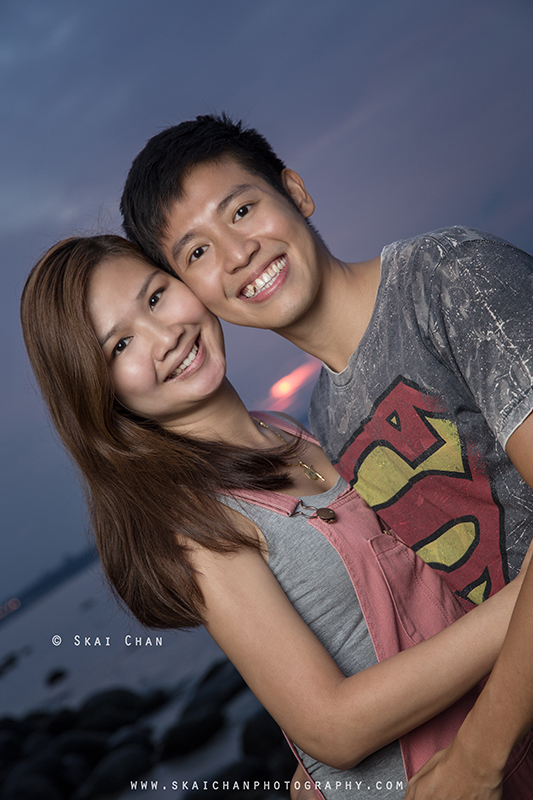 Celebrating the love of Kaiwei and Stella.

This was an impromptu casual couple shoot at the North-East side of Singapore. We were kind of chasing after the last beam of sunlight in the late hour of the gloomy day.

In order to show the details of the sky and clouds, and also to light up the main subjects (couple), I dimmed down the ambient light and fired soft light at the couple. This also allowed me to shoot at the lowest ISO possible to reduce noise on the photographs. Of course, as the sky went dimmer, I had to play by ears with my settings.

The main difficulty of the shoot was the slope at the beach where the light stand was standing on. It made the stand unstable and almost fell whenever a gust of wind came by.

21 October 2017 is their day.
Featuring ↬
Kaiwei & Stella
Credits ↬
Kaidi, Ivy, Lay Hong
Camera ↬
Canon 6D
Lens ↬
Canon 24-70mm F2.8L II
Lighting ↬
Cononmark I6M
Place ↬
Punggol Ranch & Punggol Beach
Date ↬
15 July, 2017
Photo Editing type ↬
Advanced
Disclaimer for write-up
Other Couple Photoshoot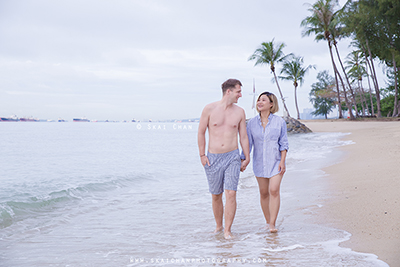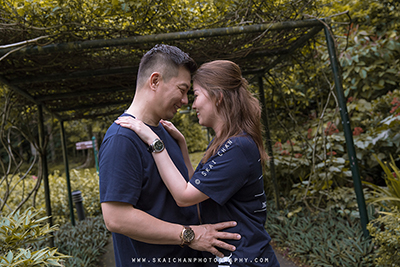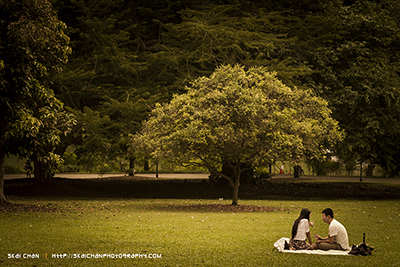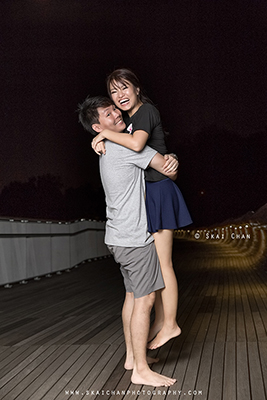 More
Couple
albums Portrait photography > All albums > All Couple albums
Page last modified on Thu, 26 August 2021