Swimsuit (Swimwear) & Night Beach Photo Shoot - Rosy Mai Xuan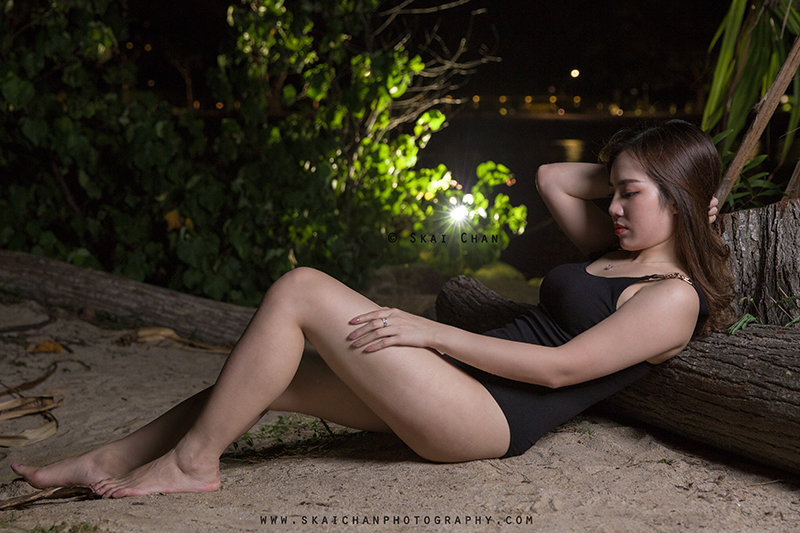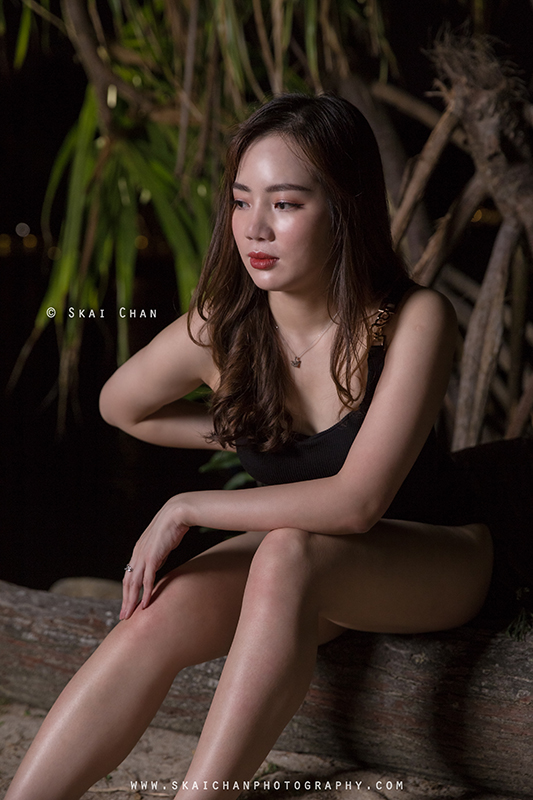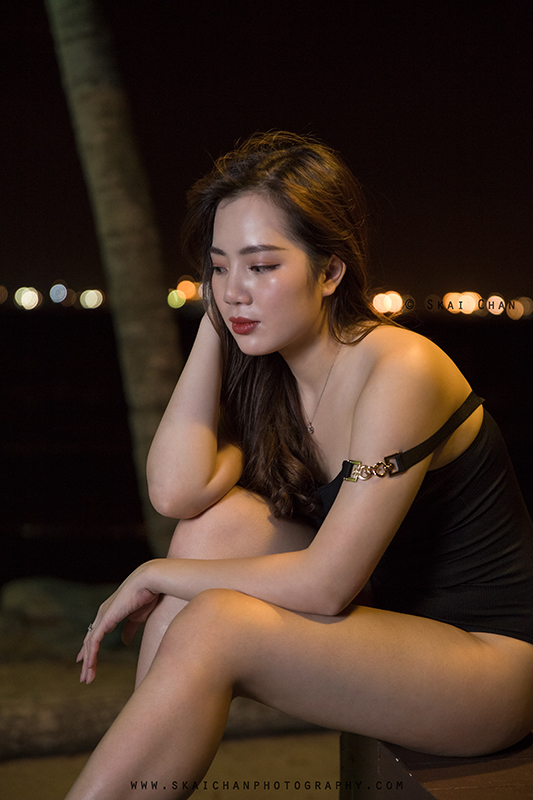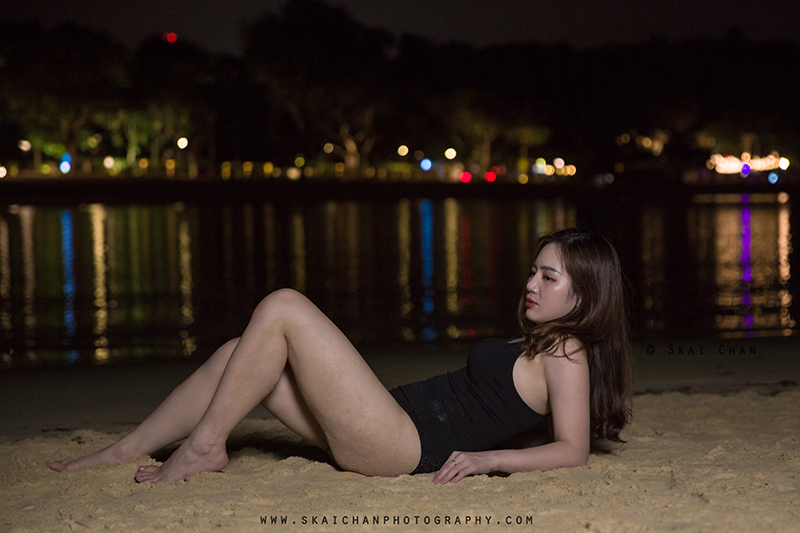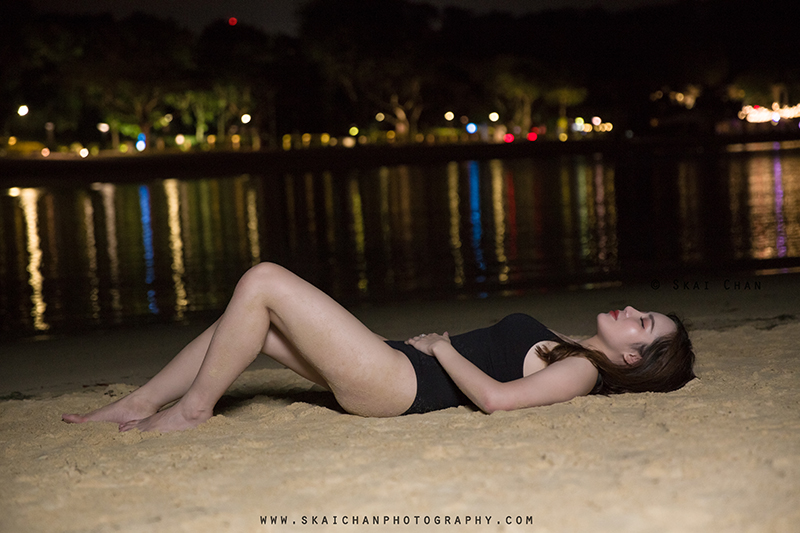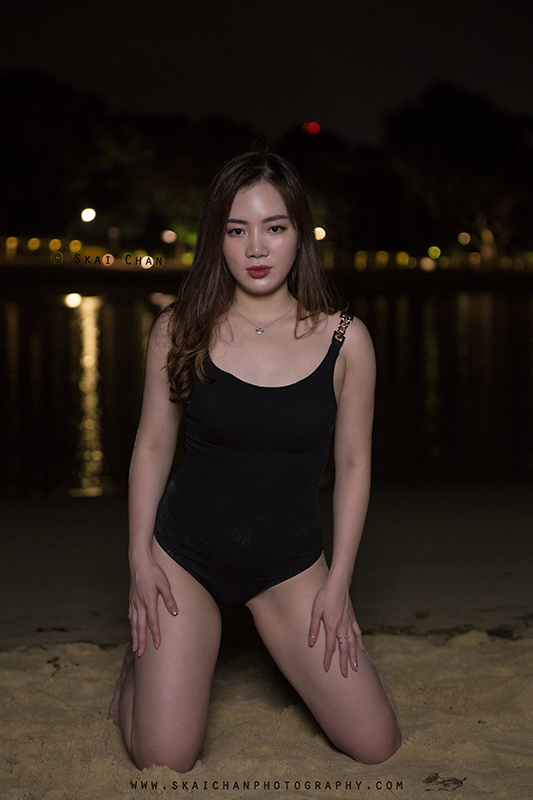 This was the second set of the shoot with Rosy as the sun went down completely after the first set. Unfortunately, she didn't have an extra set of clothes. I was quite tired by then as the earlier shoot was intense with the fast changing of the equipment's settings and that I was lack of sleep.

It was actually more suitable for me to step down my 600-watt strobe and use two speedlites instead but it was too exhausting and time-consuming to make changes in the late hour. Most of all, the place was dim and sandy, and thus I tried not to mess up more of my equipment. I was also quite afraid that the sudden strong wind might trip the light again - I couldn't save two if they were to go down together.

I tried making use of the ambient light for the shoot initially. As I proposed to go towards the water, Rosy saw a hut nearby and requested me to snap her using her phone. Then, I tried to prove to her that the quality of photographs on her phone was bad by using my camera and lighting.

I had to include that harsh spot light if I wanted to keep the background light at the sea area. Unfortunately, I wasn't able to add any colour gel to my strobe at that point of time. I could only try my best to light her up. It wasn't my usual style.

By the time we moved towards the shore area, Rosy wasn't comfortable in getting into the water since it would be colder at night. She tried to pose on top of some big rocks and finally on the sand.

We were interrupted by a security guard by the time we were going to end the shoot. He told us that the isle was supposed to be closed at 7pm.

We had supper together after we went home to keep our stuff. Since it was already near midnight already, there wasn't many choices of food and I brought her to the Indian Muslim coffee shop. Although she wasn't a fan, she was easygoing enough.

A few days later, she came over to my place and I showed her exactly how I would do post-production work. She sat by my side for around five hours just to watch me edit a few photographs. In case she would think that I had OCD, I tried not to be as detailed as usual. However, the photographs were too nice for me not to spend more time on them in the next few days.
If you appreciate my work, passion and character,
do show some support by following my
Instagram
&
Facebook
, both at
@skaichanphotography
.
If we have worked together before, do write me a
testimonial
!
Disclaimer for write-up
Other Swimwear Photoshoot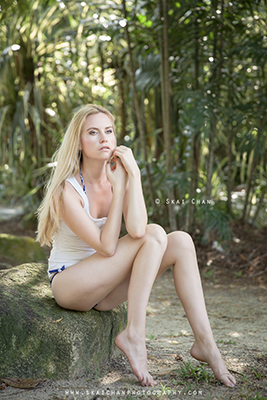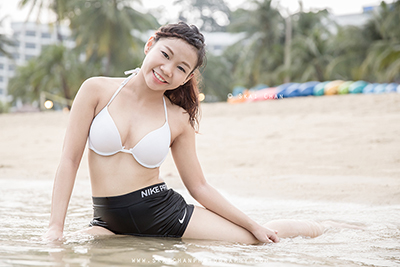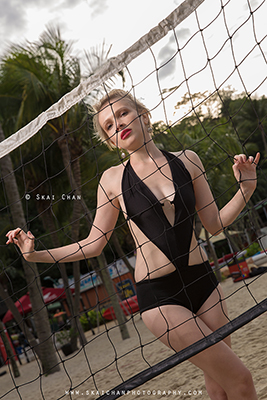 More
Swimwear
albums

View ALL albums