Beach Bikini Photoshoot with Jade Anastasia Fox Lee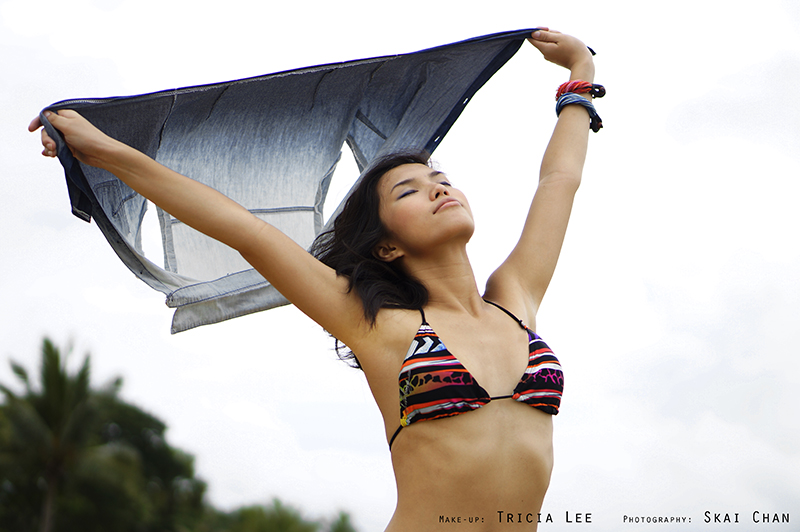 Jade has the stunning expression and personality that photographers are looking for. Her outgoing self makes photoshooting easy when it comes to selecting the theme. She has many nice angles, which makes shooting process easier as well.

She is a straightforward girl who will speak directly from her heart but her EQ is high enough to control herself. She will voice out whenever she feels something is wrong. However, to my observation, she has a fragile heart like a little girl. Jade is a pure little girl who is helpful and hopes to see her friends shine.

Jade is a joyful and playful girl. She is the friend who I can get craziest together with because we can laugh and crap over anything under the sun. She is definitely the best candidate to go out with if you just want to have a brainless day joking around to release stress.

Beneath her extremely hyperactive and humorous external self is a reserved and traditional self, which are highly contrasted and nobody would expect it.

After our shooting, Jade went through the photos to make sure none of them was overly exposed. Days later, I made my way to Tricia's house where we filtered the photos together carefully. The final photos were approved by Jade.

Beach bikini photography isn't only about showing hot babe that looks like a porn shoot. We have made it look classy.
Featuring ↬
Jade Anastasia Fox Lee
Hairstylist ↬
Tricia Lee
Makeup Artist (MUA) ↬
Tricia Lee
Wardrobe ↬
Jade Anastasia Fox Lee
Camera ↬
Sony NEX F3
Lens ↬
Sony 50mm F1.8
Location ↬
Pasir Ris Park
Date ↬
17 December, 2012
If you appreciate my work, passion and character,
do show some support by following my
Instagram
&
Facebook
, both at
@skaichanphotography
.
If we have worked together before, do write me a
testimonial
!
Disclaimer for write-up
Other Swimwear / Bikini Photoshoot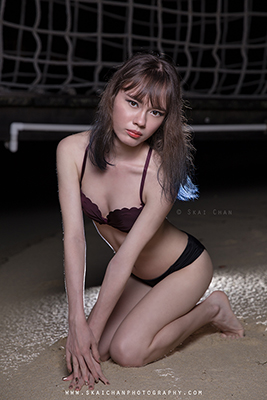 More
Swimwear / Bikini
albums Portrait photography > All albums > All Swimwear / Bikini albums
Page last modified on Wed, 19 May 2021