Bikini, Lifestyle & Fitness Photo Shoot - Beverley Angkangon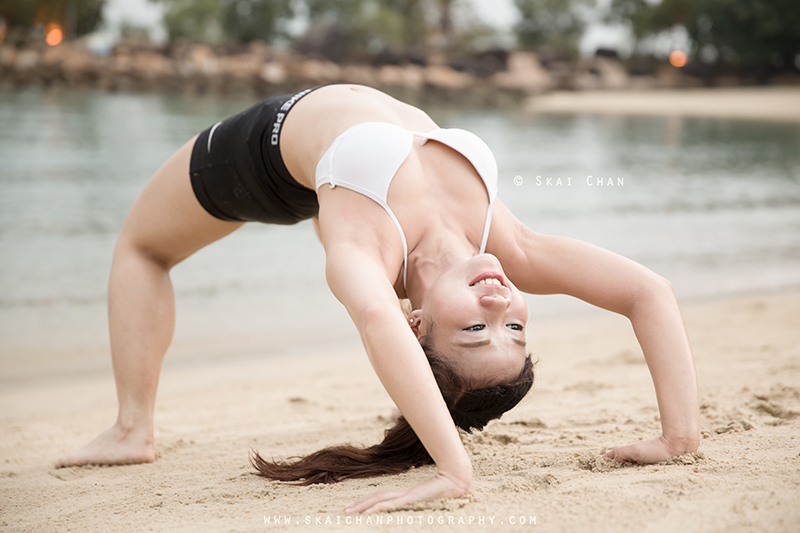 Apart from the numerous beach-goers who acted as photobombs, we were assaulted by the sudden downpour. Next, we also faced issue with the security guard from Shangri-La's Rasa Sentosa Resort who made us move our belonging about a metre away for he claimed that part of the Siloso beach belonged to the hotel. That far end of the beach was, in fact, my planned location for the shoot. The sky was overcast with gray cloud most of the time while I was pinning hope for rays of beautiful sunlight from the sunset, which never surfaced. I brought my full set of equipment in vain as I didn't have the chance to demonstrate how a professional sunset shoot would look like. At least I had accomplished one of my goals - the lifestyle shoot.

I love working with dancers and gymnasts because of their bodies' flexibility and elegance - they're trained to bend or twist their bodies to form the pleasing S-curve naturally. Beverley has an edge over them because she has experience taking part in dancing competitions and thus she is not wary of onlookers. Having the awkwardness being taken away, Beverley was very natural in front of the camera and thus was the right candidate for the shoot. That stunning performance was done with minimum instruction. It involved the positive attitude to try new things and being creative.

Working with models with the right attitude helps a lot. With proper planning, we can at least eliminate problems of styling (makeup, hair and outfit) and increase the success rate of the shoot.

I'm fortunate to work with such a gorgeous, easygoing and cooperative girl.
If you appreciate my work, passion and character,
do show some support by following my
Instagram
&
Facebook
, both at
@skaichanphotography
.
If we have worked together before, do write me a
testimonial
!
Disclaimer for write-up
Other Swimwear Photoshoot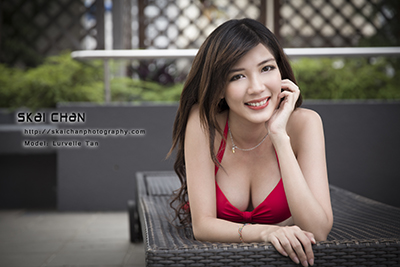 More
Swimwear
albums

View ALL albums