Art Portrait Photographer in SG
View:
🔍2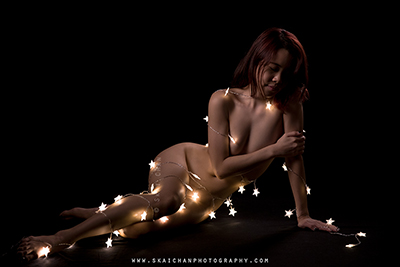 1. Cheryl Alicia Chua
@ Studio, Tanjong Pagar
🔍8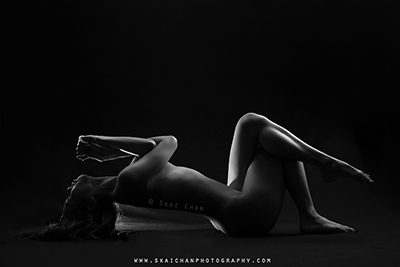 2. Cheryl Alicia Chua
@ Studio, Tanjong Pagar
🔍6

3. Cheryl Alicia Chua
@ Studio, Tanjong Pagar
🔍5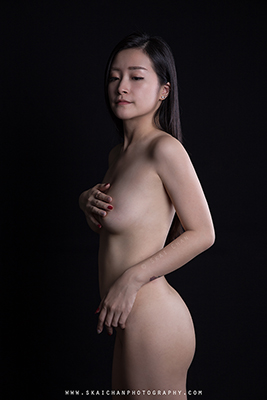 4. Huiqing
@ Studio, Tanjong Pagar
🔍7

5. Rachel Liew, Floofy, Quinn & Mochi
@ Indoor, Tampines
🔍4

6. Ko
@ Studio, Tanjong Pagar
🔍14

7. Cho
@ Studio, Tanjong Pagar
🔍8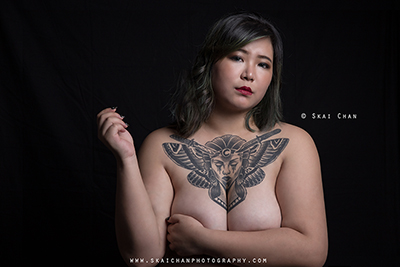 8. Isabelle Raphaela Leong
@ Studio, Tanjong Pagar
🔍11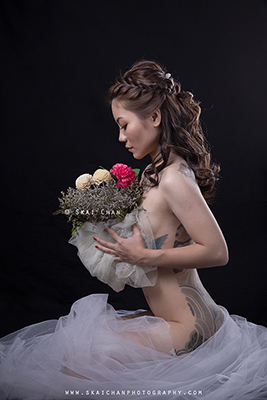 9. Eva Loa
@ Studio, Tanjong Pagar
🔍17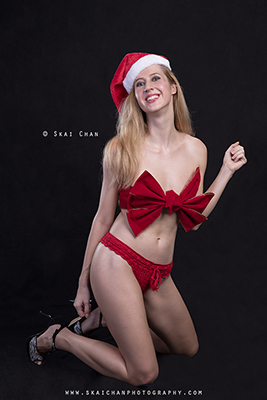 10. Zuzi Novakova
@ Makeshift studio, Pearl's Hill Terrace
🔍10

11. Val G
@ Palawan Beach, Sentosa
🔍3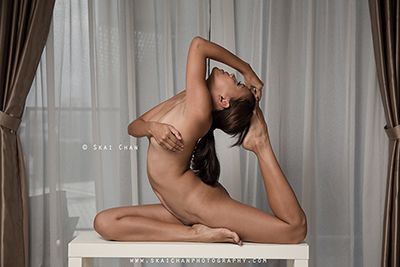 12. Karina Cognomen
@ Indoor, Kovan Residency
🔍4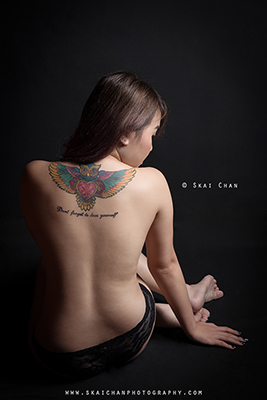 13. Kelly Lim
@ Makeshift photography studio: Gold's Gym Singapore, Lim Teck Kim outlet
🔍3

14. Monica Weng-Ong
@ Home, Hougang
Art Photoshoot Pricing & Rates
Package 1
$300
Up to 120 minutes
Up to 40 photos
Package 2
$450
Up to 180 minutes
Up to 60 photos
All booked duration includes setting up & keeping of equipment, & travelling in between location.
All photos will be returned in high resolution JPG format with basic enhancement.
Advanced enhancement (skin retouching) of photos at $40/photo; $30/photo if any HMUA under my list of HMUAs (hair and makeup artists) is hired.
Additional $100 for privacy of the photos (photographer will not put them up on portfolio & social media).
Express delivery of photos: check rates & availability with the photographer before confirmation.
Please read the service agreement to avoid any misunderstanding.
Contact me for customized package for your need.
Art Photography
Art is a way of expressing oneself and I express myself through art photography. I find presenting human bodies extremely challenging and interesting. It's amazing to be able to keep my art work tasteful even when the models are fully naked.

I've incorporated tattoos into my art, and I've made sure the tattoos are properly lighted as well as the faces of my subjects. I've worked with yogis for implied nude work to stun the viewers and I've tried working with cool props. I'm looking forward to put more of my ideas into real work.

My lighting equipment and technique help me to stand out from others. Faces are lighted beautifully when the theme requires while lighting is usually dramatic.

The talents have worked with me because of the love for the art. I'm flattered by the trust they have placed on me and I respect them for their professionalism during our shoots. I hope more people will recognise art photography as a form of art and that they will understand that girls who are doing art are decent people.

I hope to get connected with artistic people who are on the same page. Contact me to talk about art.
View:
Page last modified on Tue, 23 March 2021