Conceptual Photoshoot with Nathalie Blue




When Nathalie told me she "did not have clothes", I began racking my brain to squeeze out juices. As she was very open to ideas and trusted me a lot, I was able to come out with something creative. Since my dearest Japanese makeup artist, Yuko, was in Singapore, I was confident to create something impactful together with Nathalie's expressive looks, even though it was a last minute project.

While Yuko was styling Nathalie, including makeup, hairstyling and wrapping her up with newspaper, I took the time to set up my lighting. Thereafter, I was a little lost for there were a few options for the background and it was rather tedious to try all of them out. Since both Yuko and I had a night shoot that went beyond midnight, just slightly over 12 hours ago, I was quite exhausted.

Sticking the newspapers onto the wall was not easy for we had to minimise the use of tape in order not to damage the wall; we also had to hide the tape behind the newspaper, instead of sticking them onto the surface at the edges, since the transparent tapes were very reflective. Yuko made quite a good decision to crush the newspapers before laying them over the newspapers on the ground.

We had fun during the shoot trying out different ideas. Cleaning up the place at the end of the shoot was tedious; most of the newspaper were packed up to be recycled.
Featuring ↬
Nathalie Blue
Hairstylist ↬
Yuko
Makeup Artist (MUA) ↬
Yuko
Camera ↬
Canon 6D
Lens ↬
Canon 24-70mm F2.8L II
Strobe ↬
Cononmark B4, Yongnuo 560 Ex-III
Location ↬
Gold's Gym, Lim Teck Kim outlet
Date ↬
17 November, 2016
Photo Editing type ↬
Advanced
If you appreciate my work, passion and character,
do show some support by following my
Instagram
&
Facebook
, both at
@skaichanphotography
.
If we have worked together before, do write me a
testimonial
!
Disclaimer for write-up
Other Conceptual Photoshoot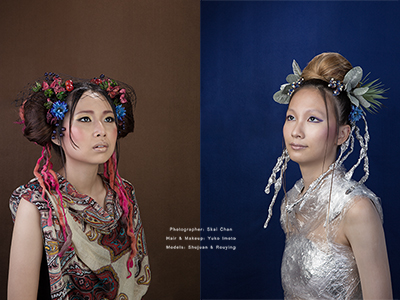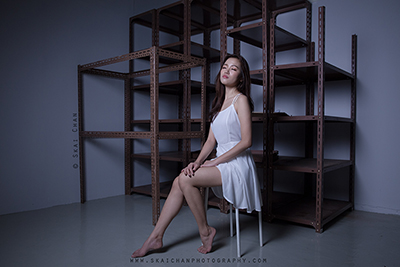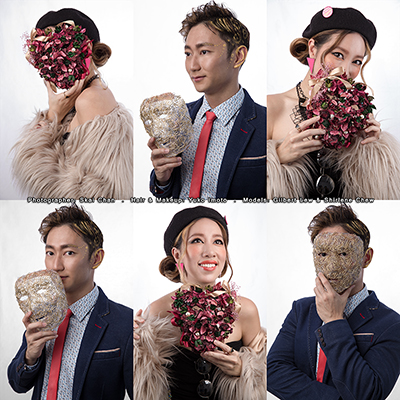 More
Conceptual
albums Portrait photography > All albums > All Conceptual albums
Page last modified on Wed, 19 May 2021