Family Portrait Photographer in SG
Family Photo Gallery
Photo Galleries:
🔍1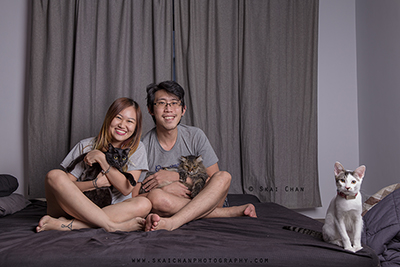 1. Nathaniel Lam, Rachel Liew, Floofy, Quinn & Mochi
@ Bedroom, Tampines
🔍8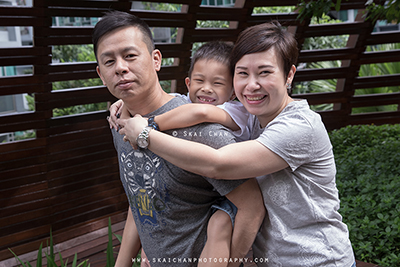 2. James, Cherlyn & Isaac
@ The Minton
Photo Galleries:
Family Photography Prices and Packages
Casual 1
$250
Up to 1 hour of natural light photography
Up to 20 photos with basic enhancement
Casual 2
$350 $300
Up to 2 hours of natural light photography
Up to 40 photos with basic enhancement
Casual 3
$450
Up to 3 hours of natural light photography
Up to 60 photos with basic enhancement
High-end 1
High-end 2
High-end 3
All booked duration includes setting up & keeping of equipment, & travelling in between location.
All photos will be returned in high resolution JPG format.
Please read Checklist, FAQ & Service Agreement before making enquiries.
Add-Ons (optional)
(Highly recommended) 1 look (professional hairstyling & makeup) at $150 for females; $120 for males.
$100 $20 for use of studio at Buona Vista; $300 to set up makeshift studio @ your location.
$100 for privacy of the photos (photographer will not put them up on portfolio & social media).
Express delivery of photos: check rates & availability with the photographer when seeking quotation.
Contact me for customized package for your need.
Family Photography
People do family photoshoots for various reasons, such as to create memory, commemorate special events (having a new born, new house etc) and to have a family picture to be framed up on the wall.

My photography style focuses on creating modern and fun photographs that are more natural. Since I enjoy interacting with kids, it definitely helps in building rapport with them during the family photoshoot to create better images.

I can work at both indoor and outdoor locations. If required, I can use professional lighting to produce flattering photographs, especially when the ambient light is dim or insufficient.

Contact me to discuss about your family photoshoot!
Page last modified on Mon, 02 August 2021