Family Night Outdoor Photoshoot with Matt, Tika, Justin, Jevon & Joleen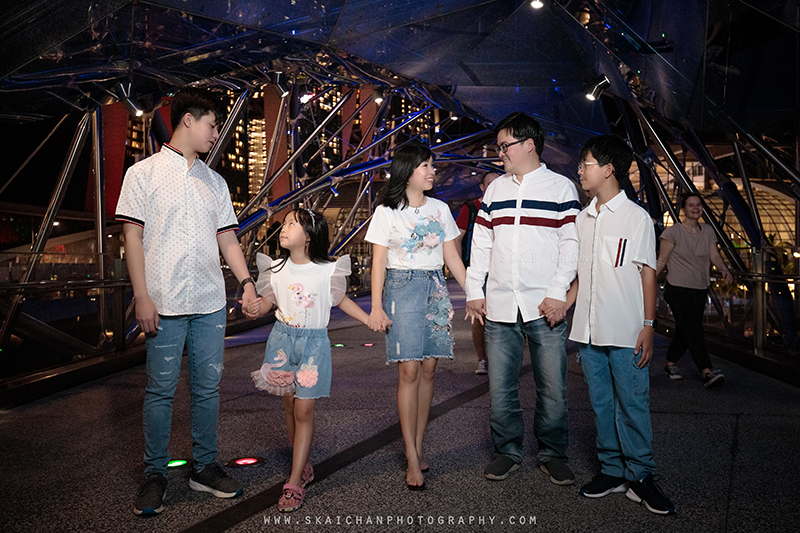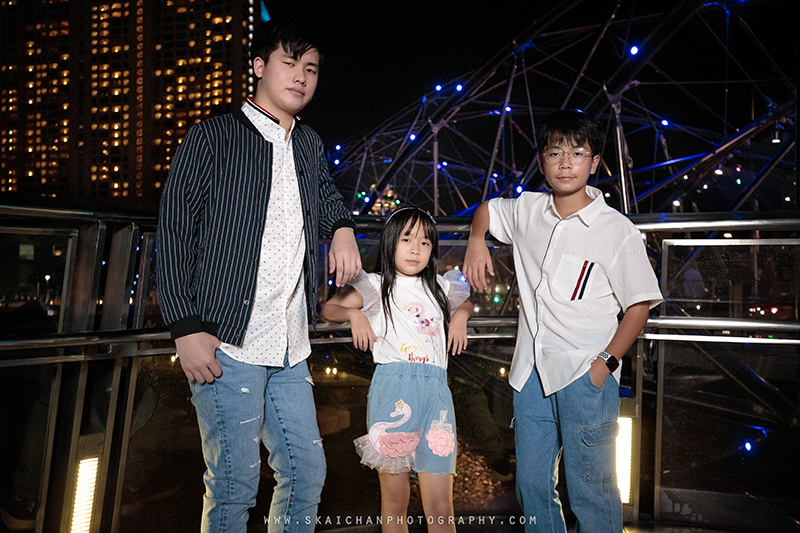 Considering all the difficulties I encountered when doing this outdoor night family shoot, I would have counted myself very lucky. This shoot was originally scheduled a day before this and I, fortunately, happened to see a piece of news stating a light show. I quickly informed Tika and we decided to postpone the shoot to avoid the massive crowd.

Without a doubt, this family photoshoot is one of the most challenging portrait photoshoots that I had done.

My initial concern was about the depth of field since there were five of them in the family and I wanted all of them to be in focus; however, the lack of ambient light required me to open the aperture instead.

I tried to share with Tika all the constraints, although it could be challenging for a non-photographer to understand me. Nevertheless, she seemed to understand and was prepared to fully cooperate with me.

Eventually, we were attacked by the brutal sexy wild wind that my lighting almost fell a few times. The passers-by interrupted us now and then, making us lose a great amount of time as we wanted to avoid photobombs.

Since I wanted to keep up with the momentum, at times, when there were passers-by during the shoot, I continued. In such a bad situation, I knew we wouldn't have gotten many photos if we simply chose to keep pausing.

My biggest worry was that they would be very concerned with the inclusion of passers-by in the background. Since it wasn't a plain background, there was hardly much I could do during post-production as I wanted to avoid making the iconic background (the bridge and Marina May Sands building) look weird.
Featuring ↬
Family: Matt, Tika, Justin, Jevon & Joleen
Hairstylist ↬
-
Makeup Artist (MUA) ↬
-
Camera ↬
Canon 6D Mark II
Lens ↬
Canon 16-35mm F4L
Lighting ↬
Godox V1C
Place ↬
Helix Bridge
Date ↬
21 November, 2022
Photo Editing type ↬
Advanced
💲 Photographer's fee ↬
Prices & packages for Family photography
Follow my Instagram & Facebook to get more updates.
Other Family Photoshoot
Portrait photography > All albums > All Family albums