Yoga Photoshoot with Mel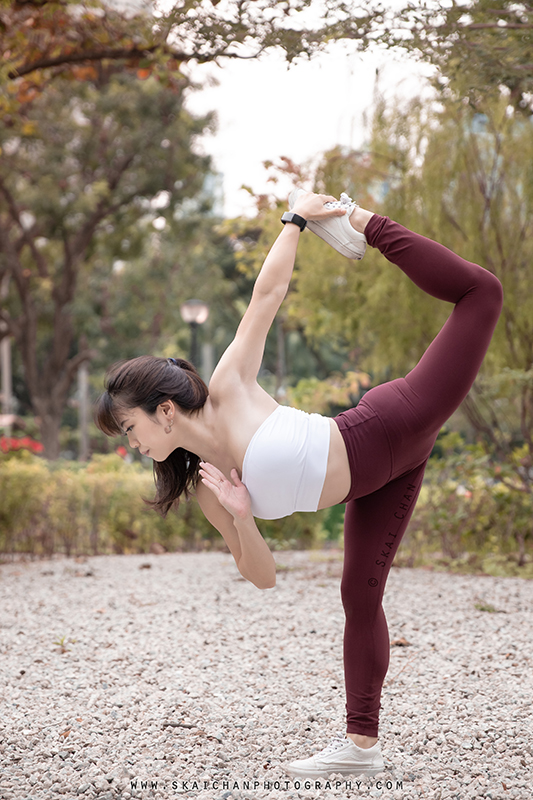 This yoga photoshoot was the last set of photoshoot for the day with Mel.

Apart from the yoga outfit that I had suggested, Mel brought along more outfits so that we could have more choices. Eventually, we decided on this white top. I was impressed by her toned physique.

I couldn't get enough information about the park from Google during my research and I overestimated the scenery. Eventually, I also realised some of the images I had seen online were just a small portion of the park. I had to play with angles to reduce the amount of concrete in the background.

Apart from that, I also had to wait for the passers-by to stroll out of the scene at the back. We also met very nice residents around who quickly moved out of space for us to resume our shoot. Their kind consideration lighted up my day furthermore.

Fortunately, Mel was patient and understanding when I was trying to figure out the exact spots to work on. Since she was natural in front of the camera, especially while doing her art, we were able to speed up the entire shoot to compensate for the loss of time.

Mel stunned me with some difficult yoga moves. Her basic yoga poses displayed elegance. Whenever she smiled, the vehicles along the road seemed to stop to admire the purest and most innocent soul.

After we called it a day, Mel wanted to give me a coffee treat but I had to rush off for personal stuff. Since it was dinner time and that it would take her quite time to get home, I bid her farewell with guilts that my new good friend would be starving for quite some time.
Featuring ↬
Mel
Hairstylist ↬
Mel
Makeup Artist (MUA) ↬
Mel
Wardrobe ↬
Mel
Camera ↬
Canon 6D
Lens ↬
Canon 24-70mm F2.8L II
Lighting ↬
Natural Light
Place ↬
Tiong Bahru Park
Date ↬
23 December, 2021
Photo Editing type ↬
Advanced
💲 Photographer's fee ↬
Yoga photoshoot prices & packages
Follow my Instagram & Facebook to see more pictures.
Other Yoga Photoshoot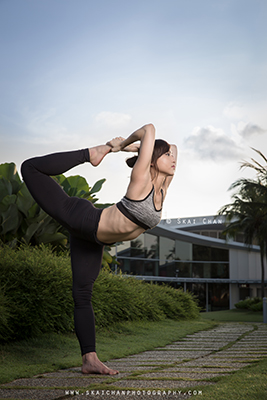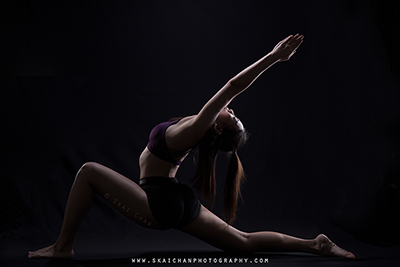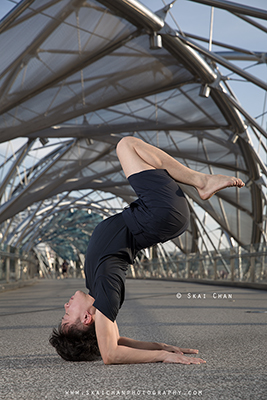 More
Yoga
albums Portrait photography > All albums > All Yoga albums