Themed Pre-Wedding Photoshoot with Shengyang & Huiting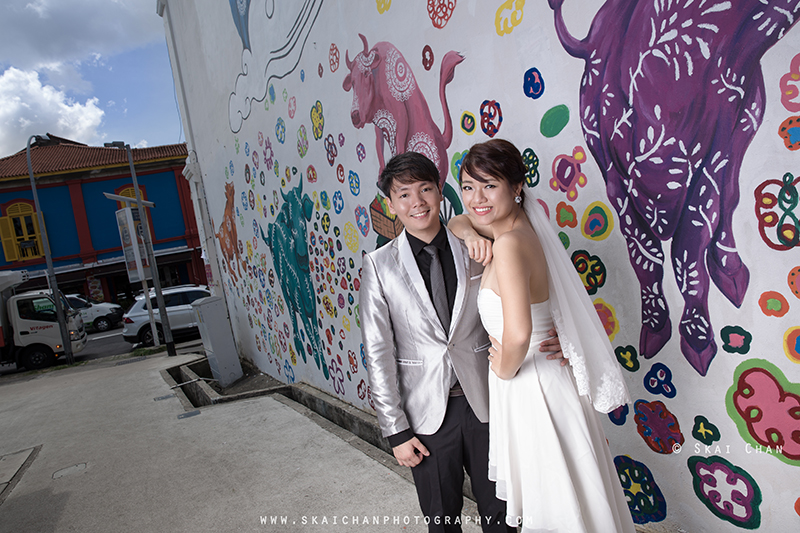 I have waited for many years for this pre-wedding photoshoot. Shengyang and Huiting were already an item when I first knew them and thus, many people were anticipating for their grand moment.

Huiting is one of the kindest people in this world. She first amazed me by joining "Hair for Hope" and had her long hair (on head) shaved. She has been organising volunteering work to help and accompany the elderly from some rented flats. She also helps other charity and non-profit organisations to gather manpower as she somehow has great support from volunteers, and she never fails to "throw bombs" at the very last minute. Over the years, nobody can really keep track of her ongoing impromptu projects. I foresee her getting some national social worker award in future if the awarding body doesn't penalize her for having bad grammatical mistakes (way worse than mine). Personality aside, Huiting is a natural beauty with great asset who doesn't show off her charm. Due to both her internal and external beauties, I greet her by "chiobu" in private.

Shengyang is a Mr Nice guy with a boyish looks. By accepting a girl like Huiting, we can see his benevolence because he is willing to spend a lot of time helping her in her countless volunteering projects; besides, he also has to face the fact that his wife is going to spend a big portion of income (may include his) doing charity work while both of them are not born with silver spoons. Shengyang is an unsung hero who does not want to steal any limelight. During volunteering projects, he will quietly go around to take care of elderly who are bedbound and not able to join the activities with the rest. He's sincere and understanding and definitely someone who gives others a sense of security.

I took quite a long time to get prepared for the shoot due to the hesitation for the equipment to be brought along. The scale of the entire shoot was huge because of the various locations - both indoor and outdoor - and I wanted to make sure I could get the best lighting possible for every scene. However, the thought of travelling with the amount of equipment and time constraints made me decide not to be over ambitious.

The four of them, including the volunteered (Huiting volunteered her) driver, Jiayu, and HMUA, Ivy Tan, had problems finding my place. I was glad I didn't bring my huge roller bag along because there wasn't much space left in the car boot - my one-metre tall roller bag could never fit in. I was glad to be able to demonstrate my love-hate relationship with Huiting, such that Ivy was confused.

We started the first set of the shoot at Banana Leaf Apolo (Race Course Road outlet) since both of them loved the restaurant. Although the owner had kindly allowed us to use the place for shoot, the walking space between the tables were not wide enough for me to set up my light modifiers without getting in the way of the staffs and other customers. I played with bounced light instead, although I was unable to bounce it at a better angle to reduce shadows.

The second set was done at around the Little India district near the restaurant. Both of them loved the district. It wasn't a good day for outdoor shoot because of the clear sky and the noon sun mocked at us. I comforted myself by thinking at least it did not rain. I used my new big brolly instead of setting up a softbox due to time constraint. Eventually, my 600W strobe was belittled by the sun at times. I had to wait for the little cloud to block the sun occasionally, or otherwise, the shadows would be too strong for a non-edgy shoot.

It was not the most ideal lighting I had anticipated but I was glad to capture their natural interactions.
Featuring ↬
Shengyang & Huiting
Hairstylist ↬
Ivy Tan
Makeup Artist (MUA) ↬
Ivy Tan
Wardrobe ↬
Shengyang & Huiting
Credits ↬
Banana Leaf Apolo, Jia Yu
Camera ↬
Canon 6D
Lens ↬
Canon 24-70mm F2.8L II
Lighting ↬
Canon 600 EX-RT, Cononmark I6M
Place ↬
Banana Leaf Apolo (Race Course Road), Little India
Date ↬
10 July, 2017
Photo Editing type ↬
Advanced
Disclaimer for write-up
Other Pre-Wedding / Bridal Photoshoot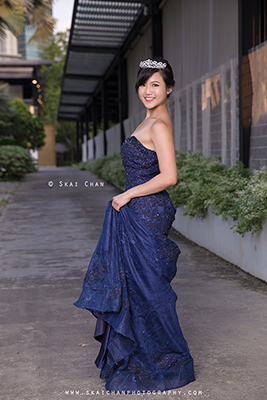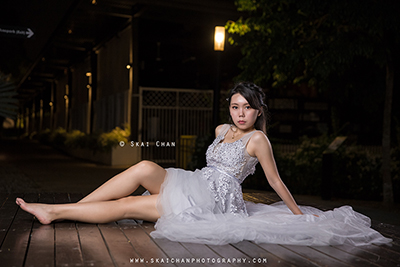 More
Pre-Wedding / Bridal
albums Portrait photography > All albums > All Pre-Wedding / Bridal albums
Page last modified on Thu, 26 August 2021