Art Photo Shoot - Isabelle Raphaela Leong




The main focus of this shoot was about the tattoos. The concept of implied nudity added sexiness to the art work. As usual, making these work tasteful was one of the biggest challenges for any sexy shoot.

Although most people would be drawn to her assets instead, Isabelle had a pretty face. The large tattoo at her upper body was an attention-grabber. I was glad that she was confident and open-minded. My greatest worries was the kind of shoot people would sweet-talk her to do after she uploaded the photographs.

Isabelle was one of the most hardworking girls who would put in extra effort. She even went to source for the black fabric before the shoot. During the shoot, she also worked very hard such as twisting her arms and legs so as to show and hide some tattoos at the same time. She also had great patience as she waited for me to pinpoint my lighting onto the specific tattoos.

I used up to three strobes for this shoot. The challenges (for both of us) and interesting things about this shoot were:

- to pose Isabelle in a flattering way to show her beautiful curves.
- to light her face up beautifully while using the light to shape her body more.
- to make sure the focuses were on both her face and the tattoos, in term of posing, whereas the tattoo might be stretched for certain poses.
- to light up the specific tattoo, which would be moved whenever she started the actual posing and thus missing the required spot.
- to battle with the limited space of the mid shift studio.


In the beginning, we had the luxury of having Deen to assist us. It was a good shoot with laughters.
If you appreciate my work, passion and character,
do show some support by following my
Instagram
&
Facebook
, both at
@skaichanphotography
.
For photo shoot with me, do
contact me
for discussion.
Disclaimer for write-up
Other Art / Glamour Photoshoot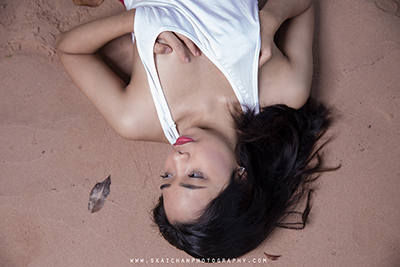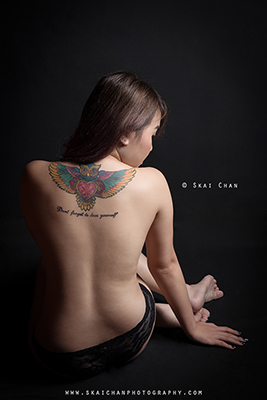 More
Art / Glamour
albums

View ALL albums