Edgy Friends / Sisters Themed Photoshoot with Huiqing and Jasmine Tan




Both Huiqing and Jasmine made effort to discuss over the outfits with me for this set as well. Fortunately, they had bought the same piece of top, except in different colours. I thought the design was simple enough to not grab too much attention since this wasn't a fashion shoot.

To create the edgy look while bringing focus to both of them, I used a black backdrop. Since I wanted to create the most suitable lighting for different postures instead of using the same ones, I further exhausted myself to make adjustments in between. They were patient as usual.

The biggest challenge of doing this photoshoot was that we needed both of them to look good and correct at the same time for each snap. As expression was crucial, it was a big challenge for non models.

The results speak for everything.

I hope this would encourage non models to step out of their boundaries to do photoshoots that require them to not smile in front of the camera.
Featuring ↬
Huiqing and Jasmine Tan
Hairstylist ↬
Huiqing and Jasmine Tan
Makeup Artist (MUA) ↬
Huiqing and Jasmine Tan
Wardrobe ↬
Huiqing and Jasmine Tan
Camera ↬
Canon 6D
Lens ↬
Canon 24-70mm F2.8L II
Lighting ↬
Godox AD600BM, Cononmark B4, Yongnuo 560 III, Yongnuo 560 IV
Place ↬
Photography studio (Tanjong Pagar)
Date ↬
26 July, 2020
Photo Editing type ↬
Advanced
Disclaimer for write-up
Other Themed Photoshoot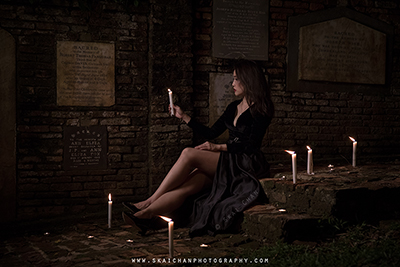 More
Themed
albums Portrait photography > All albums > All Themed albums
Page last modified on Thu, 26 August 2021