Outdoor Casual Couple Photoshoot with Andrew & Joelle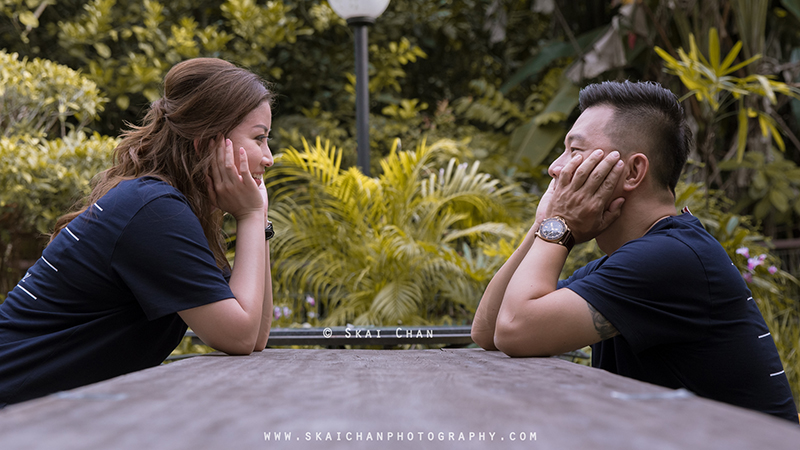 Yet again, my portrait photography journey was blessed, for I was able to meet and work with nice people like Andrew and Joelle.

Joelle approached me to do this casual outdoor couple photoshoot for Andrew and her to commemorate their marriage, which would commence a month later. They wanted to keep their marriage very simple and thus they prepared a couple tee, instead of wedding gown, for this casual photoshoot.

Joelle had quite a long conversation with me over days and shared many things with me, so that I could understand her more. It was as if we had known each other for years. We also discussed over the location and since their favourite hangout place was at Dempsey Hill, we decided to do the couple photoshoot over there.

My focus on the casual couple photoshoot would be to capture natural moments of the couple through real interaction. I would be using natural light.

Since I wasn't familiar with the place, I made my way over there earlier to scout the surrounding. Unfortunately, the weather was hot and humid, and it was affecting Joelle's makeup. Some spots that Joelle was eyeing were no longer available. We tried to seek permission from the bar that the couple had frequented to take some snaps but they didn't allow three guests due to the pandemic, although I explained I wouldn't even be at the same table and I would have my mask on all the while.

After some delay, we managed to get some sweet photographs of the couple around the place. I was glad that we weren't being chased away by some of the shops' owners when we happened to be using their outdoor premises for the photoshoot.

Although Andrew was only expecting to get a few good photographs, I didn't want to short-change them by ending the photoshoot earlier. I also believed it wasn't only about the photographs but the memorable experience of them creating the work together.

We then headed over to the nearby Singapore Botanic Gardens, where I knew the trees would shade us from the direct sun. My heart was heavy for I was worried that it would be too exhausting for the couple. Nevertheless, they cooperated fully with me to create more cute and memorable photographs.

It was heart-warming to witness how the couple tried to make each other laugh. I could see how they enjoyed each other's companionship. Their passion gave me the energy to love life more.

While we were travelling around Botanic Gardens, Andrew started asking me about my work and I was quite delighted of the concern. It meant a lot to me because I knew I wasn't just a photographer or stranger to them.

The challenges of the day were the weird weather (cloudy yet warm), the uncertainty of the usage of places at Dempsey Hill and the crowds at Singapore Botanic Gardens. After all, it was a casual couple photoshoot that I was using natural light, unlike high-end photoshoot that I had to carry along heavy and bulky lighting equipment, it was rather easy for me.

At the end of the photoshoot, I followed them to the carpark as my bag was inside Andrew's car. Andrew then dropped me at one of the nearest MRT stations. I felt a little awkward since I was drenched with sweat earlier but I was glad to be able to interact with them furthermore.
Featuring ↬
Andrew & Joelle
Hairstylist ↬
Unknown
Makeup Artist (MUA) ↬
Unknown
Wardrobe ↬
Andrew & Joelle
Camera ↬
Canon 6D
Lens ↬
Canon 24-70mm F2.8L II
Lighting ↬
Natural light
Place ↬
Dempsey Hill & Singapore Botanic Gardens
Date ↬
22 June, 2021
Photo Editing type ↬
Basic
Disclaimer for write-up
Other Couple Photoshoot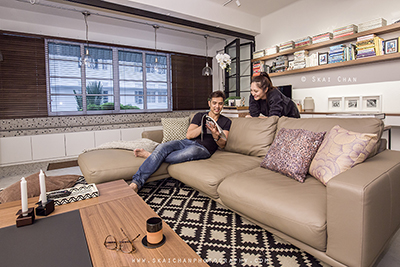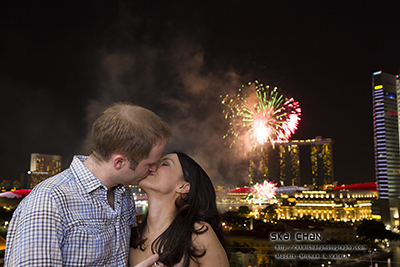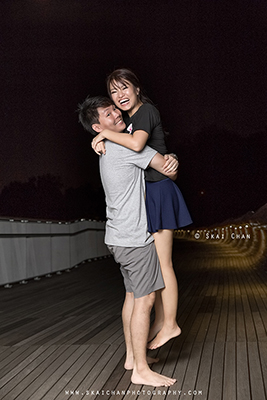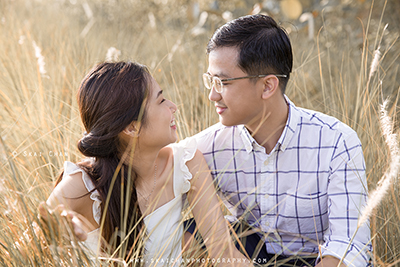 More
Couple
albums Portrait photography > All albums > All Couple albums
Page last modified on Thu, 26 August 2021