Conceptual Photographer in SG
Quick Navigation:
Portfolio: Conceptual Photoshoots
🔍9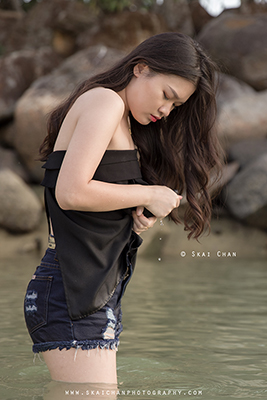 1. Janice Sui
@ Tanjong Beach, Sentosa
🌞 Natural light photography

🔍4

2. Ko
@ Photography studio @ Tanjong Pagar
⚡ Flash photography

🔍10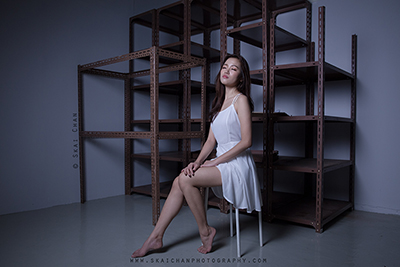 3. Skylar Tay Shixuan
@ Indoor, Pearl's Hill Terrace
⚡ Flash photography

🔍10

4. Val G
@ Palawan Beach, Sentosa
⚡ Flash photography

🔍2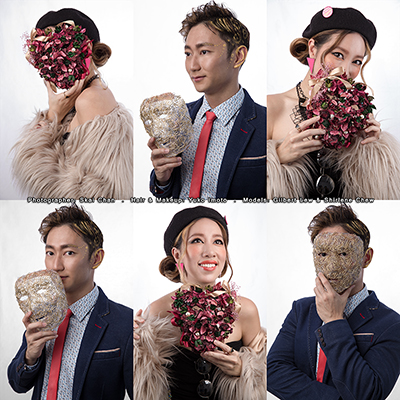 5. Gilbert Lew & Shirlene Chew
@ Photography Studio @ Tanjong Pagar
⚡ Flash photography

🔍2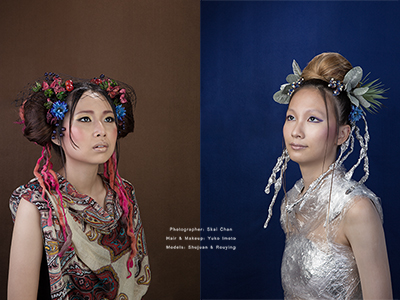 6. Puang Shujuan & Tan Rouying
@ Photography Studio @ Tanjong Pagar
⚡ Flash photography

🔍2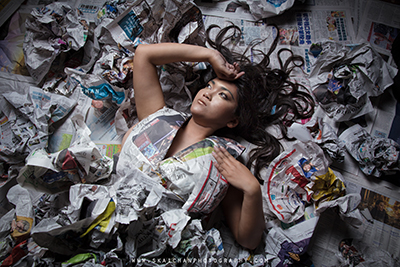 7. Nathalie Blue
@ Makeshift Studio: Gold's Gym Singapore @ Lim Teck Kim
⚡ Flash photography

Conceptual Photography Services in Singapore
Hey there, great to have you interested in my conceptual photography services! I'm Skai and I'm all about creating personalised and meaningful photo concepts for individuals like you.

Conceptual photography is all about turning your unique ideas and concepts into stunning visual stories. I'll take the time to understand your story, your vision and your personality to make sure that every photo I take is unique and special.

I like to use my creativity and imagination to add an extra layer of depth and meaning to my photos. My photography is like a canvas, on which I paint your imagination with my camera lens, bringing it to life in a way that's beautiful and artistic. You can count on me to create images that are full of life and emotion, capturing the essence of your idea in every frame.

I'm always on the lookout for interesting angles, unique perspectives and creative lighting to make your photos pop. With my extensive knowledge of lighting and professional equipment, I can create a variety of moods and atmospheres, from bright and vibrant to moody and dramatic.

As an experienced photographer, I specialise in two distinct styles: professional photography, where the pure beauty of natural light reigns supreme, and high-end photography, where the artistry of artificial light takes centre stage.

So if you're looking for personalised, creative and meaningful photography services in Singapore, do read on!
Natural Light Conceptual Photography Session
In the world of natural light photography, I'm like a light whisperer, harnessing the power of natural light to create jaw-dropping compositions. I chase that ever-changing sunlight, using it to bathe my subjects in a soft, ethereal glow. The result? Timeless and authentic images capture the true essence of the moment in all its natural splendour. I bring out the best in every subject, revealing her unique qualities in a way that'll leave everyone captivated and grinning from ear to ear.
Flash (High-End) Conceptual Photography Session
In my high-end photography sessions, I introduce a touch of enchantment with artificial light. Picture me as a wizard of illumination, armed with professional lighting equipment to sculpt and shape the scene with finesse. I play with shadows, casting them dramatically or I bathe my subjects in a radiant glow, turning them into heavenly beings. This style lets me dive into a world of boundless creativity, where visually striking and conceptually rich images come to life. From dazzling fashion editorials to mind-bending conceptual projects, my high-end photography sessions elevate the artistry and sophistication of every frame.
Other Art Photography Sessions
In addition to my professional and high-end sessions, I also dabble in the captivating world of art photography. Oh yes, we're talking about boudoir sessions, where beauty and confidence intertwine to create sultry and empowering images that'll make you go "wow!" Implied nude? Oh, you betcha! We'll play with the art of suggestion, leaving a little something to the imagination while still igniting the flames of desire.

But wait, there's more! Tattoo photography is another realm I delve into, capturing the vibrant inked expressions that adorn the human canvas. Each tattoo tells a unique story and I make it my mission to bring those stories to life through captivating visuals. And let's not forget the wonder of themed photoshoots! From whimsical fairy tales to bold and edgy concepts, we'll venture into a world of imagination where the ordinary transforms into the extraordinary.

By exploring these different genres, I gain a wealth of experience that enhances and fuels my photography. Each session brings new challenges, new perspectives and new opportunities to stretch my creative muscles. It's like a delightful smorgasbord of artistic exploration, where I get to refine my skills, experiment with different techniques and ultimately become a more versatile and well-rounded photographer.
Testimonials: What Clients Say about Skai


"I have known Skai for 6 years and my first impression of him is a very humble and professional photographer who takes his work seriously. I remember my first shoot with him was at Pinnacle @ Duxton rooftop garden. I was very new to photoshoot and he guided me along on how I should pose and smile. He is very patient to a newbie like me! Because of him, I have the opportunities to do many more shoots together - Lifestyle shoots at IKEA, at the alley at Duxton Hill, collaboration with MUA Yuko and mostly recently, a casual shoot with my husband at Jurong Lake Park! He is definitely someone you will find joy to work with! I will highly recommend to anyone who is looking for a professional photographer!"
- Shujuan
Booking Information
Hey there, interested in booking a conceptual photography session with me? Great choice! Let me give you all the information you need to get started.
Contact me with the purpose: Firstly, to book a conceptual session with me, simply head to my contact page where you can find the link to text me via WhatsApp. Please indicate your purpose and the package you are interested in, or otherwise, I may mistake your text as a spam.
Consultation: We will have a consultation to discuss the type of event, the date, location and your preferred style of photography. This will help me understand your vision and see if we are a perfect match. We will also go over the package options and pricing. However, do note that I will only provide advices and suggestions after you have confirmed and booked my services officially.
Place deposit: To secure your booking, a 50% non-refundable deposit is required. Once your deposit is received, your date and time will be reserved exclusively for you.

Don't worry, I'll send you all the necessary payment details when you decide to book with me. Payment can be made via PayNow or PayPal (PayPal requires extra fee).

The remaining balance is due on the day of the photoshoot.
Remember that it's best to book my photography services in advance to ensure availability. So don't hesitate to contact me as soon as possible to secure your date!
Prices & Packages for Conceptual Photography
Quick explanation: The most considerable portion of my photography cost is calculated based on the (1) duration booked, (2) equipment required (natural light/ flash), (3) type of editing (basic/ advanced) and (4) extensiveness of planning required.

Please read the full explanations so that you can make a better decision.
🌞 Natural Light Photography
Up to 1 Hour: $320
Up to 2 Hours: $420 $450

Additional Hour: $150/block hr
Deliveries
Up to 30 photos/hr
Basic Edit (exposure & colour correction)
Digital copies (high resolution JPG)
Photos selection in low resolution PDF
Special Requests/ Add-Ons
(Subject to availability)
Face to Face discussion:
Starting from +$100
Photographer to scout venue(s):
Starting from +$100
Shoot at beach/ sandy/ dirty venue:
Starting from +$50
Additional photos (basic edit):
+$5/photo
Same-day photo edit (basic edit):
+$50/photo
Expedited photo edit (basic edit: 3 days after shoot):
+$50/hr booked
Advanced edit (skin retouching):
+$50/photo
Revision of photo edit (advanced edit):
+$15/photo
Privacy of photos:
+$100/hr booked
⚡ Flash Photography (High-End)
Up to 1 Hour: $450
Up to 2 Hours: $600

Additional Hour: $150/block hr

⚡ Flash photography (one-light set-up)
🌞 Use of natural light when necessary
Pace of shoot: Slow
Deliveries
Up to 30 photos/hr
Basic Edit (exposure & colour correction)
Digital copies (high resolution JPG)
Photos selection in low resolution PDF
Special Requests/ Add-Ons
(Subject to availability)
Face to Face discussion:
Starting from +$100
Photographer to scout venue(s):
Starting from +$100
Shoot at beach/ sandy/ dirty venue:
Starting from +$50
Additional lighting set-up: +$50/light
Additional photos (basic edit):
+$5/photo
Same-day photo edit (basic edit):
+$50/photo
Expedited photo edit (basic edit: 3 days after shoot):
+$50/hr booked
Advanced edit (skin retouching):
+$50/photo
Revision of photo edit (advanced edit):
+$15/photo
Privacy of photos:
+$100/hr booked
⚡ Studio (Flash)
1) My photo studio,
2) Your booked external studio, or
3) Makeshift studio @ your location
Hairstyling & Makeup
$180 /Female
$120 /Male
1x Hair & Makeup Artist (HMUA)
Up to 1 hour
1 Look (Hairstyling for a neat look & Makeup)



Add-Ons

Follow through the photoshoot: +$70/hr

Details: makeup artists and hairstylists
NOTE
⏳

All booked duration

Includes changing of equipment, wardrobe, makeup, hairstyle and travelling (if applicable) during the shoot.
📰

Please read

(1) Checklist for hiring a photographer, (2) FAQ and (3) Service Agreement and Privacy Policy before making enquiries.
💡

Ideas and advice

Will only be given to serious clients after a booking fee is being placed.


✆ Contact me now for a customised package tailored to your personal needs.
Surcharges
My photography packages are designed to help my clients save cost. I'm able to provide affordable photography rates because I don't include the additional services, which most clients don't need.

I have listed the common special requests from clients at the bottom of the packages. For the uncommon ones, do look through the full list of surcharges to avoid miscommunications.
Skai the Conceptual Photographer
Hey, I'm Skai and I'm a conceptual photographer who's all about storytelling and stirring up emotions with my art. I live for pushing boundaries and trying out fresh styles and techniques that challenge both myself and my clients. In my book, every snap I take should be a masterpiece, and I'm all about making that a reality.

My passion for photography ignited when I was a youngster, and as time went by, I polished my skills and crafted my own distinct style that sets me apart from the rest of the pack. I'm constantly on the prowl for novel and imaginative ways to capture moments and make each session enjoyable for everyone involved.

I take a unique perspective and a curious mind to every shoot, primed to discover new opportunities and immortalise something genuinely exceptional. Be it a wedding, a fashion shoot or a personal project, I'm determined to produce images that are stunning, thought-provoking and touch people's hearts.

At the end of the day, my ultimate goal is to use my photography to make a positive impact on the world, whether it's by shedding light on social issues or just spreading joy. So, if you're searching for a photographer who can help bring your vision to life with breathtaking results, don't hesitate to give me a shout. I've got you covered.
What Sets Skai Apart from Other Conceptual Photographers
Well, let me tell you what makes my conceptual photography stand out from the rest. Here are some key points to consider:, celebrate diversity and spread joy. My photos convey a message, tell a story and evoke emotions in those who view them.
Personalised approach: I take the time to get to know my clients and their unique personalities, ideas and preferences. This helps me to create bespoke photo concepts that are tailored to their specific needs and desires.
Creative experimentation: I'm not afraid to push the boundaries and try new techniques and styles to create something truly one-of-a-kind. I'm always looking for ways to elevate my photography and challenge myself to think outside the box.
Expert lighting: Whether it's natural light or my own professional equipment, I know how to use lighting to create dynamic and visually stunning photos that make my subjects pop. I focus on creating depth, texture and a three-dimensional feel in every shot.
Fun and relaxed experience: I strive to create a comfortable and enjoyable environment for my clients, so they feel at ease in front of the camera. This helps to capture authentic and natural shots that truly reflect the essence of the subject.
Impactful storytelling: I believe that photography has the power to make a positive difference and I use my art to raise awareness for social issues
Skai's Approach to Conceptual Photography
When it comes to my approach to conceptual photography, I'm all about telling a story with every shot and capturing the unique essence of my subjects. To do this, I first get to know my clients on a personal level. I want to understand their personalities, inspirations and communication goals so that I can create bespoke photo concepts that are tailored to their needs.

Generic, cookie-cutter shots are not my style. I'm all about creating something truly one-of-a-kind that reflects my clients' individuality. I love experimenting with new techniques and styles to push the boundaries and take my photography to new heights.

Lighting is a big part of my approach and I use professional equipment to create eye-catching and dynamic photos that make my subjects stand out. Whether I'm using natural light or my own equipment, I always strive to make my subjects look three-dimensional and add depth and texture to every shot.

But photography shouldn't just be about getting the perfect shot - it should also be enjoyable and fun for everyone involved. I create a relaxed, comfortable environment for my clients and build a rapport with them to put them at ease in front of the camera. By doing so, I can capture natural, authentic shots that truly showcase the unique personality of each subject.
Skai's Vision and Goals in Conceptual Photography
As a conceptual photographer, my goal is to create art that moves and inspires my audience. I want my photos to convey a message, tell a story and elicit emotions that stay with viewers long after they've looked away.

In pursuit of this vision, my aim is to constantly push the limits of traditional photography and explore new styles and techniques that challenge not only myself but also my clients. I strive to create concepts that are unique, provocative and visually stunning, using both established and experimental methods to achieve my desired effect.

But beyond just creating art, I also prioritise providing an unforgettable experience for my clients. I believe that taking photos should be a joyful, memorable experience for everyone involved. I aim to create a warm, relaxed environment that encourages my clients to let their personalities shine through, resulting in photographs that truly capture their essence.

Ultimately, I aspire to be a leading figure in the world of conceptual photography, using my art to make a positive impact on the world. Whether I'm raising awareness for social issues, celebrating diversity, or simply bringing happiness to people's lives, I want to use my work to make a difference. I firmly believe that photography has the power to change hearts and minds, and I'm determined to be a part of that movement.
How Skai Began Doing Conceptual Photoshoots
When I first began portrait photography, I found myself doing very normal fashion photoshoots and quite frankly, it was boring. But when people saw my portfolio, they kept approaching me for the same kinds of "boring" photo concepts. It became a vicious cycle and I knew I had to do something different.

Luckily, I had a commercial makeup artist friend who was coaching me on styling. She teased and nagged at me for being boring too but it was a wake-up call. I wanted to create something special and eye-catching. So, I decided to work on glamour and themed photoshoots because I believe these two types of photography genres are more interesting.

That's when I began doing special-themed photoshoots and suggesting unique concepts to models who approached me. I realised that for me, it's all about the concept. I wanted to tell a story with my photos and evoke emotions in people.

Then one day, my makeup artist friend from Japan came over to Singapore, and we decided to collaborate on some conceptual shoots. Her ideas were simply mind-blowing! It was like a spark had been lit inside of me and I knew that this was the direction I wanted to take my photography.

From then on, I leaned towards trying to do more conceptualised shoots.
Why Skai Loves Doing Conceptual Photoshoots
Conceptual photography is my absolute favourite thing to do. It's more than just snapping some pictures - it's about creating art. I am constantly pushing myself to come up with ideas that are intriguing and will make me stand out from the crowd. Not gonna lie, it's pretty cool to have people take notice of my work.

But that's not the only reason I do it. Through conceptual photography, I've met some of the most talented and creative people who share the same artistic vision as I do. It's amazing how art can bring people together and forge strong and lasting connections.

The sheer satisfaction of creating art is another reason why I adore conceptual photography. When everything is clicking and the shoot is going smoothly, I feel pure elation and joy. I lose myself in the creative process and it feels like nothing else in the world exists.

And seeing an idea that was once just a tiny seed of inspiration blossom into a real-life photograph? That's pure magic. It's like breathing life into a thought that was once just a fleeting image in my mind. And when I see the final product, I am filled with a sense of pride and accomplishment.

That's why I continue to do conceptual photography - it's more than just a job or a hobby, it's a passion. It's a way for me to express myself and create something that's truly unique and beautiful.
What is Conceptual Photography?
Conceptual photography is a distinct type of photography that revolves around the creation of images that convey specific concepts or ideas. Conceptual photographers collaborate with various professionals, including models and stylists, to craft visually compelling narratives that communicate messages or tell stories through imagery.

The uses of conceptual photography are diverse and far-reaching. This form of photography is often employed in advertising and editorial projects to convey brand messages, evoke emotions or spark conversations about social issues. It also finds a home in personal artistic expression, where photographers explore their creative visions and inner thoughts through conceptual imagery. Additionally, conceptual photographs can be showcased in exhibitions, used in print or online media and featured in personal portfolios, including modelling portfolios.

Conceptual photography embraces a wide range of styles and techniques, reflecting the individuality and artistic vision of each conceptual photographer. The images they create can be thought-provoking, emotionally evocative, or visually stunning, capturing the essence of the concepts they seek to communicate.
Conceptual Photography in Singapore
Conceptual photography in Singapore has gained significant popularity in recent years as a unique and thought-provoking form of artistic expression. It goes beyond capturing mere moments and delves into the realm of ideas, concepts and narratives. This genre of photography allows photographers to create visually stunning images that convey deeper meanings, emotions and stories.

The concept-driven approach of conceptual photography sets it apart from other genres. Photographers use various elements such as composition, lighting, props, and post-processing techniques to bring their creative visions to life. Each photograph tells a story or evokes a specific mood, challenging viewers to engage with the image on a more intellectual and emotional level.

Conceptual photography finds its applications in a variety of contexts. It is widely used in advertising and marketing campaigns to communicate brand messages and create visual impact. In the art world, conceptual photographs are exhibited in galleries and museums, inviting viewers to contemplate the ideas and themes explored by the artist. Additionally, conceptual photography is embraced by individuals who want to express their personal stories, beliefs or social commentaries through visual imagery.

The popularity of conceptual photography can be attributed to its ability to spark imagination, evoke emotions and stimulate meaningful conversations. It allows photographers to push boundaries, challenge conventions and explore their creativity to the fullest. Viewers are drawn to the depth and symbolism present in conceptual photographs, appreciating the layers of meaning that unfold before their eyes.

In Singapore's vibrant photography scene, conceptual photography has found its place among both established artists and emerging talents. The diversity and richness of concepts explored by photographers in Singapore reflect the multicultural fabric and dynamic nature of the country.

Whether it's a surreal dreamlike scene, a powerful social commentary, or a personal introspection captured through visual metaphors, conceptual photography continues to captivate audiences and inspire conversations. Its ability to transcend the ordinary and explore the extraordinary makes it an engaging and influential medium in the world of photography.

So, if you are intrigued by the power of ideas and narratives translated into striking visuals, consider delving into the world of conceptual photography. Explore the creative possibilities, share your stories and embrace the artistry of conceptual photography in Singapore.
What is Conceptual Photography also Known as?
Conceptual photography is known by several other terms, each highlighting its unique approach to storytelling and artistic expression. Some common synonymous terms include conceptual art photography, emphasising the artistic nature of the genre, and idea-based photography, highlighting the focus on conveying specific ideas or concepts. As a dynamic and engaging form of visual art, conceptual photography continues to inspire and captivate audiences worldwide.
Why Do People Do Conceptual Photoshoots?
People engage in conceptual photoshoots for various reasons, drawn to the unique and expressive nature of this genre. Here are a few key motivations behind why individuals choose to embark on conceptual photoshoots:
Self-Expression: Conceptual photography provides a platform for individuals to convey their thoughts, emotions and personal narratives through visual imagery. It allows them to explore their inner world, share their stories and express their unique perspectives.
Creativity and Artistry: Conceptual photoshoots offer an opportunity for photographers and subjects alike to unleash their creativity and push the boundaries of traditional photography. It allows for experimentation with imaginative concepts, symbolism and visual metaphors, resulting in visually stunning and thought-provoking images.
Storytelling: Conceptual photography enables individuals to tell compelling stories visually. By incorporating elements such as props, costumes and settings, they can create narratives that captivate viewers and invite them into a world of imagination and interpretation.
Social Commentary: Conceptual photoshoots can serve as a medium for raising awareness and making social or political statements. Photographers often use symbolism and metaphor to shed light on important issues, spark conversations and challenge societal norms.
Personal Development: Engaging in conceptual photography can be a journey of self-discovery and personal growth. It encourages individuals to explore their own identity, beliefs and values, providing a platform for introspection and self-expression.
Collaborative Endeavor: Conceptual photoshoots often involve collaboration between photographers, models, stylists and other creative professionals. It fosters a sense of community and teamwork, allowing for the exchange of ideas, expertise and inspiration.
Overall, conceptual photoshoots offer a way for individuals to go beyond the surface and delve into deeper layers of meaning and creativity. Whether it's for personal expression, artistic exploration or social commentary, engaging in conceptual photography allows people to create impactful and visually compelling images that resonate with both themselves and their audiences.
What are the Challenges in Doing Conceptual Photography?
Conceptual photography presents its own set of challenges due to its abstract and imaginative nature. Here are some common challenges that photographers may encounter when engaging in conceptual photography:
Concept Development: Creating a strong and meaningful concept can be challenging. It requires careful thought, brainstorming and research to develop a unique and compelling idea that effectively communicates the intended message or story.
Execution: Translating a conceptual idea into a visual image requires careful planning and attention to detail. From finding the right location, props and models to coordinating costumes, makeup and lighting, the execution of the concept can be complex and time-consuming.
Symbolism and Metaphor: Conceptual photography often relies on symbolism and metaphor to convey its intended meaning. Choosing the right symbols and incorporating them seamlessly into the composition can be a creative and technical challenge.
Communication and Collaboration: Conceptual photography often involves working with models, stylists and other creative professionals. Ensuring effective communication and collaboration is essential to bring the concept to life and align everyone's visions and expectations.
Technical Skills: Conceptual photography may require advanced technical skills in terms of lighting, composition and post-processing. Achieving the desired visual effects and mood may involve experimentation and mastery of various techniques.
Translating Abstract Ideas: Transforming abstract concepts and emotions into visual images can be a complex task. It requires the photographer to think creatively and find ways to represent intangible concepts in a tangible and visually engaging manner.
Viewer Interpretation: Conceptual photography often invites viewers to interpret the images based on their own experiences and perspectives. Balancing the intended message with the freedom for individual interpretation can be a challenge, as the photographer aims to evoke specific emotions or thoughts while allowing room for personal connection.
Despite these challenges, conceptual photography offers immense creative freedom and the potential for profound and thought-provoking imagery. Overcoming these obstacles requires a combination of artistic vision, technical skills and perseverance to capture the essence of the concept and create impactful visual narratives.
Should I Hire a Professional Conceptual Photographer?
Hiring a professional conceptual photographer is highly recommended to ensure the best results and seamless execution of your conceptual photoshoot. Here are some reasons why hiring a professional is advantageous:
Experience and Expertise: Professional conceptual photographers have extensive experience in conceptual photography. They possess the necessary skills, technical knowledge and artistic vision to bring your conceptual ideas to life. They understand how to communicate messages and emotions through visual storytelling effectively.
Concept Development: Professional photographers can assist you in developing and refining your conceptual ideas. They can offer creative input, suggest unique approaches and help translate your vision into compelling visual imagery. Their expertise can elevate the overall quality and impact of your conceptual photos.
Technical Skills and Equipment: Conceptual photography often requires specialised techniques, lighting setups and equipment. Professional photographers have a solid understanding of these technical aspects and possess the necessary gear to achieve the desired effects. Their expertise ensures that your photos will be technically proficient and visually captivating.
Creative Direction: Professional photographers bring a fresh perspective and creative direction to your conceptual photoshoot. They can guide you in selecting suitable locations, props and styling choices that align with your concept. Their artistic insights can enhance visual storytelling and elevate the overall aesthetic of the images.
Professionalism and Reliability: When working with a professional photographer, you can expect a high level of professionalism, reliability and dedication to delivering exceptional results. They understand the importance of meeting deadlines, communicating effectively and providing a positive and comfortable shooting experience.
While hobbyist photographers may have a passion for photography, they may lack the specialised skills, experience and equipment necessary for conceptual photography. Hiring a professional ensures that your vision is executed with precision, creativity and a commitment to quality.

Ultimately, the decision depends on your specific needs, budget and expectations. However, investing in a professional conceptual photographer can greatly enhance the overall outcome and ensure that your concept is effectively translated into powerful visual imagery.
FAQs
What is included in the conceptual photoshoot package?
The package typically includes a pre-shoot consultation, conceptualisation, the actual photoshoot, post-processing/editing, and delivery of the final edited images. For exact details, please refer to the packages on this page.
Can you explain the process of planning and executing a conceptual photoshoot?
We start with a consultation to understand your vision and preferences. Then, we collaborate on the concept, plan logistics, conduct the shoot and conclude with post-processing for the final delivery.
Are location and props provided, or do I need to arrange them separately?
Clients will provide the locations and props. If I own any props, I will chip in.
What is the expected duration of the photoshoot?
The duration varies based on the complexity of the concept. Generally, it can range from a few hours to a full day.
Do you provide wardrobe and styling assistance for the shoot?
I don't provide wardrobe. However, basic wardrobe guidance is provided.
Can I contribute ideas for the concept, or do you come up with them entirely?
Absolutely, collaboration is encouraged! I value your input and we can work together to bring your ideas to life.
How many edited photos can I expect to receive, and what is the turnaround time?
The number of edited photos depends on the package. Turnaround time varies depending on my schedule. Note that I don't rush through my work to ensure high-quality results.
Is there an additional cost for image licensing or usage rights?
Standard licensing for personal use is usually included. For commercial purposes, additional licensing fees may apply.
What happens in case of bad weather or unforeseen circumstances on the scheduled shoot day?
We discuss contingency plans during the pre-shoot consultation. Rescheduling or adapting the concept to suit unexpected conditions is always considered.
Do you offer retouching services, and is it included in the package?
Please read the packages properly for the services.
Can I request specific post-processing styles for the images?
Absolutely, your preferences are considered. We can discuss and incorporate specific post-processing styles. However, every photographer has their own style and may reserve the right to turn down certain requests.
Are there any additional fees not mentioned in the package for things like travel or location permits?
There's no additional travel fee unless stated during the consultation. For location permits, it's between the location management and the client.
Can I order prints or albums of the final images through you?
No, currently, I don't offer print and album services to focus fully on photography.
Is there a payment plan available, or is full payment required upfront?
A deposit is required to book my services. The remaining amount is paid on the actual day of the shoot.
What rights do I have to the images after the photoshoot?
You usually receive personal use rights. For commercial purposes, licensing terms will be specified.
Can family members or pets be included in the photoshoot, and is there an extra charge for this?
Family members and pets can be included. Any potential additional charges will be discussed upfront.
Conclusion
In conclusion, the role of a professional conceptual photographer is invaluable when it comes to bringing your creative ideas to life. His expertise, experience and technical skills can elevate your conceptual photoshoot to new heights. By collaborating with a professional, you can ensure that your vision is realised with precision and artistic flair.

Professional conceptual photographers possess a deep understanding of visual storytelling and can guide you through the entire process, from concept development to final execution. Their creative direction, technical proficiency and attention to detail will help you achieve the desired results and create impactful and meaningful imagery.

While there may be other options available, investing in a professional conceptual photographer is a decision that can significantly enhance the quality and success of your photoshoot. Their professionalism, reliability and dedication to their craft ensure a seamless and enjoyable experience.

If you are considering a conceptual photoshoot, I encourage you to explore the benefits of working with a professional photographer. Their expertise can help you realise the full potential of your concept and deliver images that truly captivate and inspire.

Should you be interested in discussing your conceptual photography needs further, I am more than happy to lend my expertise and collaborate with you. Feel free to reach out and let's explore the possibilities of creating extraordinary conceptual imagery together.