Dark Halloween Themed Candles Photoshoot with Ivy Tan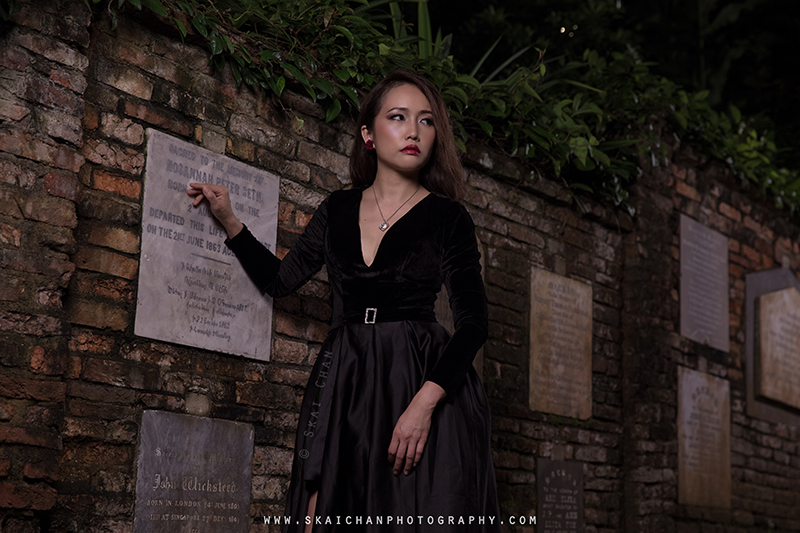 Ivy discussed this concept with me more than a year ago but some unforeseeable things happened. This year, something caught us again and we almost called off the shoot. We got better though.

Ivy sourced and bought the outfit after various sessions of discussion with me. Then, I purchased the different candles over two trips.

The concept based on a mysterious lady who was surrounded by candles. The final work would leave lots of imaginations for the viewers.

We reached the location late at night. Luckily, we had Lizhen around to help to speed up the setup, especially with the candles. For the lighting, I opted for a very simple two-light setup. I had already prepared some of them in order to further reduce time-wastage.

My total load was near 20kg. I thought the venue was near the carpark and thus I didn't use my trolley. The awkward carrying posture of the sling bag triggered my old injury and left numbness on my left arm and weird aches at my back, right behind my left chest.

I was actually very stressed for the short timeframe for post-production after the endless delay. Besides, I was racing against time on other work. I was glad that Ivy had good complexion and skill in makeup, and thus making the editing work easier and faster. Editing the photographs in my pain and mild numbness was a huge challenge for me.
Featuring ↬
Ivy Tan
Hairstylist ↬
Ivy Tan
Makeup Artist (MUA) ↬
Ivy Tan
Wardrobe ↬
Ivy Tan
Props ↬
Skai Chan
Credits ↬
Tai Lizhen
Camera ↬
Canon 6D
Lens ↬
Canon 24-70mm F2.8L II
Lighting ↬
Yongnuo 560 Ex-IV, Yongnuo 560 Ex-III
Place ↬
Fort Canning Park
Date ↬
30 October, 2020
Photo Editing type ↬
Advanced
Disclaimer for write-up
Other Themed Photoshoot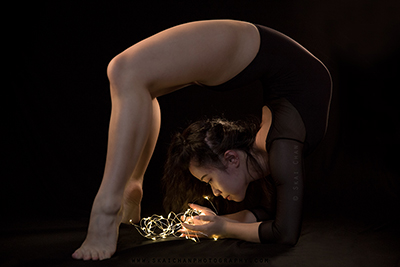 More
Themed
albums Portrait photography > All albums > All Themed albums
Page last modified on Thu, 26 August 2021