Dark Gothic Themed Photoshoot with Constance Huang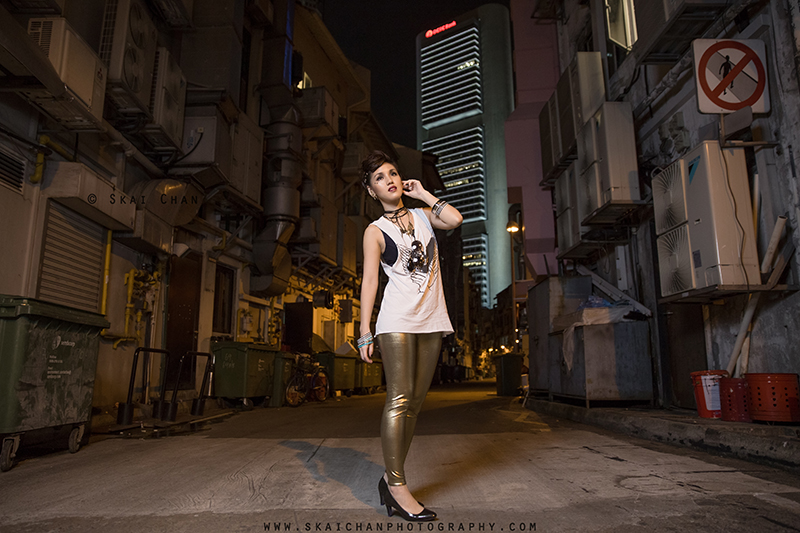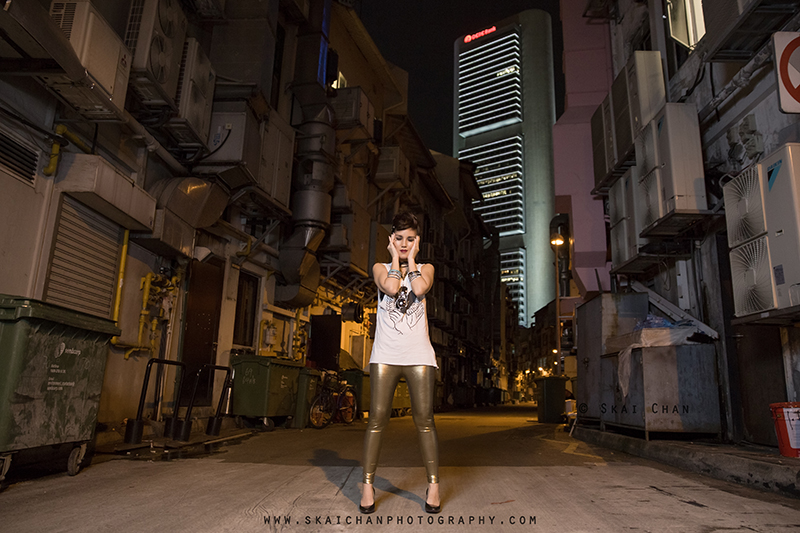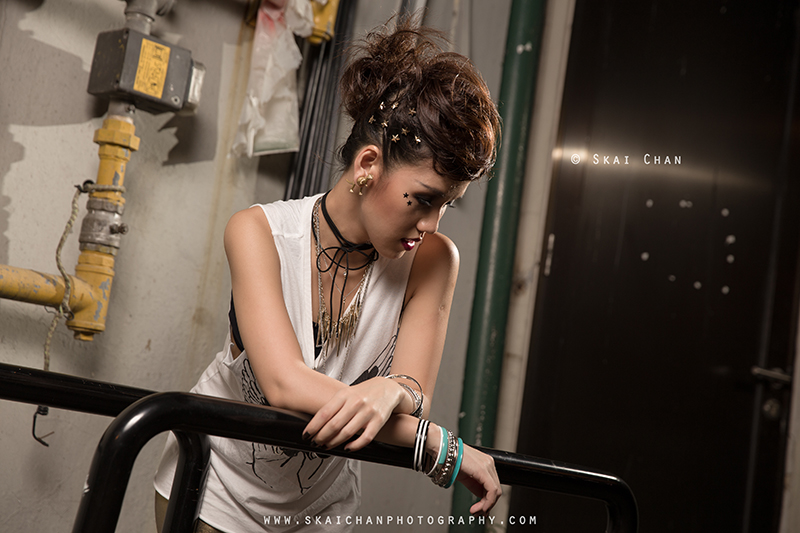 This shoot was postponed a week before this due to the rain but the waiting was worth it for the results were excellent. I was very glad to be able to work again with my dear makeup artist, Yuko, who had arrived from Japan to conduct seminars on makeup. Yuko was able to communicate quite well in English. She was very fun, cute and easygoing. She came up with the theme and did the styling herself, providing the outfits and accessories. She had even done a DIY earring made up of a small dinosaur figurine that was being cut into halves.

Since Yuko was not a local, she could only describe the type of venue she wanted for her concept. Constance and I were having fun (probably with a little stress) searching for pictures of places to show her. While I was searching for examples of a back alley, I hit the jackpot and found a picture of a back alley at Boat Quay, which she happened to have come across physical and was set on it. I was initially very concerned as it was a road and vehicles might pass through - I had not taken note of the small road everytime I passed by.

The makeup and hair was done at Constance's house. Apart from having to squeeze into the insanely crowded train, the flat was a distance away from the MRT station and thus would be tedious for both Yuko and I to walk over with our heavy and bulky equipment and tools. I sought help from my buddy, Gilbert, who gave us a ride over after his work (timing was just nice) even though he was in a rush. After reaching Constance's house, Candy gave me a lift to buy dinner for the four of us. She remained as the chauffeur for the entire night, sending us to Boat Quay to explore and finally to the back alley at Boat Quay.

After reaching the location, I was relieved to see that there were some barriers to prevent cars from passing through the road. Throughout the shoot, there were, however, a few motorcycles that had interrupted our shoot. The place was quite dirty and we had audiences crawling around and into the drain.

We started off near the main road where we could get the view of an office building to create a contrast to the more "rundown" alley. It was challenging as I had to increase the ISO and Aperture, and lower the shutter speed in order to capture the office building. I did not have a tripod stand with me and had to keep my hands very still. I used two speedlites on manual mode, geared with colour gels to accommodate the ambient light from the street lamps. One of the speedlites was attached with an umbrella to act as the main light while the second one was accompanied by a grid just to use as separation light whenever possible, acting like lighting from the street lamp.

I was very amazed by Yuko's strong styling skill; not many makeup artists were as daring and creative as her. She managed to style a sweet petite nurse into a rock star. Besides, she was good in guiding the poses during the shoot, so that I could concentrate on my camera and lighting. Constance also gave her best shot and did very well to portray a character that was a big contrast to hers. Her willingness to try new things and her easygoing character helped to keep things moving. I was also very proud of my judgement on Yuko that she could plan the concept well, such that it was very impactful and certainly better than doing just a simple elegant or glamour shoot.

We ended the shoot after midnight and the silent angel, Candy, sent all of us home. On a side note, Yuko had prepared tools to remove the makeup in case her models did not have them. It was a great team effort.
Featuring ↬
Constance Huang
Hairstylist ↬
Yuko
Makeup Artist (MUA) ↬
Yuko
Wardrobe ↬
Yuko
Credits ↬
Gilbert Lew, Candy
Camera ↬
Canon 6D
Lens ↬
Canon 24-70mm F2.8L II
Lighting ↬
Yongnuo YN560 EX-III, Yongnuo YN560 EX-IV
Place ↬
Boat Quay
Date ↬
16 November, 2016
Photo Editing type ↬
Advanced
💲 Photographer's fee ↬
Themed photoshoot prices & packages
Follow my Instagram & Facebook to see more pictures.
Other Themed Photoshoot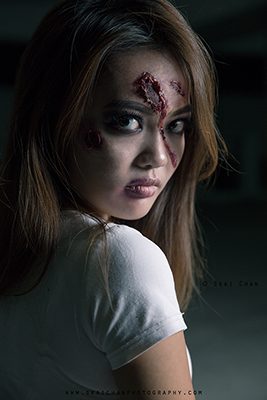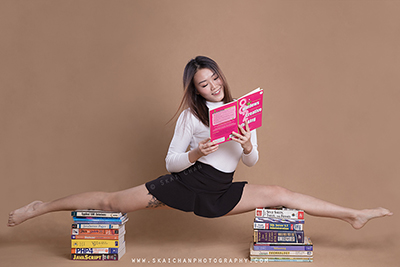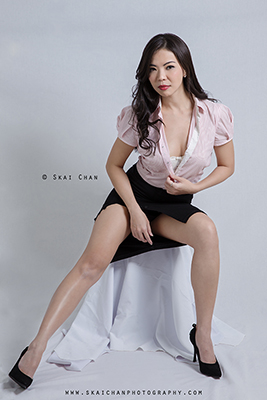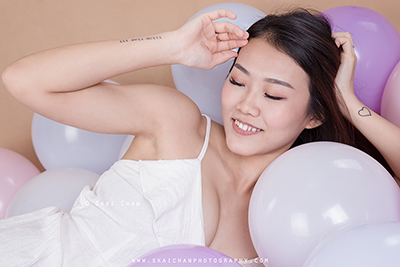 More
Themed
albums Portrait photography > All albums > All Themed albums