Corporate Group Photoshoot with Team Craft By 3




I was approached to take up this challenge to do portrait and interior shoots in a dimly lighted showroom. Feroz fed me with sufficient information, including photographs, to get me prepared. The frequent discussion through texting helped us to build deep trust and I was very glad that he was very understanding. With an ease of mind, I was able to perform better for the actual shoot.

Tamrend welcomed me on the actual day of the shoot. He toured me around and demonstrated some of the technologies that would be useful to homeowners, including voice operated media system.

The interior design for the showroom was cosy with warm lights that gave a homely feel. The ceiling and walls were painted black, and it helped to focus on the interior design and furniture.

The quantity of light was sufficient for human eyes since we had powerful brains, however, it posed a great challenge for doing a portrait shoot. I had to do quite a big setup, especially for the group photographs, which took me quite some time and effort. I sweated in the air-conditioned place.

Since it was kind of an environmental shoot to also showcase the interior design, I didn't want the background to be in total darkness. I had to play with ISO in order to display the existing light. In order to keep the colour similar, I had to attach colour gels. Another big problem was the reflective surfaces all around that limited the placement of my strobes. Since I was using slave mode for my strobes, the black ceiling and walls made it harder to trigger the secondary strobes.

It was an extremely fun experience fighting against time under the challenges. Since all of the subjects were very friendly and patient, I was able to spend more time, trying to understand their personalities and expected feel of their photographs. We got to change spots to make every photograph unique; but at the same time, it required more time to shift and test the lighting.

During the shoot, Feroz shared more insights with me and I was amazed by the details they had put in place to design the showroom. For example, the layout of the showroom was planned for visitors' navigation and it was designed such that the visitors could also visualise the furniture in their houses easily (the ceiling of the showroom was higher).

Being able to work with like-minded people was a blessing. The gentlemen of Craft by 3 helped me to keep my passion going.
Featuring ↬
Feroz Akbar (Director), Idris Akbar (Creative director), Tamrend Mahmood (Interior designer), Farhan Chin (Interior designer)
Wardrobe ↬
Feroz Akbar, Idris Akbar, Tamrend Mahmood and Farhan Chin
Camera ↬
Canon 6D
Lens ↬
Canon 24-70mm F2.8L II, 16-35mm F4L
Strobe ↬
Cononmark I6M, Cononmark B4, Yongnuo YN560 EX-III
Venue ↬
Craft by 3 showroom
Date ↬
27 May, 2018
Editing ↬
Advanced
If you appreciate my work, passion and character,
do show some support by following my
Instagram
&
Facebook
, both at
@skaichanphotography
.
If we have worked together before, do write me a
testimonial
!
Disclaimer for write-up
Other Group / Team Photoshoot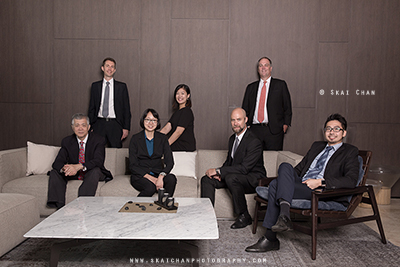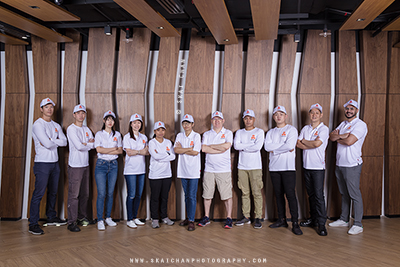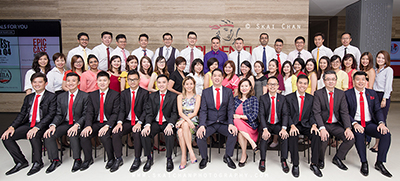 More
Group / Team
albums Portrait photography > All albums > All Group / Team albums
Page last modified on Wed, 17 March 2021